Finalmente logró su grand slam número 20 para entrar en la historia, no es que le faltara el trofeo de Wimbledon para figurar entre los más grandes tenistas de todos los tiempos; ya se había encaramado en el templo de los inmortales al liderar el ranking ATP durante la friolera de 327 semanas, por encima del tiempo que tuvo al frente el helvético Roger Federer, quien lo hizo durante 310 semanas. Y eso es mucho tiempo, además de regularidad.
He finally achieved his 20th grand slam to enter history, not that he lacked the Wimbledon trophy to be among the greatest tennis players of all time; he had already climbed into the temple of the immortals by leading the ATP ranking for a whopping 327 weeks, more than the time that the Swiss Roger Federer, who did it for 310 weeks, had at the helm. And that's a long time, as well as regularity.
      Pero más allá de los números, quiero hablar de la dimensión humana del hombre. La primera vez que supe de Djokovic sucedió hace más de una década. Le habían tomado un vídeo en el baño bailando, haciendo payasadas y jugando bromas a otros tenistas. Se hizo viral y cuando lo ví pensé que era un tipo divertido. Es decir, que más allá de la rigurosidad de la cancha, Novak sabía divertirse en grande y no se andaba ahorrando alegría por la vida.
But beyond the numbers, I want to talk about the human dimension of man. The first time I heard about Djokovic was more than a decade ago. A video had been taken of him in the bathroom dancing, clowning around, and playing pranks on other tennis players. It went viral and when I saw it I thought he was a funny guy. That is to say, beyond the rigorousness of the court, Novak knew how to have a great time and did not go around saving his joy for life.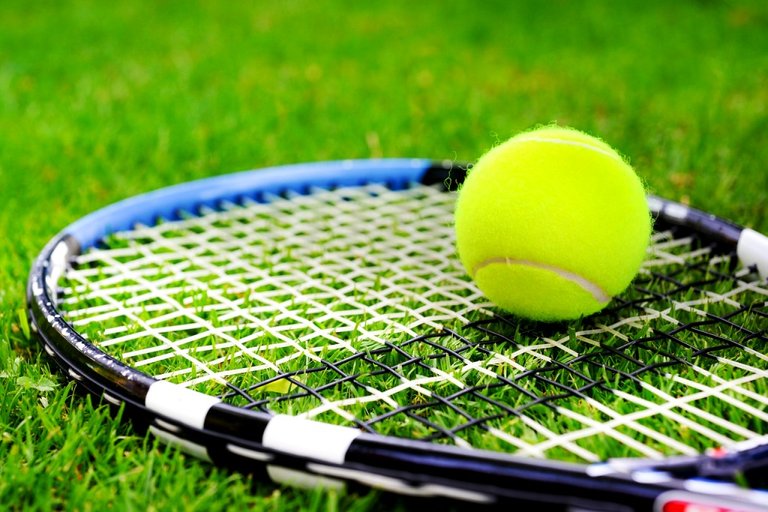 Source

      Era una época donde Federer y Nadal batallaban si pensar lo que se les venía encima. Ya era suficiente con sus épicas, para que un desconocido apareciera para hacer sombras. Lo que ignoraban, era justamente que por sus destrezas en la cancha, se habían ganado la admiración del serbio y al tipo se le metió entre ceja y ceja, emular a sus héroes. Nada por qué culparlo. Y fue así, poco a poco, como Djokovic fue entrando en la escena. No irrumpió, solo fue apareciendo.
It was a time when Federer and Nadal struggled to think what was coming their way. It was already enough with their epics, for an unknown to appear to make shadows. What they didn't know was that their skills on the court had earned the Serb's admiration, and the guy had it in his head to emulate his heroes. Nothing to blame him. And so it was, little by little, as Djokovic was entering the scene. He didn't burst in, he just appeared.
      Mi relación con el tenis comenzó en la época universitaria de mi padre, era el segundo deporte que más le gustaba luego del fútbol. Recuerdo que nos llevaba a mis hermanos y a mi a las canchas de la Universidad Católica Andrés Bello, en Caracas. Junto con mis tíos armaban partidas durante las cuales eramos observadores y recoge pelotas incidentales ¿para qué sirven los niños en una cancha más allá de molestar? Pero lo hacíamos con gusto, creíamos participar del juego.
My relationship with tennis began during my father's university days; it was the second sport he liked the most after soccer. I remember he used to take my brothers and me to the courts of the Universidad Católica Andrés Bello, in Caracas. Together with my uncles and aunts, they would set up games during which we were observers and incidental ball collectors, what are children good for other than being a nuisance on a field? But we did it with pleasure, we thought we were participating in the game.
      Esa misma afición la trasladamos al televisor y fue así que vimos jugar a las grandes hombres de la historia tenística moderna (era open): Ivan Lendl, Jimmy Connors, John McEnroe, Björn Borg, Andre Agassi y los tres que copan la actualidad. Paralelamente comenzamos aprender en clases vespertinas, a jugar el tenis con profesores de la academia del Velódromo Teo Capriles y a practicar en las canchas del centro de tenis La Paz, ubicado en la urbanización del mismo nombre en el oeste de Caracas. Fue mucha la fiebre por ese deporte.
We transferred that same passion to the television and that is how we saw the great men of modern tennis history play (open era): Ivan Lendl, Jimmy Connors, John McEnroe, Björn Borg, Andre Agassi, and the three current players. At the same time, we began to learn in evening classes, to play tennis with teachers from the academy of the Velodrome Teo Capriles, and to practice on the courts of the tennis center La Paz, located in the urbanization of the same name in the west of Caracas. There was a lot of fever for this sport.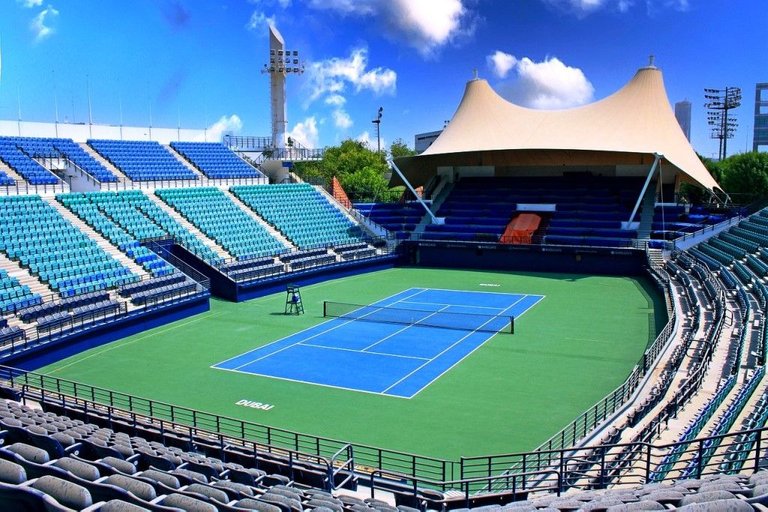 Source

      Así fue como permanentemente puse mi atención en él y la razón de seguir a Djokovic fue que no podía creer, tener la suerte de vivir ésta época, donde tres hombres han demostrado ser los mejores, pero cada uno con sus circunstancias y público. Era seguidor de Federer hasta que apareció Novak, cuando ví aquella broma en el baño, me gustó su desparpajo. El mismo que ha demostrado en una cancha cada vez que se presenta y que le ha llevado al altar de los grandes.
That's how I permanently put my attention on him and the reason for following Djokovic was that I could not believe I was lucky enough to live in this era, where three men have proven to be the best, but each one with his own circumstances and audience. I was a follower of Federer until Novak appeared, when I saw that joke in the bathroom, I liked his self-confidence. The same that he has shown on a court every time he appears and that has led him to the altar of the greats.
      ¿Puede seguir haciendo crecer su leyenda? ¿Tendrán los otros dos tenistas, la suficiente gasolina en los músculos para oponerse? Levantar tres grand slams seguidos es un logro que solo lo ha hecho otro hombre en la era open y ganar 8 grand slams luego de los 30 años cumplidos, es un logro único del serbio. Cuando miras al hombre desde toda perspectiva, integralmente, como la ocasión que compartió su botella de agua fresca con el recoge pelotas que se encontraba bajo el inclemente sol, no puedes menos que alabar al mejor jugador de tenis de la historia.
Can he continue to grow his legend? And will the other two players, have enough gas in their muscles to oppose him? Winning three grand slams in a row is an accomplishment that only one other man has done in the open era and winning 8 grand slams after the age of 30 is a unique achievement for the Serb. When you look at the man from every perspective, holistically, like the time he shared his bottle of freshwater with the ball boy, who was out in the blazing sun, you can't help but praise the greatest tennis player in history.
P.S. English is not my native language, apologize for that.
I used a web translator for english text (DeepL)