Contra todo pronóstico y con el trabajo mancomunado de los equipos, el sector privado y el gobierno nacional, la Liga Venezolana de Béisbol Profesional (L.V.B.P.) anunció con bombos y platillos, el campeonato 2.020-2.021 que se jugará a partir del próximo 27 de Noviembre, con el partido inaugural a jugarse en el estadio Antonio Herrera Gutiérrez de la ciudad de Barquisimeto, en el estado occidental de Lara, entre las Águilas del Zulia y en campeón vigente Cardenales de Lara.
Against all odds and with the joint work of the teams, the private sector and the national government, the Venezuelan Professional Baseball League (L.V.B.P.) announced with great fanfare the 2020-2021 championship, which will be played starting on November 27, with the inaugural game to be played at the Antonio Herrera Gutiérrez in the city of Barquisimeto, in the western state of Lara, between the Aguilas del Zulia and the current champion Cardenales de Lara.
     ¡Por supuesto! Ha sido un milagro el haber salvado la campaña, pero se debió, principalmente, al permiso obtenido de la Oficina de Control de Bienes Extranjeros (O.F.A.C. por sus siglas en inglés) del gobierno estadounidense otorgado a la liga, para poder recibir financiamiento gubernamental (recordar las sanciones que pesan sobre el país) para conseguir la ayuda necesaria exigida, en el control de medidas de bioseguridad con el fin de llevar adelante el calendario de juegos.
Of course! It was a miracle to have saved the campaign, but it was mainly due to the permission obtained from the U.S. government's Office of Foreign Assets Control (O.F.A.C.) granted to the league, in order to receive government funding (remembering the sanctions that weigh on the country) to get the necessary help required, in the control of biosecurity measures in order to carry out the game schedule.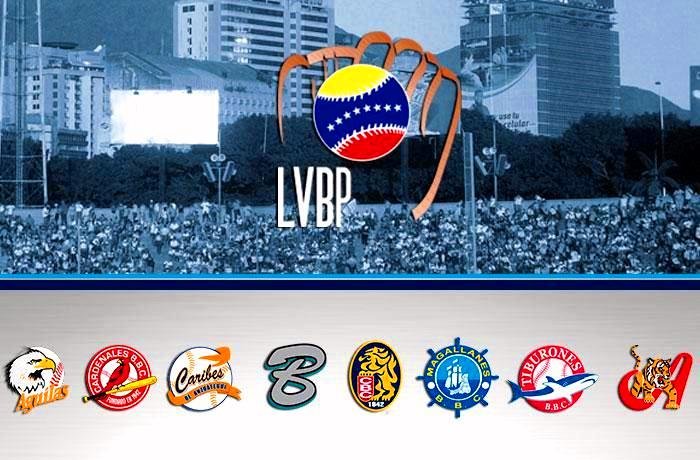 Y es que la oficina del comisionado de Grandes ligas, no habría permitido que el campeonato se jugara poniendo en riesgo la vida de los peloteros firmados en equipos de ligas menores (todo es negocio); pero además de ello, sabemos lo que significa el béisbol para la fanaticada del país y si hay un sitio en el mundo donde se necesitan buenas noticias, ese es Venezuela. Así, el campeonato acordado por los equipos, se jugará con un calendario recortado de 40 juegos.
The Major League Baseball Commissioner's office would not have allowed the championship to be played at the risk of the lives of baseball players signed up by minor league teams (it's all business); but on top of that, we know what baseball means to the country's fans and if there is one place in the world where good news is needed, it is Venezuela. Thus, the championship agreed upon by the teams will be played with a shortened calendar of 40 games.
     Dos divisiones identificarán la temporada: la división occidental cuyos equipos serán Águilas del Zulia, Cardenales de Lara, Navegantes del Magallanes y Bravos de Margarita; la división central jugará con los equipos Tigres de Aragua, Caribes de Anzoátegui, Tiburones de La Guaira y los Leones del Caracas. En el campeonato regirán las sedes burbuja con el fin de disminuir los riesgos de contagio del virus Covid-19, así, se jugarán partidos solo en cuatro de los ocho estadios de la liga.
Two divisions will identify the season: the western division whose teams will be Águilas del Zulia, Cardenales de Lara, Navegantes del Magallanes and Bravos de Margarita; the central division will play with the Tigres de Aragua, Caribes de Anzoátegui, Tiburones de La Guaira and the Leones del Caracas. In the championship, the bubble venues will rule in order to diminish the risks of contagion of the Covid-19 virus, thus, matches will be played only in four of the eight stadiums of the league.
     De este modo en Barquisimeto estarán asentados Zulia y Lara, en Valencia: Magallanes y Margarita, en Maracay: Anzoátegui y Aragua, por último, en Caracas: La Guaira y Caracas. Cada equipo jugará seis partidos con equipos de su división, la mitad como locales y la otra mitad como visitantes y cuatro partidos contra equipos de la otra división con 2 juegos como locales y visitantes respectivamente. Clasificarán a los play-off los dos equipos que encabezan cada división al culminar el calendario de 40 juegos.
Thus in Barquisimeto will be settled Zulia and Lara, in Valencia: Magallanes and Margarita, in Maracay: Anzoategui and Aragua, finally, in Caracas: La Guaira and Caracas. Each team will play six games with teams from its division, half as locals and half as visitors and four games against teams from the other division with 2 games as locals and visitors respectively. The two teams leading each division will qualify for the play-offs at the end of the 40-game schedule.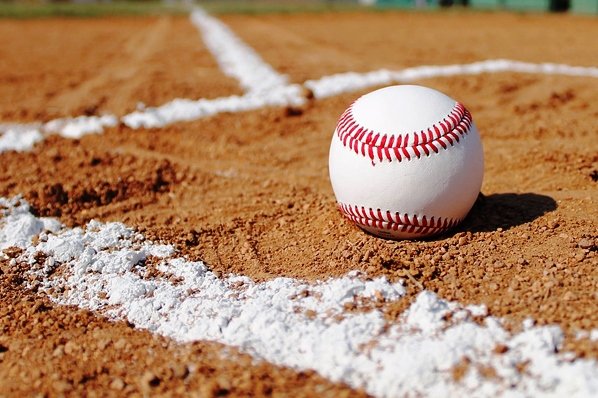 Los play off enfrentarán carteleras de siete partidos para ganar cuatro, tanto en la semifinal para saber al ganador de la división como en la final para obtener el campeonato. Aunque ya se venía trabajando a media máquina porque el campeonato dependía del permiso, los equipos se han visto en la obligación de apurar las contrataciones y muchas noticias sobre firmas de managers y jugadores se han estado produciendo ésta semana. Las oficinas han estado muy activas y la pre-temporada ya comenzó para acondicionar a los peloteros.
The play-offs will face seven games to win four, both in the semifinal to know the winner of the division and in the final to get the championship. Even though they have been working half speed because the championship depended on permission, the teams have been forced to rush the signings and many news about managers and players have been happening this week. The offices have been very active and the pre-season has already begun to condition the players.
     A pesar de las limitaciones de la temporada pasada, el campeonato fue emocionante y aunque tendremos una temporada mermada por la pandemia, se espera la emoción de la pelota caribeña. Muy necesaria para que los peloteros en formación se fogueen antes de llegar al Big Show, apostamos nuevamente a la resiliencia del Venezolano que tanta distracción necesita en los momentos de crisis. Y aunque ya hay detractores tratando de politizar el asunto con aquello de "pan y circo", siempre será necesario mantener un mínimo de humanidad a través del deporte.
Despite the limitations of last season, the championship was exciting and although we will have a season diminished by the pandemic, the excitement of Caribbean ball is expected. Very necessary for the ballplayers in formation to get ready for the Big Show, we bet again on the resilience of the Venezuelan that needs so much distraction in moments of crisis. And although there are already detractors trying to politicize the issue with that of "bread and circuses," it will always be necessary to maintain a minimum of humanity through sport.
P.S. English is not my native language, apologize for that. I used a web translator
for english text (DeepL), the fonts are embedded in the images
     ¡Gracias por leer..! // Thanks for read..!
Las fuentes están incrustadas en las imágenes

¿Quieres tener tu propio blog y la libertad financiera que significa
el mundo cripto? ¡Haz clic en la firma!
---
My social networks