Temprano, en la mañana de hoy, he recibido un telefonema de mi sobrina Sarah; a la sazón, hija de mi hermana Mónica y a quien tengo casi un año sin ver, por aquello que ha entorpecido las relaciones familiares de todos los habitantes del planeta: el encierro por la pandemia. Antes debo aclarar: decidí viajar a Caracas el día sábado próximo pasado con el fin de pasar los días navideños y mi hermano Alberto, gentilmente, me ha recibido en su apartamento. Así que, quizás, puedan imaginar el revuelo en la familia: soy el único de los hermanos que reside en el interior del país y no había podido visitarles por las restricciones de tránsito interestatales.
Early this morning, I received a phone call from my niece Sarah; at the time, my sister Monica's daughter and whom I have not seen for almost a year, because of what has hindered family relations of all the inhabitants of the planet: the confinement due to the pandemic. Before I do, I must clarify: I decided to travel to Caracas last Saturday in order to spend the Christmas days and my brother Alberto has kindly received me at his apartment. So, perhaps you can imagine the commotion in the family: I am the only one of the brothers who lives in the interior of the country and I had not been able to visit them because of the interstate traffic restrictions.
     Ustedes pueden preguntarse ¿Y qué tiene que ver lo anterior con los deportes? Paciencia. Volviendo al telefonema, mi sobrina lo primero que hizo cuando contesté, fue gritarme a todo pulmón ¡Feliz Navidad, tio! Y yo, con mi estilo inconfundible de aguafiestas, le espeté: ¡Pero si hoy, no es navidad! Acostumbrados, como estamos los caribeños, a la fiesta eterna; hemos trastocado la víspera de navidad con el día de navidad propiamente, el cual se celebra los 25 de Diciembre de cada año. Ella no dejó que el cortado entusiasmo amainara: "Entonces, feliz víspera de navidad" ¡Niños! ¿Qué sería de este mundo si los adultos nos comportáramos como ellos?
You may ask yourself, what does this have to do with sports? Patience. Going back to the phone, my niece, the first thing she did when I answered, was to scream at the top of her lungs: Merry Christmas, Uncle! And I, with my unmistakable style of party pooper, spiked her: But today, it is not Christmas! We are used to the eternal celebration, as we Caribbean people are; we have changed the Christmas Eve with the Christmas Day itself, which is celebrated on December 25th every year. She didn't let the cut off enthusiasm die down: So, happy Christmas Eve! Children! What would become of this world if we adults behaved like them?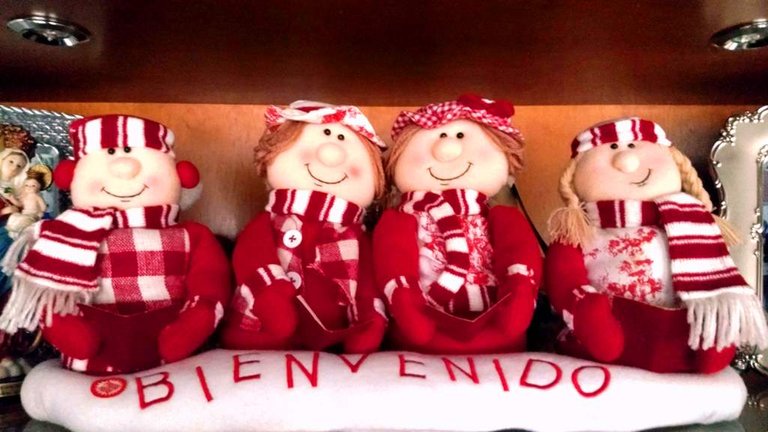 Imagen capturada por @fermionico con SmartPhone:
Moto G (5) Plus en Caracas, Distrito Capital, Venezuela

     Ha sido un año duro en el mundo deportivo: Miles de ligas suspendidas, deportistas haciendo malabares para mantener o subsistir con nivel de vida precario (sobretodo, para quienes no son las estrellas que ganan grandes contratos), la enorme cantidad de personas que tienen negocios y viven del público que asiste a los estadios, la ansiedad producida a otros millones de personas que no son deportistas, ni emprendedores, pero que el deporte les sirve de válvula de escape ante las exigencias de la vida cotidiana.
It has been a hard year in the sports world: Thousands of leagues suspended, athletes juggling to maintain or subsist with a precarious standard of living (especially for those who are not the stars who win big contracts), the enormous number of people who have businesses and live off the public who attend the stadiums, the anxiety produced in millions of other people who are neither athletes nor entrepreneurs, but who use sports as an escape valve from the demands of everyday life.
     ¿Es la lección máxima de la historia que la naturaleza le entrega a la raza humana? Lo ignoramos. Pero si podemos comprender las consecuencias en las que tamaña crisis, ha derivado: Calendarios y temporadas recortadas, mayor rotación de jugadores por las lesiones producidas a consecuencia de la falta de entrenamiento, acuerdos impensables entre diferentes ligas para cuadrar los calendarios en razón del corrido de fechas y podríamos enumerar una interminable lista de derivaciones por culpa de la dichosa pandemia.
Is it the ultimate lesson of history that nature gives to the human race? We ignore it. But if we can understand the consequences of such a crisis, it has resulted in: shortened calendars and seasons, increased player rotation due to injuries caused by lack of training, unthinkable agreements between different leagues to square calendars because of the flow of dates, and we could list an endless list of referrals because of the blissful pandemic.
     Ajá, Marco, y ¿cómo está conectada las consecuencias de la pandemia, con los eventos narrados en los dos primeros párrafos? Digamos que mi sobrina representa a la raza humana: siempre apurada, sin pensar en las consecuencias de sus actos, atropellada por vivir automatizados y con la novedad a flor de piel, sin importar mucho el ayer o el mañana ¡Dios proveerá! Mi caso es el de la naturaleza, sabia, imperturbable, con una enseñanza desprevenida en la mayoría de sus actos y frenando, más o menos, el avance devastador del hombre sobre ella.
Aha, Marco, and how are the consequences of the pandemic connected to the events narrated in the first two paragraphs? Let's say that my niece represents the human race: always in a hurry, without thinking about the consequences of her actions, run over by living in an automated way and with novelty at the surface, not caring much about yesterday or tomorrow, God will provide! My case is that of nature, wise, imperturbable, with an unsuspecting teaching in most of her acts and restraining, more or less, the devastating advance of man over her.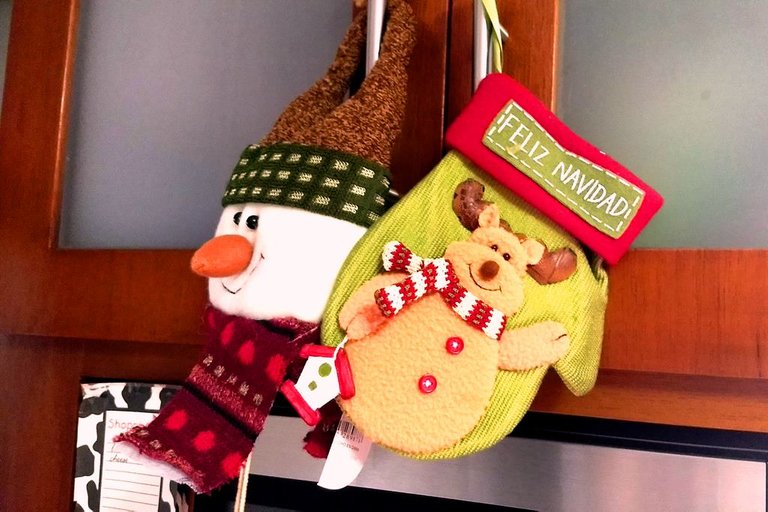 Imagen capturada por @fermionico con SmartPhone:
Moto G (5) Plus en Caracas, Distrito Capital, Venezuela

     Pero, la última frase de mi conversación con ella, resume la resiliencia que los humanos hemos tenido, para superar muchas de las pruebas interpuestas por la pandemia y el encierro. Aún, cuando todo parecía acercarse al desastre, fuimos capaces como especie, de mirar hacia delante y abrir nuevamente la esperanza hacia el futuro, no sin una lección que el tiempo dirá, cuán grande y aleccionadora ha sido. Recuerden la corta memoria que suele tener nuestra humanidad.
But the last sentence of my conversation with her sums up the resilience that we humans have had to overcome many of the trials brought about by the pandemic and the lockdown. Even when everything seemed to be approaching disaster, we were able as a species to look forward and reopen hope for the future, not without a lesson that time will tell, how great and sobering it has been. Remember the short memory that our humanity usually has.
     @fulldeportes nació como resultado de esa esperanza indetenible y la fe inquebrantable sobre la cual, creemos, tienen que estar basados los proyectos futuros. Jamás habría sido posible sin la participación de quienes han creído en el proyecto: @bluemist, @eddiespino, @theycallmedan, de todos aquellos autores que han contribuido con al menos un escrito en nuestro feed y de los lectores entusiastas que comentan las publicaciones. A todos ellos, entonces, ¡Feliz víspera de navidad!
@fulldeportes was born as a result of that unstoppable hope and unshakable faith on which, we believe, future projects must be based. It would never have been possible without the participation of those who have believed in the project: @bluemist, @eddiespino, @theycallmedan, of all those authors who have contributed at least one piece of writing in our feed and of the enthusiastic readers who comment on the publications. To all of them, then, Happy Christmas Eve!
P.S. English is not my native language, apologize for that.
I used a web translator for english text (DeepL)
     ¡Gracias por leer..! // Thanks for read..!

¿Quieres tener tu propio blog y la libertad financiera que significa
el mundo cripto? ¡Haz clic en la firma!
---
My social networks