Una nueva semana se ha cumplido con los eventos deportivos aún en desarrollo, pero a puertas cerradas en los estadios, como debe ser. La idea es evitar el contagio por culpa de la pandemia y llevar a buen término los calendarios deportivos bajo medidas de bioseguridad. Aquellos países que fueron laxos con estas medidas, se han visto sobrepasados en sus sistemas de salud pública.
A new week has passed with the sporting events still in progress, but behind closed doors in the stadiums, as they should be. The idea is to prevent contagion from the pandemic and to bring sports calendars to a successful conclusion under biosecurity measures. Those countries that were lax in these measures have been overtaken by their public health systems.
     ¿Hasta cuando? No poseemos la respuesta. Los entendidos aseguran que cuando se alcance una población cercana al 75% de toda la existente,se podrá alcanzar la inmunidad de rebaño tan necesaria para abordar una nueva normalidad. Ésta estará siempre marcada o sujeta a una nueva conciencia sobre los peligros de manipulación en los mercados, de animales vivos para el sacrificio, posible origen de la actual pandemia.
Until when? We do not have the answer. Connoisseurs claim that when a population close to 75% of the entire existing population is reached, the flock immunity so necessary to address a new normality can be achieved. It will always be marked or subject to a new awareness of the dangers of market manipulation of live animals for slaughter, which is the possible source of the current pandemic.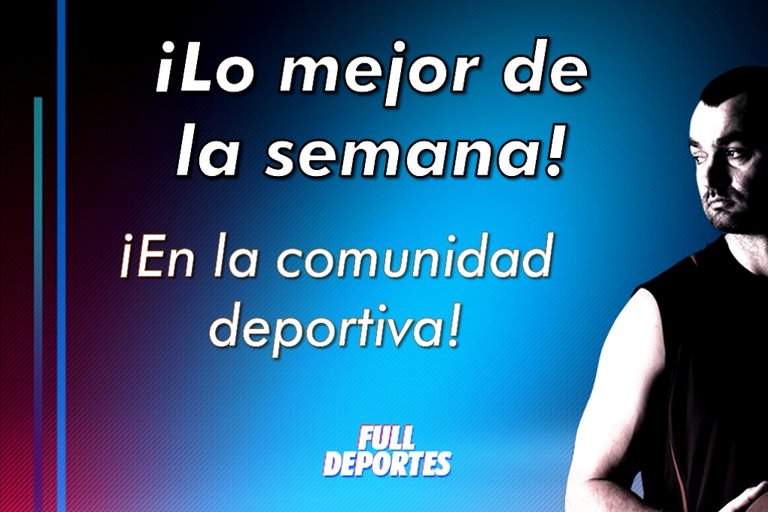 ---
     Registramos el 28 de Diciembre pasado, la participación de "Full Deportes" en el HIVE Meeting LATAM 2020, un evento organizado por @enrique89, @eddiespino, @victoria.bsb e @ilazramusic, en un servidor de Discord con el fin de tener un punto de encuentro para la comunidad hispano-hablante, que no pudo asistir por diferentes razones al #HiveFest, el evento anual de encuentro entre los Hivers y que fue realizado en Diciembre pasado a través de realidad virtual (VR).
We registered last December 28th, the participation of "Full Deportes" in the HIVE Meeting LATAM 2020, an event organized by @enrique89, @eddiespino, @victoria.bsb e @ilazramusic, in a Discord server in order to have a meeting point for the Spanish-speaking community, which could not attend for different reasons the #HiveFest, the annual event of meeting between the Hivers and which was held last December through virtual reality (VR).
     Es así como, en un ambiente de plena camaradería, la comunidad hispana pudo escuchar varias exposiciones de testigos y líderes hispanos de comunidades, sobre lo que fue el 2020 y lo que viene en 2021 para nuestra blockchain. Se intercambiaron puntos de vista enriquecedores y el poco tiempo disponible no alcanzó para realizar todas las actividades programadas. Quedó el compromiso de otro encuentro multitudinario.
Thus, in an atmosphere of full camaraderie, the Hispanic community was able to listen to several presentations by witnesses and Hispanic community leaders, about what was 2020 and what is coming in 2021 for our blockchain. Enriching points of view were exchanged and the little time available was not enough to carry out all the programmed activities. There remained the commitment of another mass meeting.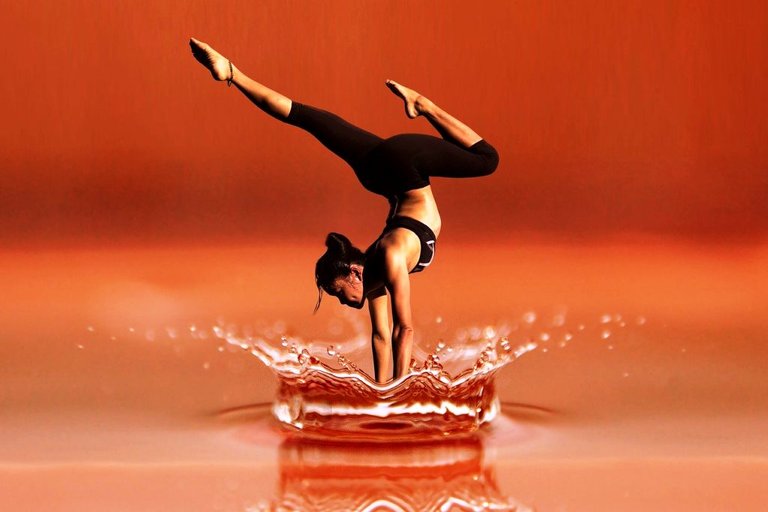 ---
     Hemos arribado a la cifra de 193 suscriptores, ayudados por la exposición en aquel evento y por las actividades desarrolladas en twitter, una red social a la que les invitamos a seguirnos y donde promovemos los trabajos de nuestros autores que sean excepcionales, además que representen el espíritu de nuestra pequeña, pero activa comunidad.
We have reached the figure of 193 subscribers, helped by the exhibition in that event and by the activities developed in twitter, a social network to which we invite you to follow us and where we promote the works of our authors that are exceptional, as well as representing the spirit of our small but active community.
     Registramos, también, otra nueva delegación de HP para la cuenta comunitaria @fulldeportes. Ésta vez, nuestro colaborador @waraira777 ha sido quien se ha manifestado para hacer más fuerte el Voting Power de la comunidad. Agradecemos al autor por la confianza brindada a su casa. Invitamos a otros autores que hacen vida acá, al entusiasmo para mejorar delegando HP y aportando al crecimiento.
We also registered another new HP delegation for the community account @fulldeportes. This time, our collaborator @waraira777 has been the one who has helped to make the community's Voting Power stronger. We thank the author for the trust he has placed in his home. We invite other authors who make life here, to the enthusiasm to improve by delegating HP and contributing to growth.
Salón de la fama Vol. 15 // Hall of fame Vol. 15
---
     Previsiblemente, veinticuatro (24) trabajos han sido tomados en cuenta para la selección de esta semana y compitieron duro para aparecer en el reporte que leen. El ritmo de producción de trabajos ha mejorado conforme a la reactivación de los diferentes autores en el feed de nuestra comunidad.
Twenty-four (24) papers are expected to be considered for this week's selection and competed hard to appear in the report they read. The pace of paper production has improved as the different authors have been reactivated in our community feed.
     Sin publicaciones muteadas, volvemos a retomar la senda de la calidad; agradecidos con nuestros cazadores de publicaciones: @theycallmedan y @bluemist con la cuenta de @appreciator, quienes incansablemente nos apoyan. Las pautas sugeridas, es la máxima guía para los trabajos a ser publicados en la comunidad y agradecemos seguir sus consejos.
With no mutated publications, we are back on the path to quality; grateful to our publication hunters: @theycallmedan and @bluemist with the @appreciator account, who tirelessly support us. The suggested guidelines, is the ultimate guide for works to be published in the community and we appreciate following its tips.
P.S. English is not our native language, apologize.
We used a web translator for english text (DeepL)
     ¡Gracias por leer..! // Thanks for read..!

¿Quieres tener tu propio blog y la libertad financiera que significa
el mundo cripto? ¡Haz clic en la firma!
---
---
Considere unirse al trail de Full Deportes y apoya a los autores deportivos hispanos