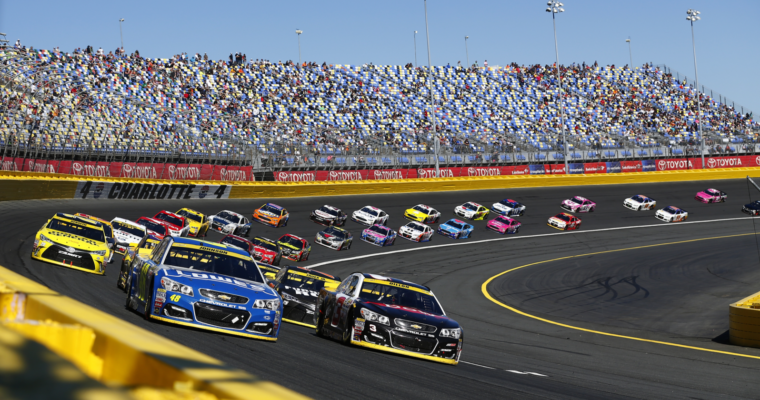 Hola querida comunidad hispanohablante de la colmena y muy en especial la amiga comunidad deportiva de #fulldeportes; hoy es un día muy especial para los amantes del automovilismo mundial ya que tal día como hoy pero del año 1948 se funda en la ciudad de Daytona ( Estados Unidos ) la National Association for Stock Car Auto Racing mejor conocida para todos nosotros como NASCAR.
En su traducción al español como "Asociación Nacional de Carreras de Automóviles de Serie" NASCAR es una de las categorías de carros de carrera más comercial y popular de los Estados Unidos de Norteamérica llegándose a considerar como una de las más importantes que existe en la actualidad.
Hello dear Spanish-speaking community of the hive and especially the sports community of #fulldeportes; today is a very special day for lovers of world motorsport because on a day like today but in 1948 was founded in the city of Daytona (United States) the National Association for Stock Car Auto Racing better known to all of us as NASCAR.
NASCAR is one of the most commercial and popular categories of racing cars in the United States of America and is considered one of the most important in existence today.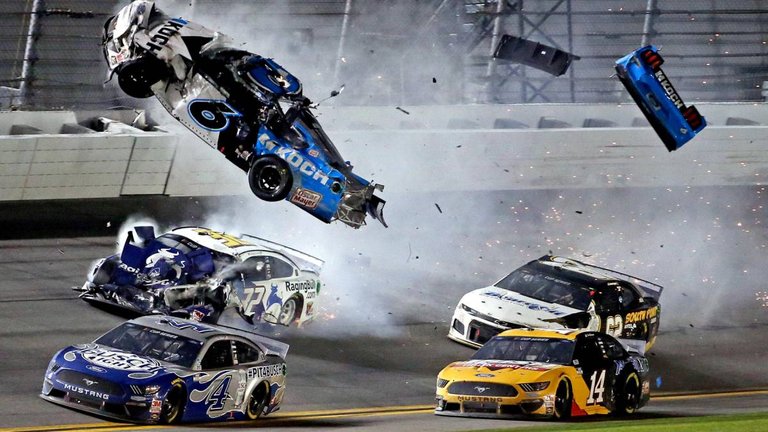 Un poco de Historia
Para reseñar la historia del automovilismo norteamericano recurriremos a fuentes de la web que señalan según los cronistas y expertos en la materia que la NASCAR tiene unos orígenes muy particulares ya que la misma no nació de un solo golpe coloquialmente hablando sino que fue el resultado de un proceso histórico vinculado al comercio y contrabando de licores entre otras cosas.
estableceremos para un mayor entendimiento dos aspectos fundamentales que dieron el origen a esta categoría de las carreras de autos, la primera fue que la ciudad de Daytona Beach se hizo muy popular para las carreras terrestres de gran velocidad, inclusive más populares que las de Europa llegándose a establecer récords mundiales de velocidad. La apacible playa de Daytona se convertirá en el sitio predilecto para las competencias de autos de velocidad de la época atrayendo la atención de todo el mundo.
Una segunda circunstancia que terminaría por darle forma al nacimiento de la NASCAR y no tan aplaudible fue que durante la prohibición de licor en los Estados Unidos consiguieron la forma de burlar las autoridades mejorando las características de sus vehículos haciéndolos más rápidos y así sortear a la policía y traer de contrabando licor a la playa atrayendo cada vez más a más personas y fanáticos de la velocidad y las bebidas. A partir de allí se crearon pandillas y grupos que competían entre si por ver quienes eran más veloces en sus autos para el tráfico del licor constituyéndose una verdadera mafia del automovilismo.
A little bit of history
To review the history of American motor racing we will resort to web sources that point out according to chroniclers and experts in the field that NASCAR has very particular origins since it was not born of a single blow colloquially speaking but was the result of a historical process linked to trade and smuggling of liquor among other things.
We will establish for even greater understanding two fundamental aspects that gave origin to this category of car racing, the first one was that the city of Daytona Beach became very popular for high speed land races, even more popular than those of Europe, establishing world speed records. The peaceful Daytona Beach would become the preferred site for speed car competition at the time, attracting the attention of the entire world.
A second circumstance that would end up shaping the birth of NASCAR and not so applaudable was that during the prohibition of liquor in the United States they managed to circumvent the authorities by improving the characteristics of their vehicles making them faster and thus outwitting the police and smuggling liquor to the beach attracting more and more people and speed fans. From then on, gangs and groups were created that competed with each other to see who was the fastest in the liquor traffic, creating a true automobile mafia.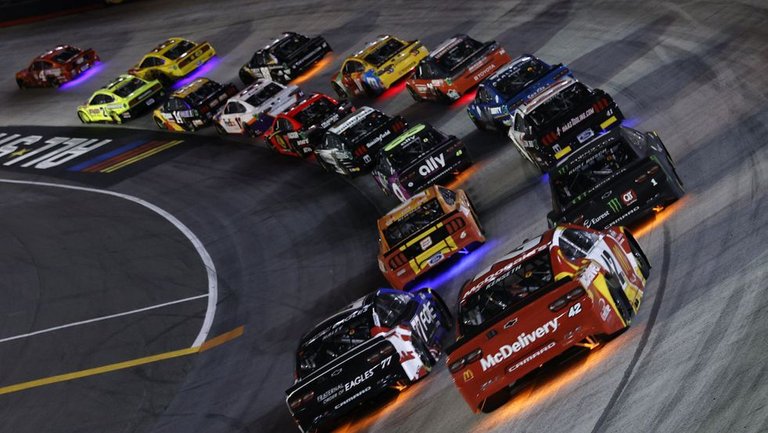 Nacimiento de Nascar
Con el correr de los años las carreras de automóviles se fueron convirtiendo en un espectáculo urbano y posterior a la segunda guerra mundial las carreras de carros modificados y con cambios en sus estructuras empezaron a resurgir como eventos públicos que atraían fuertemente la atención de todos. La gran popularidad de este tipo de competencias "callejeras" hizo que comenzaran a practicarse en todos los estados de esta gran nación lo que llamó la atención de las autoridades competentes para establecer un reglamento acorde a las características del la recién nacida categoría automovilística...
Fue el Sr. Bill France el promotor de la carrera de Daytona International Speedway (el primer óvalo asfaltado y Super Speedway en los Estados Unidos) quien logró reunir a todos los involucrados principales para así formar la NASCAR, que vio la luz del día en el mes de diciembre del año 1947 para que luego dos meses después tal día como hoy se disputara la primera carrera en la historia de esta nueva categoría del automovilismo de velocidad llamada NASCAR.
Como dato curioso hubo problemas con el suministro de gasolina debido a la segunda guerra mundial.
Birth of Nascar
With the passing of the years, automobile racing became an urban spectacle and after the Second World War, automobile races with modified cars and with changes in their structures began to resurface as public events that strongly attracted everyone's attention. The great popularity of this type of "street" competitions made that they began to be practiced in all the states of this great nation, which called the attention of the competent authorities to establish a regulation according to the characteristics of the newborn automobile category...
It was Mr. Bill France Sr., promoter of the Daytona International Speedway race (the first paved oval and Super Speedway in the United States) who managed to bring together all the main stakeholders to form NASCAR, which saw the light of day in the month of December 1947, so that after two months on this day the first race in the history of this new category of motor racing called NASCAR was held.
As a curious fact, there were problems with the supply of gasoline due to the Second World War.
Venezolanos en NASCAR
La bella Milka Duno es la única compatriota en participar de esta prestigiosa categoría del automovilismo mundial. En este video de la red social YOUTube podemos ver la entrevista que le realizan resaltandola como la primera mujer hispana en participar de la Nascar.
Y hasta acá un poco de la historia del nacimiento de uno de los deportes más populares entre los amantes de la velocidad mundial, Puedes conocer más sobre la historia de esta categoría del automovilismo de velocidad visitando los enlaces de las imágenes. Con cariño para la comunidad de #fulldeportes su amigo GaboRockStar.
The beautiful Milka Duno is the only compatriot to participate in this prestigious category of world motorsport. In this video from the social network YOUTube we can see the interview she was given highlighting her as the first Hispanic woman to participate in Nascar.
And so far a little of the history of the birth of one of the most popular sports among lovers of world speed, You can learn more about the history of this category of motorsport by visiting the links in the images. With love to the #fulldeportes community your friend GaboRockStar.

Te invito al Discord de la comunidad vdc donde encontrarás apoyo para tus publicaciones de video en la plataforma Dtube, es una comunidad que organiza y promueve, asesora y orienta diferentes actividades en contenido español y para la comunidad hispanohablante. Su tag o etiquta es vdc para promover tus publicaciones tenemos sals de promoción sobre varias temáticas en producción audiovisual.

Es el proyecto de curación más grande para la comunidad hispanohablante del mundo, dentro de su Discord existen cantidades de estrategias para crecer y desarrollar buen contenido en nuestro idioma natal. Su tag principal es spanish seguido de la palabra cervantes.
Te invito a apoyar este proyecto como witnes y a formar parte de esta gran comunidad uniéndote a su Discord en el siguiente enlace: