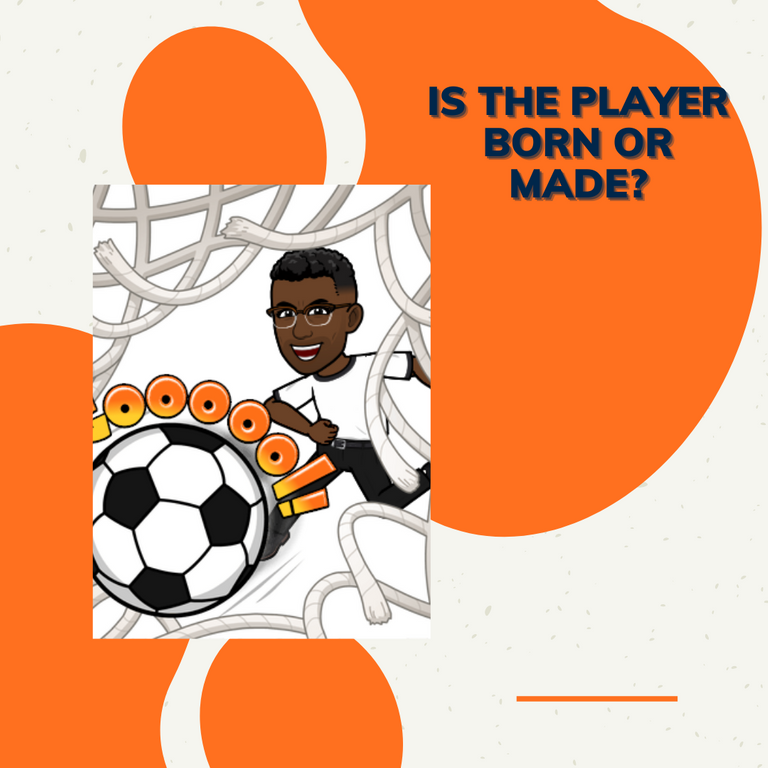 Esta premisa, hecha en forma de pregunta esta dirigida a aportar una reflexión sobre si el talento deportivo es algo que se hereda o que se adquiere a través del tiempo.
Podemos abrir aquí un debate interminable, ya que hay varios aspectos a considerar. Aquí sólo voy a indicar un par de ellos, para lo cual además voy también hacer referencia a dos grandes figuras del deporte rey, dos jóvenes a los cuáles se les presenta un futuro prometedor: los futbolistas Kylian Mbappé y Erling Haaland.
Me refiero a estos dos porque realmente son muy talentosos, tanto así que ya algunos hablan de que serán el remplazo de Cristiano Ronaldo y Lionel Messi. Eso no lo sabemos, el tiempo es quien tiene la última palabra.
This premise, in the form of a question, is aimed at reflecting on whether sporting talent is something that is inherited or acquired over time.
We could open an endless debate here, since there are several aspects to consider. Here I am only going to indicate a couple of them, for which I will also refer to two great figures of the game, two young people who have a promising future: the footballers Kylian Mbappé and Erling Haaland.
I refer to these two because they are really very talented, so much so that some are already talking about them being the replacement of Cristiano Ronaldo and Lionel Messi. We don't know that, time will have the last word.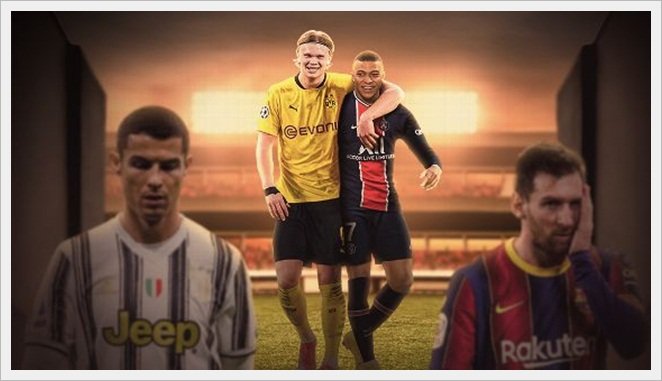 Source

De lo que sí podemos hablar y afirmar es sobre el actual desempeño de ambos jugadores, observando tanto sus semejanzas como diferencias.
Así tenemos, en resumen, que uno (Haaland) es más de tiro a la portería, un nueve como se le conoce en el campo, y por ello, de más goles que el otro (Mbappé), el cual no es que no convierta goles sino que, tal vez por su posición - extremo delantero - juega más para el equipo, lo que le facilita también ser un jugador más versátil.
A los dos les une el hecho de pertenecer a una familia de amantes del fútbol, los padres de ambos fueron futbolistas profesionales, aunque el de Haaland destaca en equipos de liga de primer nivel, como lo es la premier league de Inglaterra.
What we can talk about and affirm is the current performance of both players, observing both their similarities and differences.
So we have, in summary, that one (Haaland) is more of a shot on goal, a nine as he is known on the field, and therefore, of more goals than the other (Mbappé), which is not that he does not convert goals but, perhaps because of his position - winger forward - he plays more for the team, which also makes it easier for him to be a more versatile player.
The two are united by the fact that they belong to a family of soccer lovers, both of their fathers were professional footballers, although the Haaland player stands out in top-level league teams, such as the English Premier League.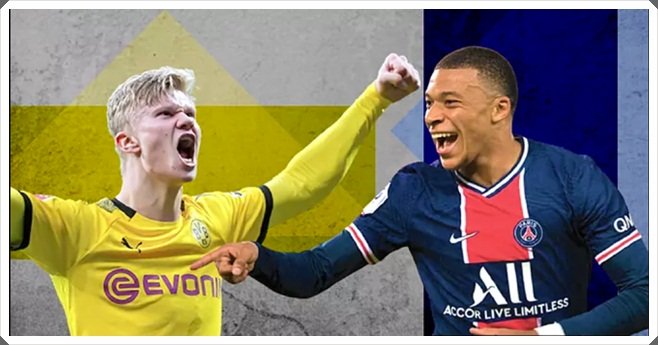 Source

En cualquier caso, ambos - por exagerar la expresión - "nacieron con el balón en los pies", ¿Esto le da alguna ventaja con otras personas?, El jugador, entonces, ¿Nace?
Mi opinión es que no es así, por lo menos al 100 %, es decir, si influye el hecho del ambiente de la infancia así como el hecho de que algunas cualidades se heredan. Ahora bien, esto no determina las cosas, pues, si no hay un ejercicio constante, una práctica diaria, los músculos se atrofian y por mucho talento que haya, no se termina de explotar.
Por lo tanto, el jugador puede nacer, en el sentido antes indicado, pero debe hacerse en el tiempo. Las dos cosas son importantes. Por ello, considerando el caso aquí tratado, esperamos que estos par de futbolistas de la nueva generación se sigan haciendo al pasar de los años.
In any case, both - to exaggerate the expression - were "born with the ball at their feet", does this give them any advantage over other people, the player, then, is he born?
My opinion is that it is not so, at least 100%, that is to say, if it influences the fact of the childhood environment as well as the fact that some qualities are inherited. However, this does not determine things, because if there is no constant exercise, no daily practice, the muscles atrophy and no matter how much talent there is, it does not end up exploiting.
Therefore, the player can be born, in the sense indicated above, but it must be done over time. Both things are important. Therefore, considering the case discussed here, we hope that these two players of the new generation will continue to develop as the years go by.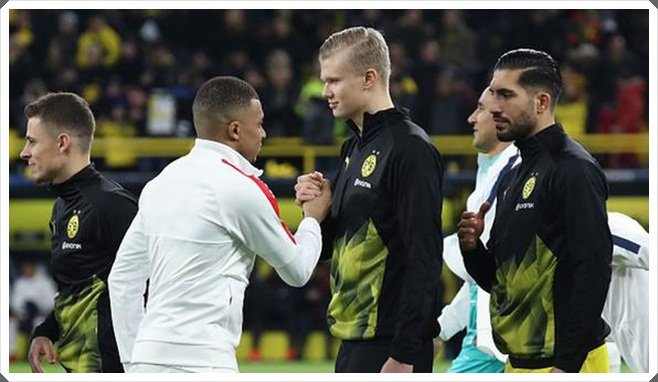 Source

Muchas gracias por haberme acompañado en la lectura de este post, espero tus comentarios y que nos podamos volver a encontrar en una próxima publicación, hasta luego.
Thank you very much for having accompanied me in the reading of this post, wishing you always the best and that we can meet again in a next publication, I say goodbye, see you later.


---
---
---

---

---