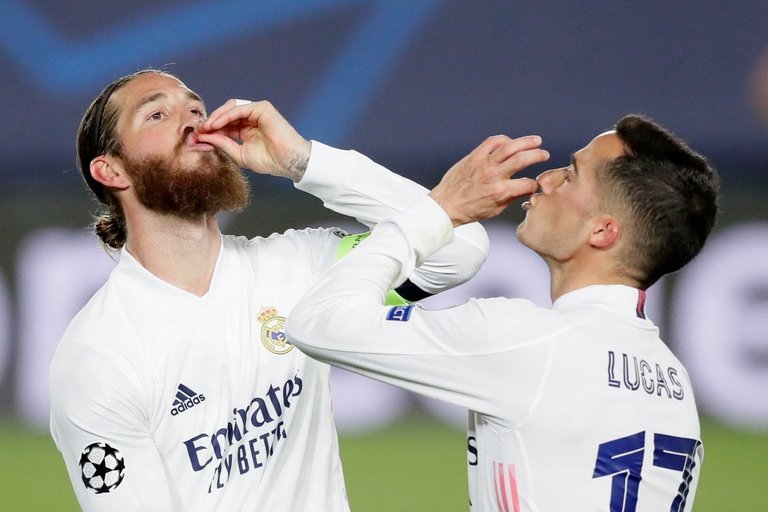 Source
El equipo de fútbol del Real Madrid está en cuartos de final de las ligas de campeones,y luego del sorteo de hoy, donde ya salió su próximo contendiente (el Liverpool) se presenta como uno de los favoritos para pasar a la semifinal, aunque como reconoció Zidane son dos equipos que no les ha ido del todo bien en sus ligas respectivas, pero que a pesar de todo ambos buscan conseguir un mejor nivel de juego.
Por otra parte, en la liga nacional española, el Real Madrid está luchando para mantener sus aspiraciones de lograr la primera posición, estando actualmente en la tercera con 57 puntos, esto es, a 6 puntos de diferencia de su propósito, pero todavía le queda un encuentro importante contra el Barza que va de segundo en la tabla, y que también viene muy inspirado.
Por eso, se encuentra entre luces y sombras, pues, es el representante único de los clubes de España en la Champions League, que aunque no es uno de los favoritos para ganar el mayor campeonato de Europa, si algo ha demostrado en las canchas es su capacidad de resilencia . Al mismo tiempo, es un equipo que todavía no se encuentra con su ritmo habitual de juego, quizá por la falta de piernas frescas dentro de los últimos tres cuartos de cancha.
The Real Madrid football team is in the quarterfinals of the Champions League, and after today's draw, where their next contender (Liverpool) was drawn, they are one of the favorites to advance to the semifinals, although as Zidane acknowledged, they are two teams that have not fared well in their respective leagues, but despite everything, both are looking to achieve a better level of play.
On the other hand, in the Spanish national league, Real Madrid is struggling to maintain its aspirations of achieving the first position, being currently in third place with 57 points, that is, 6 points behind its goal, but it still has an important match against Barça, which is second in the table, and which is also very inspired.
Therefore, it is between lights and shadows, because it is the only representative of the Spanish clubs in the Champions League, and although it is not one of the favorites to win the biggest championship in Europe, if anything has shown on the courts is its resilience. At the same time, it is a team that is still not at its usual pace of play, perhaps due to the lack of fresh legs in the last three quarters of the field.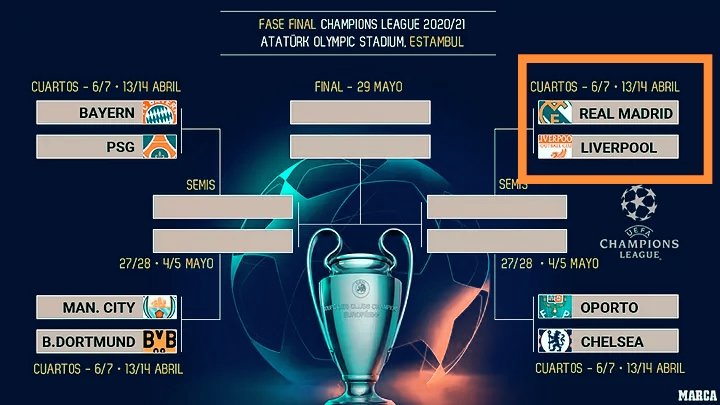 Source

Podríamos afirmar que el Real Madrid le ha tocado una oportunidad de oro para salvar la temporada, en el sentido de que aunque no gane ninguna de las dos competiciones (ni la liga ni la Champions), pueda clasificarse entre los primeros puestos.
Además de esto, no podemos negar que el fútbol es un juego de momentos, por lo cual, si el equipo merengue sabe aprovechar los suyos, también puede darnos más sorpresas, pues, tiene el potencial para hacerlo, con veteranos en la cancha y en la dirección técnica.
Respecto a decisiones técnicas, el equipo de Zidane debe pensar muy bien cómo afrontar los juegos venideros, pues, se debate entre importantes partidos en la liga y los correspondientes de la Champions: debe cuidar tanto el rendimiento físico de sus jugadores como la calidad de los mismos.
¡Amanecerá y veremos!
We could say that Real Madrid has been given a golden opportunity to save the season, in the sense that even if they do not win either of the two competitions (neither the league nor the Champions League), they can qualify among the first places.
Besides this, we cannot deny that football is a game of moments, so if the Merengue team knows how to take advantage of theirs, they can also give us more surprises, because they have the potential to do so, with veterans on the field and in the technical direction.
Regarding technical decisions, Zidane's team must think very well how to face the upcoming games, as it is torn between important matches in the league and the Champions League: it must take care of both the physical performance of its players and their quality.
Let's wait and see!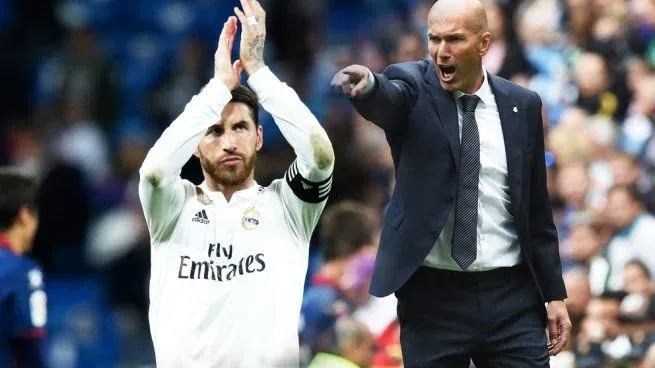 Source

Muchas gracias por haberme acompañado en la lectura de este post, espero tus comentarios y que nos podamos volver a encontrar en una próxima publicación, hasta luego.
Thank you very much for having accompanied me in the reading of this post, wishing you always the best and that we can meet again in a next publication, I say goodbye, see you later.


---
---
---

---

---