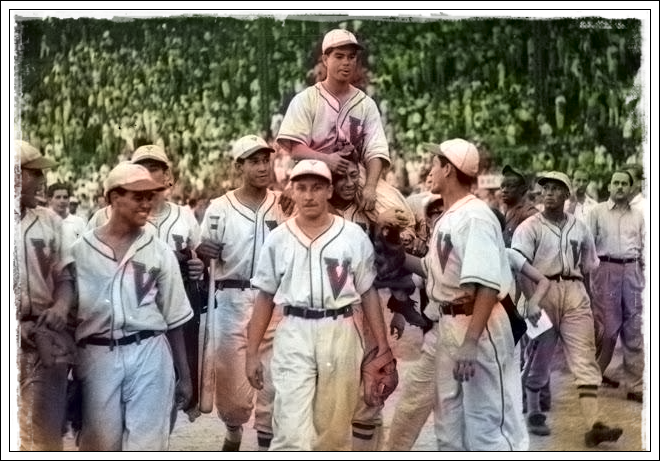 Source
Hace unos días conversaba con un amigo sobre los deportes que había practicado. Entre ellos me hizo mención del béisbol, pero lo que me llamó la atención fue la admiración con la que me habló de quien fue su entrenador: Daniel Canónico.
Este ilustre beisbolista de nuestras tierras venezolanas era apodado como el "Chino" por sus amigos, durante su carrera deportiva sobresalió por sus dotes de pitcher y luego de la misma por su excelente dirección técnica de equipos amateurs.
Aunque no nació en Lara, sí se residencio en la ciudad de Barquisimeto luego de su retiro del béisbol profesional. De hecho, en esta ciudad existe un estadio en su honor llamado "Daniel Chino Canónico" antiguo Estadio Olímpico de Barquisimeto, donde él entrenaba a sus equipos.
A few days ago I was talking to a friend of mine about the sports he had played. Among them he mentioned baseball, but what caught my attention was the admiration with which he spoke to me about his former coach: Daniel Canónico.
This illustrious baseball player of our Venezuelan lands was nicknamed "Chino" by his friends. During his sports career, he excelled as a pitcher and after that for his excellent technical direction of amateur teams.
Although he was not born in Lara, he did reside in the city of Barquisimeto after he retired from professional baseball. In fact, in this city, there is a stadium in his honor called "Daniel Chino Canónico", the former Olympic Stadium of Barquisimeto, where he coached his teams.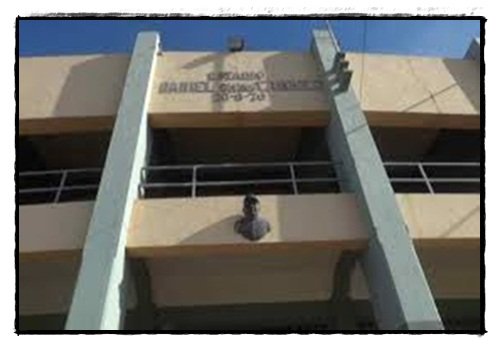 Source

Daniel jugó no sólo un papel importante dentro de las estadios de Béisbol sino que lo hizo para la historia de este deporte en el país, pues, como muy bien sabemos desde hace décadas es éste el deporte rey de nuestra región, por eso, si queremos saber sobre las razones de que esto sea así, debemos hacer mención al protagonista de estas líneas.
Él figura entre los llamados "héroes del 41", pues, gracias a su estelar participación en el campo de juego (colaboró en 5 de las 8 victorias del equipo), Venezuela logró su primer título internacional venciendo al País anfitrión, Cuba, en la IV serie mundial de Béisbol.
A partir de entonces cobrará un protagonismo especial esta disciplina deportiva en el país, tanto por parte de sus habitantes como de ojos extranjeros que continuamente buscan esas perlas preciosas, diamantes en bruto que puedan tener un desempeño notable en el terreno de juego.
Daniel played not only an important role in the baseball stadiums but also the history of this sport in the country, because, as we have known for decades, this is the king sport of our region, so, if we want to know the reasons for this, we must mention the protagonist of these lines.
He is among the so-called "heroes of '41", because, thanks to his stellar participation in the field (he collaborated in 5 of the 8 victories of the team), Venezuela won its first international title beating the host country, Cuba, in the IV World Baseball Series.
From then on, this sporting discipline will gain a special prominence in the country, both by its inhabitants and by foreign eyes that continuously look for those precious pearls, diamonds in the rough that can have remarkable performance in the field of play.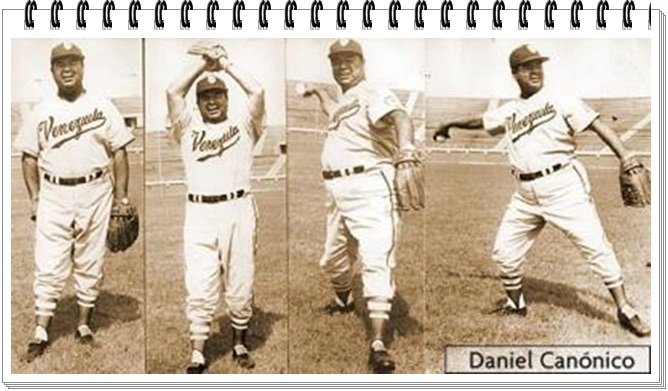 Source

Debido a problemas en su brazo, la carrera deportiva del "Chino" como jugador activo no tuvo una mayor trascendencia, aunque logró los primeros 4 títulos nacionales, con "Sabios de Vargas" y "Cervecería de Caracas" respectivamente, se retira en el año 1955 del Béisbol profesional nacional, del cual fue uno de sus miembros fundadores.
Luego de su retiro seguirá brillando como entrenador y gerente, junto con su equipo amateur del estado Lara, llevándolos a ser tri-campones nacionales desde el 1955 al 1957. En esto demuestra su particular vocación beisbolista, la cual queda consagrada cuando en el año 1971 es elevado al salón de la fama del béisbol profesional.
Con este escrito yo también he querido recordar y homenajear a este insigne deportista, pues, hoy hablamos con orgullo de beisbolistas de nuestro país, pero no podemos olvidar que todo tiene un principio, en este caso, un principio lleno de figuras que con esfuerzo y dedicación trabajaron para que este deporte tuviera el lugar que le corresponde en nuestra historia nacional y en el mundo en general.
Due to problems in his arm, the sports career of "Chino" as an active player did not have a greater transcendence, although he achieved the first 4 national titles, with "Sabios de Vargas" and "Cervecería de Caracas" respectively, he retired in 1955 from the national professional baseball, of which he was one of its founding members.
After his retirement, he continued to shine as coach and manager, together with his amateur team of the state of Lara, leading them to be national tri-champions from 1955 to 1957. In this, he demonstrates his particular baseball vocation, which is consecrated when in 1971 he is elevated to the hall of fame of professional baseball.
With this writing, I also wanted to remember and pay tribute to this distinguished athlete, because today we proudly talk about baseball players of our country, but we cannot forget that everything has a beginning, in this case, a beginning full of figures that with effort and dedication worked for this sport to have the place it deserves in our national history and the world in general.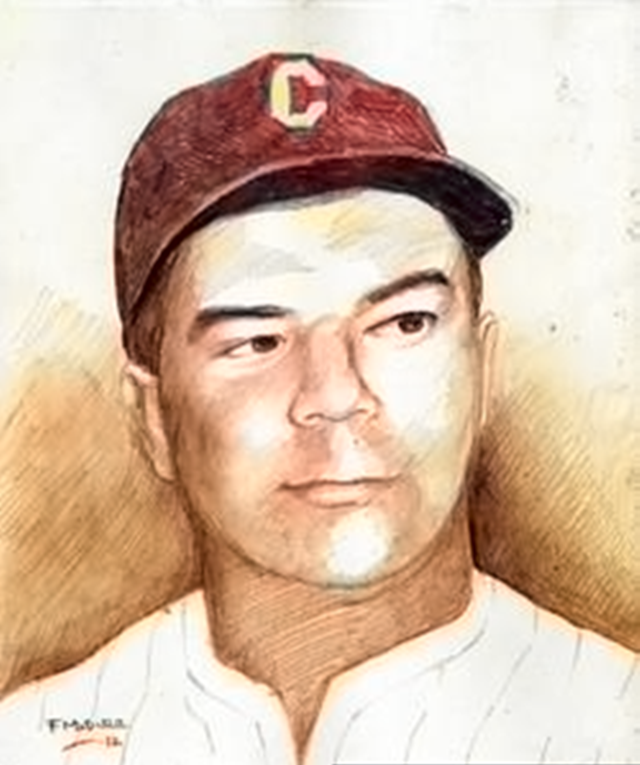 Source

Muchas gracias por haberme acompañado en la lectura de este post, espero tus comentarios y que nos podamos volver a encontrar en una próxima publicación, hasta luego.
Thank you very much for having accompanied me in the reading of this post, wishing you always the best and that we can meet again in the next publication, I say goodbye, see you later.


---
---
---

---
![](

---