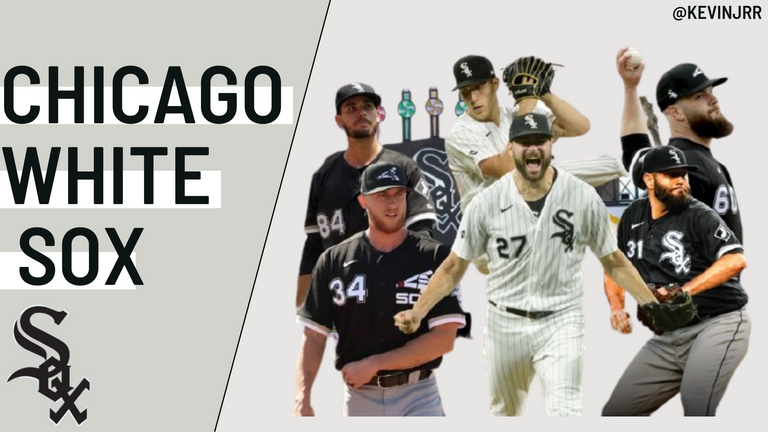 La organización de White Sox tendrá la misión de como objetivo mínimo alcanzar el Wild card y ganarlo para asegurarse un puesto en el playoff, para luego intentar cambiar la poca influencia que ha ofrecido la Central en la liga Americana en los últimos años, con un manager nuevo pero de vieja escuela en ahora beisbol moderno como lo es Tony La Russa que junto a un trió de pitcher de muy buena calidad y un lineup de buena ofensiva a su disposición buscaran avanzar lo máximo posible y quitarle protagonismo a sus vecinos de ciudad los Cubs.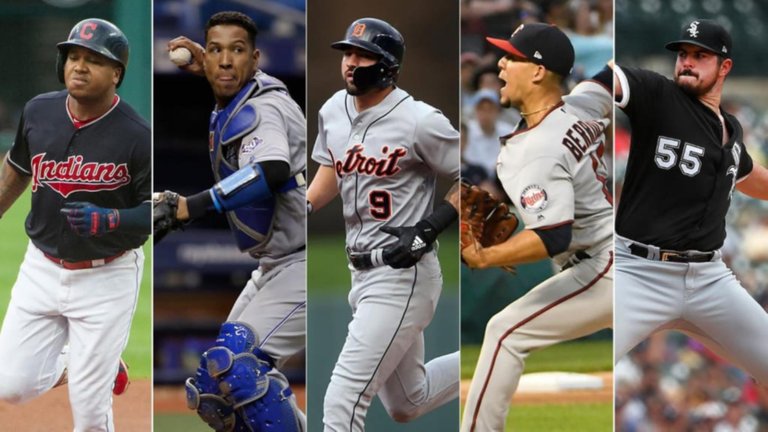 LA CENTRAL DE LA AMERICANA Y SU PERDIDA DE RELEVANCIA.
Si, no hay dudas que hay equipos interesantes en la Central de la Americana la campaña pasada atípica lograron involucrar tres equipos en el playoff pero ¿cuantos lograron transcender en ella? la respuesta los tres conjuntos quedaron eliminados en la primera ronda eliminatoria, White sox cayó en manos de los Athletics 2-1 en la serie, además Indinas y Twins no lograron obtener ni una sola victoria en playoff la temporada pasada, en una división que antes que los Royals ganaran la serie mundial en 2015 a pesar de no ser los favoritos no conocían algo igual desde 1991 cuando los Twins lograron alzar el titulo 24 años pasaron entre ambos títulos, esto hay que tomarlo en cuenta a la hora de las aspiraciones de Chicago en postemporada un equipo interesante con potencial a nivel de nomina para dar la estocada contra sus rivales del Este y Oeste pero que entraran como los menos favoritos en esas hipotéticas series en el playoff de la tempoarda 2021.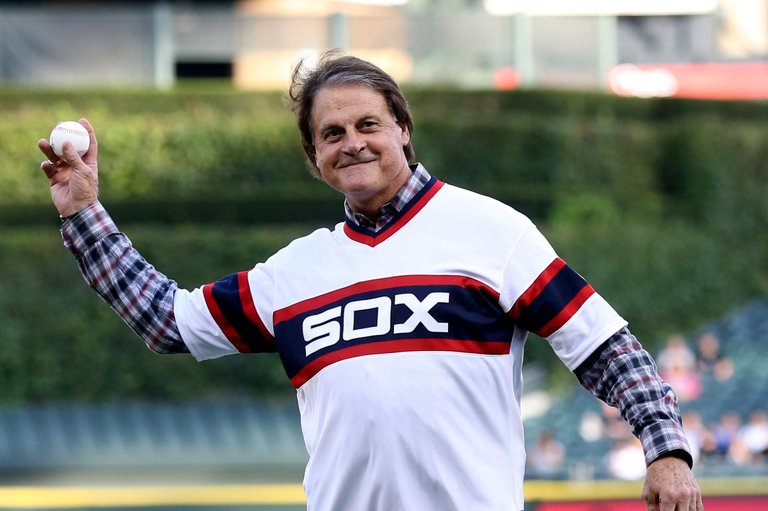 MANAGER, ¿TONY LA RUSSA?
Los que tienen recuerdos antaños de este deporte recordaran a Tony La Russa manager exitoso ganador de 3 anillos de serie mundial el primero con los Athletics y los dos últimos dirigiendo en la Nacional a los Cardinals, ¿entonces cual es el problema? la duda recae en su tiempo de inactividad al mando de un equipo y si se podrá adaptarse a la nueva era del béisbol moderno, un dato muy interesante es que el primer equipo que le dio la oportunidad de iniciar su carrera como manager fue precisamente los Chicago White Sox cuando lo pusieron al mando del equipo doble-A de la organización ¿cuando fue esto? en 1978 hace ya 43 años atrás, un entrenador que no esta en acción desde que ganó en 2011 su ultimo anillo con los Cardinals 10 años de inactividad dejan dudas por ejemplo una incógnita sería como se adaptaría a las formaciones especiales a la defensiva, si en 2011 se utilizaban es una estrategia con décadas de historia pero no al nivel de importancia que tiene hoy en día, solo desde 2012 a 2016 todos los equipos conjuntos de la MLB pasaron de 4,577 jugadas de este tipo en promedio a 28,132 en total por temporada asunto que La Russa tiene que demostrar estar preparado para hacerse cargo y adaptarse a los periodos de cambio.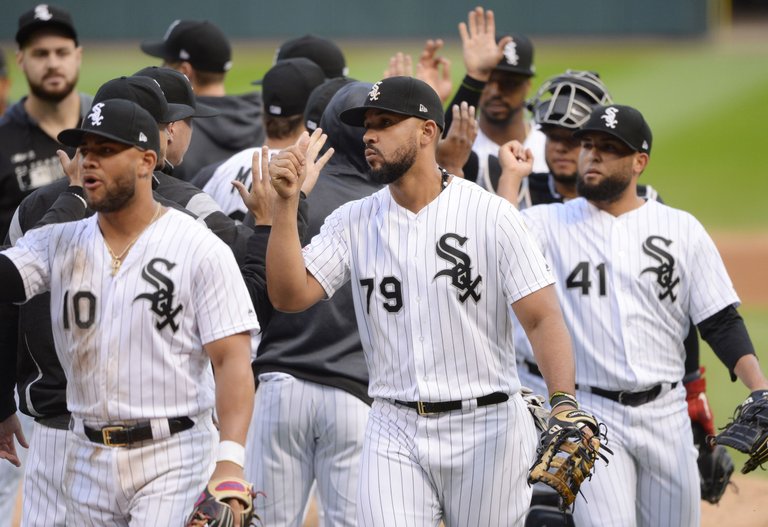 PITCHEO RENOVADO PERO NÚCLEO OFENSIVO DEBILITADO.
El número 1 de esta rotación es sin duda Lucas Giolito con recientes temporadas muy destacadas luego de llegar proveniente de loa Nacionals donde para el potencial que proyectaba quedo a deber, Dallas Keuchel que viene de una temporada 2020 muy buena con solo 1.99 de ERA en temporada regular para completar el 1 y 2 de esta rotación, además de la llegada de Lance Lynn en la temporada baja prevén una rotación mejor que la del año pasado para estos Chicago White Sox que en el bullpen para dar relevos a sus iniciadores ahora se encuentra el Australiano Liam Hendricks como cara de esta parte del roster, si hablamos del Lineup titular trajeron poco solo el regreso de Adam Eaton no hay más movimientos y dejaron ir a Edwin Encarnación que si la temporada 2020 no fue para nada destacable pero en cuanto a poder le envidiaba a muy pocos y James McCann que tomó rumbo a Nueva York con los Mets para darle más protagonismo a Yasmani Grandal en 2021, a pesar de estas bajas el equipo cuenta con peloteros jóvenes interesantes Moncada, Anderson, Robert o Eloy Jimenez jugadores que serán remolcados en 2021 por José Abreu, un roster muy nutrido en cuanto a equilibrio entre jóvenes y experiencia si a la hora de jugar en el diamante se trata.

[ESP-ING] CHICAGO WHITE SOX hopes to return to major CENTRAL at MLB.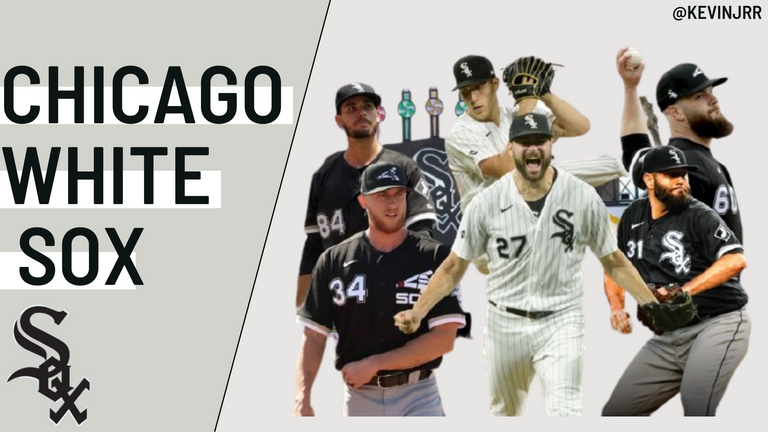 White Sox's organization will have the mission of at least reaching the Wild card and winning it to secure a place in the playoff, and then trying to change the little influence that Central has offered in the American League in recent years, with a new but old-school manager in now modern baseball such as Tony La Russa who together with a pitcher's trill of very good quality and a lineup of good offense at their disposal they will seek to advance as much as possible and take the lead from their city neighbors the Cubs.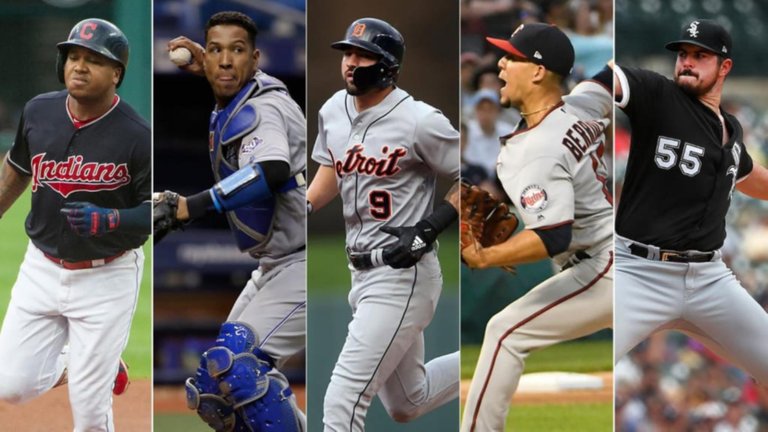 THE AMERICAN CENTRAL AND ITS LOSS OF IMPORTANCE.
yes, there's no doubt that there are interesting teams in American Central, the last atypical campaign managed to involve three teams in the playoff, but how many managed to transcend it? the answer the three sets were eliminated in the first knockout round, White sox fell into the hands of the Athletics 2-1 in the series, plus Indinas and Twins failed to win a single playoff win last season, in a division that before the Royals won the world series in 2015 despite not being the favourites they did not know anything the same since 1991 when the Twins managed to lift the title 24 years passed between the two titles , this must be taken into account when it comes to Chicago's postseason aspirations, an interesting team with nominating potential to take the hang-on against its rivals from the East and West but who entered as the least favorite in those hypothetical series in the playoff of the 2021 tempoarda.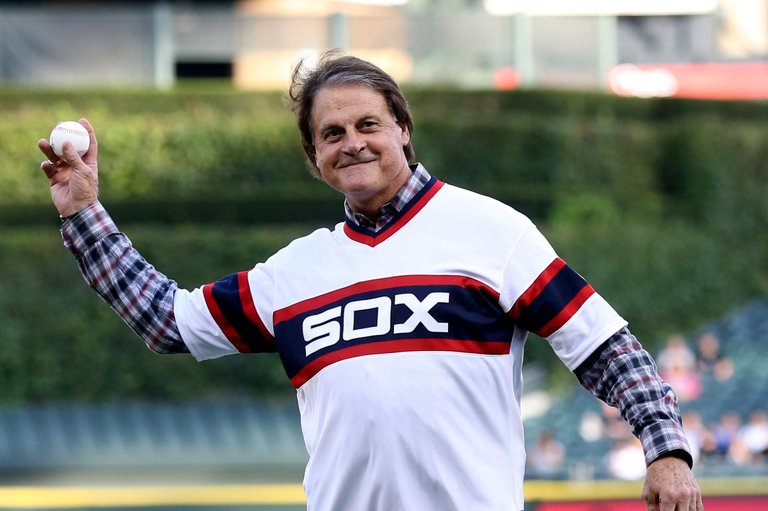 MANAGER TONY LA RUSSA?
Those who have memories of this sport will remember Tony La Russa's successful three-ring world-series winner the first with the Athletics and the last two directing the Cardinals in the National, so what's the problem? the doubt lies in his downtime under the command of a team and if he can adapt to the new era of modern baseball, a very interesting fact is that the first team that gave him the opportunity to start his career as manager was precisely the Chicago White Sox when he was put in charge of the organization's double-A team when was this? in 1978 43 years ago, a coach who has not been in action since gaining his last ring with the Cardinals in 10 years ago leave doubts for example an unknown would be how he would adapt to special formations defensively, if in 2011 they were used it is a strategy with decades of history but not the level of importance that it has today , from 2012 to 2016 alone all MLB joint teams went from 4,577 such plays on average to 28,132 in total per season issue that La Russa has to prove to be prepared to take over and adapt to the exchange periods.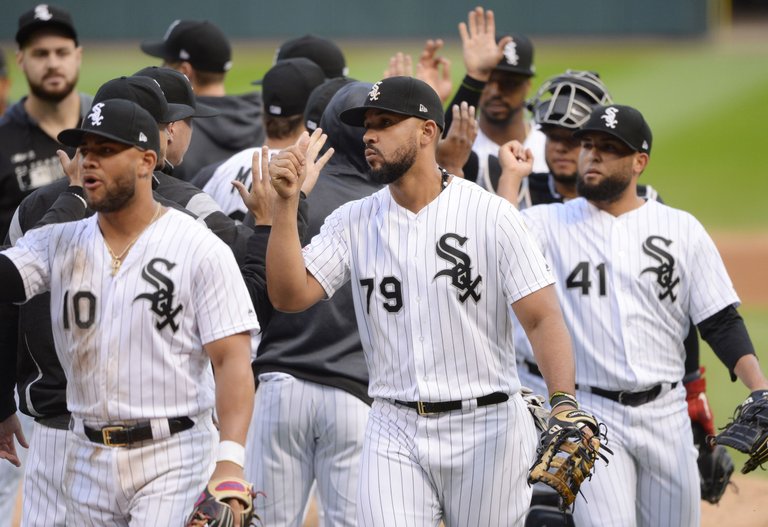 RENEWED PITCHING BUT WEAKENED OFFENSIVE CORE.
The number 1 of this rotation is undoubtedly Lucas Giolito with recent very outstanding seasons after arriving from the Nationals where for the potential he projected to be due, Dallas Keuchel coming from a very good 2020 season with only 1.99 ERA in regular season to complete the 1st and 2nd of this rotation, in addition to the arrival of Lance Lynn in the off-season foresees a better rotation than last year's these Chicago White Sox that in the bullpen to give relays to their initiators now is the Australian Liam Hendricks as the face of this part of the roster, if we talk about the starting Lineup they brought little only the return of Adam Eaton there are no more moves and they let go to Edwin Encarnación that if the 2020 season was not at all remarkable but in terms of being able to envy very few and James McCann who took it to New York With the Mets to give more prominence to Yasmani Grandal in 2021, despite these lows the team has interesting young players Moncada, Anderson, Robert or Eloy Jimenez players who will be towed in 2021 by José Abreu, a very nurtured roster in terms of youth balance and experience when it comes to playing in the diamond.

Créditos:
Imagen de portada armada por mi en Canva.
Elemento 1. Elemento 2. Traductor.
Credits:
Cover image armed by me in Canva.
Item 1. Item 2. Translator.