¿Qué es lo que está de moda en su extremo? | ESP - ENG | What's trending at your end?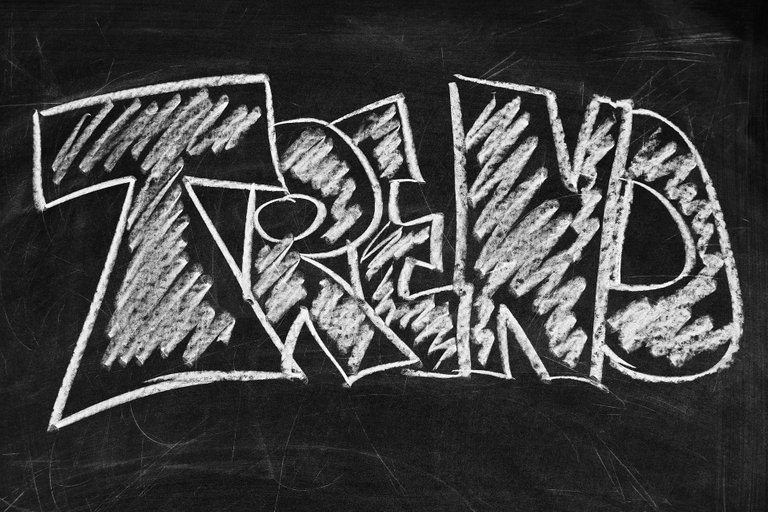 pixabay
ENGLISH
---
Ever since club football was brought to a close, football news has been scanty and not much footballing news has been trending. Thankfully, Euro 2020 came along and the story changed a bit as lots of talking points engulfed the tournament. Right from before the first ball was kicked, lots of talks has been on who is more likely to win the tournament and which teams will flatter.
I feel we all could agree that the pre-tournament talks counted for little as almost everyone got it wrong. Starting from who eventually won the tournament to see the most tipped team for the title flattering as they failed to deliver. Teams like England also changed a lot of opinions about how the world perceived them and their coach was held in high regard after sticking to his guys rather than doing what the whole wanted him to do.
In summary, the tournament had a conclusion that wasn't predicted it was a talking point that would go on for few months as transfer talks have been slowly conducted due to financial crises hotting almost all top clubs. MESSI brilliance in the just concluded Copa America was another talking point as he sweeps almost all individual awards and the title home. It was his first international title and that brought about a revisit to a year-long debate.


Well, The discussion of who the G.O.A.T is will not be ending soon as Messi won his first international trophy. Well even before this new milestone, Messi has been trending as he was scoring and also making assists in the tournament. Also, his contract ending with Barcelona was also in the news and he became a subject of interest from numerous clubs due to his new status as a free agent.
To cut the long story short, the trending issue at my end now is the debate of who the best is between Ronaldo and Messi. It has been intensified due to the development of late and I must confess that it is stressful. I being a fan of Ronaldo and thinking/knowing that is the best will not entertain anyone placing Messi above him.
Over the years I have grown and I have become tired of fighting for who the best is and I just learn to love the two players who won't be playing this beautiful game of football again in the three to four years. Arguing on who is better between these two is quite useless and I see lots of this conversation in the news and among my peers.


With this season transfer market being slow and not a lot of money is been thrown around plus not a lot of superstars names is been mention, this comparison is billed to go on for few more weeks. With all that said, I would love to know the trending sporting news at your end, you can hit me up with all this in the comment section.
SPANISH
---
Desde que el fútbol de clubes llegó a su fin, las noticias sobre fútbol han sido escasas y no se han producido muchas novedades futbolísticas. Por suerte, llegó la Eurocopa 2020 y la historia cambió un poco, ya que se habló mucho del torneo. Desde antes de que se lanzara el primer balón, se ha hablado mucho de quién tiene más probabilidades de ganar el torneo y de qué equipos van a arrasar.
Creo que todos estamos de acuerdo en que las conversaciones previas al torneo sirvieron de poco, ya que casi todo el mundo se equivocó. Empezando por quién ganaría finalmente el torneo, hasta ver al equipo más propenso al título halagado, ya que no cumplió. Equipos como Inglaterra también cambiaron muchas opiniones sobre cómo los percibía el mundo y su entrenador fue tenido en alta estima después de mantener a sus chicos en lugar de hacer lo que el conjunto quería que hiciera.
En resumen, el torneo tuvo una conclusión que no se preveía y que dio que hablar durante unos meses, ya que las conversaciones sobre traspasos se han llevado a cabo lentamente debido a la crisis financiera que afecta a casi todos los clubes de primera fila. La brillantez de MESSI en la recién concluida Copa América fue otro punto de conversación al arrasar con casi todos los premios individuales y el título en casa. Era su primer título internacional y eso hizo que se retomara un debate de un año de duración.

Pues bien, la discusión sobre quién es el G.O.A.T. no terminará pronto, ya que Messi ganó su primer trofeo internacional. Incluso antes de este nuevo hito, Messi ha sido tendencia al marcar y dar asistencias en el torneo. Además, la finalización de su contrato con el Barcelona también fue noticia y se convirtió en objeto de interés de numerosos clubes debido a su nueva condición de agente libre.
Para abreviar la historia, el tema de moda ahora es el debate sobre quién es el mejor entre Ronaldo y Messi. Se ha intensificado debido al desarrollo de los últimos tiempos y debo confesar que es estresante. Yo, que soy fan de Ronaldo y que pienso/sé que es el mejor, no voy a consentir que nadie ponga a Messi por encima de él.
Con los años he crecido y me he cansado de discutir por quién es el mejor y simplemente aprendo a querer a los dos jugadores que no volverán a jugar a este bello juego del fútbol dentro de tres o cuatro años. Discutir sobre quién es mejor entre estos dos es bastante inútil y veo muchas de estas conversaciones en las noticias y entre mis compañeros.


Dado que el mercado de fichajes de esta temporada es lento y no se está invirtiendo mucho dinero, además de que no se mencionan muchos nombres de superestrellas, esta comparación se prolongará unas cuantas semanas más. Dicho todo esto, me encantaría conocer las noticias deportivas más destacadas de tu parte, puedes contarme todo esto en la sección de comentarios.
---
---