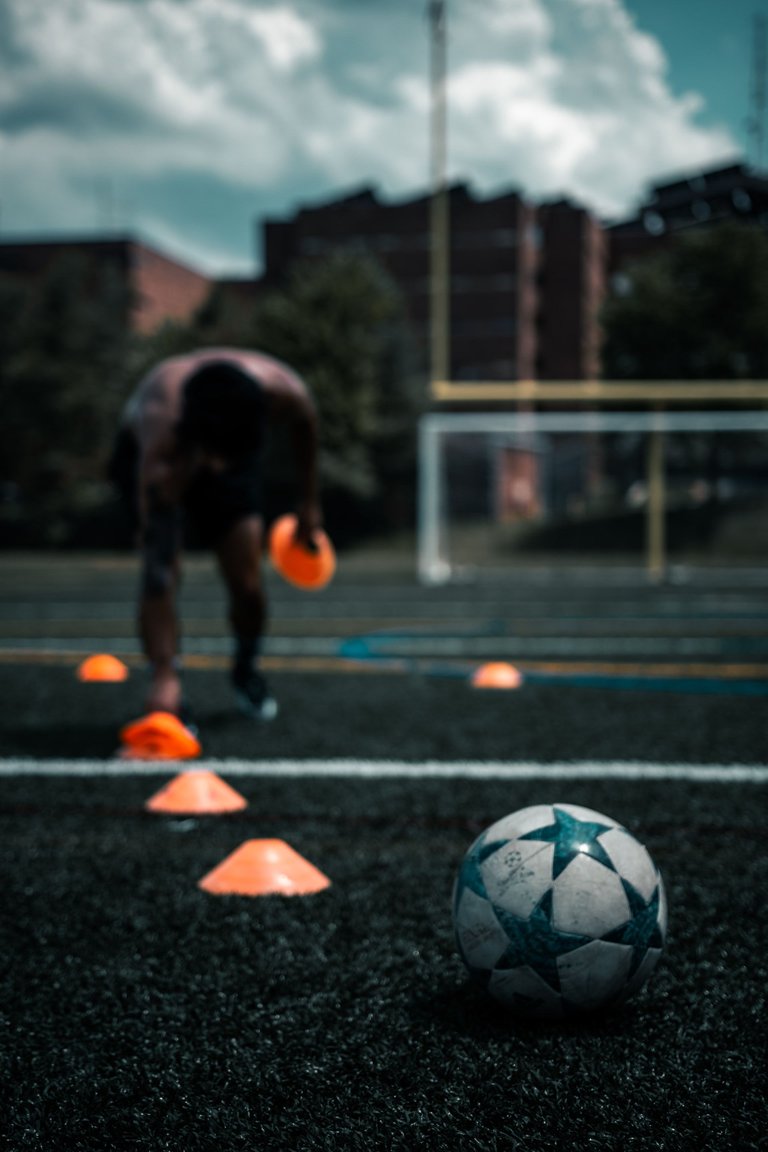 unsplash
SPANISH
---
A pesar de haber ganado la liga de campeones en junio, el Chelsea ha estado apagado durante esta temporada de fichajes, a pesar de que el propietario ha aportado suficientes recursos. Los fondos parecen ser el último problema al que se enfrenta el Chelsea ahora, en lugar de conseguir su jugador objetivo ha sido el problema al que se enfrenta más. Por lo general, la mayoría de los equipos no han finalizado su plan de fichajes, pero algunos ya han hecho negocios sólidos.
El Chelsea, como equipo, ya ha identificado las posiciones que necesitan ser reforzadas y personalmente estoy de acuerdo con su análisis. El Chelsea ha identificado la delantera, el centro del campo y la zaga central como un área que necesita calidad, pero se ha puesto más énfasis en las dos primeras posiciones mencionadas. La trayectoria de la última temporada también parece respaldar esta afirmación.
El Chelsea tiene una buena plantilla y, por supuesto, una gran profundidad de equipo, pero un delantero goleador le ha sido esquivo en años, y no fue diferente la temporada pasada. Werner no logró impresionar, y Abraham también se quedó corto. El único jugador que podría haber reclamado el puesto era viejo y ha sido vendido por 2 millones de libras a Ac. De ahí la necesidad de conseguir un jugador de calidad para ese puesto.

El Chelsea ha informado de que estaba atado a Halaand desde hace bastantes meses, pero la tarifa del Dortmund parece haber desviado al Chelsea y es poco probable que se alinee con el Chelsea esta temporada. El Chelsea ha tenido varias ofertas rechazadas y el Dortmund no aceptará menos de su precio de venta de 50 millones de libras.
Halaand es, obviamente, la primera opción de los blues, ya que cumple con todo lo que el Chelsea necesita en un delantero, además de ser muy joven y estar jugando al más alto nivel. Otros sustitutos sensatos que encajan en el Chelsea de Tuchel son Mbappe y Greenwood, pero ambos sabemos que es poco probable que ambos jugadores sean vendidos.
Otra posición que necesita una solución rápida es el centro del campo ofensivo y el hecho de que todos los jugadores del Chelsea no hayan marcado más de 10 goles de jugada abierta la temporada pasada explica la necesidad. Jorginho puede haber marcado 10 goles la temporada pasada, pero más de la mitad fueron de penalti y el Chelsea necesita más que eso, ya que el monte no puede aportar esa chispa como la de Fernández del Manchester united.


Atacantes muy creativos asustan en el mercado pero jugadores como James Maddison, Nicolo Berrela (inter) y Joshua Kimmich darán sabor al equipo y en consecuencia conducirán a un aumento de la puntuación de los goles para los blues. Sin faltar al respeto a los jugadores del centro del campo del Chelsea en la actualidad, son más bien jugadores que aguantan el balón en lugar de jugar los tiros por su cuenta.
Conseguir al menos uno de estos jugadores en esta posición hará que el equipo del Chelsea sea más feroz y más temible a la hora de jugar. Se convertirá en un equipo más formidable y probablemente podrá ganar todos los torneos en los que participe. Me encantaría conocer tu opinión sobre la pieza y tus sugerencias sobre los aspectos que crees que debe mejorar el Chelsea y los jugadores que más se ajustan a ellos.
ENGLISH
---
Despite winning the champions league in June, Chelsea has been dull during this transfer season despite the owner providing enough resources. Funds seem to be the last issue Chelsea are facing now rather than getting their targeted player has been the issue confronting them more. Generally, most teams have not finalized their transfer plan, but few teams have done solid business already.
Chelsea as a team has already identified the positions that need strengthen and I personally agree with their analysis. Chelsea has identified the forward, midfield and central back position as an area that needs quality, but more emphasis has been laid towards the first two positions mentioned. The last season track record seems to support that assertion too.
Chelsea has a good squad and of course a great team depth but a scoring striker has eluded them in years, and it was no different last season. Werner failed to impress, and Abraham also flattered as well. The only player who could have claimed the position was old and has been sold to Ac million for a 2-million-pound deal. Hence, the need to get a quality player for that position.

Chelsea has reported been tied to Halaand for quite some months now, but Dortmund fee seems to have thrown Chelsea off course and it's unlikely he will line out for Chelsea this season. Chelsea has had several bids rejected and Dortmund will not accept any less than their asking price of 50 million pounds.
Halaand is obviously the blues first choice has he ticks all that Chelsea needs in a striker now, coupled with the fact that he is still very young and already playing at the highest level of football. Other sensible replacements that fit Tuchel's Chelsea team are Mbappe and Greenwood but we both know that both players are unlikely to be sold.
Another position that needs a quick fix is the attacking midfield and all Chelsea players failing to score above 10 goals from open play last season explains the need. Jorginho might have scored 10 goals last season but more than half came because of a penalty and Chelsea needs more than that as the mount cannot bring that spark like that of Fernandez of Manchester united.

Very creative attackers are scares on the market but players such as James Maddison, Nicolo Berrela (inter) and Joshua Kimmich will spice the team up and in a result lead to an increase in goal score for the blues. With no disrespect to the players at Chelsea midfield now, they are more of an holding the ballplayers rather than playing the shots on their own.
Getting at least one of these players at this position will make the Chelsea team more fierce and scarier to play against. They will become more formidable and could likely win all tournaments they are in. Would love to hear your opinion on the piece and your suggestions on where you feel Chelsea needs to improve and the players more likely to fit the bills.