La Juventus de Turín acabó volviendo a donde fue feliz, a Massimiliano Allegri, el técnico que los hizo ser competitivos, pero ¿por qué Andrea Pirlo fracasó? ¿Y qué trae consigo la llegada de Allegri?
---
Turin Juventus ended up going back to where they were happy, Massimiliano Allegri, the coach who made them competitive, but why did Andrea Pirlo fail? And what does the arrival of Allegri bring?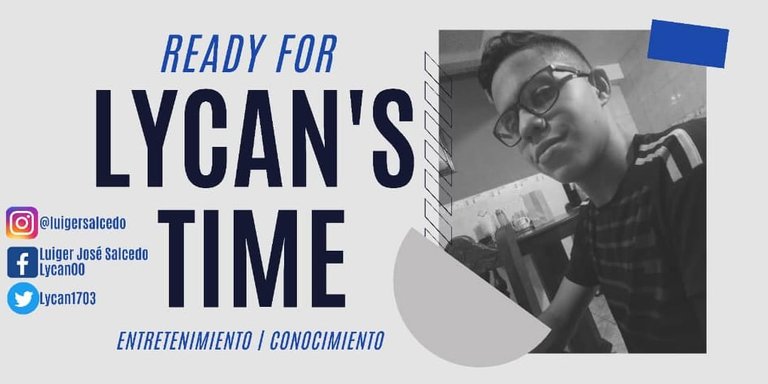 El fracaso de Andrea Pirlo y la vuelta de Allegri.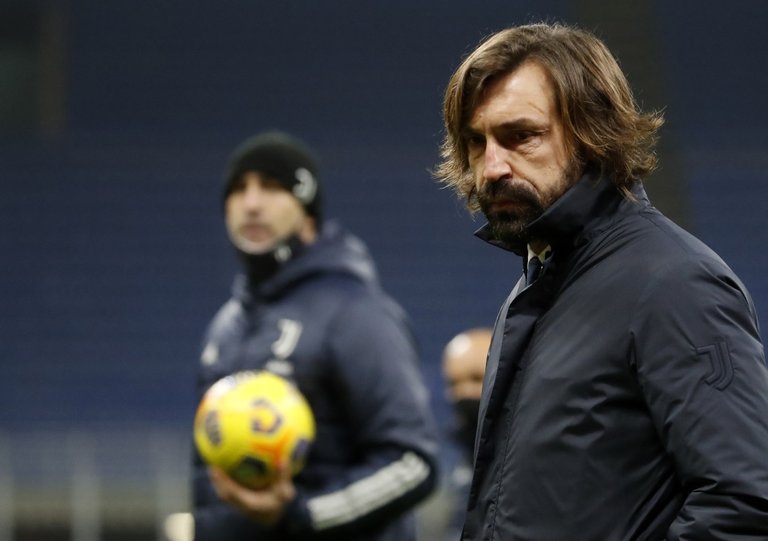 Fuente
La Juventus de Turín acabó clasificando a la Liga de Campeones en la última jornada gracias al descalabro del Napoli de Gattuso contra el Hellas Verona, una situación que al principio de la temporada asomaba imposible, Pirlo, un excelso mediocampistas campeón del mundo y uno de los mejores de su posición en la historia, además de un gran conocedor del fútbol italiano, tomaba al 9 veces seguidas campeón de Italia, los monarcas de la Serie A se habían presentado como omnipotencias totales temporada tras temporada, hasta que llegó el desoido de Allegri y la llegada de Sarri, fue aquí donde empezó la caída libre del equipo de Turín, pues el entrenador que venía de brillar con su fútbol conocido como "Sarri-ball" de toques rápidos y hacia adelante en Napoli y Chelsea, no logró implantar su juego en el ADN bianconero que venía de temporadas atrás con una filosofía de fútbol más parecida a la clásica Italia (Conte y Allegri son entrenadores influenciados por esta), es por eso que, cuando Sarri intentó cambiar de golpe la mentalidad de sus jugadores estos no le respondieron, dejando un equipo extremadamente ofensivo y muy descuidado atrás, que fue sorprendido por el Lyon en los octavos de final de la Liga de Campeones, lo cual fue uno de los motivos del despido de Sarri. Pirlo, quien estaba recién graduado y había obtenido hace poco su licencia de Entrenador Tipo A para dirigir a grandes clubes europeos, fue el elegido para tomar las riendas del equipo a solo 5 años de su salida como jugador (entrenado por el mismo Allegri), el galardonado ex-futbolista italiano, fue uno de los mejores de su promoción y en su proyecto final, proponía un juego ofensivo con el mediocampo como principal eje, desde donde se ejecutasen pases precisos y entre líneas para penetrar y hacer daño hasta a las defensas más acomodadas, además, esto entregaba un gran equilibrio al equipo, permitiendo a los mediocampistas ocupar mucho espacio corriendo poco, dosificando sus fuerzas, una filosofía que habría funcionado de excelente manera si la Juventus contara con 3 Andrea Pirlo entre sus filas, pues él, si era capaz de ejecutar su propio plan a la perfección, sin embargo, Pirlo no creyó tener a la Juventus con el peor centro del campo de los últimos 15 años, Pirlo, al no encontrar soluciones a estos problemas, comenzó a perder el rumbo del equipo y sus rotaciones demostraban su inexperiencia como técnico, su equipo no sorprendía y en cada partido salía a proponer algo tan predecible como aburrido, sus laterales no aportaban sorpresa y su centro del campo cuando se disponía a hacer un pase entre líneas (algo que pocas veces hacían) lo entregaban mal, lo que no permitía a la delantera ser nutrida de balones y los obligaba a retroceder para tener contacto con la pelota. Decisiones técnicas inesperadas, falta de claridad e ideas, variantes equivocadas y bajo nivel de futbolistas fueron los motivos de la salida de Pirlo que nunca pasó por un tema que no fuera sobre fútbol o al menos, sobre lo que mostraba su equipo en cancha. Muchos dicen que la eliminación ante el Porto, en Turín, supuso el punto y final de Pirlo, aunque logró ganar la Copa Italia ante un complicado Atalante (y había logrado obtener la Supercoppa).
---
Turin Juventus ended up qualifying for the Champions League on the last day thanks to the collapse of Gattuso's Napoli against Hellas Verona, a situation that at the beginning of the season loomed impossible, Pirlo, an excellent midfielder world champion and one of the best of his position in history, in addition to being a great connoisseur of Italian football, he took the Italian champion 9 times in a row, the monarchs of Serie A had presented themselves as total omnipotences season after season, until the ignorance of Allegri and the Sarri's arrival, it was here that the free fall of the Turin team began, as the coach who had come to shine with his football known as "Sarri-ball" with fast touches and forward in Napoli and Chelsea, did not manage to implement his game in the Bianconero DNA that came from seasons ago with a football philosophy more similar to classic Italy (Conte and Allegri are coaches influenced by it), that is why, when Sarri tried to suddenly change the mentality of his players, they did not respond, leaving an extremely offensive and very neglected team behind, which was surprised by Lyon in the knockout stages of the Champions League, which was one of the reasons for the dismissal of Sarri. Pirlo, who was recently graduated and had recently obtained his Type A Coach license to manage major European clubs, was chosen to take the reins of the team just 5 years after his departure as a player (coached by Allegri himself), The award-winning Italian ex-footballer was one of the best of his class and in his final project, he proposed an offensive game with the midfield as the main axis, from where precise passes were executed and between the lines to penetrate and hurt even the defenses more affluent, in addition, this gave a great balance to the team, allowing the midfielders to occupy a lot of space by running little, dosing their forces, a philosophy that would have worked excellently if Juventus had 3 Andrea Pirlo among its ranks, since he, if he was able to execute his own plan perfectly, however, Pirlo did not believe that Juventus had the worst midfield in the last 15 years, Pirlo, not finding solutions to these problems, began to lose the course of the team and his rotations showed his inexperience as a coach, his team did not surprise and in each game he came out to propose something as predictable as boring, his sides did not bring surprise and his midfield when he was about to make a pass between the lines (something few Sometimes they did) they delivered badly, which did not allow the forward to be nourished with balls and forced them to go back to have contact with the ball. Unexpected technical decisions, lack of clarity and ideas, wrong variants and a low level of footballers were the reasons for Pirlo's departure, who never went through a subject that was not about football or at least about what his team showed on the field. Many say that the elimination against Porto, in Turin, was the end of Pirlo, although they achieved the Italian Cup before a difficult Atalante (and had managed to obtain the Supercoppa).
El cáncer de la Juventus de Andrea Pirlo. - Andrea Pirlo's Juventus cancer.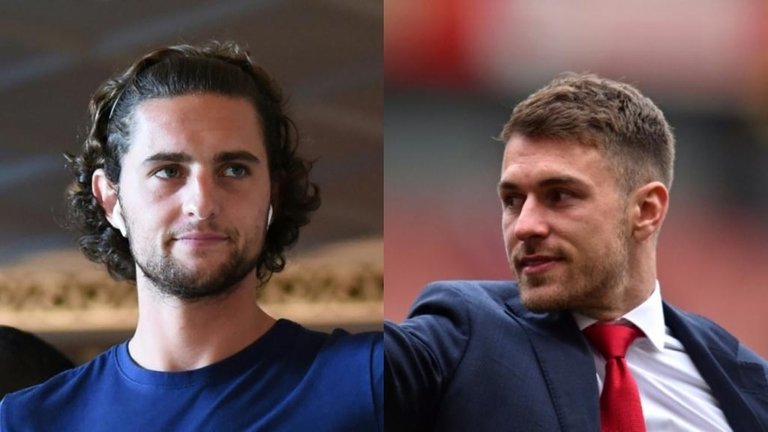 Fuente
Todos sabemos la categoría que tiene este señor en sus pies, en sus tiempos en el AC Milan, era uno de los centrocampistas más codiciados por toda Europa, debidona su increíble talento, a pesar de ser de los más lentos del mundo, la velocidad de sus pensamientos le hizo ser merecedor del apodo de "arquitecto", pues construía el juego de un equipo plagado de estrellas como ningún otro, además, a la hora de defender, las barridas y los quites excelsos en cuanto a limpieza que ofrecía, generaba una solidez defensiva que lo llevó a ser campeón muchas veces, como eje de la Italia campeona mundial del 2006 o del AC Milan ganador de la Liga de Campeones en 2007, no obstante, pocos mediocampistas deas características de Pirlo podemos encontrar hoy en día, en un fútbol donde el físico es fundamental y donde los jugadores ágiles de pensamiento, como Iniesta, Xavi o Pirlo son cada vez menos necesarios, Andrea creyó que podría hacer a sus jugadores desplegar este brillante juego que tenía en mente, propuso ser más ofensivo y sofocante y de esta manera, la Juventus sería temida en Europa, la jugada no le funcionó, Aaron Ramsey y Adrien Rabiot, quienes eran los flamantes fichajes de la Juventus (llegaron como agentes libres), no acabaron de explotar nunca, Ramsey no mostró esa técnica, último pase y clase que lo llevo junto a Ozil a ser una de las duplas más temidas de la Premier League con Arsenal, mientras que Rabiot, quien había llegado tras su gran percance en París, no fue blanco de críticas en la era Sarri y fue excusado por estar pasando un supuesto "tiempo de adaptación", una tontería, ya que, al siguiente año, con Pirlo priorizando su salida limpia,tampoco demostró demasiado y entregaba un partido bueno cada 12 jornadas, luego, Rodrigo Betancur, quien llegó como una joven promesa y de quien se esperaba fuera uno de los mejores centros del campo del mundo, nada de eso ocurrió, Betancur fue quizá más regular que Rabiot y Ramsey, pero a esta clase de equipos de élite no le sirven jugadores regulares, muchas veces se vio lento en los retornos, impreciso en los pases y cometió graves errores de concentración (un error suyo provocó el primer gol del Porto en el partido de ida), también está Arthur Melo, el gran talento brasileño que llegó por Pjanic, quien partió al FC Barcelona (de temporada desastrosa el bosnio), Arthur fue de más a menos y la expectativa por su llegada al final no se cumplió, Pirlo lo envío al banquillo la mayoría de sus encuentros y cuando se suponía que entraba como ese que podía revolucionar al equipo haciéndose dueño de los ritmos del partido, lo único que hacía era jugar hacia atrás para priorizar la posesión (¿influencias del ADN Culé?), la única ficha salvable era McKennie, pero Pirlo no acabó de darle la titularidad y a pesar de ver como su equipo sufría sin el aporte del americano, el italiano no cambió de parecer. A estos problemas Andrea jamás le encontró variantes o soluciones y aspiró a que sus delanteros resolvieran ellos mismos (cosa que muchas veces hicieron) lo que no podían resolver los que se supone que les distribuían balones, la defensa también se vio gravemente afectada por su mediocre mediocampo, cuando el balón cambiaba de posesión, casi siempre quedaban en inferioridad y Bonucci, Demiral, de Light o Chiellini (alternaban entre ellos) tenían que retroceder de espaldas al arco, con distancias muy grandes entre el meta polaco y ellos, lo que generaba un gran problema frente a jugadores desequilibrantes como Tecatito Corona o Theo Hernández, los centrales a excepción de Demiral (que tampoco es que fuera un desasatre) mostraron un nivel decente y muchas veces la solidez defensiva de sus hombres, permitió a Pirlo cerrar partidos.
En cuanto a sus laterales, Juan Cuadrado y Danilo fueron de lo más rescatable en la temporada, Danilo jugó en todas las posiciones de la defensa siendo el comodín de Pirlo, mientras que Cuadrado, era el motor de salida del equipo siendo además fundamental en ataque (el ataque por la banda de Alex Sandro era prácticamente nulo, pues este no ayudaba en nada a Cristiano Ronaldo). La delantera hizo demasiado con lo que le dieron, aunque no por eso excusaremos el pobre nivel mostrado por Dybala, Bernardeschi y Kulusevski, no driblaban a nadie, ni entregaban un centro decente, mostraban destellos que nos hacían recordar que estos muchachos son de las promesas más grandes de la Serie A (Paulo ya está cercano a cumplir 28 años) pero no fueron para nada regulares, entonces fue responsabilidad de Cristiano Ronaldo y de Federico Chiesa remar contra todas las dificultades que sus compañeros y que el sistema de juego de Pirlo les daban, sin Chiesa y Ronaldo probablemente la Juventus no estaría en Liga de Campeones.
---
We all know the category that this man has on his feet, in his days at AC Milan, he was one of the most coveted midfielders throughout Europe, due to his incredible talent, despite being one of the slowest in the world, the speed of his thoughts earned him the nickname of "architect", as he built the game of a team full of stars like no other, in addition, when defending, the sweeps and removals exalted in terms of cleaning that he offered, generated a defensive solidity that led him to be champion many times, as the axis of the 2006 world champion Italy or the AC Milan winner of the Champions League in 2007, however, few midfielders of Pirlo's characteristics can be found today, in a football where physicality is essential and where agile players of thought, such as Iniesta, Xavi or Pirlo are less and less necessary, Andrea believed that he could make his players deploy this brilliant game that he had in mind , He proposed to be more offensive and suffocating and in this way, Juventus would be feared in Europe, the play did not work for him, Aaron Ramsey and Adrien Rabiot, who were the brand-new signings of Juventus (they arrived as free agents), did not finish exploding Ramsey never showed that technique, last pass and class that led him together with Ozil to be one of the most feared pairs in the Premier League with Arsenal, while Rabiot, who had arrived after his great mishap in Paris, was not targeted of criticism in the Sarri era and was excused for being going through a supposed "time of adaptation", a nonsense, since, the following year, with Pirlo prioritizing his clean start, he did not show too much either and delivered a good game every 12 days, then , Rodrigo Betancur, who arrived as a promising young man and who was expected to be one of the best centers in the field in the world, none of that happened, Betancur was perhaps more regular than Rabiot and Ramsey, but this class of elite teams was not him serve regular players, was often slow on returns, imprecise on passing and He made serious mistakes in concentration (one of his mistakes caused Porto's first goal in the first leg), there is also Arthur Melo, the great Brazilian talent who arrived for Pjanic, who left for FC Barcelona (the Bosnian season disastrous), Arthur It went from more to less and the expectation for his arrival at the end was not fulfilled, Pirlo sent him to the bench most of his meetings and when he was supposed to enter like that he could revolutionize the team by becoming owner of the rhythms of the game, the only thing What he did was play backwards to prioritize possession (Culé DNA influences?), the only salvageable chip was McKennie, but Pirlo did not finish giving him ownership and despite seeing how his team suffered without the contribution of the American, the Italian he did not change his mind. Andrea never found variants or solutions to these problems and aspired for her forwards to solve themselves (which they many times did) what those who were supposed to distribute balls could not solve, the defense was also seriously affected by their mediocre midfield, when the ball changed possession, they were almost always at a disadvantage and Bonucci, Demiral, de Light or Chiellini (alternated between them) had to go back with their backs to the goal, with very great distances between the Polish goal and them, which generated A big problem against unbalancing players like Tecatito Corona or Theo Hernández, the centrals except for Demiral (which is not a disaster either) showed a decent level and many times the defensive solidity of his men, allowed Pirlo to close games.
As for their wings, Juan Cuadrado and Danilo were the most redeemable in the season, Danilo played in all positions of the defense being Pirlo's wild card, while Cuadrado was the starting engine of the team being also fundamental in attack (The attack by Alex Sandro's band was practically nil, as it did not help Cristiano Ronaldo at all). The forward did too much with what they were given, although that is not why we will not excuse the poor level shown by Dybala, Bernardeschi and Kulusevski, they did not dribble anyone, nor did they deliver a decent center, they showed flashes that made us remember that these boys are of the promises greatest of Serie A (Paulo is close to turning 28 years old) but they were not at all regular, so it was the responsibility of Cristiano Ronaldo and Federico Chiesa to row against all the difficulties that their teammates and Pirlo's game system faced them. they gave, without Chiesa and Ronaldo Juventus probably would not be in the Champions League.
El regreso de Max. - The return of max.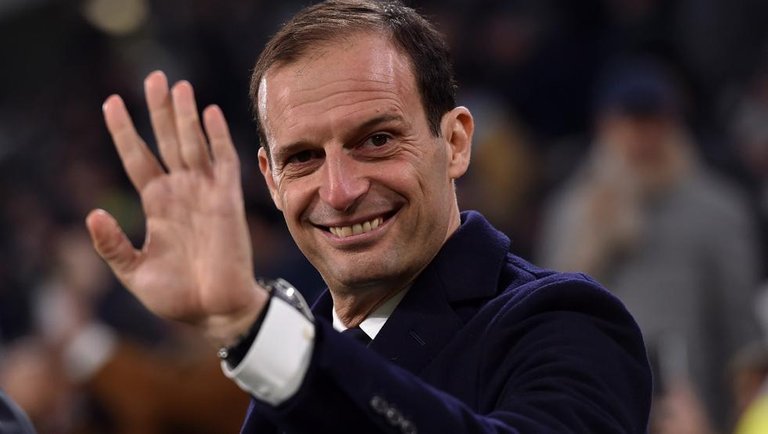 Fuente
Allegri hizo a la Juventus ser temida en Europa, tomó al equipo que dejó Conte y sin modificar bruscamente su estilo de juego (jugó con línea de 3) los metió a la final de la Liga de Campeones, mismo mérito que repetiría dos temporadas después con el mismo cuadro defensivo (Buffon, Barzagli, Chiellini y Bonucci), conquistó todas las ligas que disputó desde 2014 hasta 2019 (5 en total), ganó 4 copas de Italia, 2 supercopas de Italia y fue galardonado en tres ocasiones mejor entrenador de la Serie A, y es que, las veces que se quedó a las puertas de la gloria continental además de sus diferencias con Paratici (Allegri quería renovar la plantilla y el director deportivo no se lo permitió, fueron los únicos motivos que impulsaron a su salida de la Juventus, fue tentado por clubes como Inter y Real Madrid, pero finalmente, tras la salida de Paratici y la llamada de Agnelli, decidió volver al club en el que tanto se le quiere, Allegri logró ganar 191 de sus 271 encuentros con la Juventus y solo fue derrotado 37 veces en 5 temporadas, un 75% de efectividad.
Allegri es un influenciado por la defensa clásica italiana, defender era su prioridad y el centro del campo era clave en esto, aportando hombres a la defensa constantemente y generando superioridad, futbolistas como Claudio Marchisio, Andrea Pirlo, Arturo Vidal y Paul Pogba, reconocidos por ser de mucho sacrificio, eran claves en este esquema, con ellos logra meterse en la final de la Champions League y quedarse a las puertas de un histórico triplete (dominador total de Italia durante estos años), Pogba, Pirlo y Vidal salieron del equipo y con esto vino un recambio en ese centro del campo. Sus laterales, Asamoah y Lichsteiner, claves en el ataque, poseían un ida y vuelta único que volvió a la Juventus la mejor defensa del mundo, tras sus salidas, llegaron futbolistas como Cuadrado, Cancelo, Danilo y Alex Sandro, además de centrocampistas top como Blaise Matuidi, Emre Can, Sami Khedira y Miralem Pjanic (con este centro del campo, repitió final de Liga de Campeones), la Vecchia Signora no aflojó en Serie A y continuaron siendo la mejor defensa del mundo un par de años más, rompiendo récords de imbatibilidad en la temporada 2016/2017 (Buffon fue considerado para el balón de oro en la terna con Cristiano Ronaldo y Lionel Messi), "Max" lo intentó una y otra vez y su experiencia lo llevó a gestar grandes hazañas como la remontada ante Atlético de Madrid, en la que demostró su amplio abanico de variables, garra y valentía al lanzar a dos carrileros muy alto em el campo (sorprendiendo con Leonardo Spinazzola quien jugó un partido de locura), sus delanteros siempre han rendido, bien sea el ataque conformado por Carlos Tévez, Álvaro Morata, Bernardeschi, Dybala, Manduzkick, Higuaín o Ronaldo, Allegri prioriza la defensa y mediante ella, ataca, sin dudas volverá renovado y según las acciones de Agnelli, Allegri tendrá más poder que nunca en cuanto a gestión del equipo, dicen que las segundas partes no son buenas, pero al menos para mi, pinta bien la cosa para el conjunto de Turín.
---
Allegri made Juventus be feared in Europe, he took the team that Conte left and without abruptly modifying his style of play (he played with a line of 3) he got them to the final of the Champions League, the same merit that he would repeat two seasons later with the same defensive team (Buffon, Barzagli, Chiellini and Bonucci), conquered all the leagues that they played from 2014 to 2019 (5 in total), won 4 Italian Cups, 2 Italian Super Cups and was awarded three times as best coach of the Serie A, and the fact is that, the times he stayed at the gates of continental glory in addition to his differences with Paratici (Allegri wanted to renew the squad and the sports director did not allow it, were the only reasons that led to his departure Juventus, was tempted by clubs such as Inter and Real Madrid, but finally, after the departure of Paratici and the call of Agnelli, he decided to return to the club where he is loved so much, Allegri managed to win 191 of his 271 meetings with Juventus and yes He was defeated 37 times in 5 seasons, 75% effective.
Allegri is influenced by the classic Italian defense, defending was his priority and the midfield was key in this, constantly contributing men to the defense and generating superiority, footballers such as Claudio Marchisio, Andrea Pirlo, Arturo Vidal and Paul Pogba, recognized for being of a lot of sacrifice, they were key in this scheme, with them he manages to get into the final of the Champions League and stay at the gates of a historic triplet (total dominator of Italy during these years), Pogba, Pirlo and Vidal left the team and with this came a replacement in that midfield. Its full-backs, Asamoah and Lichsteiner, key in the attack, had a unique round trip that made Juventus the best defense in the world, after their departures, footballers such as Cuadrado, Cancelo, Danilo and Alex Sandro arrived, as well as top midfielders such as Blaise Matuidi, Emre Can, Sami Khedira and Miralem Pjanic (with this midfield, he repeated the Champions League final), Vecchia Signora did not let up in Serie A and they continued to be the best defense in the world for a couple more years, breaking records unbeaten in the 2016/2017 season (Buffon was considered for the golden ball in the shortlist with Cristiano Ronaldo and Lionel Messi), "Max" tried again and again and his experience led him to achieve great feats such as the comeback against Atlético de Madrid, in which he showed his wide range of variables, grit and courage by throwing two lanes very high on the field (surprising with Leonardo Spinazzola who played a crazy game), his forwards have always surrendered, b Whatever the attack made up of Carlos Tévez, Álvaro Morata, Bernardeschi, Dybala, Manduzkick, Higuaín or Ronaldo, Allegri prioritizes defense and through it, attacks, without a doubt it will return renewed and according to Agnelli's actions, Allegri will have more power than ever in As for team management, they say that the second parts are not good, but at least for me, things look good for the whole of Turin.