<div class = "text-justify"
Hola como están queridos amigos de Hive.
Nuevamente pasamos por Fulldeportes, comunidad que apoya el bienestar, para seguir compartiendo nuestra actividad. Hoy es un día maravilloso, día de evaluación donde gracias a Dios los participantes maytia controlaron un poco más sus niveles de grasa colporal, gracias a la disciplina y perseverancia en los entrenamientos. Les dejo aquí #fotos de los entrenamientos que hoy están dedicados a fortalecer la resistencia y la musculatura, con una súper serie de burpees y Gluteos espero que les guste.
Hello dear friends of Hive.
Once again we come to Fulldeportes, a community that supports wellness, to continue sharing our activity. Today is a wonderful day, day of evaluation where thank God the participants maytia controlled a little more their levels of colporal fat, thanks to the discipline and perseverance in training. I leave you here #photos of the workouts that today are dedicated to strengthen the resistance and musculature, with a super series of burpees and Gluteos I hope you like it.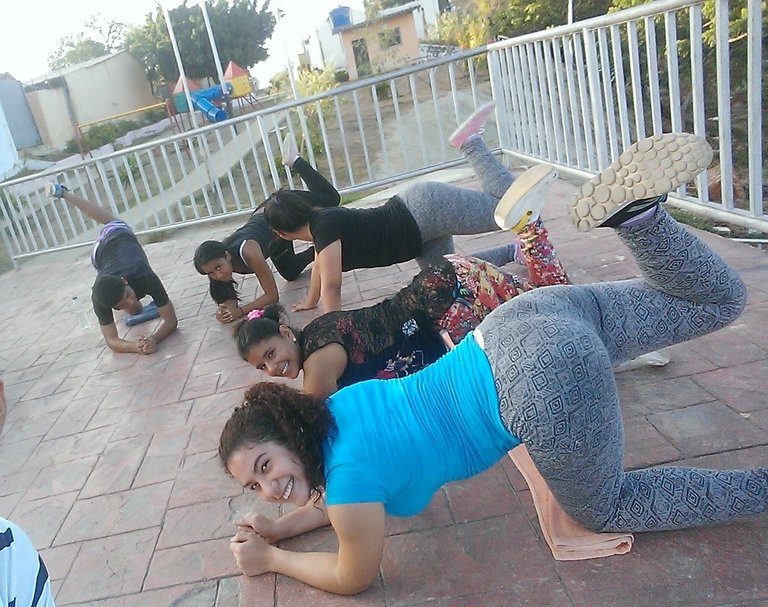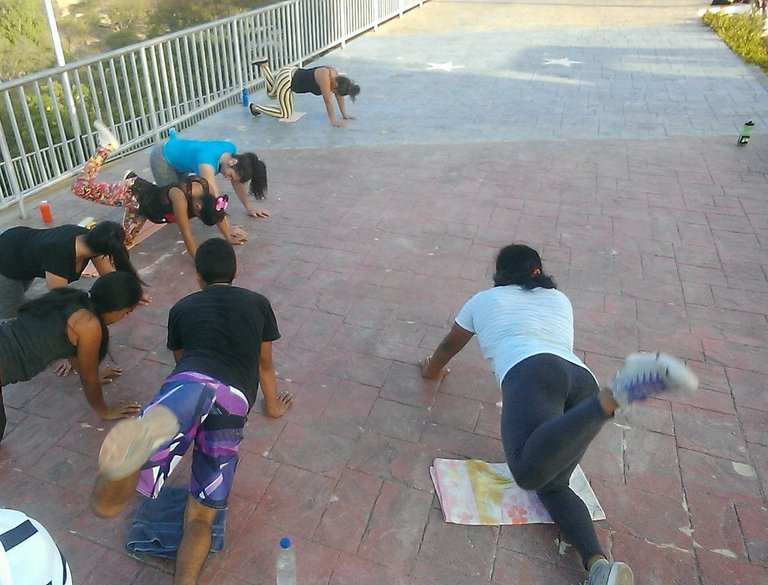 Consejo de Bienestar:
Nuestra formula es Partir de la premisa de que el bienestar es 70% alimentación - 20% entrenamiento físico - 10% descanso adecuado, este programa busca lograr el equilibrio de una vida activa y saludable, a través del establecimiento de hábitos alimenticios y entrenamiento físico
Una nutrición equilibrada, en cuanto a los principales nutrientes, implica los siguientes principios:
Consuma proteínas en una cantidad adecuada a su masa corporal magra.
Consuma grasas saludables en el equilibrio adecuado para su masa.
Cuerpo magro, teniendo en cuenta las calorías ocultas en la grasa
Wellness Council:
Based on the premise that well-being is 70% food - 20% physical training - 10% adequate rest, this program seeks to achieve the balance of an active and healthy life, through the establishment of eating habits and physical training.
A balanced nutrition, in terms of the main nutrients, implies the following principles:

Eat protein in an amount appropriate to your lean body mass.
Eat healthy fats in the right balance for your mass.
Lean body, taking into account the calories hidden in fat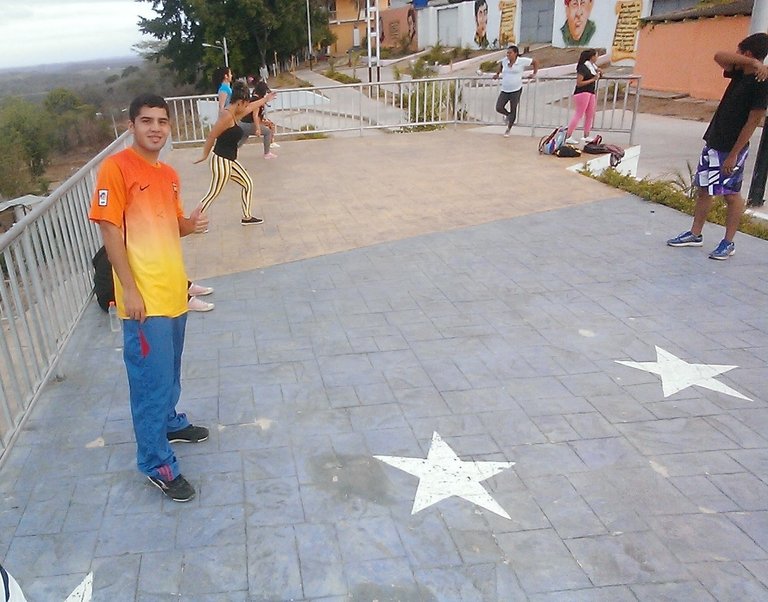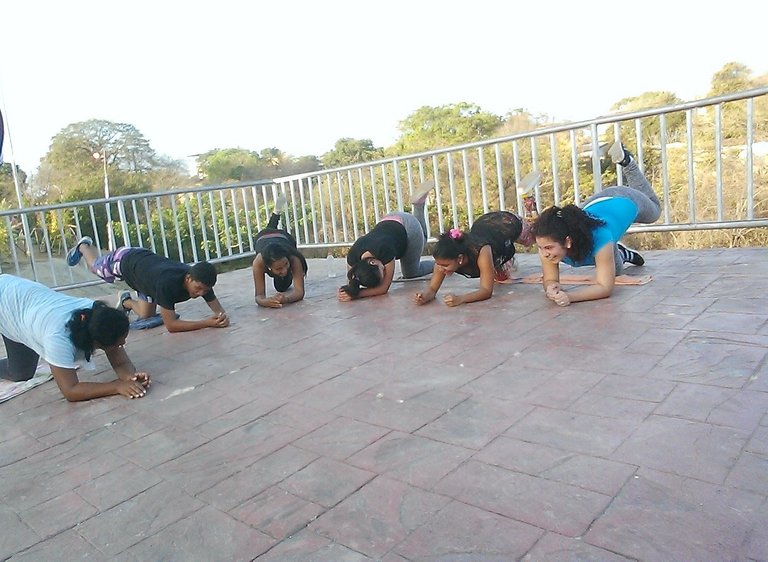 # LOS ACONDICIONAMIENTO DEL DIA:
Lo primero que realizamos un buenCalentamiento para evitar leciones.
Sincronizamos nuestro Cronometro y Comenzamos con :
CARRERA 20 SEG
CARRERA 20 SEG
CARRERA 20 SEG
CARRERA 20 SEG
CARRERA 20 SEG
# THE CONDITIONS OF THE DAY:
The first thing we do is a good Warm-up to avoid lessons.
We synchronize our Chronometer and start with *: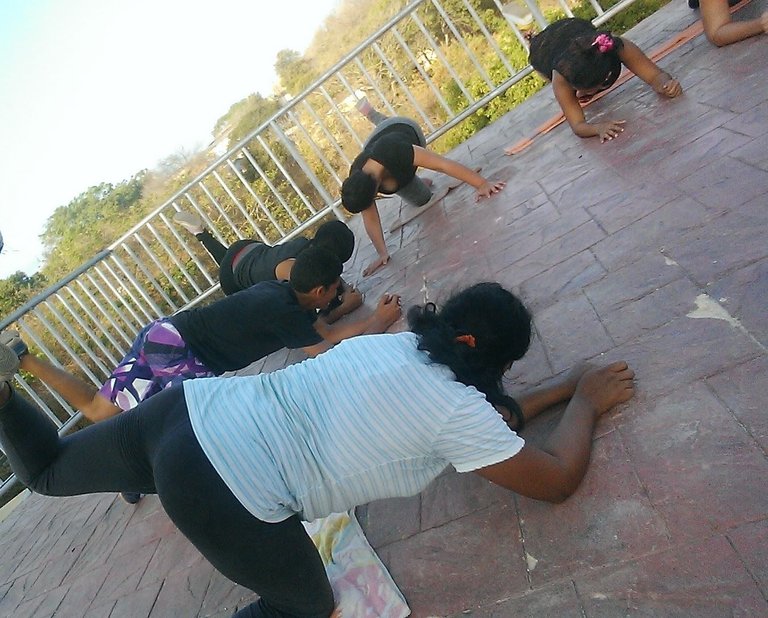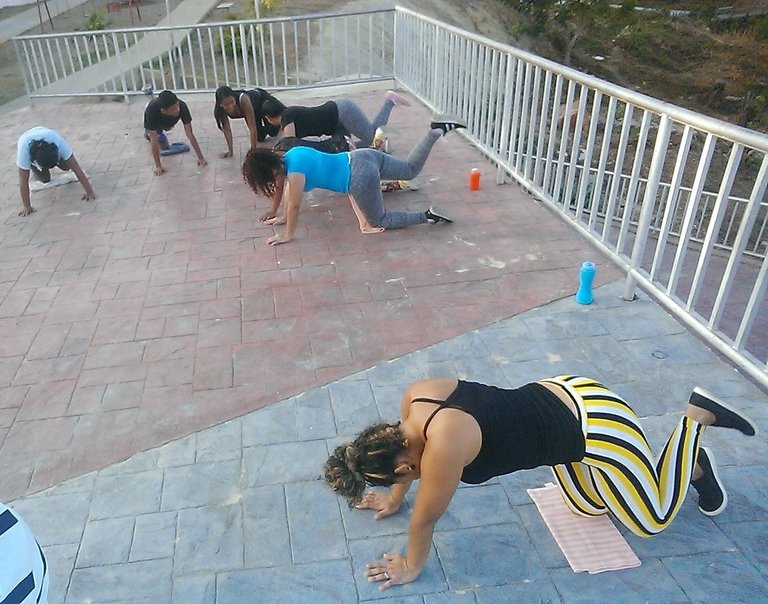 Finalizamos con una -Super serie de gluteo
We finish with a Super glute series