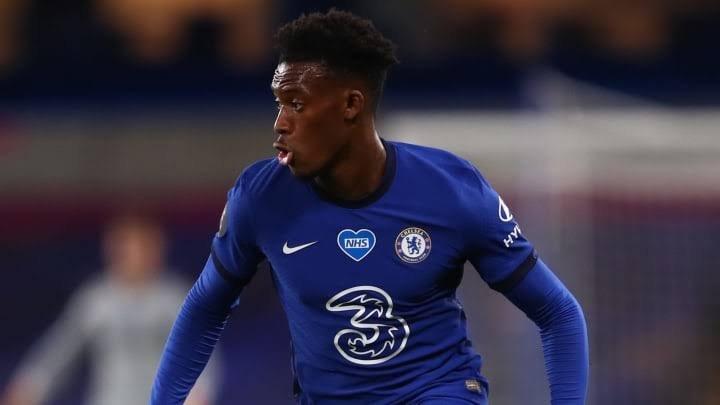 Image source
According to reports, Callum Hudson-Odoi will be sent out on loan to gain more playing time and experience.
Since the signing of Hakim Ziyech, Kai Havertz and Timo Werner, its not so certain that Callum Hudson-Odoi will have a place in the Chelsea squad. He has been finding it difficult to get back to his form since returning from injury last season and he has never appeared in many matches for Chelsea.
Chelsea boss is planning on sending him out on loan so that he can come back to his form back then when Bayern Munich was still interested in him, he was one of the best young player before he was injured and many team was interested in him but chelsea saw the potential he has thats why he was retained and all transfer was rejected.
He was given a 5 years deal and he still have four years deal left in his contract and its never a bad idea if he was to be loaned out because he will hardly make his place in the team because of the combination of players Lampard currently has on groung.
He appeared in 33 matches in all competitions but most of the matches was from the bench and that was when there was no player because of the ban, but when there is much midfielder in the team he will hardly have a playing time. He is a good player with good scoring ability and his dribbling skills is impressive.