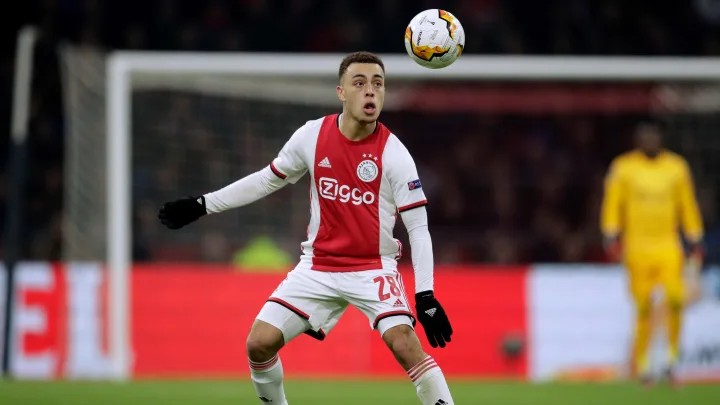 Just 19 years old, but already coveted among the biggest clubs in Europe. Sergino Dest can choose between FC Barcelona and Bayern Munich if he wants to leave Ajax Amsterdam. A huge development for the defender, who has only played a single season in the Dutch league.
Last season, He featured in just 20 games for the Eredivisie side before the tournament was canceled due to COVID-19. However, it has been clear that he is a player with huge potential, and Bayern Munich's Hansi Flick is very enthusiastic about Dest.
Bayern Munich are working to bring Dest to the club, but they will only bid €50 million. That could be a hurdle, as Ajax want between €110 and €150 million, according to German Bild.
FC Barcelona also go after Sergino Dest. Ronald Koeman has a great knowledge of Dest and believes he would fit in perfectly with FC Barcelona. According to Mundo Deportivo, the Spanish club will only loan Dest with the possibility of a future purchase.
A problem for both FC Barcelona and Bayern Munich is that they will both have to sell some players before they can pick up any new ones. Thus, Sergino Dest can stay a little longer in Ajax and gain a little more experience before the big shift comes. It also benefits Ajax, as they both benefit from Dest's qualities, but also that the price of the defender can increase tremendously next year.