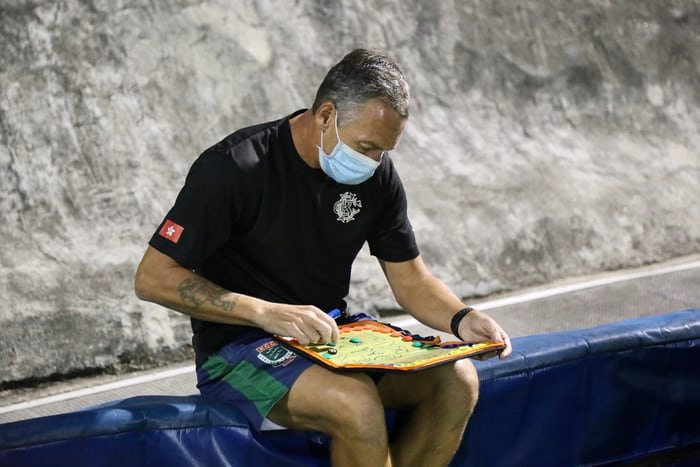 source
Arsenal lost again and this time, they lost to a struggling wolves side. The defeat was a result of a substandard performance from the gunner's players but Arteta was the one to be blamed. For quite some time now, the performance of the arsenal side has been on a downward movement despite calls for the head coach to make changes to its side.
Arsenal started so well at the beginning of the season but key tactical decisions by the head coach seem not to be working at the moment. Yet is adamant about making necessary changes to its side. Highlighted below are three tactics failing Arteta;
Using Aubameyang as a winger instead of a central forward. The continual use of the best striker in arsenal ranks for years now have started backfiring. Since Aubameyang debut in Arsenal's colors, no other players have outscored him. Yet, the coach's refusal in playing him in his favorable position has seen him not being able to be his best self for a while.
The continual use of lacazette who is out of form in the central role. Arteta favored formation is 4-3-3 and that could only accommodate one striker in the central forward position. Arteta also loves his striker holding the ball and feeding it to other players, that's why he favors Laca over Auba. The move hasn't been working out for a while now and the coach continues using the out of form striker in the central role. That has resulted in a lack of goals for the gunner sides.
Over-reliance on a tired and worn out soldier in the person of Willian. Willian remains one key Arsenal place in a league that is very demanding. The decision of Arteta to buy him from Chelsea seems like a bad one because he was well above 33 years of age. Since his first game for arsenal where he delivered an incredible performance by providing three assists in just a match, the performances that followed have been below par.
On a final note, arsenal lack midfielders who could pop up to 10 goals in a season, and that resulted in more workload on the strikers. In situations where the strikers might be unable to come up with goods, they should be helped by the middlemen. That's a fairytale for this gunner's side as all their midfielders are more concerned with holding the ball and passing to the next man.