Celebrated Christmas in a grand get together cricket event for completion of 40 years of our cricket club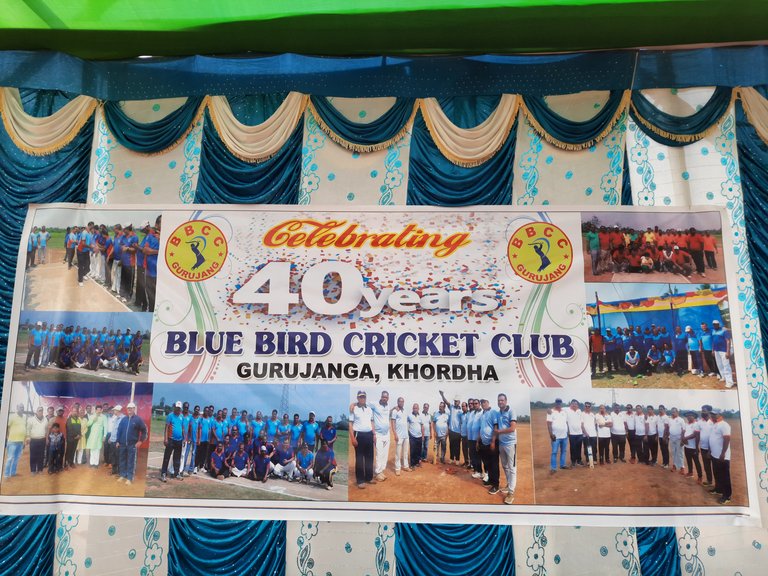 This year our cricket club completed 40 years - a village level cricket club which started by our seniors 40 years back and we joined around 19 years back ( 1991 as far as I remember). To celebrate this event, a lot of preparation started long back. Most of the members are now residing in other places ( different cities on job, some even are staying abroad). And even some senior members have taken retirement from jobs. So 3-4 preparatory meetings were done and 25th December was fixed to be suitable because of people's availability. To make this event grand, some jerseys were also designed (bearing our logo, you can see) and people's participation was confirmed along with their size of jersey. Kudos to our members who undertook all these pain and made it possible.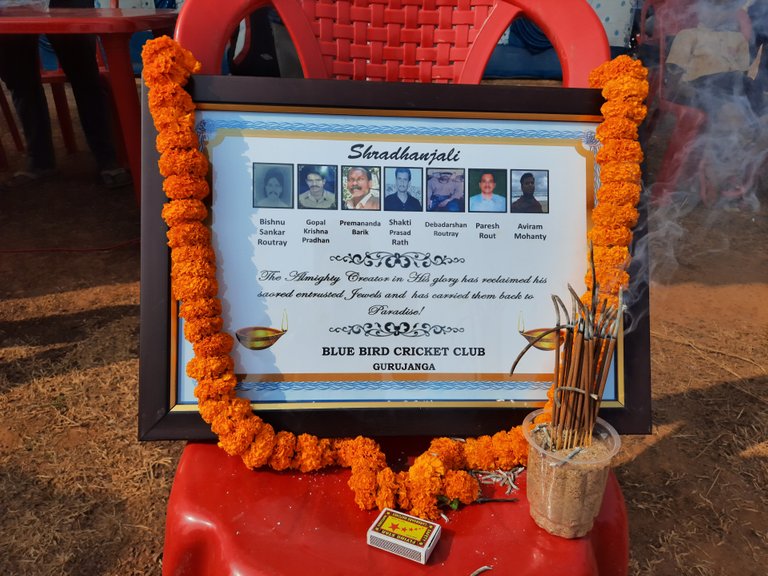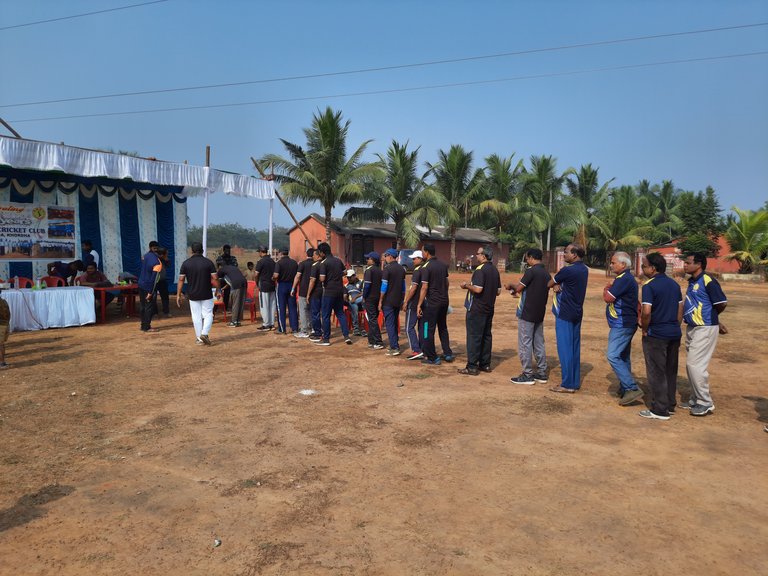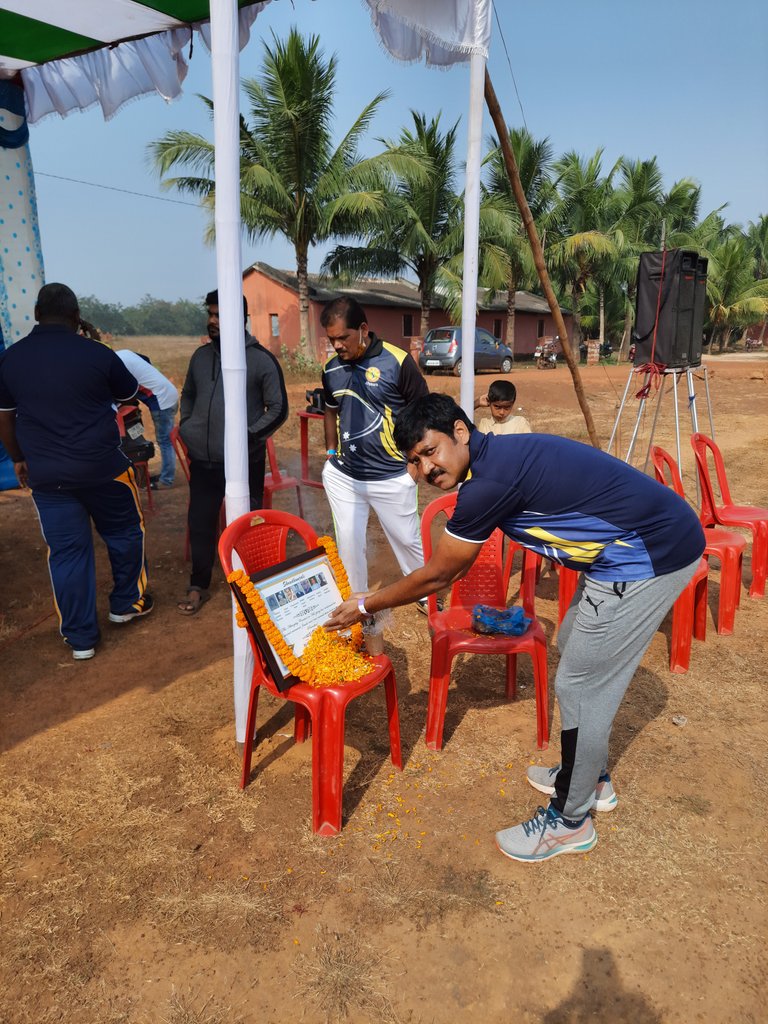 Some of our senior founder members are no more with us. Some departed very recently. So homage was paid to all of them to start the event. All the members paid homage one by one and also a 2 minute silence prayer was done. And then the battle to win the trophy began.
I remember, when we joined the team, we had to go through a lot of hard work, over few months, to get the place in 14 member squad. Any new member would first do fielding in the third man 😀 and show his capability. He would be given chance only at the tail end in practice matches. And every day, we had to run 3-4 rounds in the field and do catch practices etc, before starting those practice matches. Strict discipline was in place by Senior member and then Captain Satyasankar Routray. He would even scold us for any mistake and we just kept mum and tried to improve ourselves. Cricket taught us discipline, obey and respect the Seniors without any question. I could see the same spirit yesterday as well. We barely see that in today's generation.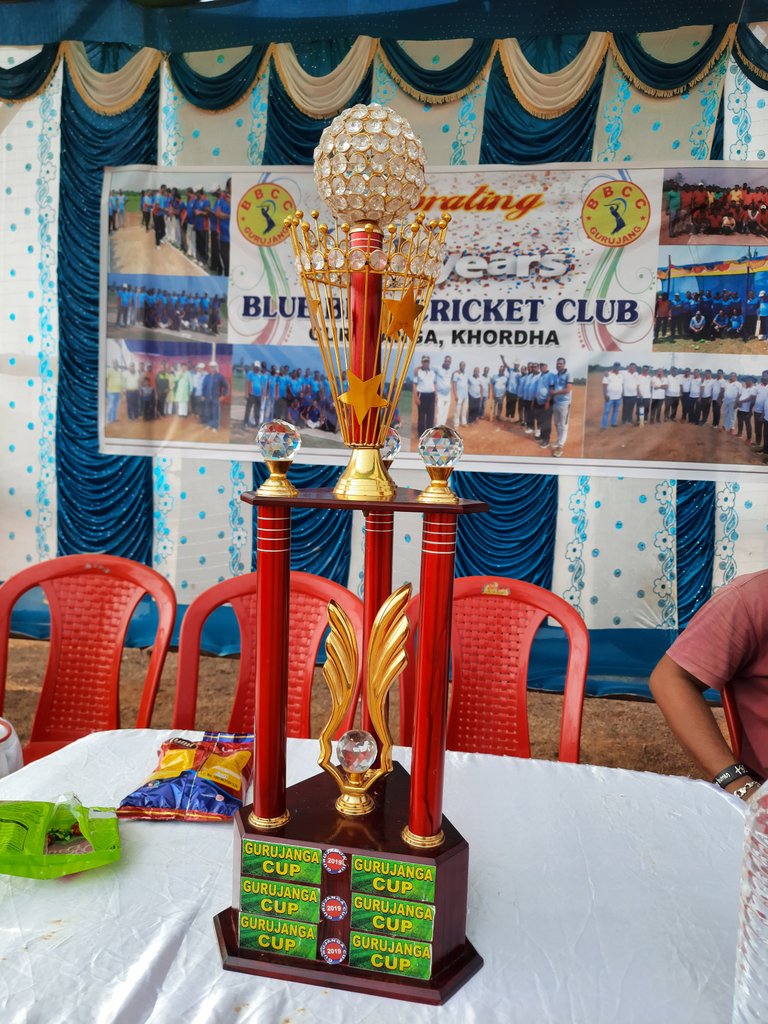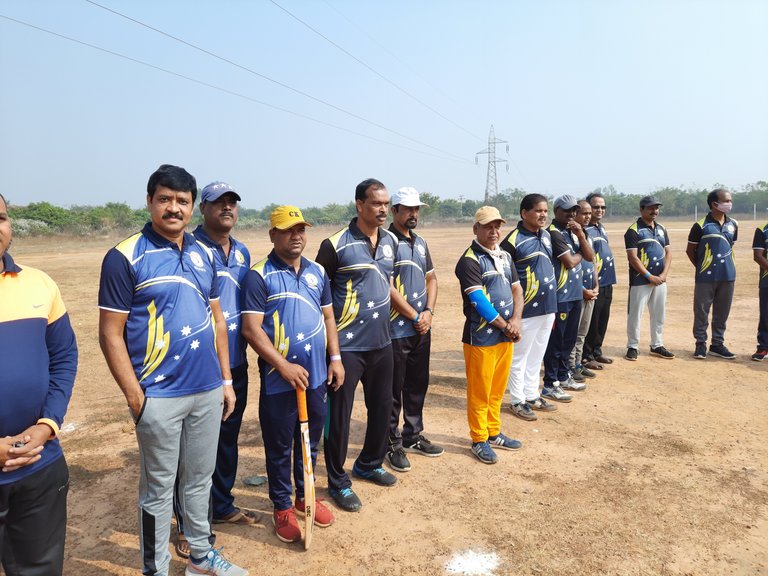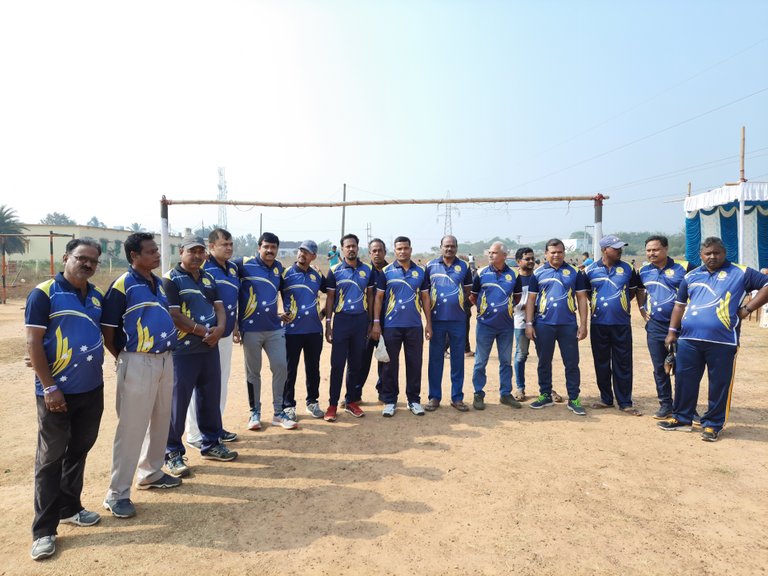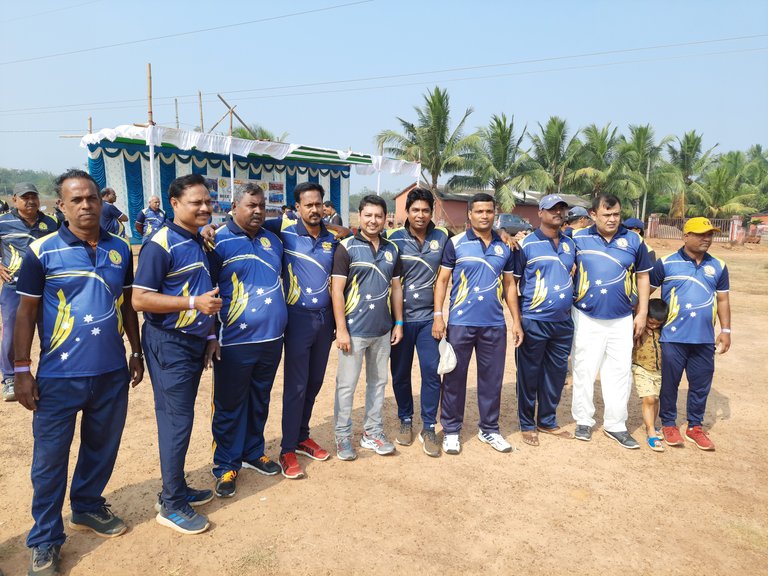 Two teams were formed and each team had more than 15 people on their side. To give opportunity to everyone, it was decided to allow any number of batsman in the 25 over limited matches. However, the fielding restrictions were as usual allowing only 11 people in the field. Some senior most members were very enthusiastic to field and bowl, but they took rest after spending some time. My team won the toss and decided to field first. Our opponent team scored 203 in 25 overs and though we lost some quick wickets , we were able to make the score and win the tournament. Overall, it was a great fun to be part of this mega event. Some would try to field a ball, but then they would miss - same with catches - super fun filled. A renowned vendor was given the task of providing the delicious Special Dahibara Aludum - it just finished within no time 🤓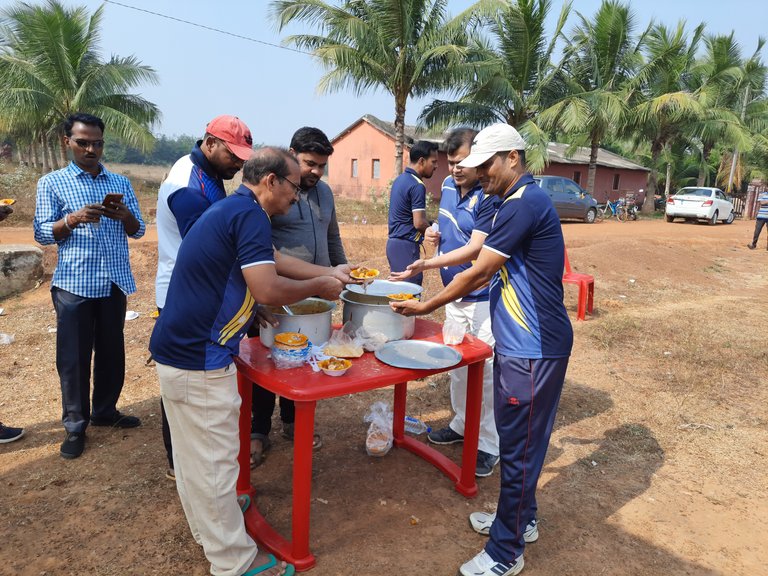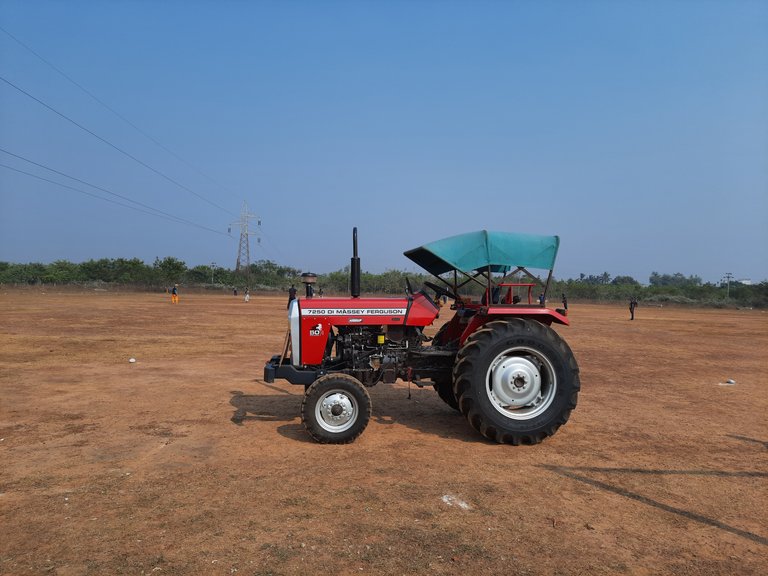 One of our very senior member brought a brand new tractor to the field and someone else put a board on it declaring it to be given to the man of match 😀 But many took opportunity to do a tractor selfi.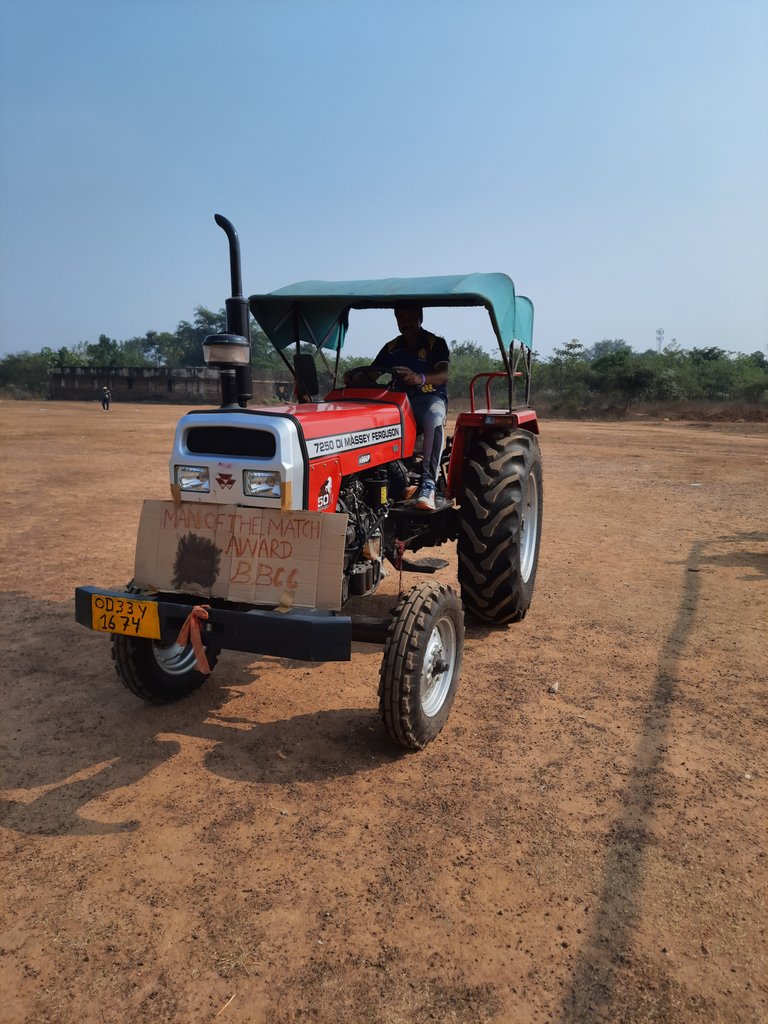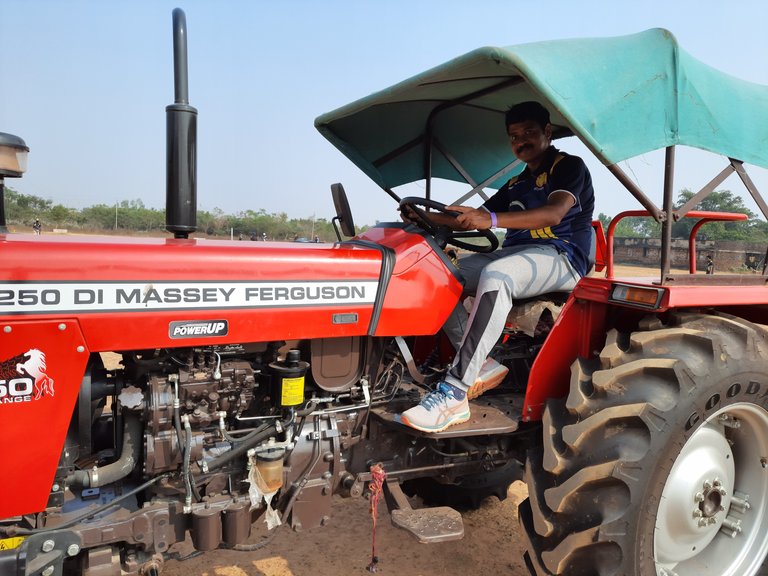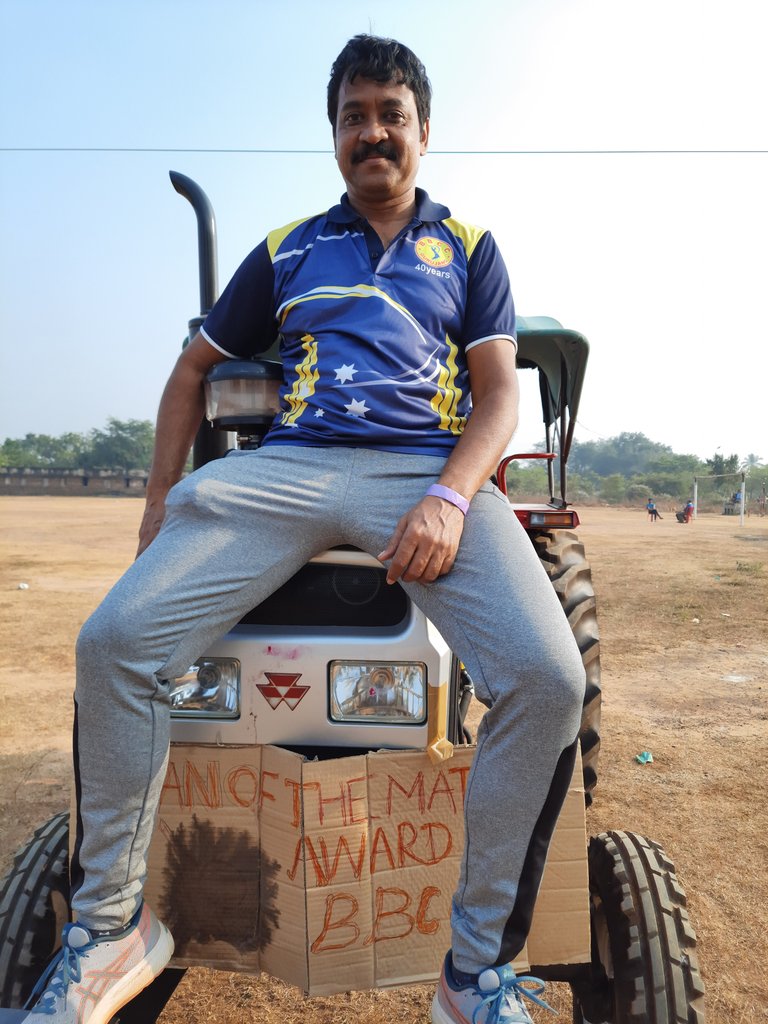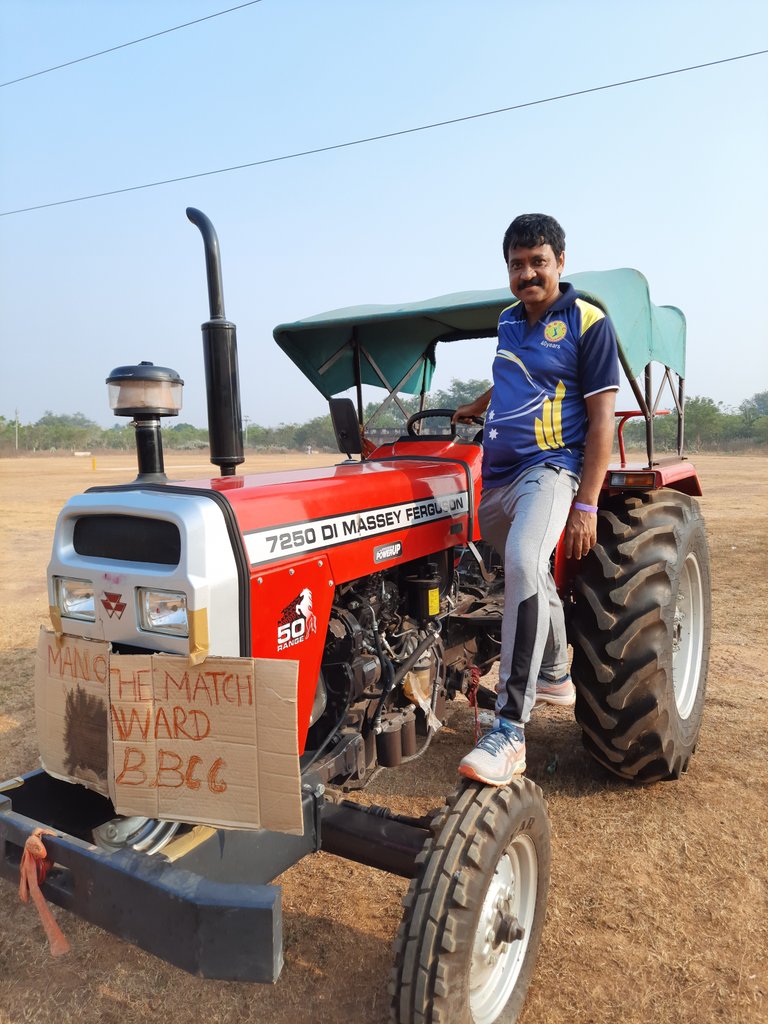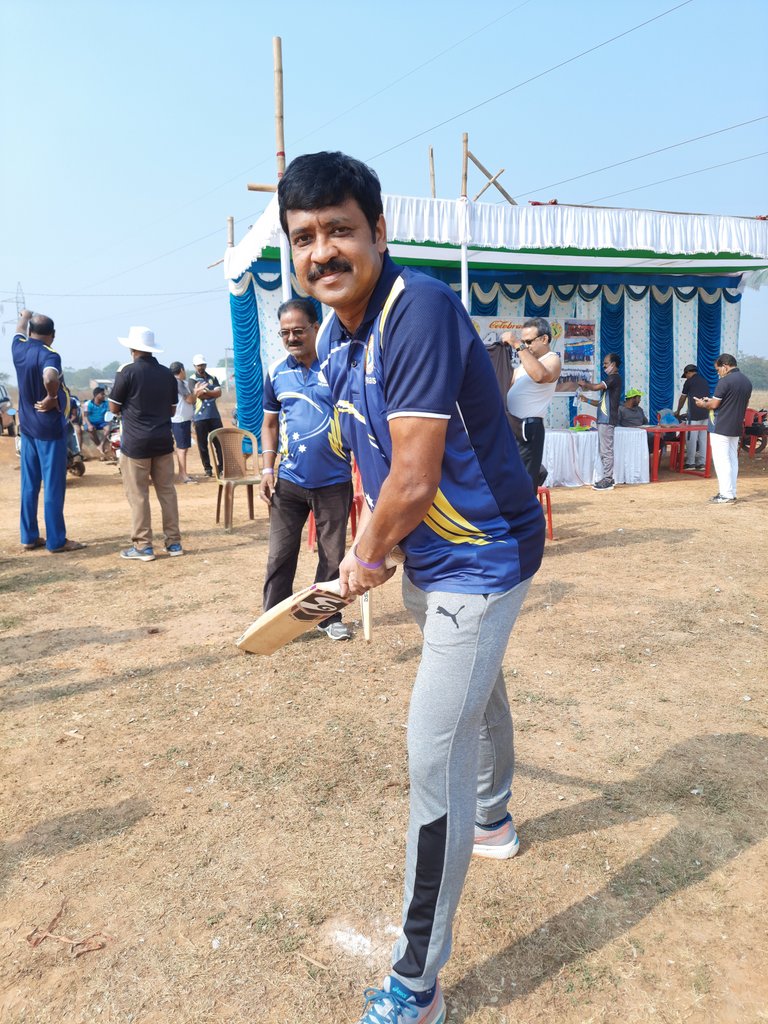 A grand lunch was arranged - typically mutton and rice along with other curries and sweets. The food was very tasty, especially the mutton. Now a days, you get good mutton, only in villages, and the members took special care to get the best.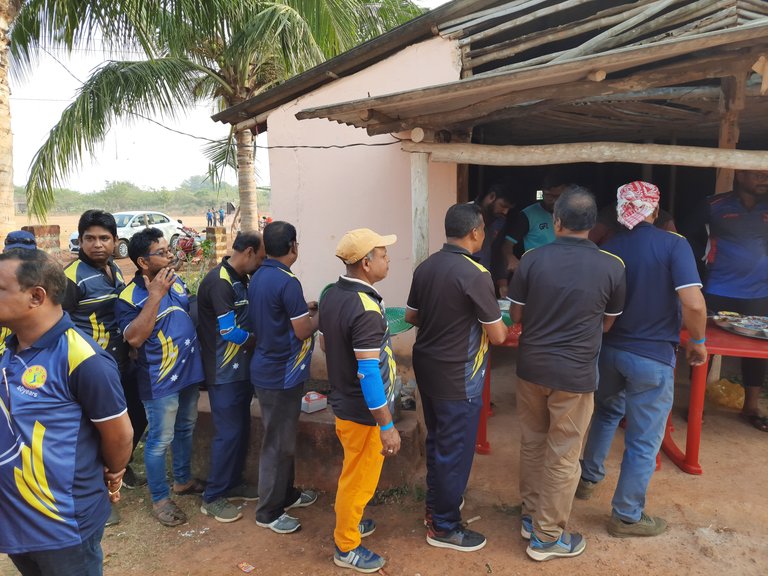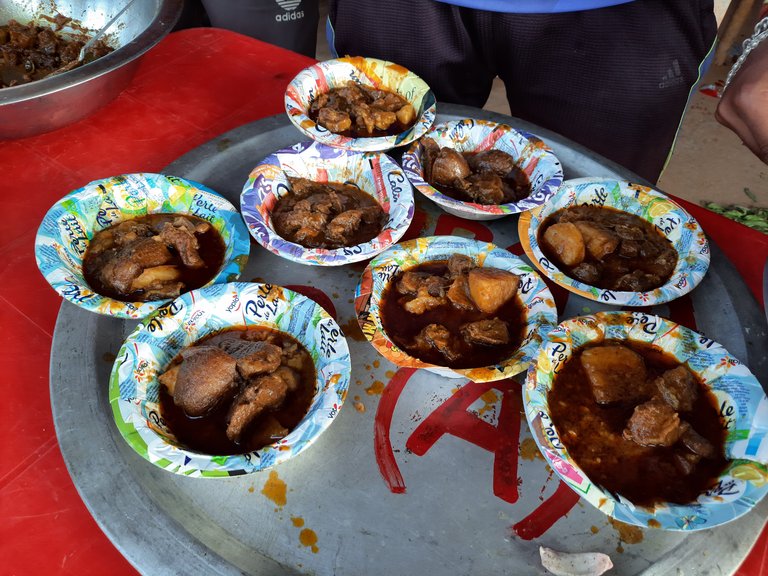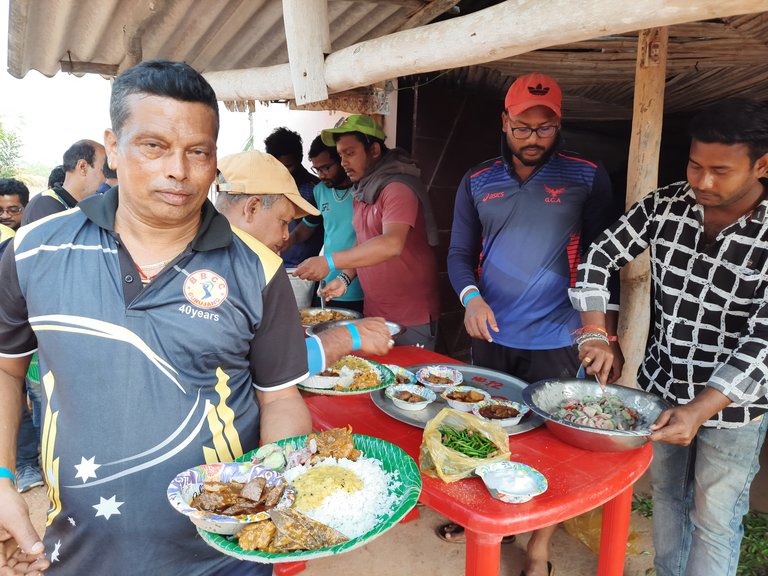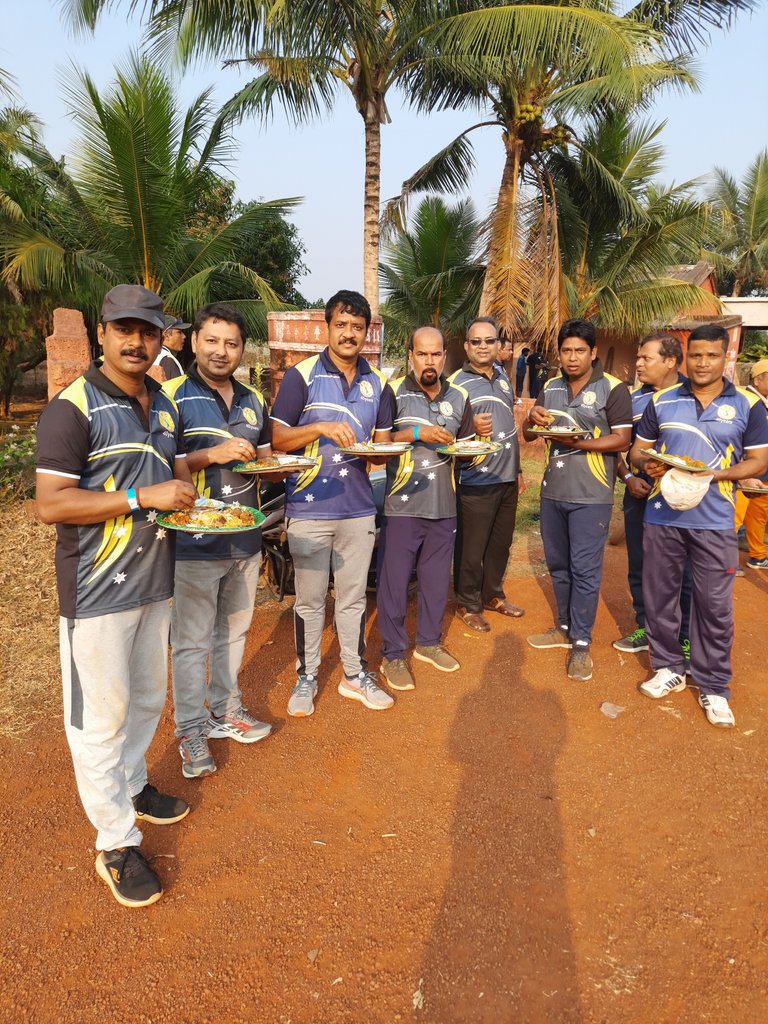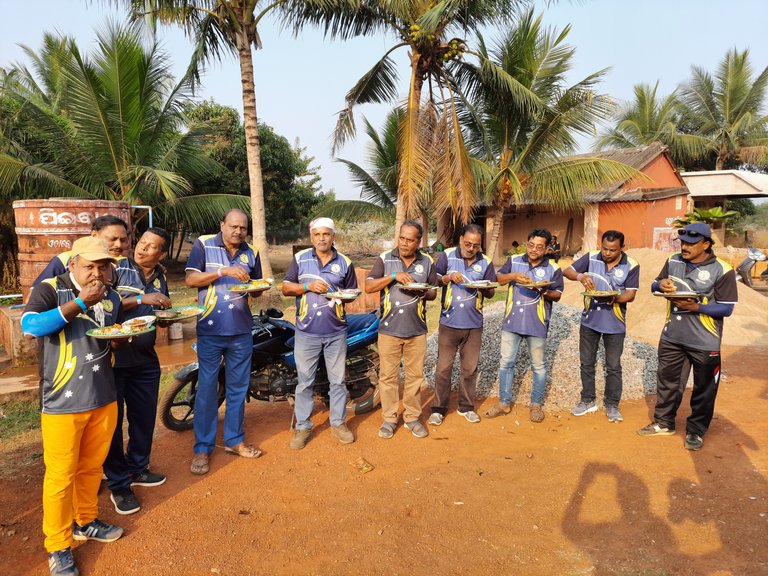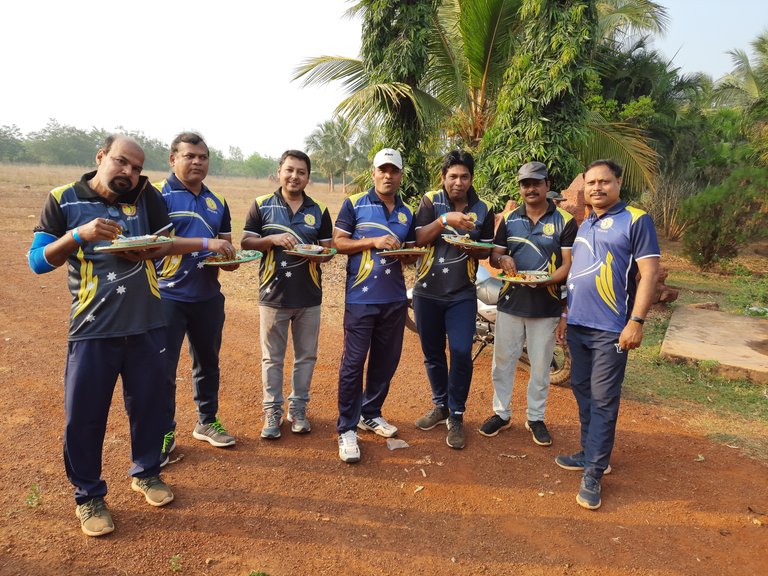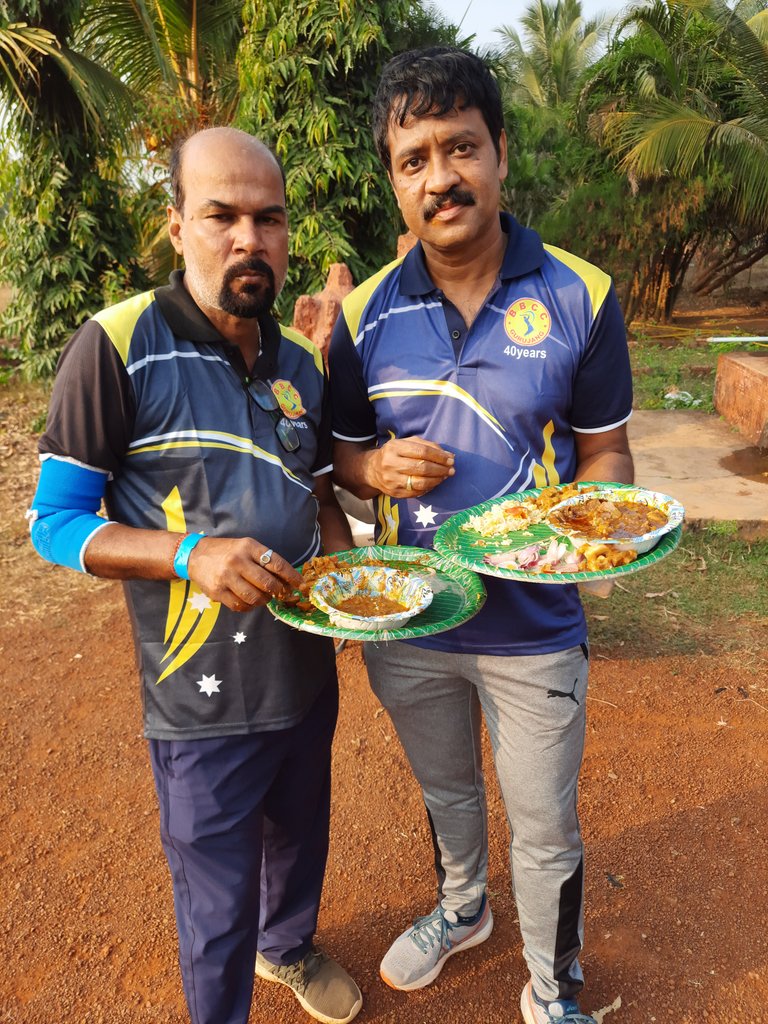 After the lunch, the final ceremony was done, where senior members were called in to share their experience. It was great to hear from them on how they started playing cricket by cutting the trees and making bats / stumps out of it. When they bought the first bat, a large gathering happened to see that - those were the days - people had little but they were happy. They had built a community that truly showed the togetherness,love and respect that we barely see today.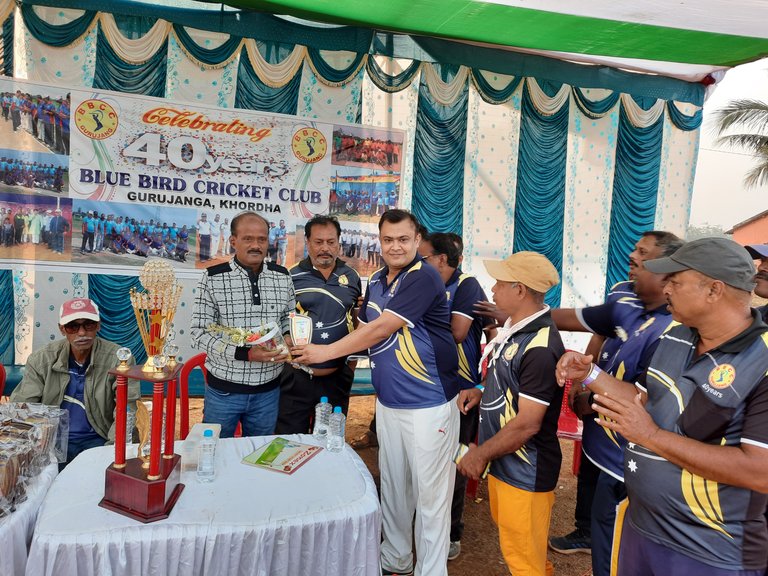 Our chief guest was Mr Bikash Mohanty, treasurer of our state cricket board (OCA), AND the only person to represent in IPL this year at Dubai. A special life time achievement was given to Satyasankar Routray and he could not stop his emotions - a person who is associated with cricket for last 40 years with so much dedication and still continuing with same spirit.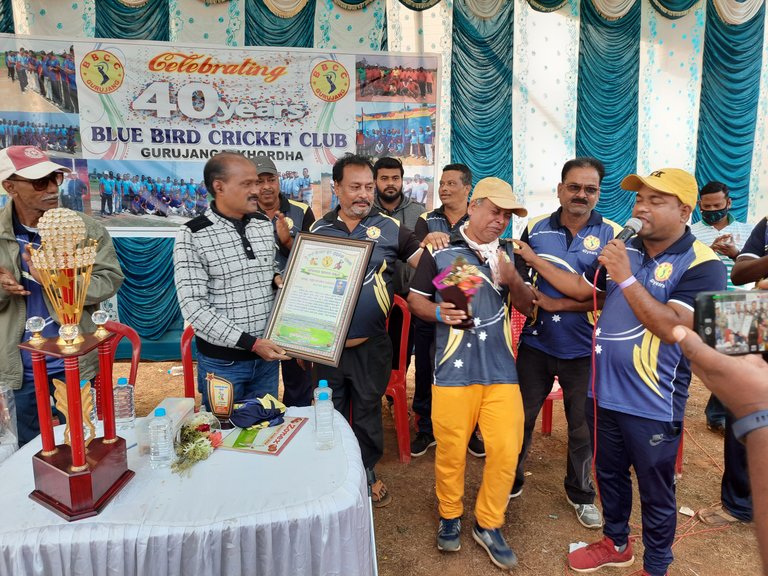 Mementos were presented to each of the players to remember this great event. These Mementos are not costly but they have a lot of value , may be our kids or our grand kids will see this and know about our passion for cricket from that.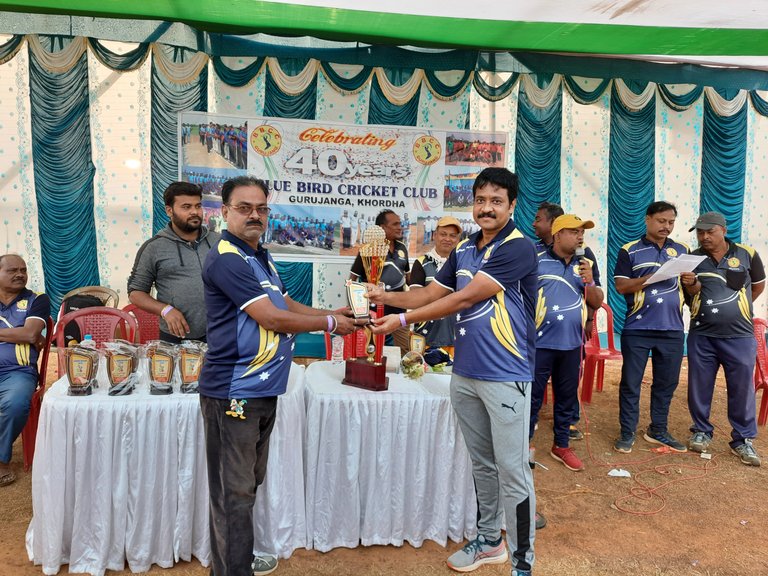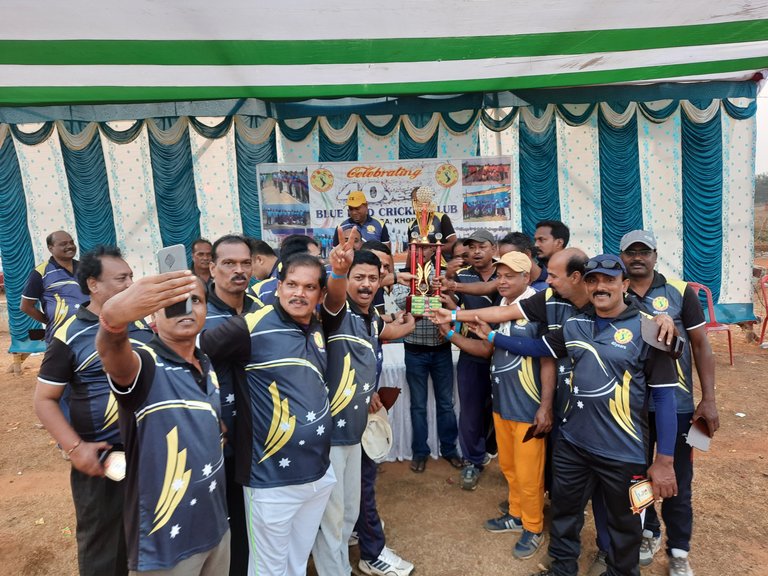 And finally the winning trophy was handed over to our team. But both teams were excited to be part of such a mega event. The entire day was a remembrance of our time - seeing each other after such a long gap makes us feel good. And for sake of fun, the tractor key was handed over to the man of the match and he even tried out driving it for some time, of course with auto gear.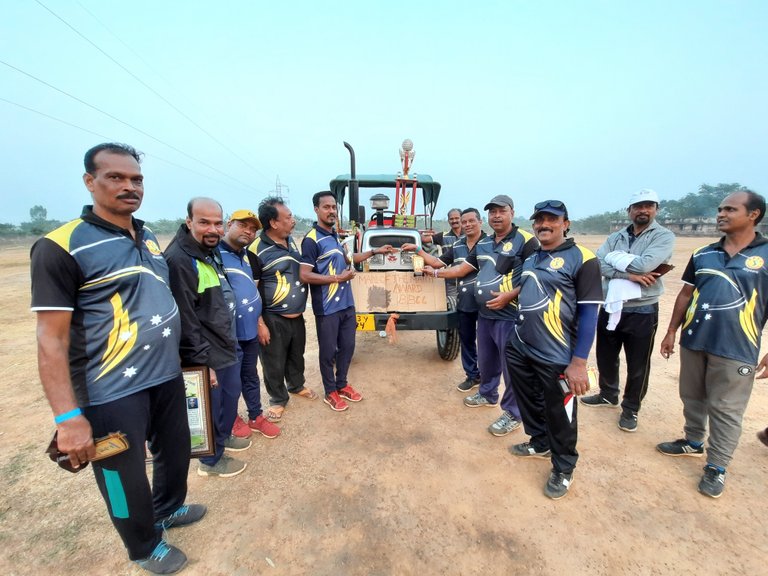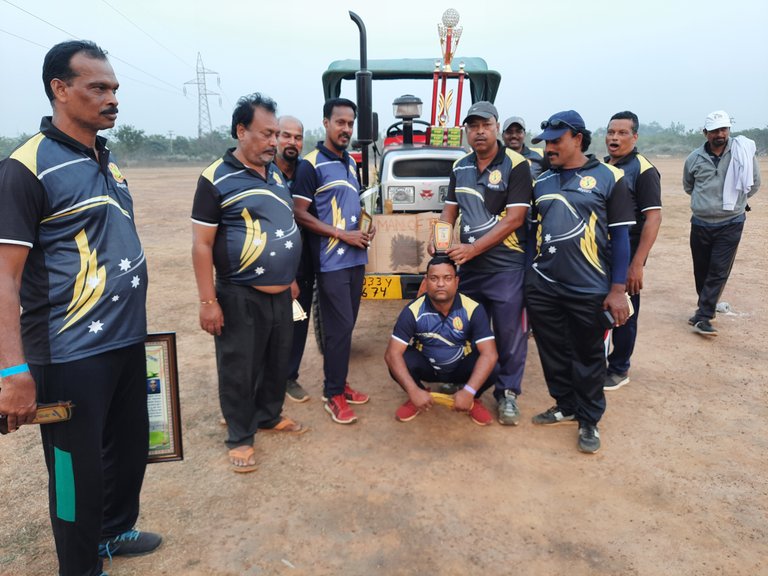 If you are with me, till this far, then are you wondering why I am writing such a big post ? I am going to share this in our whatsapp group and tell them to set in profile page. So that, everyone can see this and hopefully, some will be inspired to join us here. Remember @theycallmedan asked us to just do it - yes, we can do it, we can spread the words - this is our own platform, and we can be the change. Who knows, even we would get some investors as well, since some of the team members are staying abroad and earning well and may think to invest on hive. And the group is representation of a true community in real life - so if few joins, then they will inspire others as well.