It has been a long time since I last watched a cricket match in a stadium. I don't even remember the month, maybe it was in July last year. Since then, the abrogation of Article 370 and COVID-19 meant that there was no cricket played in Kashmir.
But just a couple of days ago, a friendly match was organized in my district which saw the top cricketers of the district take part in it. It was a 40-over match but it rained heavily and the officials had to call it off but not before 90% of the overs had been bowled in the second innings.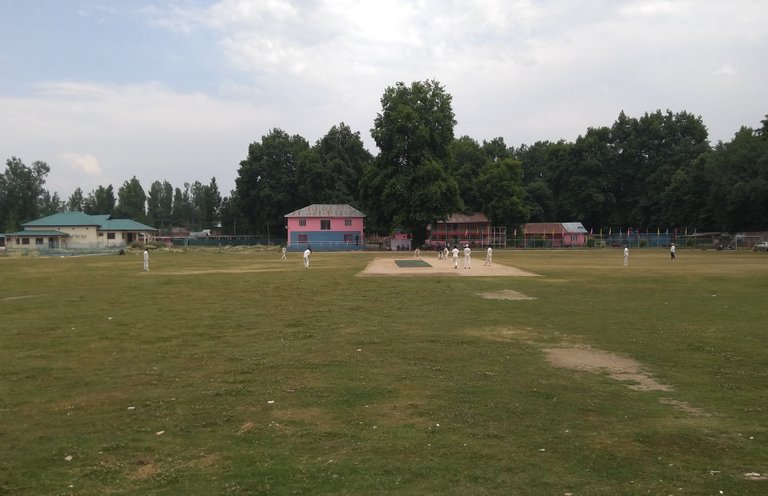 Photo captured by me
The bowler in the picture is my brother. He bowls left-arm spin and bats right-handed.
Download Brave and start earning BAT.