Read this post on TravelFeed.io for the best experience
---
Ależ to był Fatalny Dzień. Taki naprawdę przez duże "F". Ohydna pogoda, kiepski nastrój, fala nieszczęść zawodowych i zdrowotnie też bywało lepiej. Nie pozostaje więc nic innego jak powspominać stare dobre czasy, kiedy dzień wyglądał trochę inaczej - zapraszam zatem na rowerową wycieczkę z Ostravy do Prerova, kiedy to pierwszy raz pobiłam rekord 100 km rowerkiem na raz.
What an Ugly Day. That's really with a capital "U". Disgusting weather, bad mood, a wave of professional misfortunes and healthy issue could be better. So there is nothing else for me but to cast my mind back to the good old days, when the day looked so much different - so I invite you to a bicycle trip from Ostrava to Prerov, when I broke the record of 100 km with a bicycle for the first time in my life.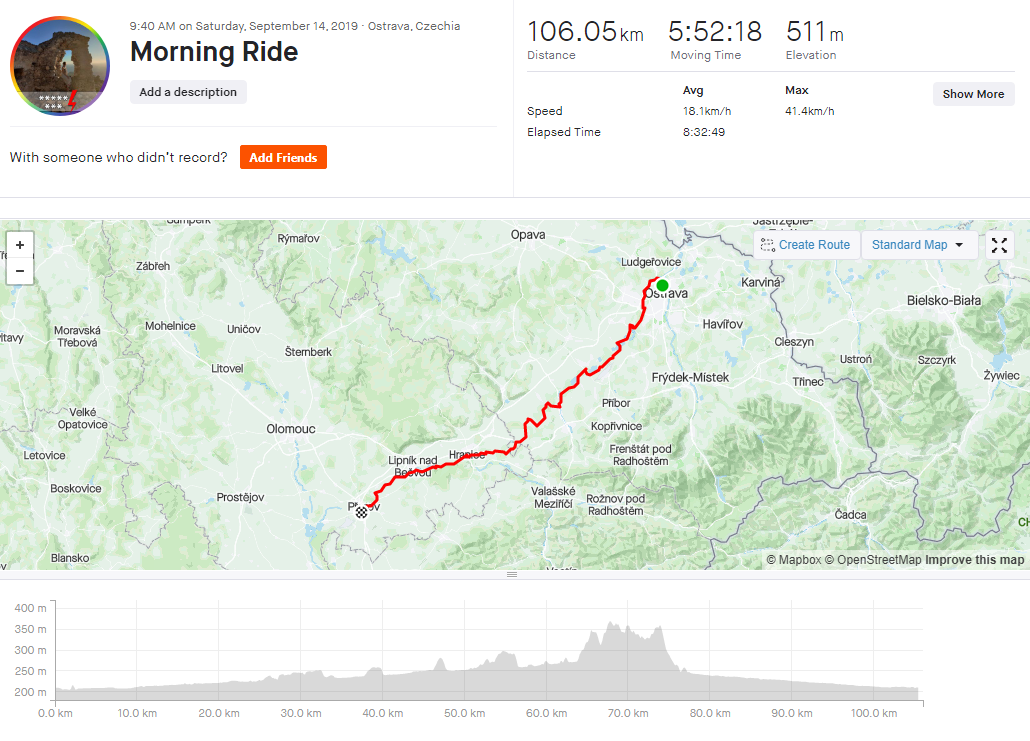 image.png
Trasa wyniosła dokładnie 106 km i startowała z Ostrawy, dokąd dojechaliśmy autem. Był o 14 września 2019, poranek był dość rześki, ale cały dzień zapowiadał się słonecznie - a więc idealna pogoda na rower.
The route was exactly 106 km and started from Ostrava, where we got by car. It was at September 14, 2019, the morning was quite crisp, but it was going to be sunny all day - perfect weather for a bike.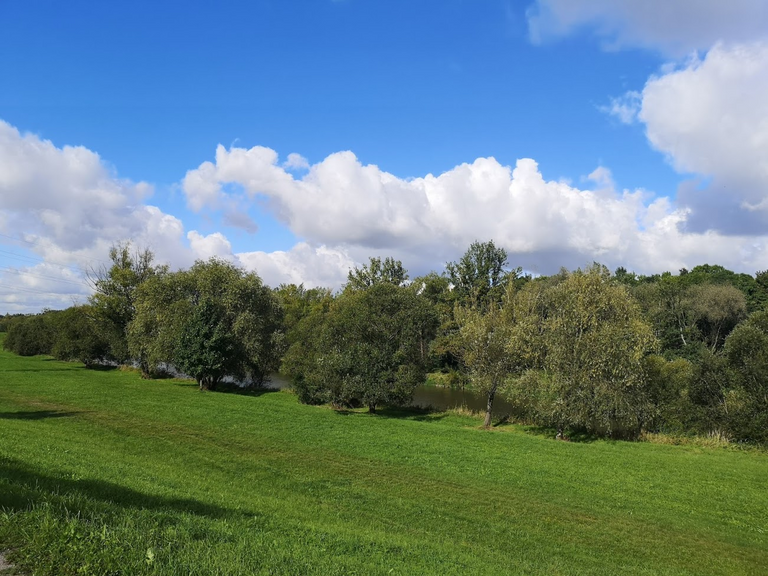 image.png
Na dzień dobry, tuż za Ostrawą, powitały nas widoczki jak z tapety Windowsa.
As a "good morning", just nearby Ostrava, we were greeted with views like those from a Windows wallpaper.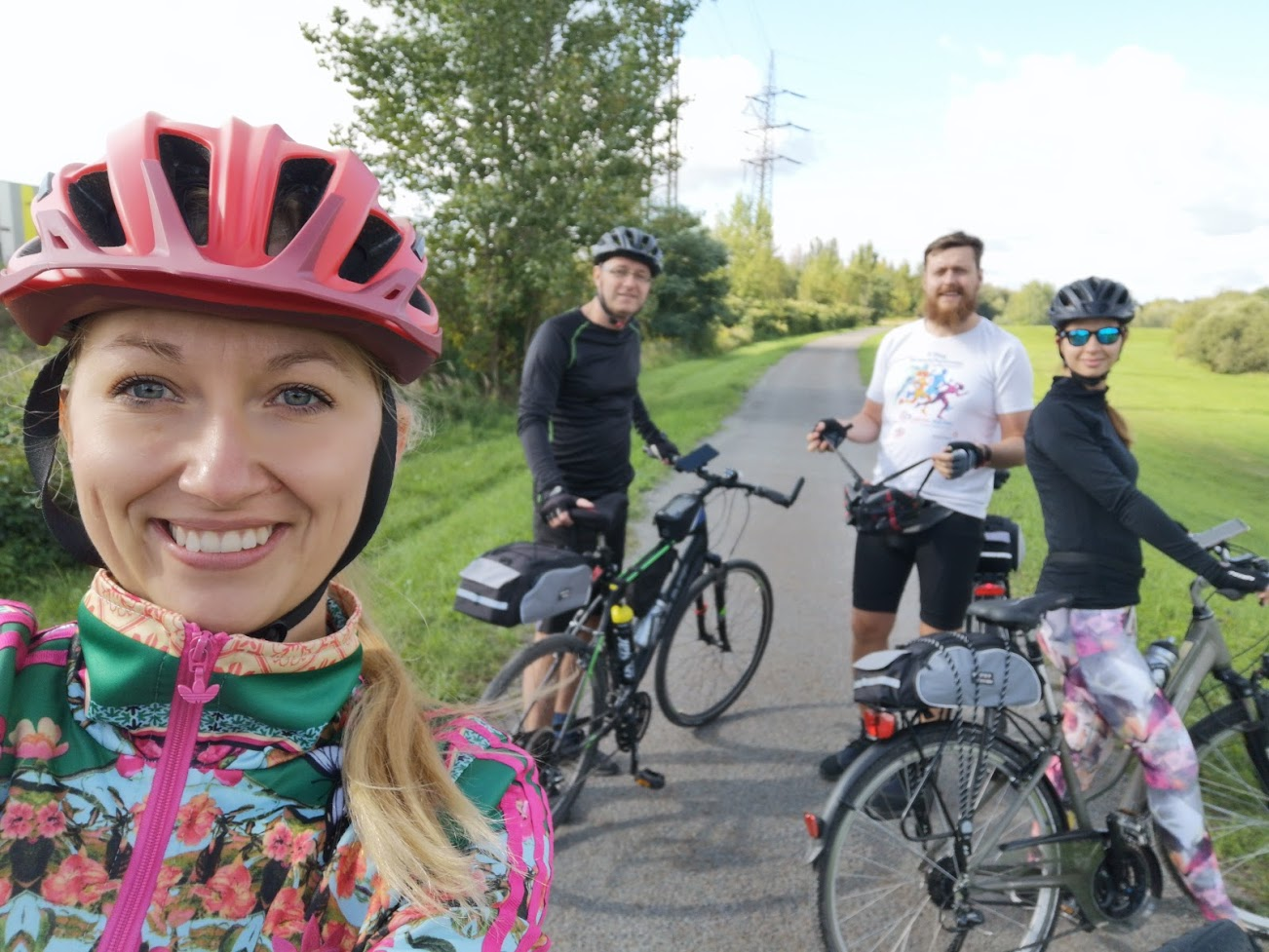 image.png
My i ścieżka rowerowa. Taka trasa, wzdłuż Odry, idealna na rowery, wiedzie prawie całą drogę do Prerova. Oprócz kilku podjazdów, na które przyjdzie mi poprzeklinać :)
Our team and the bike path. This route, along the Odra River, ideal for bicycles, leads almost all the way to Prerov. Except for a few climbs that I'm going to swear at :)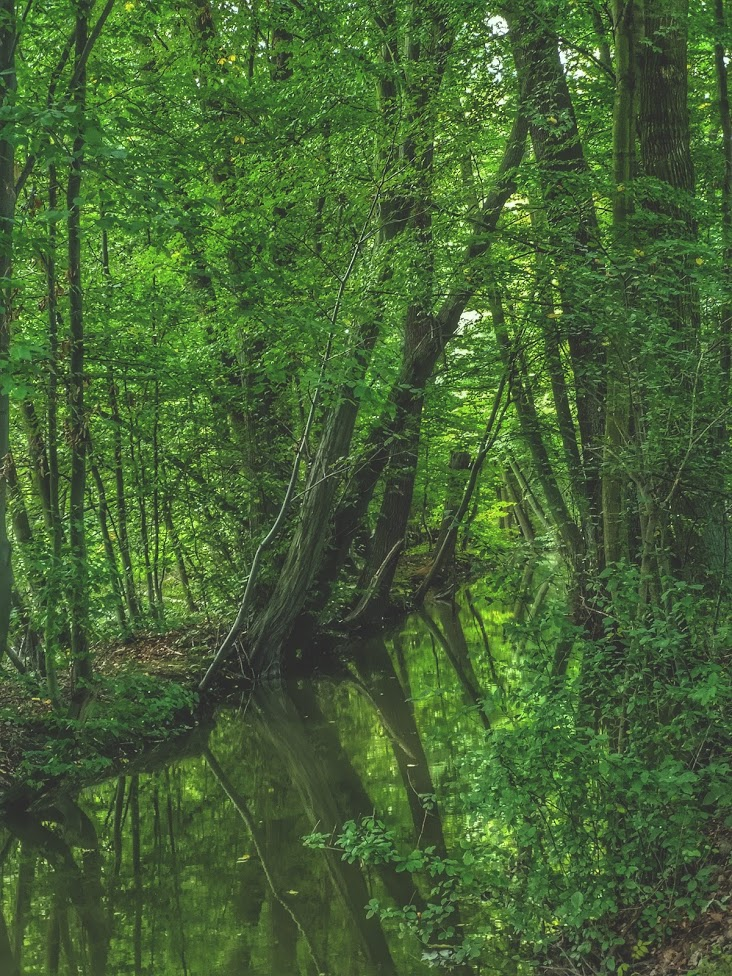 image.png
Jest klimat, co nie? To Narodowy rezerwat przyrody Polanská niva. Krótki rzut oka na google maps pozwoli zorientować się, jak przebiegają zakola Odry oraz ile tu jest stawów!
There's a vibe in here, isn't it? This is the Polanská niva National Nature Reserve. A quick look at google maps will allow you to find out how the bends of the Oder run and how many ponds there are!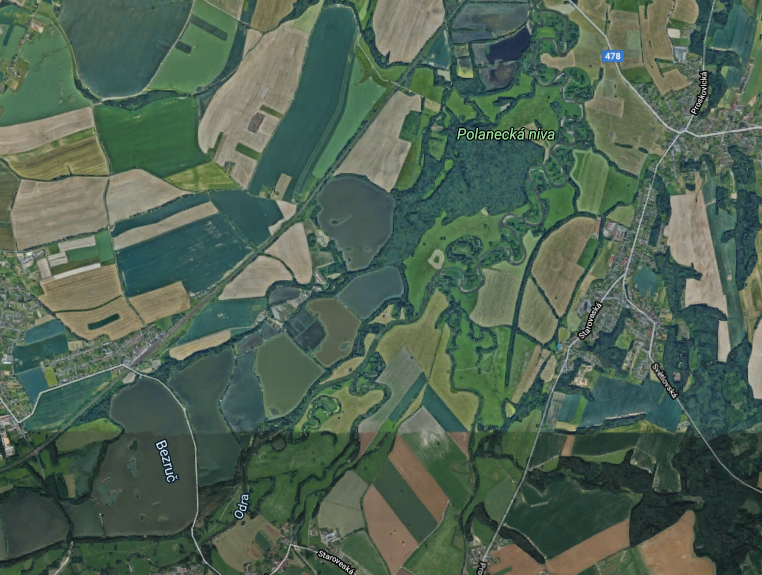 image.png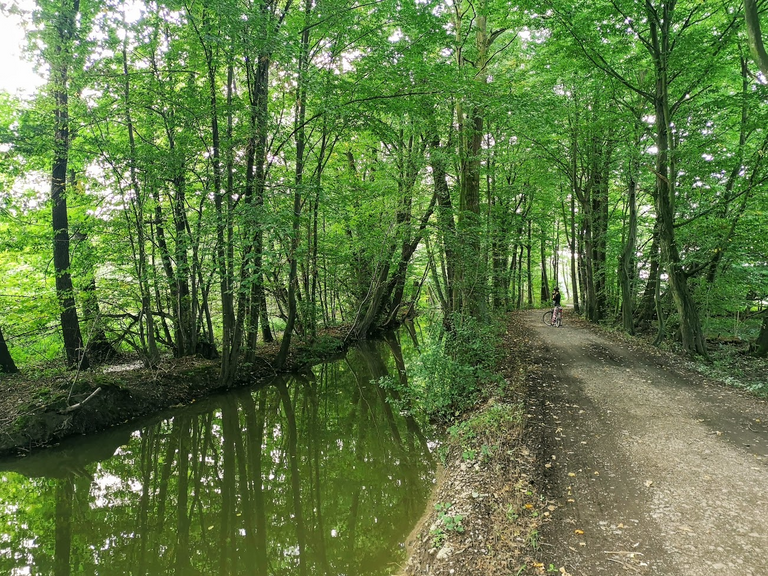 image.png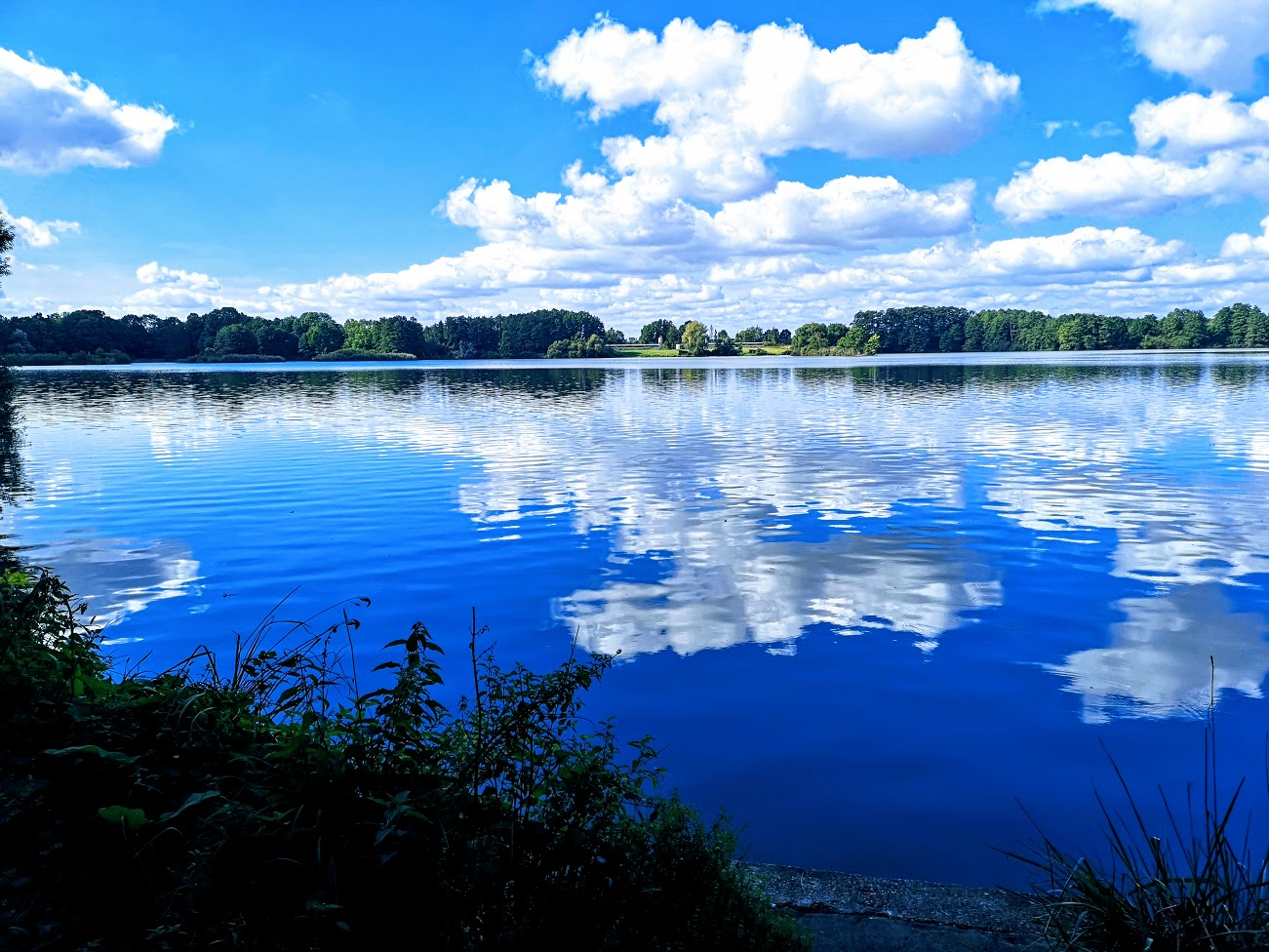 image.png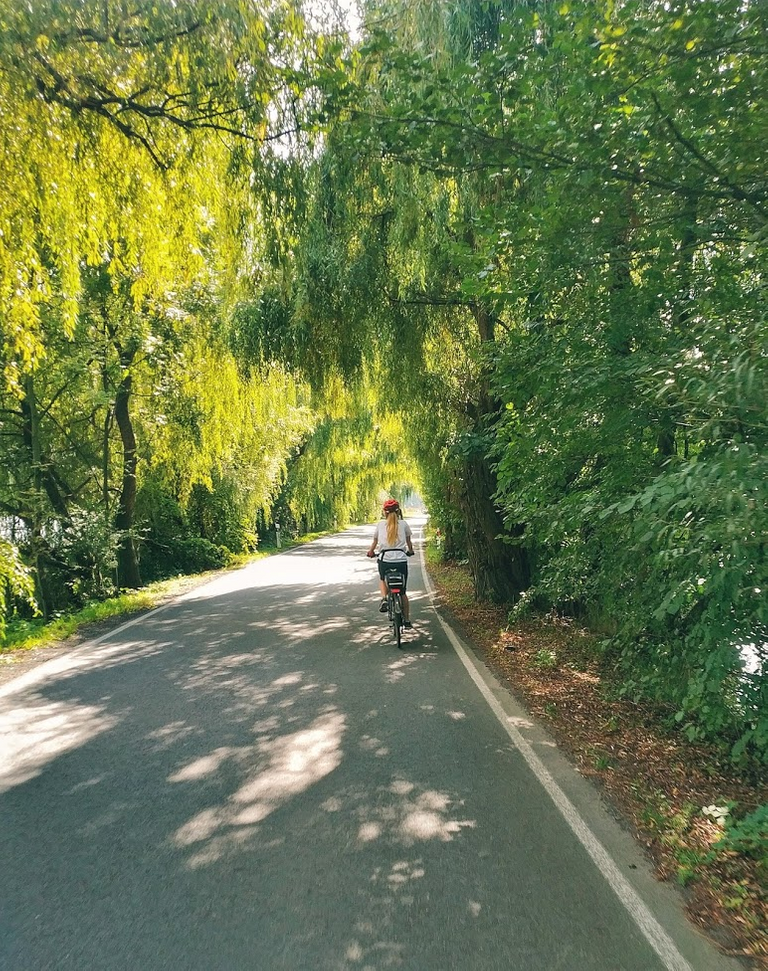 image.png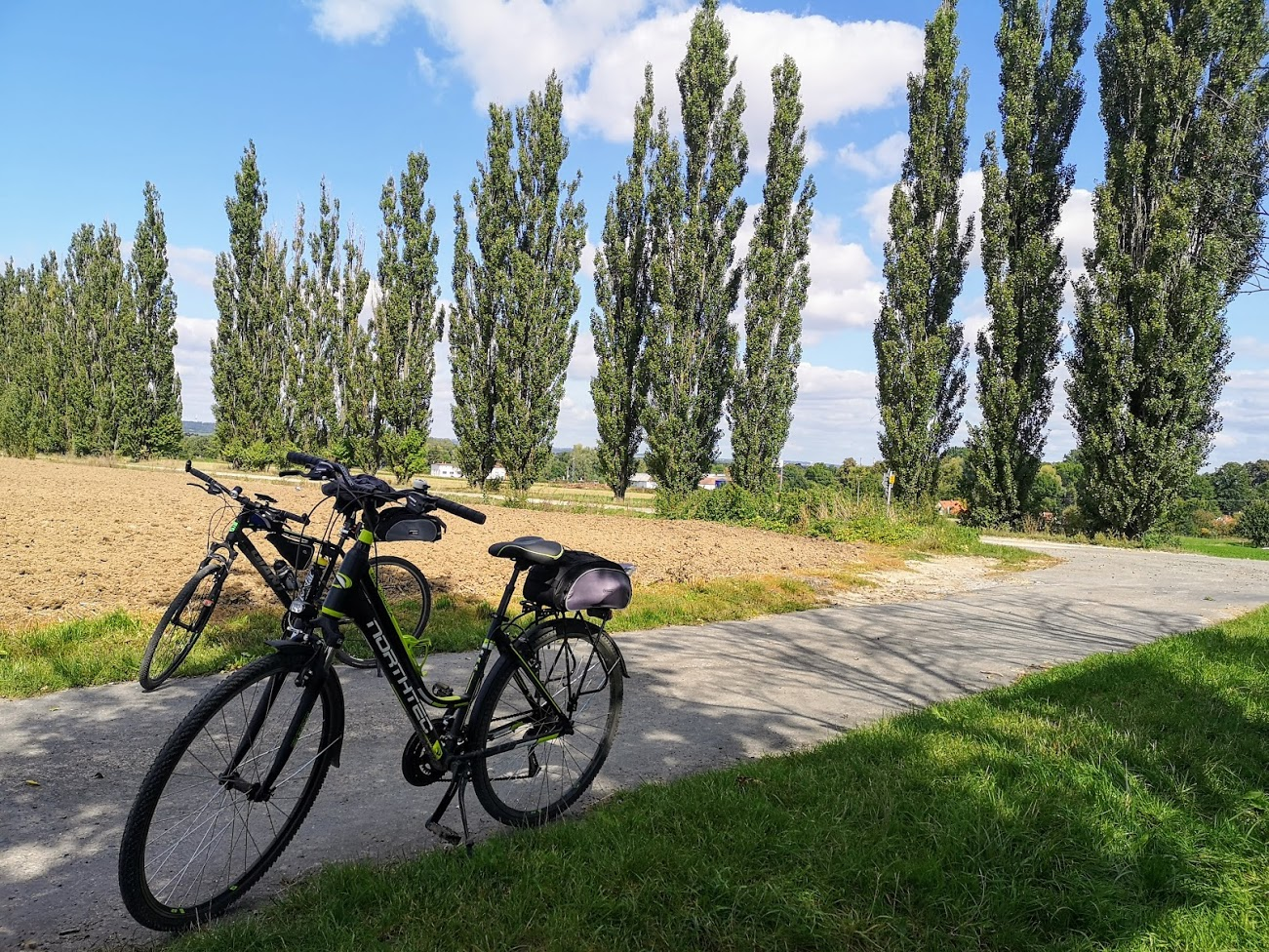 image.png
Tu, w okolicach Bartoszowic, już mieliśmy około 40 km w nogach, więc pojawiło się pierwsze zmęczenie. Pora na krótką pauzę.
Here, near Bartošovice, we already had about 40 km in our legs, so the first fatigue appeared. High time for a short pause.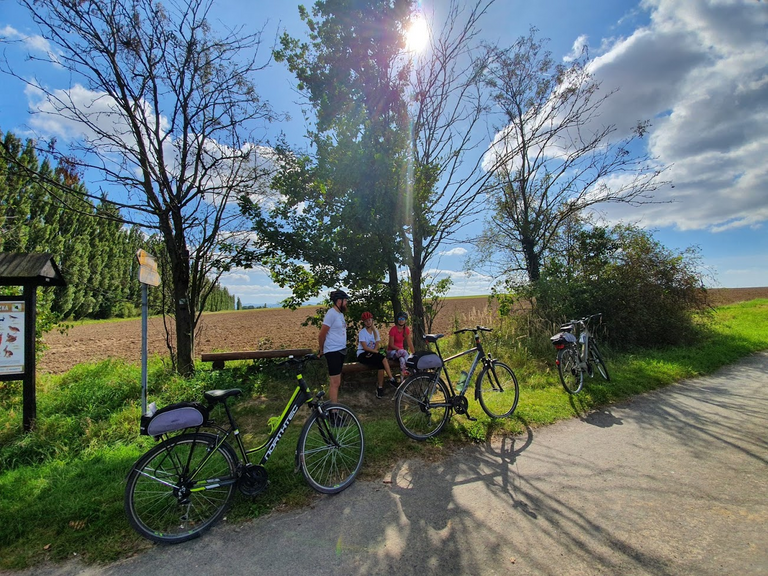 image.png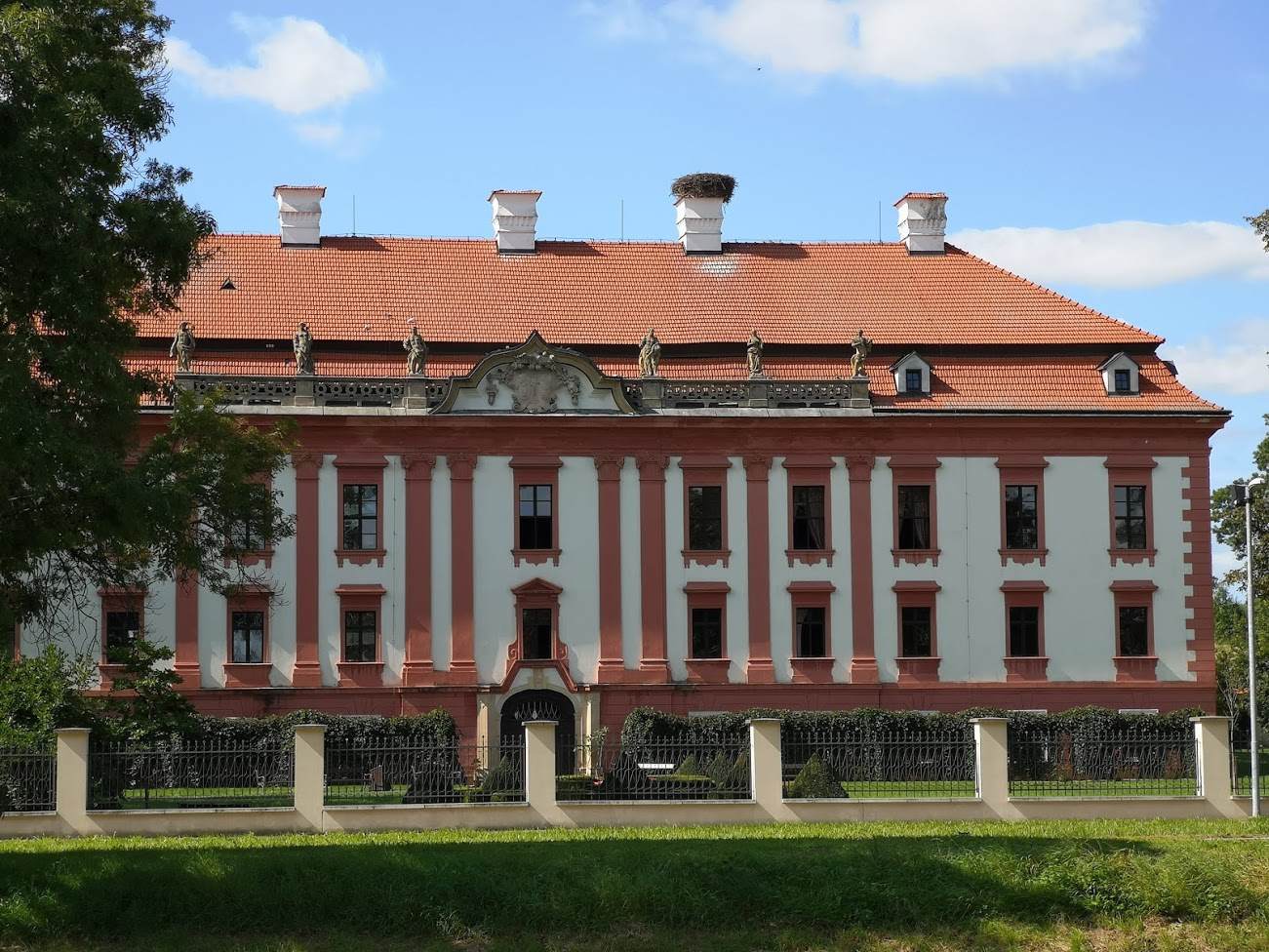 image.png
Kolejny punkt na trasie to Pałac Kunin - jedynie mijany po drodze.
The next point on the route is Kunin Palace - only passed by on the way.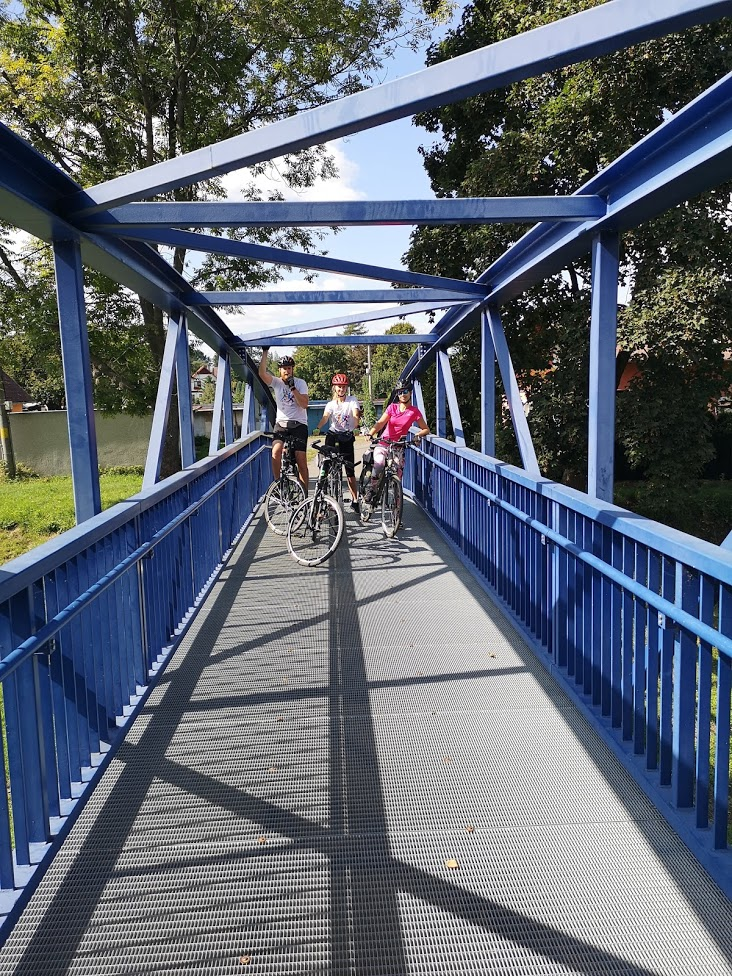 image.png
Żelazny mostek nad rzeką Jičínka.
An iron bridge over the Jičínka River.
Uwaga, zaraz zaczną się schody, ale i piękne widoki...
Attention, the hills are about to happen, but also beautiful views...
image.png
Špičky, czyli gmina w Czechach w powiecie Przerów w kraju ołomunieckim. 70 km w nogach, a jeśli chodzi o wzniesienia - jesteśmy dokładnie w ich połowie - patrz mapka poniżej. To miejsce, w którym małżonek musiał mnie już trochę podnosić na duchu :)
Špičky, a commune in Czech Republic in the Přerov district in the Olomouc region. 70 km in our legs, and we are exactly in the middle of the elevations - see the map below. This was the place where my spouse had to cheer me up a bit :)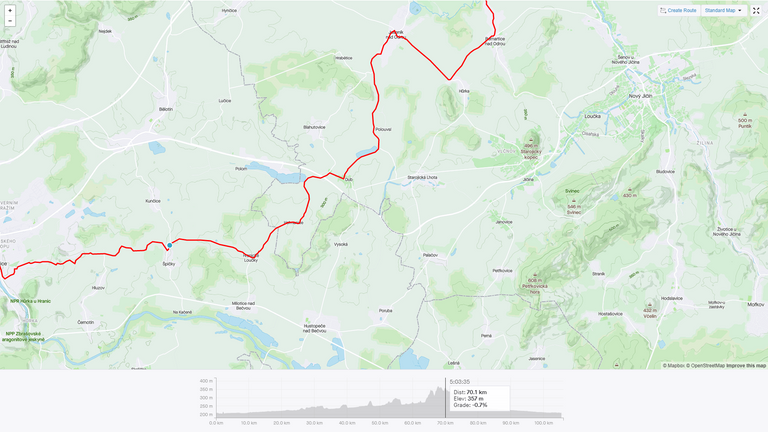 image.png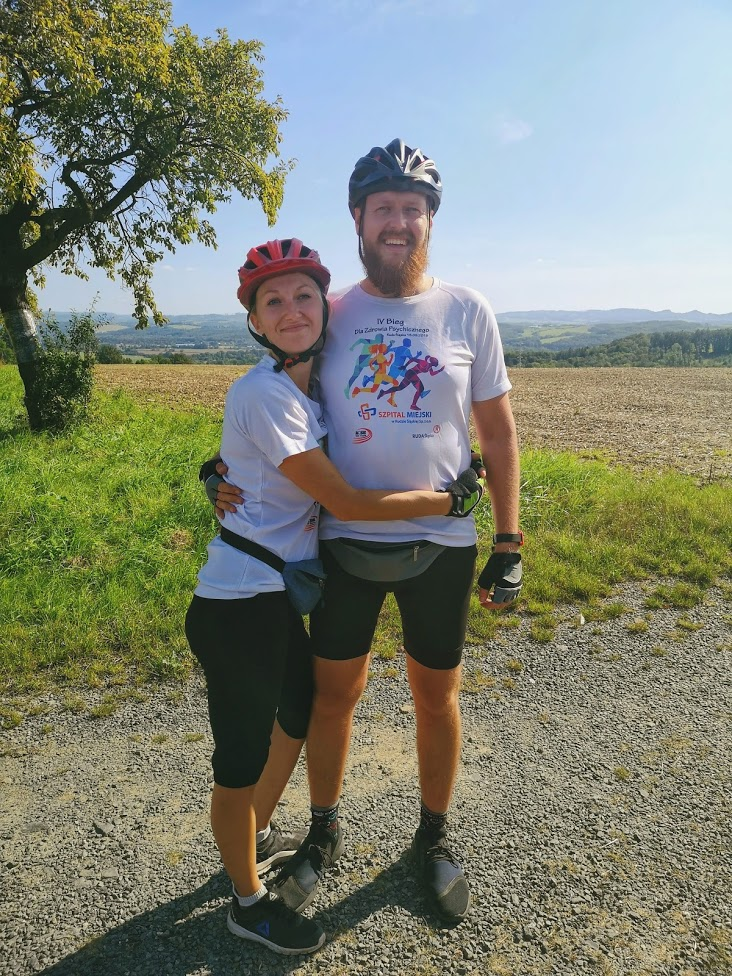 image.png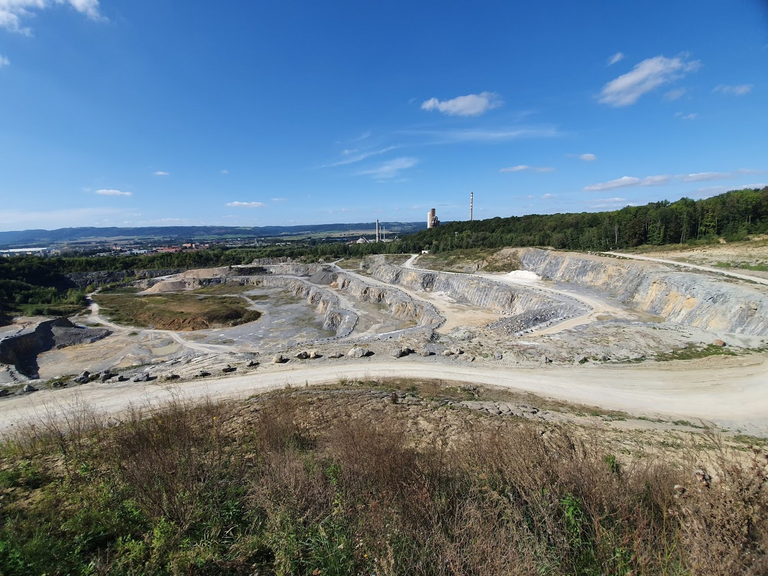 image.png
Kamieniołom w Czernotinie. Miejsce, które z racji zmęczenia określiłam jako dziurę w ziemi, w dodatku brzydką. Ale oprócz faktycznej dziury w ziemi widoki były obłędne, zwłaszcza na tych pagórkowatych terenach. Tylko jakoś sił brakło na robienie zdjęć ;)
The quarry in Černotín. A place that, due to fatigue, I named simply as a hole in the ground, ugly one in addition. But apart from the actual hole in the ground, the views were insane, especially in these hilly areas. Only somehow I did not have enough strength to take pictures;)
No i wreszcie dojechaliśmy do Hranic - sympatycznego, 20-tysiącznego miasta na Morawach. Najgorsze podjazdy już za nami, więc zasłużyliśmy na chwilę odpoczynku.
And finally we got to Hranice - a nice city in Moravia, of 20 thousand citizens. The worst climbs are behind us, so we deserve a moment of rest.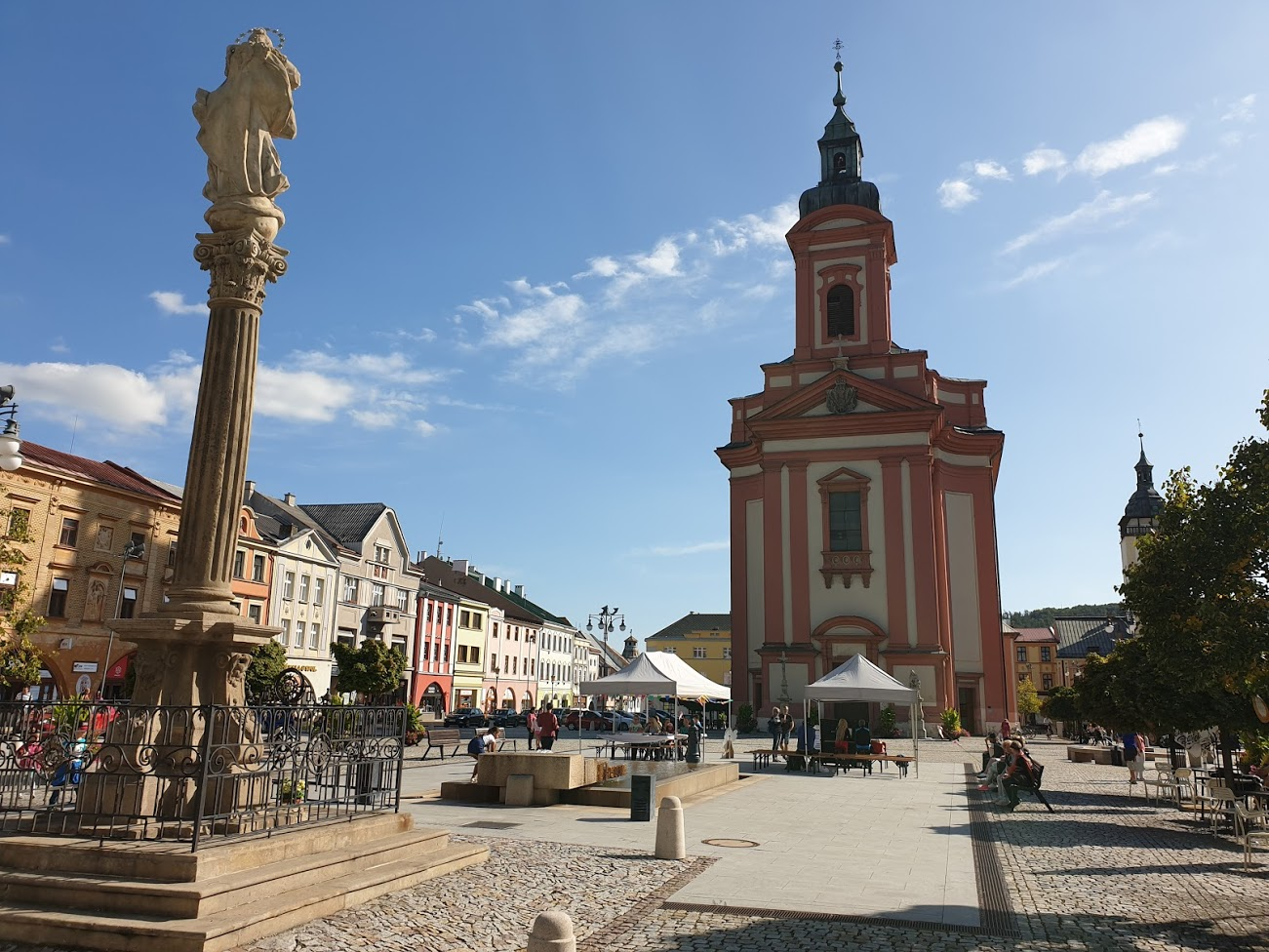 image.png
No to w dalszą drogę - zostało już niewiele, i raczej po płaskim terenie.
Well, on the way! - there is not much left, and rather on flat terrain.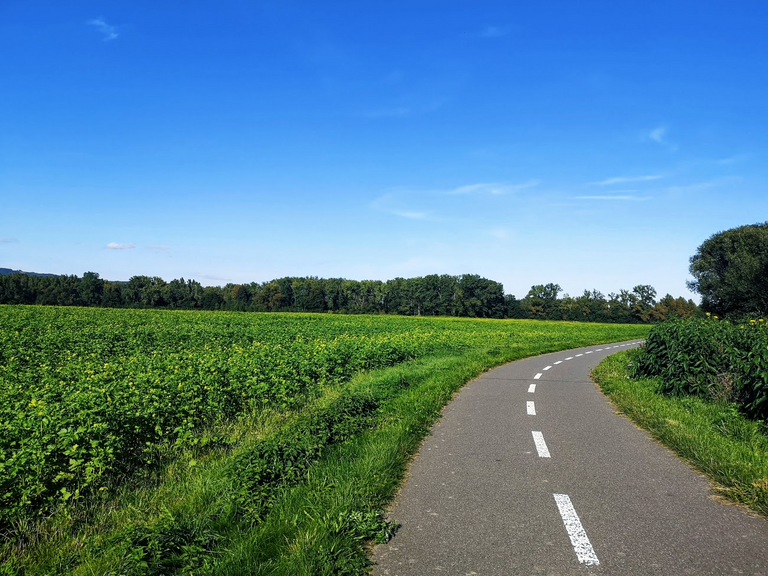 image.png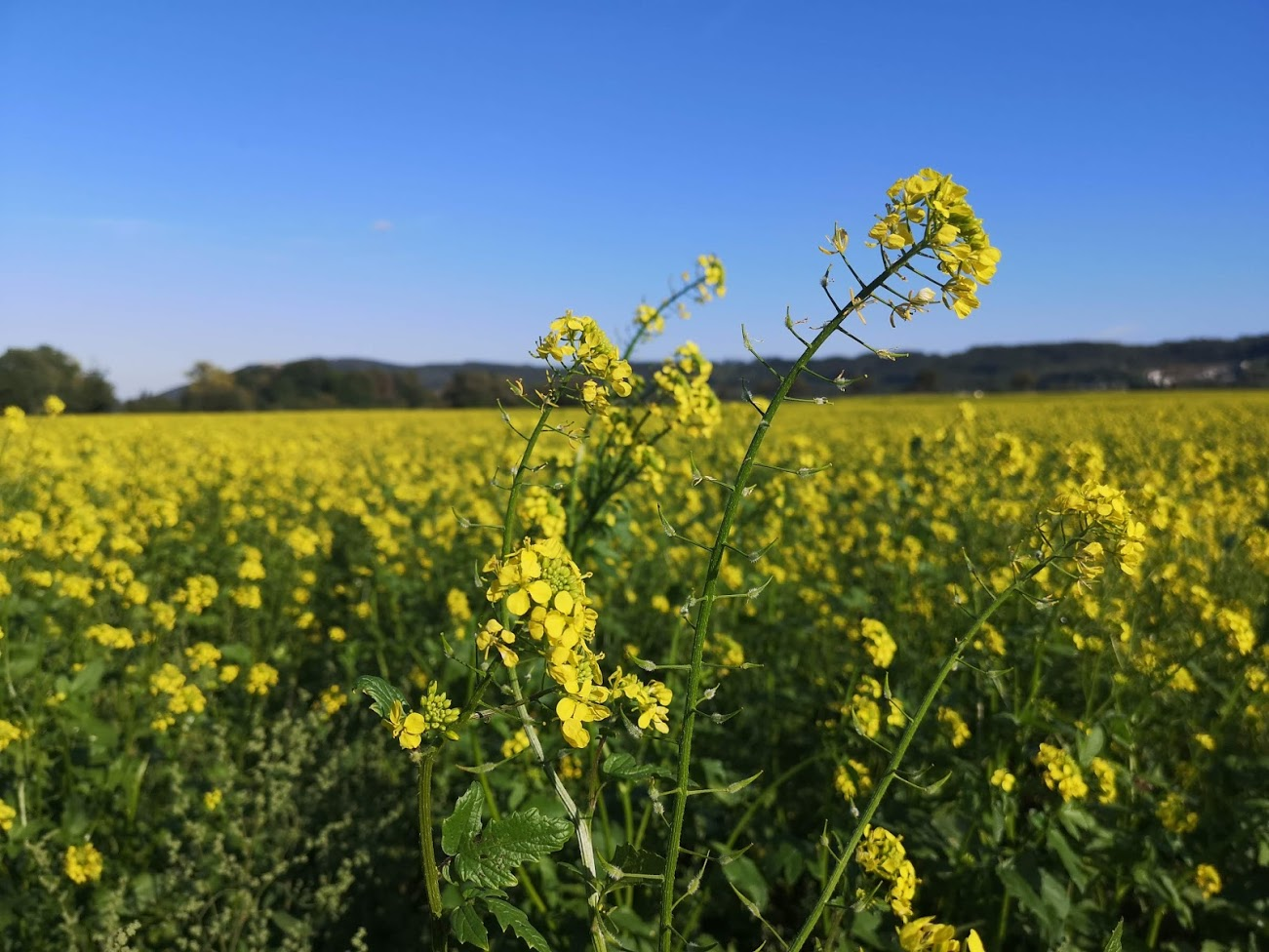 image.png
Koniec trasy to dotarcie do Przerowa, skąd łapaliśmy pociąg powrotny do Ostrawy. Oczywiście zasłużyliśmy na solidny posiłek po takiej trasie, więc obowiązkowo przed pociągiem wpadły knedliczki... z mięsem i bitą śmietaną! Połączenie, na które normalnie nie wiem czy bym się odważyła, po takim wysiłku kalorycznym (2,5k kcal!) okazały się być strzałem w dziesiątkę.
The end of the route is reaching Přerov, from where we caught the return train to Ostrava. Of course, we deserved a solid meal after such a route, so before the train - some dumplings were obligatory... with meat and whipped cream! A combination that could scare me, after such a caloric effort (2 500 kcal burned!), turned out to be a great decision.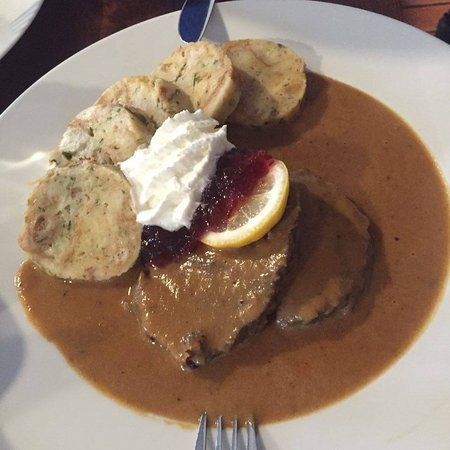 image.png
---
No dobra, takie wspomnienia faktycznie poprawiają nastrój. Przynajmniej +3 do samopoczucia. Pięknego weekendu!
Okay, these memories actually make you feel better. At least +3 to well-being. Have a nice weekend!
---
View this post on TravelFeed for the best experience.