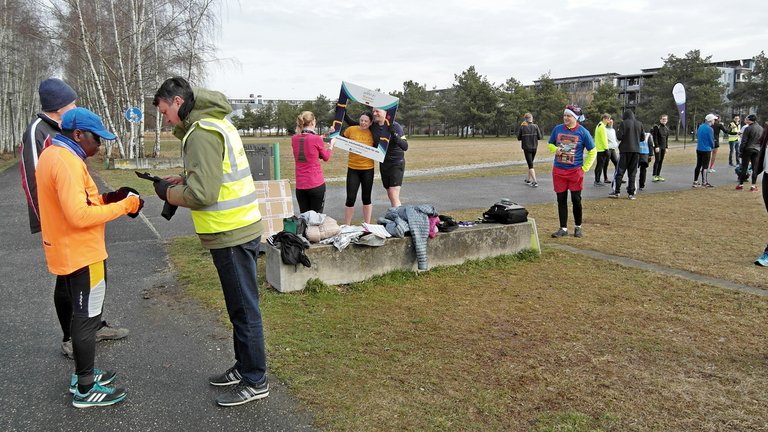 My Actifit Blog #571 | 29 February 2020 |
My 19th parkrun over 5 km and a full success! I finished with my best time so far of 31:14 minutes. 16 seconds faster than my previous best time.
Second by second you beat your best times! It is not easy! From the top runners in my Parkrun group, who all need about 20 minutes for this course, I have experienced in personal conversations how hard every second, every half minute is being fought for. And the faster you get in the end, the harder it is to get a few more seconds out of your body.
So I am satisfied, although I am still in the last field of the Parkrun runners. My condition and breathing volume are increasing every week, every month and most importantly:
... it's endless fun, and I feel great about it!

Mein 19. Parkrun über 5 km und ein voller Erfolg! Ich erzielte meine bisherige Bestzeit von 31:14 Minuten. 14 Sekunden schneller als meine bisherige Bestzeit.
Sekunde um Sekunde übertrifft man seine Bestzeiten! Es ist nicht einfach! Von den Top-Läufern in meiner Parkrun Gruppe, die alle um die 20 Minuten für diese Strecke brauchen, habe ich in persönlichen Gesprächen erfahren, wie schwer jede Sekunde, jede halbe Minute erkämpft sind. Und je schneller man am Ende wird, um so schwieriger wird es, noch ein paar Sekunden mehr aus seinem Körper herauszuholen.
Also ich bin zufrieden, obwohl ich immer noch im Schlussfeld der Parkrun Läufer bin. Meine Kondition und mein Atemvolumen steigen jede Woche, jeden Monat und was am Wichtigsten ist:
Es macht unendlich Spaß und ich fühle mich pudelwohl dabei!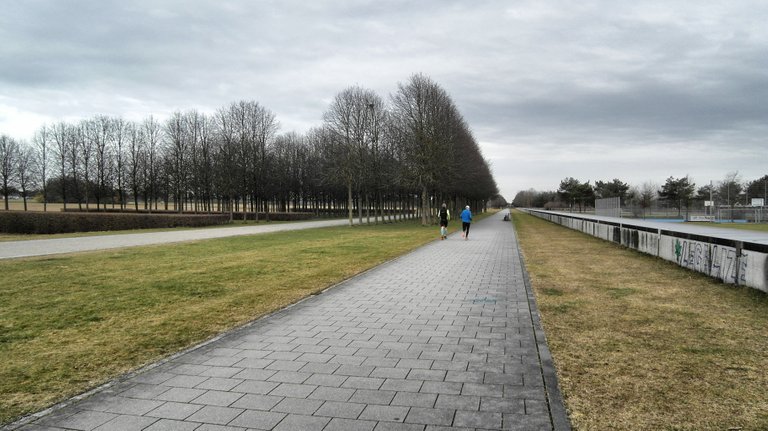 Two of the fastest guys doing a warmup prior to the run!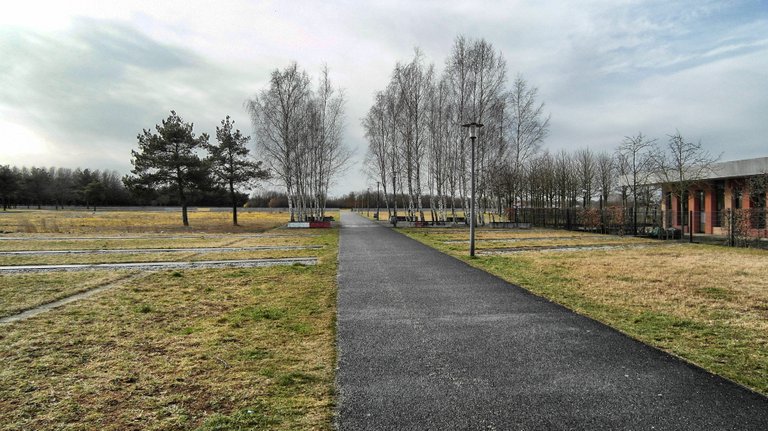 There are almost no people in the park at 9 am in the morning!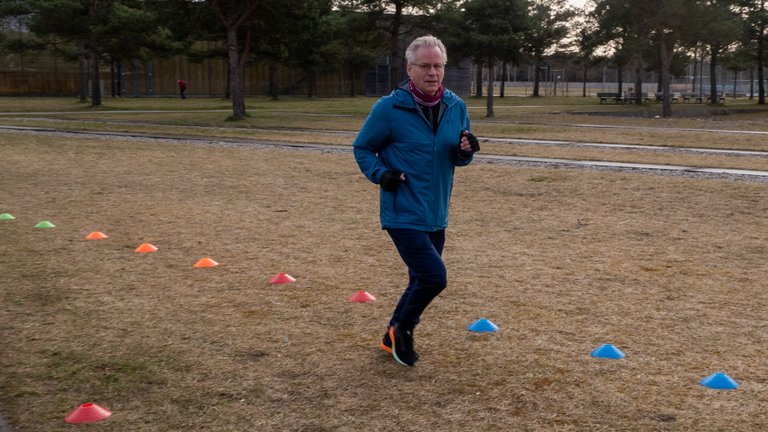 Me, crossing the finishing line!

Stats for Today
Running: 5 km
Current Total 2020:

353 km
Activity Count: 14 636 steps

(counted by my Fitbit device synced with actifit fitness tracker)
Activity Type:
Running, Daily Activities
Current Actifit User Rank: 63 (+15.10)*
*Holding 151.00 AFITX tokens
Rewarded Activity Reports: Level 8/10
Next Badge: Level 9 needs to have 720 Rewarded Activity Reports!

How to start your actifit/steem account:
• Buy some STEEM first!
• STEEM is an investment, not only a blogging platform!
• You can use Bitvavo or any other exchanges which trade STEEM
• Signup for an actifit/STEEM-account here
• Download the app for Android or IOS
• Join Actifit's community on Discord for discussions and help
• Follow @actifit for daily News and Statistics
• Read the Official White Paper for further information on the project!
• Please vote for @actifit as witness!! The team is doing an excellent job!
• Get upvotes from @actifit by posting your daily activities!
• Make at least 5K steps daily! Now you are ready to go to the Moon!
• Distance to the Moon is avg. 385K km! Enjoy your lifelong travel! 😄


This is the actifit posting account of @peter2017, an ambitious guy with a bunch of old bones. I'm trying to enhance my health and fitness mainly by running, walking, cycling and swimming.
Please support and follow my progress! Thanks so much!
In addition your steps can earn Sweat-Coins! Please use the following link to download the app: Sweat-Coins
Life is Motion! Live an active Lifestyle to stay healthy and fit!




Photos © by actifit-peter
Who-Am-I ?