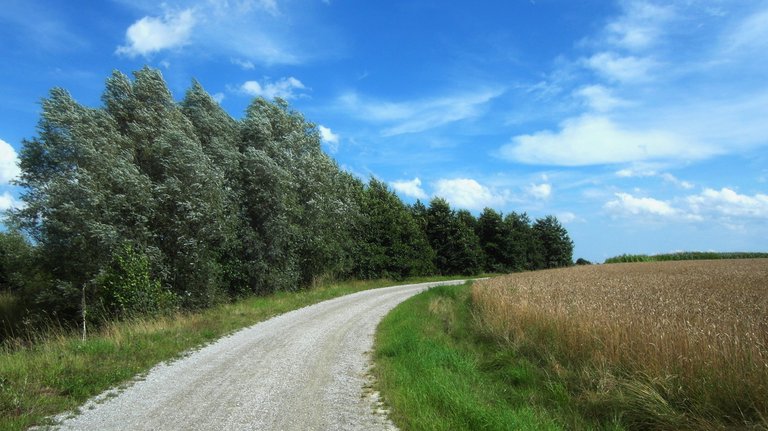 My Actifit Blog #695 | 26 July 2020 |
Today I ran to the wildlife park and also followed a route through the forest, which I ran for the first time. The paths were partly still very wet because it had rained in the morning.
Very revealing was a sign at the entrance to the forest with this remark:
Now that we have learned how to wash our hands, we could still learn not to dump our garbage in the woods and meadows!
Underneath the "Corona" symbol!
How true! Unfortunately, I see very often that people simply dispose of paper, packaging of all kinds and now also used face masks in the forest or along the roadside.

Heute bin ich zum Wildpark gelaufen und folgte auch einer Route durch ein kleines Stück Wald, durch den ich zum ersten Mal gelaufen bin. Die Wege waren teilweise noch sehr nass, da es am Vormittag geregnet hatte.
Aufschlussreich war ein Schild, das am Eingang zum Wald zu sehen war mit diesem Hinweis:
Nachdem wir jetzt das Händewaschen gelernt haben, könnten wir noch lernen, unseren Müll nicht in den Wäldern und Wiesen zu lassen!
Darunter das "Corona"-Symbol!
Wie wahr! Ich sehe leider sehr oft, dass Menschen Papier, Verpackungen aller Art und jetzt auch nicht mehr benutzte Gesichtsmasken einfach im Wald oder am Wegesrand entsorgen.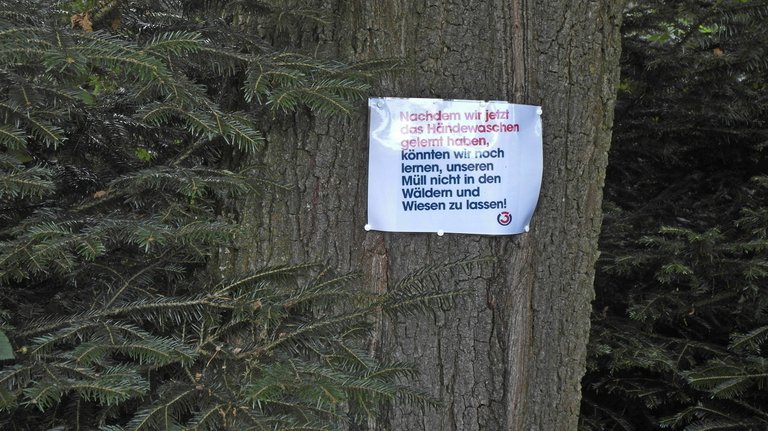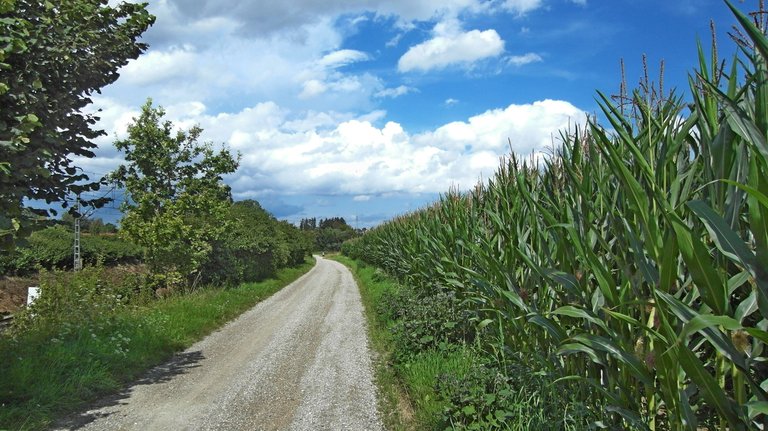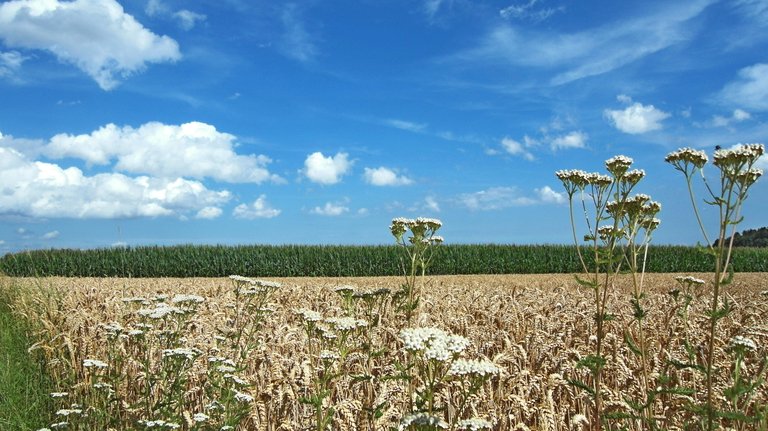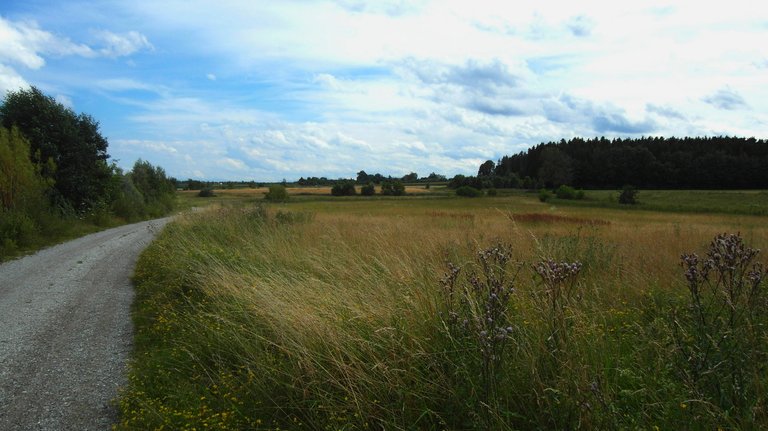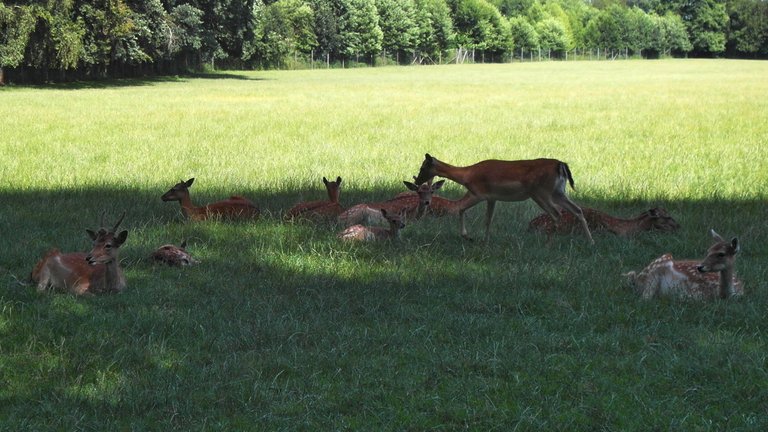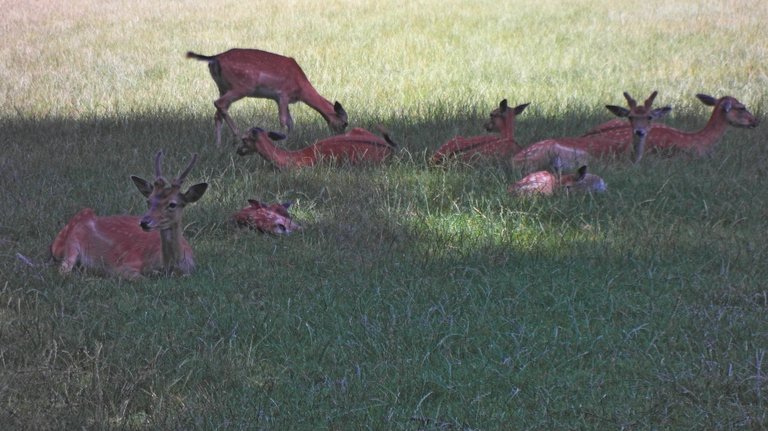 Stats for Today
Running: 12 km
Current Total 2020:

1 355 km
Activity Count: 10 874 steps

(counted by my Fitbit device synced with actifit fitness tracker)
Activity Type:
Running, Daily Activities
Current Actifit User Rank: 63 (+17.00)*
*Holding 170.00 AFITX tokens
Rewarded Activity Reports: Level 8/10
Next Badge: Level 9 needs to have 720 Rewarded Activity Reports!

How to start your actifit/HIVE account:
• Signup for a HIVE-account here or here
• Download the app for Android or IOS
• Join Actifit's community on Discord for discussions and help
• Follow @actifit for daily News and Statistics
• Read the Official White Paper for further information on the project!
• Please vote for @actifit as witness!! The team is doing an excellent job!
• Make at least 5K steps daily and get upvotes from @actifit!
• Now you are ready to go to the Moon!
• Distance to the Moon is avg. 385K km! Enjoy your lifelong travel! 😄

This is my actifit posting account! I'm trying to enhance my health and fitness mainly by running, walking and cycling.
Please support and follow my progress! Thanks so much!
In addition your steps can earn Sweat-Coins!
Please use the following link to download the App (IOS or Android):
Sweat-Coins
Life is Motion! Live an active Lifestyle to stay healthy and fit!




Photos © by actifit-peter
Who-Am-I ?