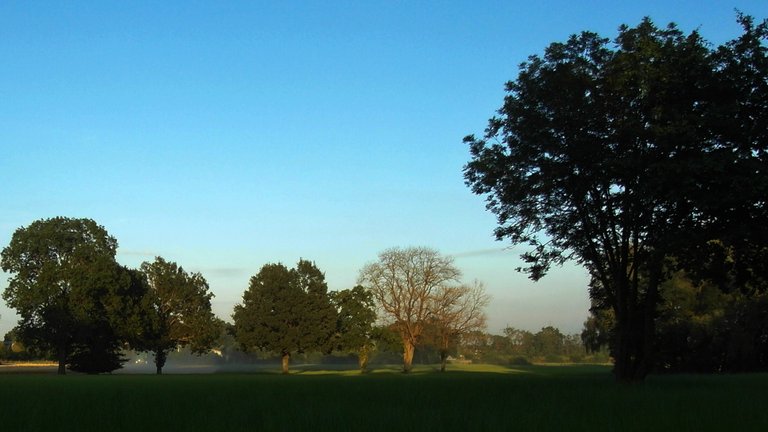 My Actifit Blog #698 | 29 July 2020 |
Today was one of those days when one prefers cooler places. The sky was almost cloudless, the sun was shining mercilessly down on us humans and the whole nature and we were looking for protection from the heat of nearly 30 degrees Celsius
In the late evening hours, still a good hour before the sunset, one could dare a comfortable walk. The air was mild and the heat of the day was almost gone.
But it is getting hotter every day . . . says the weather forcast!

Heute war einer jener Tage, an denen man sich lieber kühlere Plätze sucht. Der Himmel war fast wolkenlos, die Sonne strahlte erbarmungslos auf uns Menschen und die gesamte Natur herunter und wir suchen Schutz vor der Hitze von fast 30 Grad Celsius.
In den späteren Abendstunden, noch gut eine Stunde vor dem Sonnenuntergang, konnte man einen gemütlichen Spaziergang wagen. Die Luft war mild und die Hitze des Tages war fast verflogen.
Aber es wird jeden Tag heißer . . . so sagt der Wetterbericht!

Stats for Today
Walking: 5 km
Current Total 2020:

1 393 km
Activity Count: 10 229 steps

(counted by my Fitbit device synced with actifit fitness tracker)
Activity Type:
Walking, Daily Activities
Current Actifit User Rank: 63 (+17.00)*
*Holding 170.00 AFITX tokens
Rewarded Activity Reports: Level 8/10
Next Badge: Level 9 needs to have 720 Rewarded Activity Reports!

How to start your actifit/HIVE account:
• Signup for a HIVE-account here or here
• Download the app for Android or IOS
• Join Actifit's community on Discord for discussions and help
• Follow @actifit for daily News and Statistics
• Read the Official White Paper for further information on the project!
• Please vote for @actifit as witness!! The team is doing an excellent job!
• Make at least 5K steps daily and get upvotes from @actifit!
• Now you are ready to go to the Moon!
• Distance to the Moon is avg. 385K km! Enjoy your lifelong travel! 😄

This is my actifit posting account! I'm trying to enhance my health and fitness mainly by running, walking and cycling.
Please support and follow my progress! Thanks so much!
In addition your steps can earn Sweat-Coins!
Please use the following link to download the App (IOS or Android):
Sweat-Coins
Life is Motion! Live an active Lifestyle to stay healthy and fit!




Photos © by actifit-peter
Who-Am-I ?