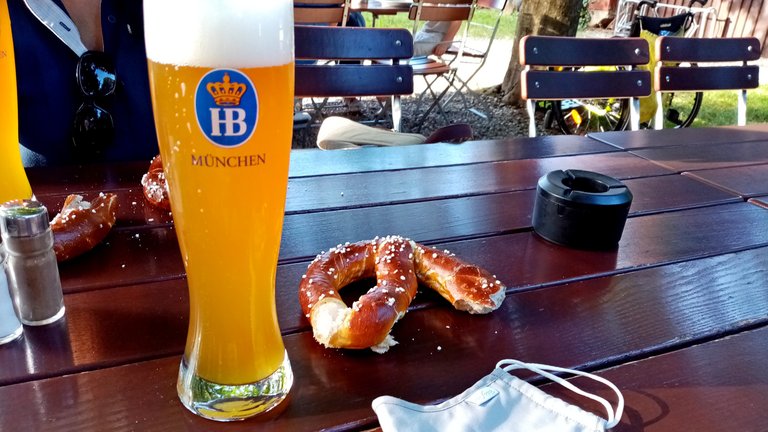 My Actifit Blog #713 | 16 August 2020 |
I love this nice little beer garden in my area, which is located directly at the railroad station to Munich. It's almost like a year ago, when we didn't know that "Corona" keeps the whole world in suspense.
The atmosphere was cheerful and relaxed, the food is freshly prepared by the owner and the beer tastes simply delicious. In this beer garden you can get beer from "Hofbräu Munich". Many tourists are probably familiar with the "Hofbräuhaus" in the center of Munich.
I ran 5 km today and when I took a walk after visiting the beer garden I made another 4 km.

Ich liebe diesen kleinen Biergarten in meiner Gegend, der direkt an der Bahnstrecke nach München liegt. Es ist fast wie vor einem Jahr, als wir noch nicht wussten, dass "Corona" die gesamte Welt in Atem hält.
Die Stimmung war heiter und ausgelassen, das Essen wird frisch vom Gastwirt zubereitet und das Bier schmeckt einfach köstlich. In diesem Biergarten gibt es Bier von "Hofbräu München". Vielen Touristen dürfte das Hofbräuhaus in Münchens Innenstadt ein Begriff sein.
5 km bin ich heute gelaufen und beim Spaziergang nach dem Biergarten Besuch sind noch einmal 4 km zusammengekommen.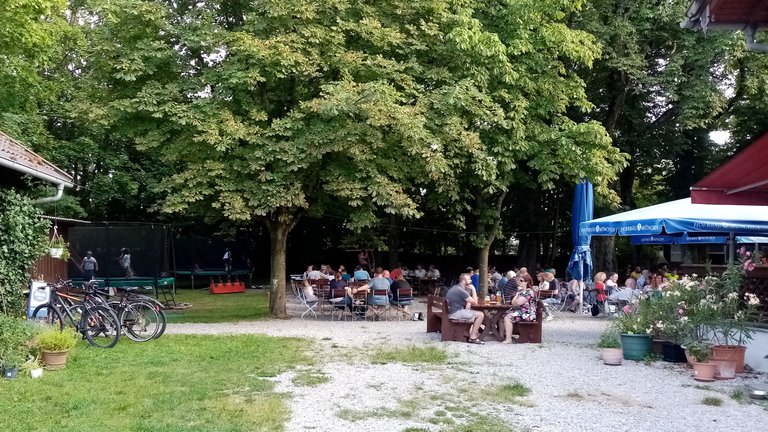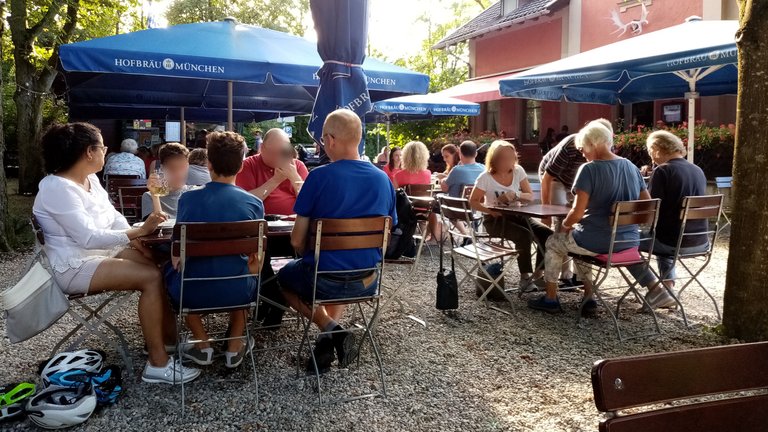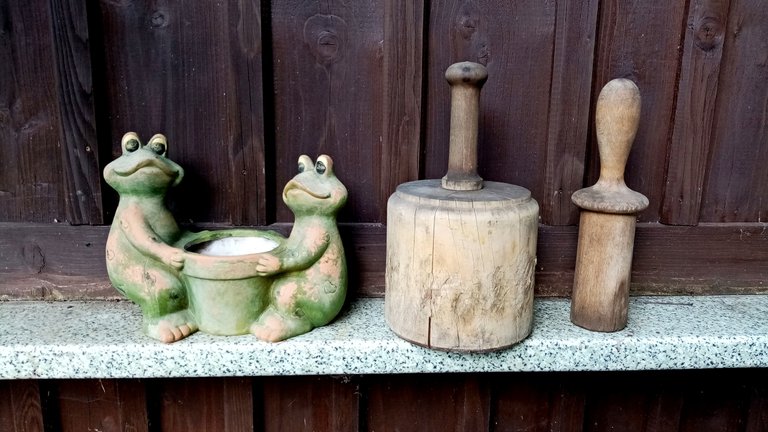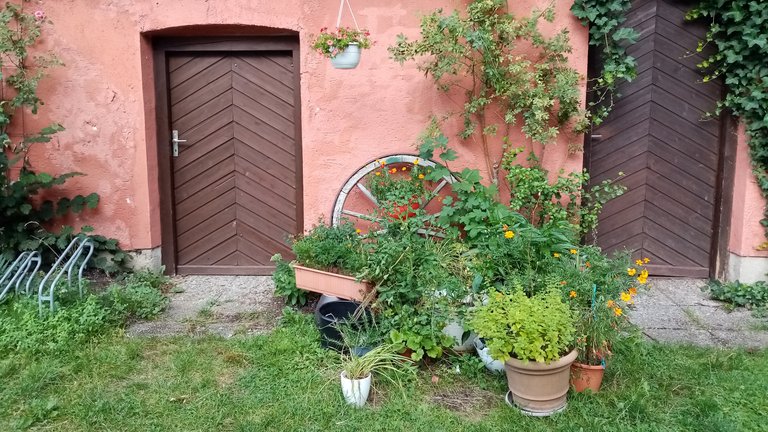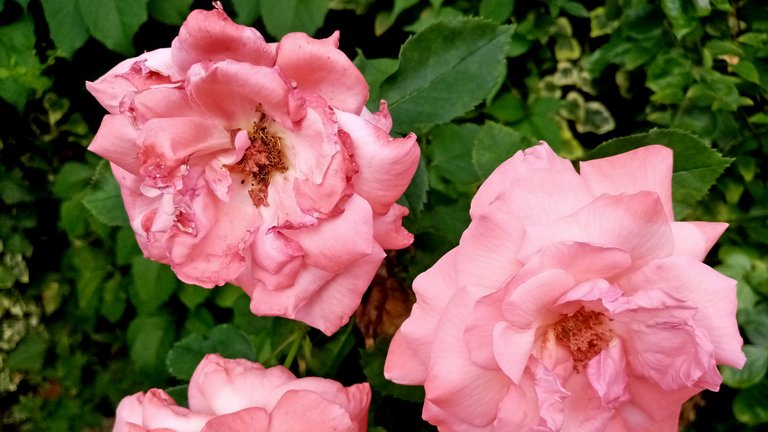 Stats for Today
Running: 5 km • Walking: 4 km
Current Total 2020:

1 575 km
Activity Count: 15 349 steps

(counted by my Fitbit device synced with actifit fitness tracker)
Activity Type:
Running, Walking, Daily Activities
Current Actifit User Rank: 63 (+17.00)*
*Holding 170.00 AFITX tokens
Rewarded Activity Reports: Level 8/10
Next Badge: Level 9 needs to have 720 Rewarded Activity Reports!

How to start your actifit/HIVE account:
• Signup for a HIVE-account here or here
• Download the app for Android or IOS
• Join Actifit's community on Discord for discussions and help
• Follow @actifit for daily News and Statistics
• Read the Official White Paper for further information on the project!
• Please vote for @actifit as witness!! The team is doing an excellent job!
• Make at least 5K steps daily and get upvotes from @actifit!
• Now you are ready to go to the Moon!
• Distance to the Moon is avg. 385K km! Enjoy your lifelong travel! 😄

This is my actifit posting account! I'm trying to enhance my health and fitness mainly by running, walking and cycling.
Please support and follow my progress! Thanks so much!
In addition your steps can earn Sweat-Coins!
Please use the following link to download the App (IOS or Android):
Sweat-Coins
Life is Motion! Live an active Lifestyle to stay healthy and fit!




Photos © by actifit-peter
Who-Am-I ?