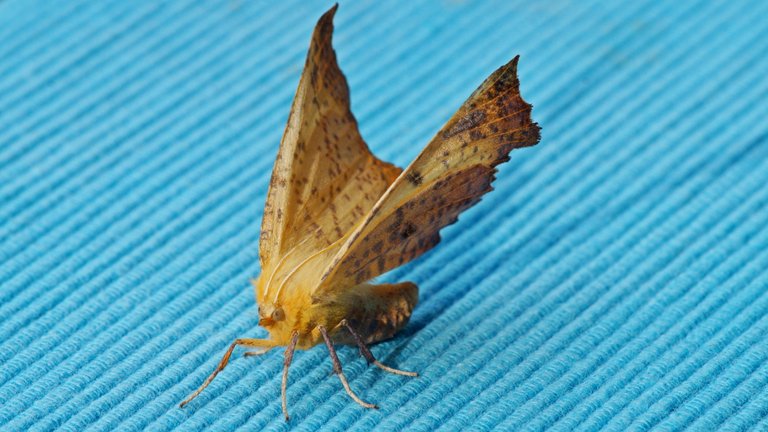 My Actifit Blog #721 | 24 August 2020 |
A pretty little fellow landed on my breakfast table today and stayed there calmly for at least almost half an hour. It let itself be photographed patiently and showed itself from its most beautiful side.
Even after intensive search on Google I could not find a name for this beautiful butterfly. The wings reminded me of withered leaves with its typical brown colouring.
It does not seem to be a moth, as far as I know, because they have wings that lie downwards when at rest. These, however, were directed vertically upwards. I will gladly be taught the opposite.
Now only our dear @faltermann and @jaki01 can help, because both are experts in this field and they certainly know the name of this little fellow.
Otherwise, after this pleasant encounter, I did a 10 km run around the fields, which was a perfect start into the day!

Ein hübsches kleines Kerlchen landete heute auf meinem Frühstückstisch und blieb für mindestens fast eine halbe Stunde ganz ruhig sitzen. Es ließ sich geduldig abfotografieren und zeigte sich von seiner schönsten Seite.
Auch nach intensiver Suche auf Google konnte ich keinen Namen für diesen schönen Schmetterling finden. Die Flügel erinnern an verwelktes Laub mit seiner typischen braunen Färbung.
Eine Motte scheint es meines Wissens nicht zu sein, denn diese haben in Ruhestellung nach unten anliegende Flügel. Diese Flügel waren hingegen vertikal nach oben gerichtet. Gerne lasse ich mich eines besseren belehren.
Jetzt kõnnen nur noch unser lieber @faltermann und @jaki01 helfen, denn beide sind Experten auf diesem Gebiet und sie wissen ganz bestimmt, wie dieses Kerlchen heißt.
Nach dieser freundlichen Begegnung lief ich noch 10 km um die Felder. Für mich war das ein perfekter Start in den Tag!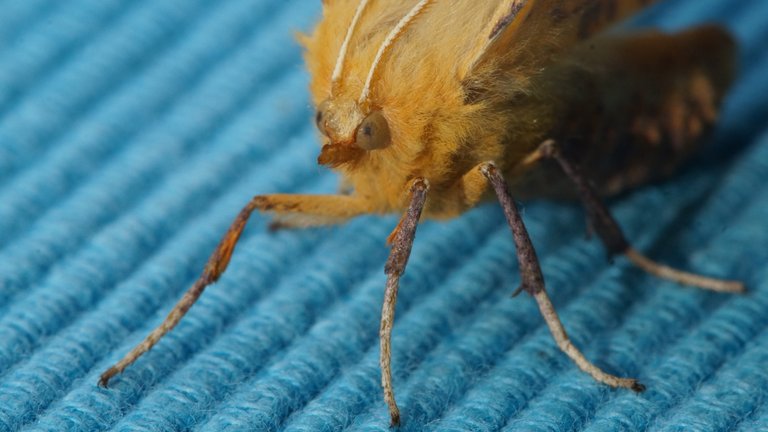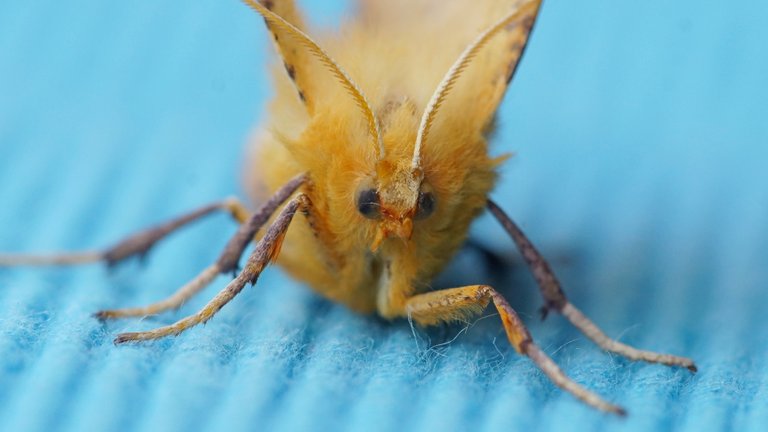 Stats for Today
Running: 10 km
Current Total 2020:

1 634 km
Activity Count: 18 043 steps

(counted by my Fitbit device synced with actifit fitness tracker)
Activity Type:
Running, Daily Activities
Current Actifit User Rank: 65 (+17.00)*
*Holding 170.00 AFITX tokens
Rewarded Activity Reports: Level 9/10
Checkout all original rewarded Reports on actifit.io UI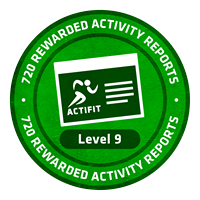 Next and last Badge: Level 10 needs to have 1080 Rewarded Activity Reports!

How to start your actifit/HIVE account:
• Signup for a HIVE-account here or here
• Download the app for Android or IOS
• Join Actifit's community on Discord for discussions and help
• Follow @actifit for daily News and Statistics
• Read the Official White Paper for further information on the project!
• Please vote for @actifit as witness!! The team is doing an excellent job!
• Make at least 5K steps daily and get upvotes from @actifit!
• Now you are ready to go to the Moon!
• Distance to the Moon is avg. 385K km! Enjoy your lifelong travel! 😄

This is my actifit posting account! I'm trying to enhance my health and fitness mainly by running, walking and cycling.
Please support and follow my progress! Thanks so much!
In addition your steps can earn Sweat-Coins!
Please use the following link to download the App (IOS or Android):
Sweat-Coins
Life is Motion! Live an active Lifestyle to stay healthy and fit!




Photos © by actifit-peter
Who-Am-I ?