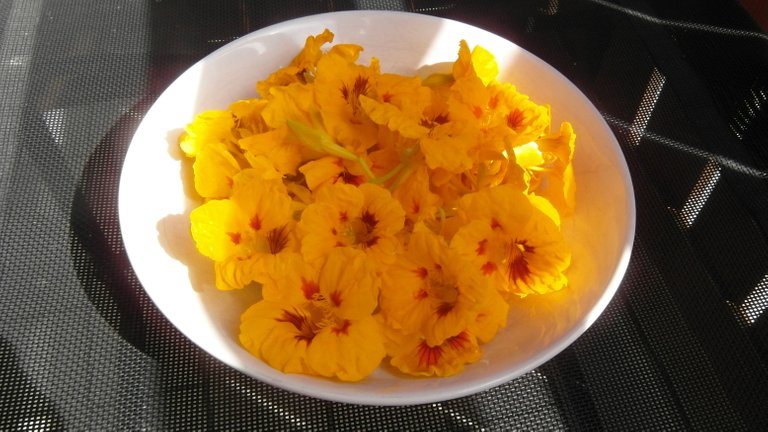 My Actifit Blog #722 | 25 August 2020 |
Today I harvested my nasturtium, which has been growing on my balcony for many weeks.
The flowers are bright yellow and beautiful to look at. As many probably know, everything can be eaten from the nasturtium: ...stems, leaves, flowers and even the seeds. The taste may require some people to get used to it, because not everyone likes the spiciness, which is similar to mustard or horseradish.
I love this plant and I especially like to use the flowers as decoration for salads. I also like the taste of it very much, as I generally love to use hot spices in my kitchen.

Heute hab ich meine Kapuzinerkresse, die auf meinem Balkon seit vielen Wochen wächst, geerntet.
Die Blüten sind leuchtend gelb und wunderschön anzusehen. Wie viele bestimmt wissen, kann von der Kapuzinerkresse alles gegessen werden: Stengel, Blätter, Blüten und auch die Samen. Der Geschmack mag für manche gewöhnungsbedürftig sein, denn die Schärfe, die an Senf oder Meerrettich erinnert, mag nicht jeder.
Ich liebe diese Pflanze und benutze insbesondere die Blüten als Deko für Salate. Sie schmeckt mir auch sehr, da ich generell scharfe Gewürze sehr gerne in meiner Küche verwende.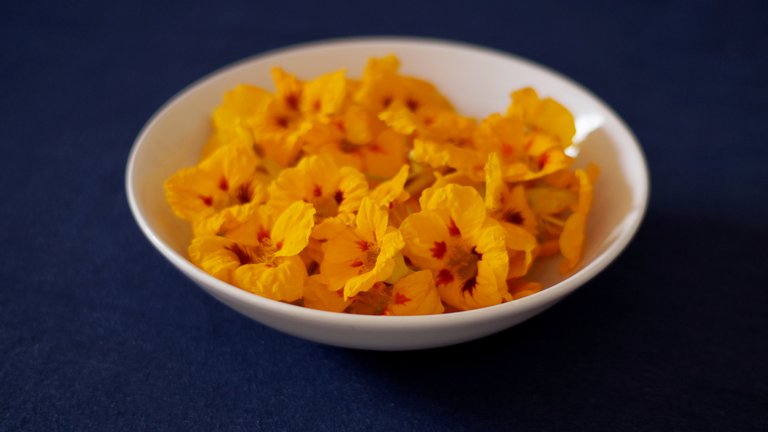 Stats for Today
Cycling: 23 km • Walking: 8 km
Current Total 2020:

1 665 km
Activity Count: 25 030 steps

(counted by my Fitbit device synced with actifit fitness tracker)
Activity Type:
Cycling, Walking, Daily Activities
Current Actifit User Rank: 65 (+17.00)*
*Holding 170.00 AFITX tokens
Rewarded Activity Reports: Level 9/10
Checkout all original rewarded Reports on actifit.io UI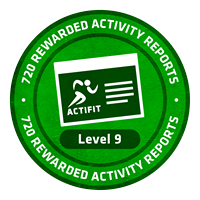 Next and last Badge: Level 10 needs to have 1080 Rewarded Activity Reports!

How to start your actifit/HIVE account:
• Signup for a HIVE-account here or here
• Download the app for Android or IOS
• Join Actifit's community on Discord for discussions and help
• Follow @actifit for daily News and Statistics
• Read the Official White Paper for further information on the project!
• Please vote for @actifit as witness!! The team is doing an excellent job!
• Make at least 5K steps daily and get upvotes from @actifit!
• Now you are ready to go to the Moon!
• Distance to the Moon is avg. 385K km! Enjoy your lifelong travel! 😄

This is my actifit posting account! I'm trying to enhance my health and fitness mainly by running, walking and cycling.
Please support and follow my progress! Thanks so much!
In addition your steps can earn Sweat-Coins!
Please use the following link to download the App (IOS or Android):
Sweat-Coins
Life is Motion! Live an active Lifestyle to stay healthy and fit!




Photos © by actifit-peter
Who-Am-I ?