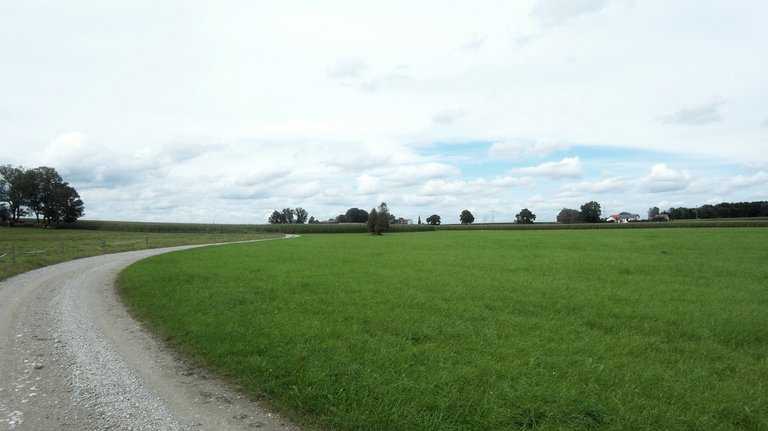 My Actifit Blog #727 | 31 August 2020 |
After a 6 km walk in rather cool, autumn-like temperatures of about 15 degrees Celsius I went for a little ride on my bike. This was a perfect combination for me to regenerate my legs from the weekend.
The goal of the bike ride was to explore new running tracks. Whether I will take on the 16 km as a run in the near future, I don't know yet. In any case, I definitely would need a very good day to do it, on which I will be rested, because the track is very, very hilly and will therefore be very exhausting.

Nach einem 6 km Spaziergang bei eher kühlen, herbstlichen Temperaturen von ca. 15 Grad Celsius machte ich noch eine kleine Runde mit dem Fahrrad. Das war für mich eine perfekte Kombination um meine Beine vom Wochenende zu regenerieren.
Ziel der Radfahrt war die Erkundung von neuen Laufstrecken. Ob ich die 16 km in nächster Zeit als Lauf in Angriff nehmen werde, weiß ich noch nicht. Ich brauche dafür auf jeden Fall einen sehr guten Tag, an dem ich ausgeruht bin, denn die Strecke ist sehr, sehr hügelig und wird damit sehr anstrengend sein.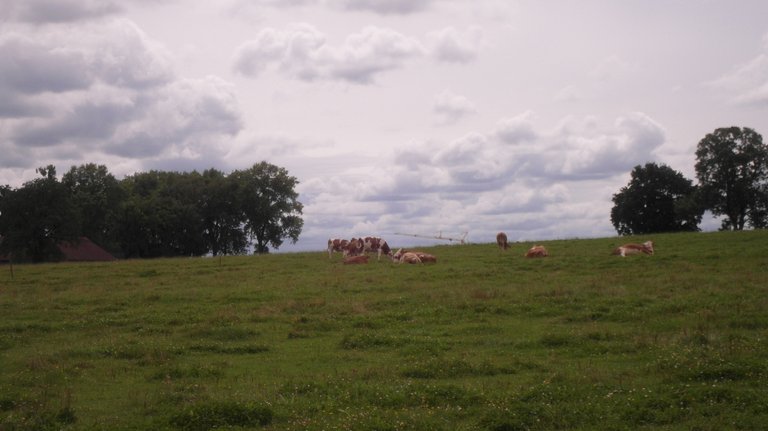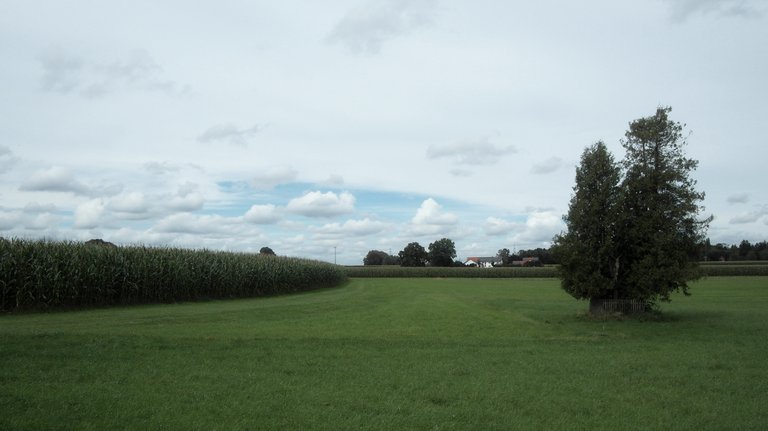 Stats for Today
Cycling: 16 km • Walking: 6 km
Current Total 2020:

1 715 km
Activity Count: 16 868 steps

(counted by my Fitbit device synced with actifit fitness tracker)
Activity Type:
Cycling, Walking, Daily Activities
Current Actifit User Rank: 65 (+17.00)*
*Holding 170.00 AFITX tokens
Rewarded Activity Reports: Level 9/10
Checkout all original rewarded Reports on actifit.io UI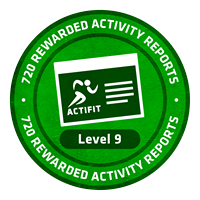 Next and last Badge: Level 10 needs to have 1080 Rewarded Activity Reports!

How to start your actifit/HIVE account:
• Signup for a HIVE-account here or here
• Download the app for Android or IOS
• Join Actifit's community on Discord for discussions and help
• Follow @actifit for daily News and Statistics
• Read the Official White Paper for further information on the project!
• Please vote for @actifit as witness!! The team is doing an excellent job!
• Make at least 5K steps daily and get upvotes from @actifit!
• Now you are ready to go to the Moon!
• Distance to the Moon is avg. 385K km! Enjoy your lifelong travel! 😄

This is my actifit posting account! I'm trying to enhance my health and fitness mainly by running, walking and cycling.
Please support and follow my progress! Thanks so much!
In addition your steps can earn Sweat-Coins!
Please use the following link to download the App (IOS or Android):
Sweat-Coins
Life is Motion! Live an active Lifestyle to stay healthy and fit!




Photos © by actifit-peter
Who-Am-I ?