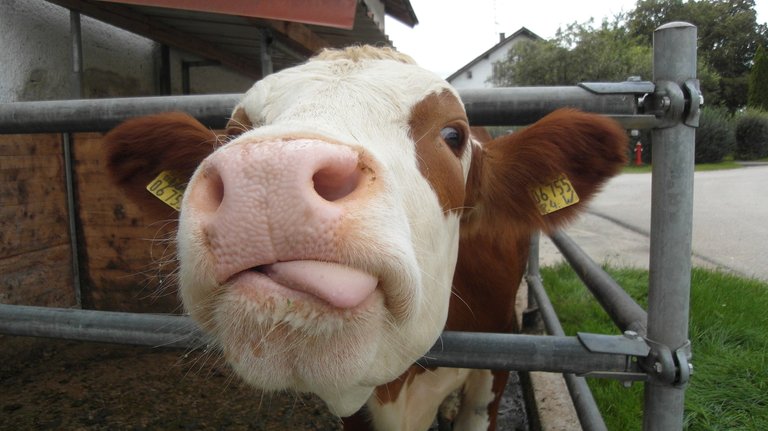 My Actifit Blog #734 | 7 September 2020 |
During my walks I often pass an enclosure where there are up to five calves. The curiosity of these young cattle is always amazing. When I approach them, they usually approach me and stretch their head towards me.
Often they stick out their tongue and try to lick my arm or hand. This time I took a photo of one of the calves. :-)
Apart from that I ran around the fields for about 7 km at a very good pace!

Bei meinen Spaziergängen komme ich öfter an einem Gehege vorbei, in dem sich bis zu fünf Kälber befinden. Die Neugierde dieser Jungrinder ist immer wieder erstaunlich. Wenn ich mich ihnen nähere kommen sie meist auf mich zu und strecken mir ihren Kopf entgegen.
Oft strecken sie dann auch ihre Zunge heraus und versuchen mich am Arm oder an der Hand abzulecken. Dieses Mal hab ich eines der Kälber dabei fotografisch erwischt. :-)
Ansonsten bin ich noch ca. 7 km in einem flotten Tempo um die Felder gelaufen!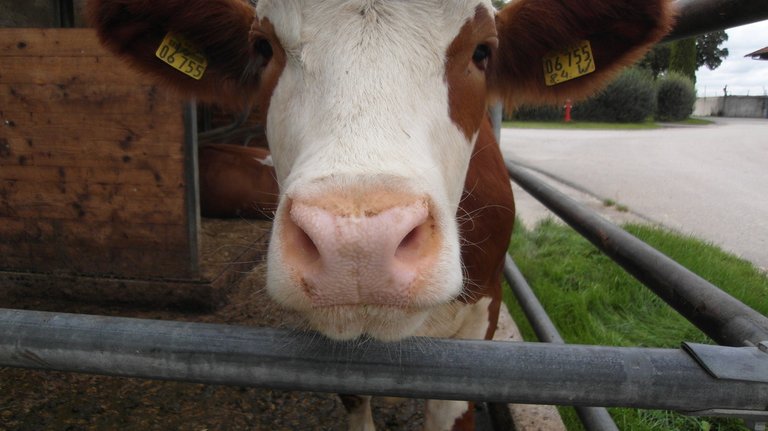 Stats for Today
Running: 7 km • Walking: 3 km
Current Total 2020:

1 793 km
Activity Count: 14 130 steps

(counted by my Fitbit device synced with actifit fitness tracker)
Activity Type:
Running, Walking, Daily Activities
Current Actifit User Rank: 65 (+17.00)*
*Holding 170.00 AFITX tokens
Rewarded Activity Reports: Level 9/10
Checkout all original rewarded Reports on actifit.io UI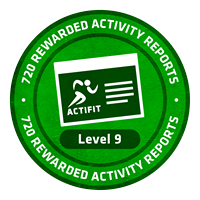 Next and last Badge: Level 10 needs to have 1080 Rewarded Activity Reports!

How to start your actifit/HIVE account:
• Signup for a HIVE-account here or here
• Download the app for Android or IOS
• Join Actifit's community on Discord for discussions and help
• Follow @actifit for daily News and Statistics
• Read the Official White Paper for further information on the project!
• Please vote for @actifit as witness!! The team is doing an excellent job!
• Make at least 5K steps daily and get upvotes from @actifit!
• Now you are ready to go to the Moon!
• Distance to the Moon is avg. 385K km! Enjoy your lifelong travel! 😄

This is my actifit posting account! I'm trying to enhance my health and fitness mainly by running, walking and cycling.
Please support and follow my progress! Thanks so much!
In addition your steps can earn Sweat-Coins!
Please use the following link to download the App (IOS or Android):
Sweat-Coins
Life is Motion! Live an active Lifestyle to stay healthy and fit!




Photos © by actifit-peter
Who-Am-I ?