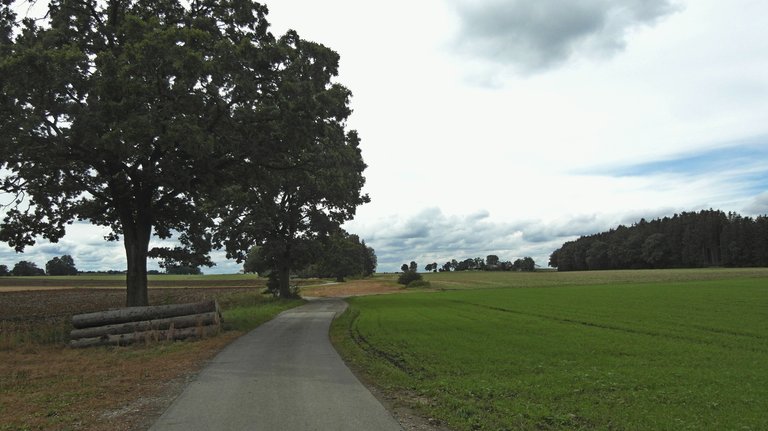 My Actifit Blog #743 | 18 September 2020 |
The cooler, but somewhere still late summer weather gives me the opportunity to choose better times for running, cycling and walking.
In midsummer I was hardly able to run in the late morning or afternoon because of the heat. For me, temperatures around 30 degrees Celsius are just too exhausting for this kind of activity.
So today morning it was still quite fresh, but ideal weather for a run. Also this evening - just before sunset - the day's heat cooled down and I could really enjoy my 8 km run.
Autumn is really an ideal season for me to run, cycle and go for walks.

Das kühlere, irgendwo aber immer noch spätsommerliche Wetter, gibt mir die Möglichkeit für mich bessere Zeiten für Laufen, Radfahren und Spaziergänge auszuwählen.
Im Hochsommer war es mir aufgrund der Hitze kaum möglich am späten Vormittag oder am Nachmittag zu laufen. Für mich sind Temperaturen um die 30 Grad Celsius für diese Art von Aktivität einfach zu anstrengend.
So war es heute morgen noch recht frisch, aber ein ideales Wetter für einen Lauf. Auch heute Abend - kurz vor Sonnenuntergang - kühlte die Tageswärme ab und ich konnte meinen 8 km Lauf richtig schön genießen.
Der Herbst ist wirklich eine ideale Jahreszeit für mich zum Laufen, Radfahren und für Spaziergänge.

Stats for Today
Running: 8 km
Current Total 2020:

1 900 km
Activity Count: 15 786 steps

(counted by my Fitbit device synced with actifit fitness tracker)
Activity Type:
Running, Daily Activities
Current Actifit User Rank: 65 (+17.00)*
*Holding 170.00 AFITX tokens
Rewarded Activity Reports: Level 9/10
Checkout all original rewarded Reports on actifit.io UI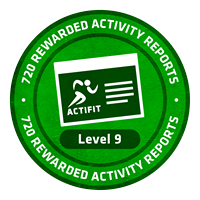 Next and last Badge: Level 10 needs to have 1080 Rewarded Activity Reports!

How to start your actifit/HIVE account:
• Signup for a HIVE-account here or here
• Download the app for Android or IOS
• Join Actifit's community on Discord for discussions and help
• Follow @actifit for daily News and Statistics
• Read the Official White Paper for further information on the project!
• Please vote for @actifit as witness!! The team is doing an excellent job!
• Make at least 5K steps daily and get upvotes from @actifit!
• Now you are ready to go to the Moon!
• Distance to the Moon is avg. 385K km! Enjoy your lifelong travel! 😄

This is my actifit posting account! I'm trying to enhance my health and fitness mainly by running, walking and cycling.
Please support and follow my progress! Thanks so much!
In addition your steps can earn Sweat-Coins!
Please use the following link to download the App (IOS or Android):
Sweat-Coins
Life is Motion! Live an active Lifestyle to stay healthy and fit!




Photos © by actifit-peter
Who-Am-I ?