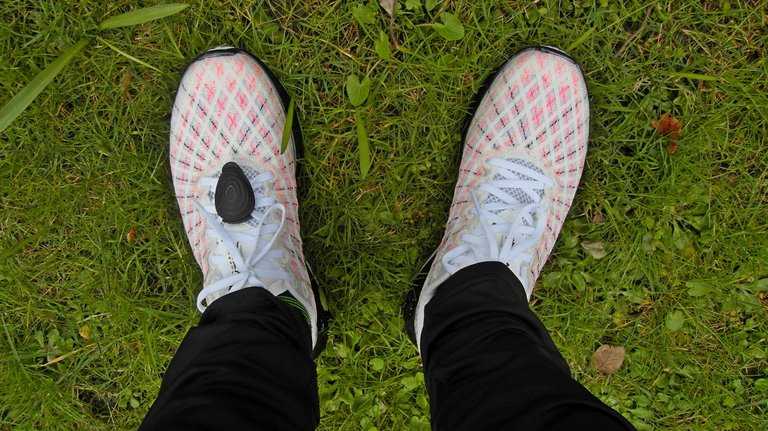 My Actifit Blog #919 | 17 April 2021 |
Yesterday I got a new pair of running shoes! They are my fourth pair of running shoes in two years. In total, I ran about 2000 km since I started running in June 2019.
This is in addition also my third pair of shoes from the company "Under Armour" with their latest model "Flow Velociti Wind".
I am very happy with this brand of shoes, this new shoe is also very comfortable and has an absolutely great fit. It weighs only 210 gr. (7.4 ounces) in my size (US: 8), so it is a very light shoe, the lightest I ever wore. My 10 km run in these shoes today was a real pleasure!
I am very happy to run with it many, many kilometers in the coming months.

Gestern bekam ich ein neues Paar Laufschuhe! Es sind meine vierten Laufschuhe innerhalb von zwei Jahren. Insgesamt bin ich seit meinem Laufbeginn im Juni 2019 ca. 2000 km gelaufen.
Das ist auch zusätzlich mein drittes Paar Schuhe der Fa. Under Armour mit deren neuestem Modell "Flow Velociti Wind".
Ich bin mit dieser Schuhmarke sehr zufrieden, auch dieser neue Schuh ist sehr komfortabel und hat eine absolut tolle Passform. Er wiegt in meiner Größe (US: 8) nur 210 gr., also ein sehr leichter Schuh, der leichteste, den ich bisher getragen habe. Mein 10 km Lauf heute war ein Genuss in diesen Schuhen!
Ich freue mich sehr, mit diesen Schuhen viele, viele Kilometer in den nächsten Monaten zu laufen.

Stats for Today
Running: 10 km
Current Total 2021:

587 km
Activity Count: 15 483 steps

(counted with Fitbit device and synced with @actifit fitness tracker)
Activity Type:
Running, Daily Activities
Current Actifit User Rank: 65 (+19.50)*
*Holding 195.00 AFITX tokens
Rewarded Activity Reports: Level 9/10
Checkout all original rewarded Reports on actifit.io UI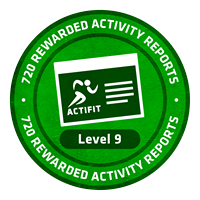 Next and last Badge: Level 10 needs to have 1080 Rewarded Activity Reports!

How to start your actifit/HIVE account:
• Signup for a HIVE-account here or here
• Download the app for Android or IOS
• Join Actifit's community on Discord for discussions and help
• Follow @actifit for daily News and Statistics
• Read the Official White Paper for further information on the project!
• Please vote for @actifit as witness!! The team is doing an excellent job!
• Make at least 5000 steps daily and get upvotes from @actifit!
• Now you are ready to go to the Moon!
• Distance to the Moon: Ø 385000 km! Enjoy your lifelong travel! 😄

This is my actifit posting account! I'm trying to enhance my health and fitness mainly by running, walking and cycling.
Please support and follow my progress! Thanks so much!
In addition your steps can earn Sweat-Coins!
Please use the following link to download the App (IOS or Android):
Sweat-Coins
Life is Motion! Live an active Lifestyle to stay healthy and fit!




Photos © by actifit-peter
Who-Am-I ?