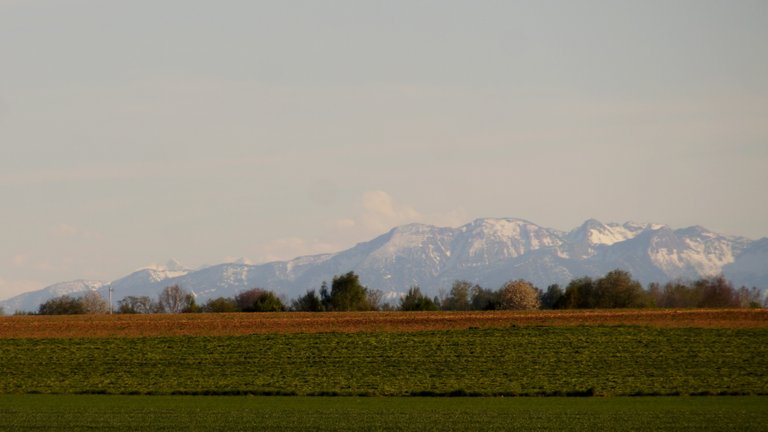 My Actifit Blog #936 | 9 May 2021 |
Punctually at 13.00 o'clock the "Wingsforlifeworldrun" started worldwide. This initiative, which has already been in existence for eight years, supports spinal cord research through donations in order to help people with spinal paralysis to lead a better life in the future.
I participated for the first time this year. The weather conditions were very tough for me at least: we had pre-summer temperatures of more than 25 degrees, the sun was shining down brutally and every step of the run was very exhausting for me.
All in all, it was fun and I look forward to a restful and quiet night.
I took the picture above today in the late afternoon. We had incredible sight to the Alpes, which are about 300 km from my location.

Pünktlich um 13.00 Uhr ging weltweit der "Wingsforlifeworldrun" los. Diese bereits seit acht Jahren bestehende Initiative unterstützt durch Spendengelder die Rückenmarksforschung um querschnittsgelähmten Menschen zukünftig zu einem besseren Leben zu verhelfen.
Ich habe dieses Jahr zum ersten Mal mitgemacht. Die Wetterbedingungen waren für mich zumindest sehr hart: wir hatten vorsommerliche Temperaturen von mehr als 25 Grad, die Sonne schien brutal hernieder und jeder Schritt des Laufes war für mich sehr anstrengend.
Alles in allem, es hat Spaß gemacht und ich freue mich auf eine erholsame und ruhige Nacht.
Das obige Bild habe ich heute am späten Nachmittag aufgenommen. Es zeigt die Alpen in ca. 300 km Entfernung. Wir hatten eine unglaubliche Fernsicht.

Stats for Today
Running: 10 km
Current Total 2021:

698 km
Activity Count: 16 321

(counted with Fitbit device and synced with @actifit fitness tracker)
Activity Type:
Running, Daily Activities
Current Actifit User Rank: 65 (+21.00)*
*Holding 210.00 AFITX tokens
Rewarded Activity Reports: Level 9/10
Checkout all original rewarded Reports on actifit.io UI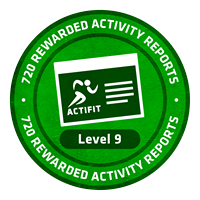 Next and last Badge: Level 10 needs to have 1080 Rewarded Activity Reports!

How to start your actifit/HIVE account:
• Signup for a HIVE-account here or here
• Download the app for Android or IOS
• Join Actifit's community on Discord for discussions and help
• Follow @actifit for daily News and Statistics
• Read the Official White Paper for further information on the project!
• Please vote for @actifit as witness!! The team is doing an excellent job!
• Make at least 5000 steps daily and get upvotes from @actifit!
• Now you are ready to go to the Moon!
• Distance to the Moon: Ø 385000 km! Enjoy your lifelong travel! 😄

This is my actifit posting account! I'm trying to enhance my health and fitness mainly by running, walking and cycling.
Please support and follow my progress! Thanks so much!
In addition your steps can earn Sweat-Coins!
Please use the following link to download the App (IOS or Android):
Sweat-Coins
Life is Motion! Live an active Lifestyle to stay healthy and fit!




Photos © by actifit-peter
Who-Am-I ?