Cycling around the Fields!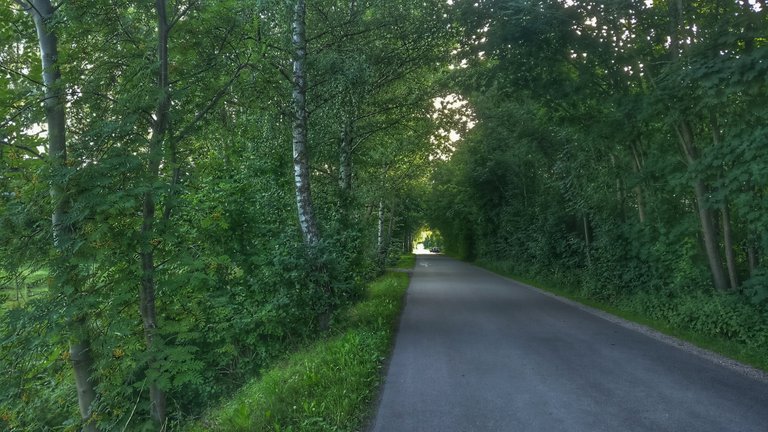 My Actifit Blog #983 | 12 July 2021 |
Today I felt like taking a little bike ride. I took my house round, which led me north of my home across the fields.
Part of this route is an 8 km long road that runs totally straight as if drawn with a ruler. There are several intersections, but the road itself has no curves.
An ideal route for "racers", so also today. A motorcyclist who wanted to know it and passed me at a very high speed. Actually way too fast!

Heute war es mir nach einer kleinen Radltour. Ich nahm meine Hausrunde, die mich nördlich meines Wohnortes über die Felder führte.
Teil dieser Strecke ist eine 8 km lange Straße, die wie mit einem Lineal gezogen total geradeaus verläuft. Es gibt mehrere Kreuzungen, aber die Straße selbst hat keine Kurven.
Eine ideale Strecke für "Raser", so auch heute. Ein Motorradfahrer wollte es wissen und fuhr mit sehr hoher Geschwindigkeit an mir vorbei. Eigentlich viel zu schnell.

Stats for Today
Cycling: 25 km
Current Total 2021:

1074 km
Activity Count: 13 283

(counted with Fitbit device and synced with @actifit fitness tracker)
Activity Type:
Cycling, Daily Activities
Current Actifit User Rank: 65 (+23.00)*
*Holding 230.00 AFITX tokens
Rewarded Activity Reports: Level 9/10
Checkout all original rewarded Reports on actifit.io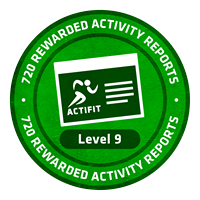 Next and last Badge: Level 10 needs to have 1080 Rewarded Activity Reports!

How to start your actifit/HIVE account:
• Signup for a HIVE-account here or here
• Download the app for Android or IOS
• Join Actifit's community on Discord for discussions and help
• Follow @actifit for daily News and Statistics
• Read the Official White Paper for further information on the project!
• Please vote for @actifit as witness!! The team is doing an excellent job!
• Make at least 5000 steps daily and get upvotes from @actifit!
• Now you are ready to go to the Moon!
• Distance to the Moon: Ø 385000 km! Enjoy your lifelong travel! 😄

This is my actifit posting account! I'm trying to enhance my health and fitness mainly by running, walking and cycling.
Please support and follow my progress! Thanks so much!
In addition your steps can earn Sweat-Coins!
Please use the following link to download the App (IOS or Android):
Sweat-Coins
Life is Motion! Live an active Lifestyle to stay healthy and fit!




Photos © by actifit-peter
Who-Am-I ?
---
---