A baby Mole on the sidewalk!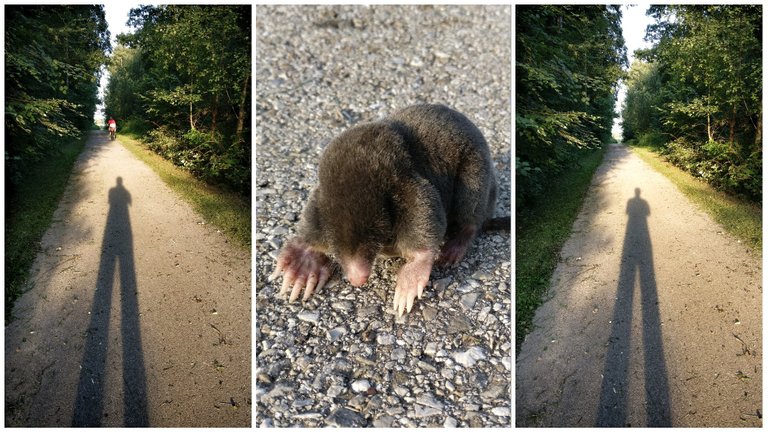 My Actifit Blog #994 | 29 July 2021 |
About 20 m ahead of me on my run today, I saw a small brown animal that was relatively motionless in the middle of the sidewalk. I stopped and saw a cute little baby mole in front of me.
Since he could easily be run over by cyclists, I gently took him in my hands and placed him in the nearby field.
He didn't seem to be injured, but was somehow disoriented. I hope this little fellow survived the excursion well.

Aus ca. 20 m Entfernung sah ich heute bei meinem Lauf vor mir ein kleines, braunes Tier, das relativ unbewegt mitten auf dem Gehweg war. Ich stoppte und sah einen süßen, kleinen Baby Maulwurf vor mir.
Da er leicht von Radfahrern überfahren werden könnte, nahm ich ihn behutsam in meine Hände und platzierte in ins nahe gelegene Feld.
Er schien nicht verletzt zu sein, war aber irgendwie orientierungslos. Ich hoffe, dass der kleine Kerl den Ausflug gut überlebt hat.

Stats for Today
Running: 7 km
Current Total 2021:

1178 km
Activity Count: 11 790

(counted with Fitbit device and synced with @actifit fitness tracker)
Activity Type:
Running, Daily Activities
Current Actifit User Rank: 65 (+23.00)*
*Holding 230.00 AFITX tokens
Rewarded Activity Reports: Level 9/10
Checkout all original rewarded Reports on actifit.io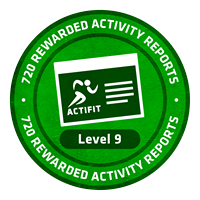 Next and last Badge: Level 10 needs to have 1080 Rewarded Activity Reports!

How to start your actifit/HIVE account:
• Signup for a HIVE-account here or here
• Download the app for Android or IOS
• Join Actifit's community on Discord for discussions and help
• Follow @actifit for daily News and Statistics
• Read the Official White Paper for further information on the project!
• Please vote for @actifit as witness!! The team is doing an excellent job!
• Make at least 5000 steps daily and get upvotes from @actifit!
• Now you are ready to go to the Moon!
• Distance to the Moon: Ø 385000 km! Enjoy your lifelong travel! 😄

This is my actifit posting account! I'm trying to enhance my health and fitness mainly by running, walking and cycling.
Please support and follow my progress! Thanks so much!
In addition your steps can earn Sweat-Coins!
Please use the following link to download the App (IOS or Android):
Sweat-Coins
Life is Motion! Live an active Lifestyle to stay healthy and fit!




Photos © by actifit-peter
Who-Am-I ?
---
---