Heavy Storm and Rain in the Morning!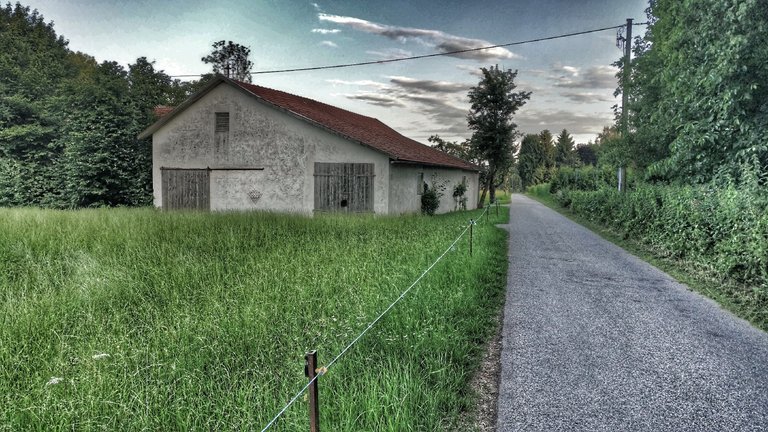 My Actifit Blog #995 | 1 August 2021 |
Today at 6:00 a.m. I was woken up by a violent storm and a heavy rain, which not only pulled me out of sleep, but all the residents of the house.
The storm lasted about 15 minutes and there was a fear that it would get worse - with basement flooding, etc. - could come.
Fortunately, no damages were caused. Everything is in order. Nevertheless, the concern is also growing in our region that a severe storm could hit us.

Heute um 6:00 Uhr früh wachte ich durch einen heftigen Sturm und einem Starkregen auf, der nicht nur mich aus dem Schlaf riss, sondern alle Bewohner des Hauses.
Das Unwetter dauerte ca. 15 Minuten und man musste befürchten, dass es noch schlimmer - mit Keller Überflutungen usw. - kommen könnte.
Zum Glück sind keine Schäden entstanden. Alles ist in Ordnung. Dennoch wächst die Sorge auch in unserer Region, dass uns ein schweres Unwetter treffen könnte.

Stats for Today
Walking: 4 km
Current Total 2021:

1182 km
Activity Count: 8 483

(counted with Fitbit device and synced with @actifit fitness tracker)
Activity Type:
Walking, Daily Activities
Current Actifit User Rank: 65 (+23.00)*
*Holding 230.00 AFITX tokens
Rewarded Activity Reports: Level 9/10
Checkout all original rewarded Reports on actifit.io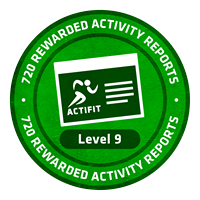 Next and last Badge: Level 10 needs to have 1080 Rewarded Activity Reports!

How to start your actifit/HIVE account:
• Signup for a HIVE-account here or here
• Download the app for Android or IOS
• Join Actifit's community on Discord for discussions and help
• Follow @actifit for daily News and Statistics
• Read the Official White Paper for further information on the project!
• Please vote for @actifit as witness!! The team is doing an excellent job!
• Make at least 5000 steps daily and get upvotes from @actifit!
• Now you are ready to go to the Moon!
• Distance to the Moon: Ø 385000 km! Enjoy your lifelong travel! 😄

This is my actifit posting account! I'm trying to enhance my health and fitness mainly by running, walking and cycling.
Please support and follow my progress! Thanks so much!
In addition your steps can earn Sweat-Coins!
Please use the following link to download the App (IOS or Android):
Sweat-Coins
Life is Motion! Live an active Lifestyle to stay healthy and fit!




Photos © by actifit-peter
Who-Am-I ?
---
---