Actifit.io Updates: Market, Account Recovery, HE Balances & more. Delegation Rewards. Witness Status
We are excited to present you with another update relating to improving your user experience and functionality available on actifit.io to support your health, fitness, and rewards journey with Actifit!
We have made several rounds of improvements, which we will highlight below.
Account recovery
As part of providing more secure and fuller control to your account, we have implemented the capability to adjust your recovery account by accessing your password & key management screen on actifit.io.

This functionality allows you to adjust your hive/steem accounts, by selecting which blockchain you currently have active via your right hand menu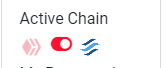 Total Funds Display Transfer
A functionality mostly available on exchanges allows you to view, and in a one-click, select the total amount you wish to transfer via your balance. We decided to add this functionality particularly for anyone who wishes to transfer a full balance in an easy manner.
This applies to your existing HIVE/HBD (under Hive) and STEEM/SBD (under Steem)
Simply click on the total value next to the amount field, and it will be loaded.
The amount will auto-change if you switch between HIVE/HBD (or STEEM/SBD)

Activity Feed & Market Links
We have added links to both activity feed & market for logged out and logged in users landing page display, as we believe many users are interested in heading to the market directly, and new landing users might be interested in checking out both the activity feed as well as the market to learn more about actifit's key sections.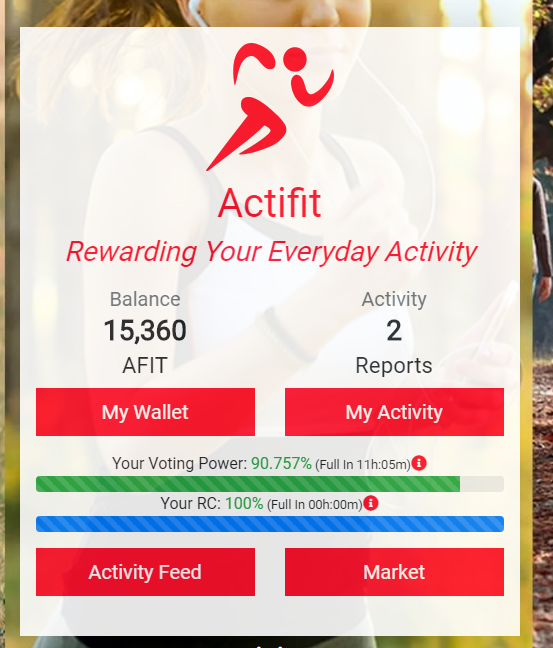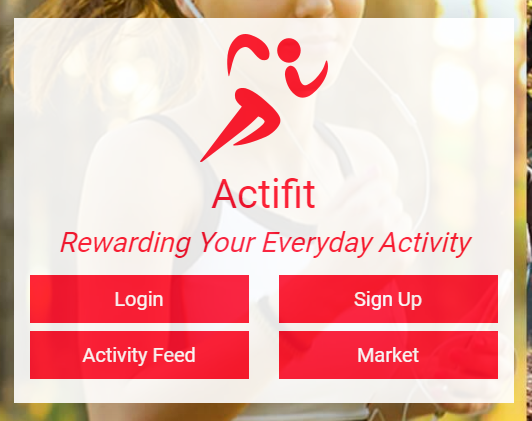 Market Display Adjustments
We have made adjustments to improve the layout, the display, and the UX of the market section. This includes better product cards, more dispersed layout and more color options for purchase buttons. You can check out the new changes by visiting the market and experiencing it first hand.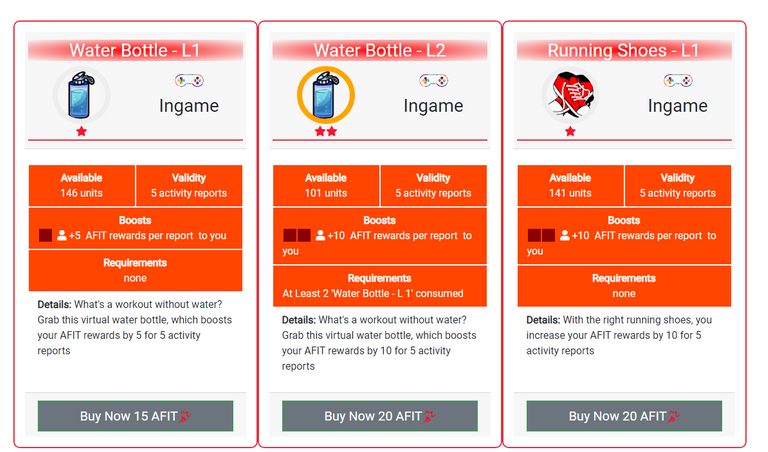 Display AFIT + AFITX Balance for SE/HE on profile page
As part of the additional Hive-Engine, we have appended to the user's profile page the display of the current user's balance in AFIT and AFITX which is currently available on Hive-Engine.

In addition, several other minor adjustments and bug fixes have been implemented.
Weekly Delegator Payouts Sent
Another week, another round of payouts sent to our delegators. Thank you for supporting actifit!
On Hive, rewards went out to 439 delegators, with a total rewards of 85.552 HIVE & 17.140 HBD
On Steem, rewards went out to 348 delegators, with a total rewards of 101.38 STEEM & 17.771 SBD
Witness Status
Actifit is proud to be continuously supporting Hive via running our own witness node.
We have not missed any blocks during the last week.
If you would like to support our witness, vote for us via peakd or hive blog wallet or set us as proxy via peakd
---
Support our witness on Hive: vote for us via peakd or hive blog wallet or set us as proxy via peakd
Our amazing team
@alfamano | @alokkumar121 | @ciuoto | @ckole | @katerinaramm | @priyanarc | @rabihfarhat | @pjansen | @thereikiforest | @silvertop | @elizabethbit | @deepu7 | @kpreddy

Haven't downloaded Actifit yet? download it from the playstore or from the app store and start your journey to fitness and rewards!









---
---