In light of further improvements to your actifit experience, and as we continue to further integrate Hive's ecosystem & related functionality, and as we had last week provided further wallet support to hive-engine, we are happy to announce the below changes along the same path.
Transfer AFIT & AFITX Between S-E & H-E
As many users have transitioned from using steem-engine to hive-engine, and to further provide support for AFIT & AFITX on the new exchange, we have created the ability via actifit.io wallet to move tokens in-between exchanges.

As you can note from the screenshot, you can see your AFIT balance on actifit.io wallet, but also your AFIT balance on both S-E and H-E exchanges. Similarly for AFITX you can see your balance on both S-E and H-E (since AFITX is solely an on-chain token).
The arrow below each token on exchange allows you to proceed with moving tokens over from one exchange to the other.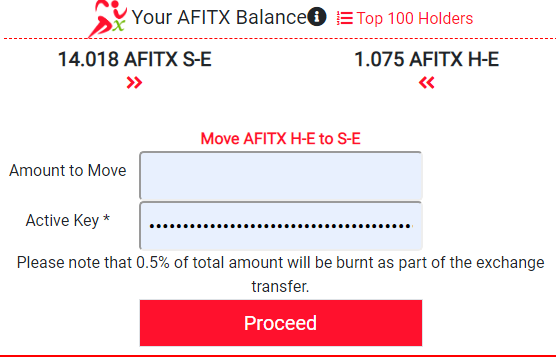 Although steem-engine and hive-engine charge a 1% each on token withdrawal, yet we will not be charging a total of 2%, we will be instead burning 0.5% as a total per transaction.
After confirming your request, the tokens will be transferred over and be available for use on the other exchange.
Power Down AFIT to H-E
Our existing approach for moving/powering down your AFIT tokens on your actifit.io wallet, i.e. allowing you to trade them was set to move them to Steem-engine. Again in light of further support for hive-engine, and as we are relying on hive as our master blockchain, we have changed this functionality so that AFIT tokens are now powered down to hive-engine.
As of now, all existing power down requests have been reset, and you will need to put in a new request for your AFIT to start being powered down to hive-engine
The existing processs remains the same and with similar limitations, bound by the total amount of AFITX you hold to affect your daily limit for moving AFIT tokens.
Steemconnect Login Option Removed
Due to all the recent changes, and particularly as we are relying on hive as master chain, and due to a lot of user confusion due to using steemconnect and its inability to properly perform transactions even when steem is used to login, we decided to remove the steemconnect login option, and maintain for now solely the use of private posting key to login to actifit.io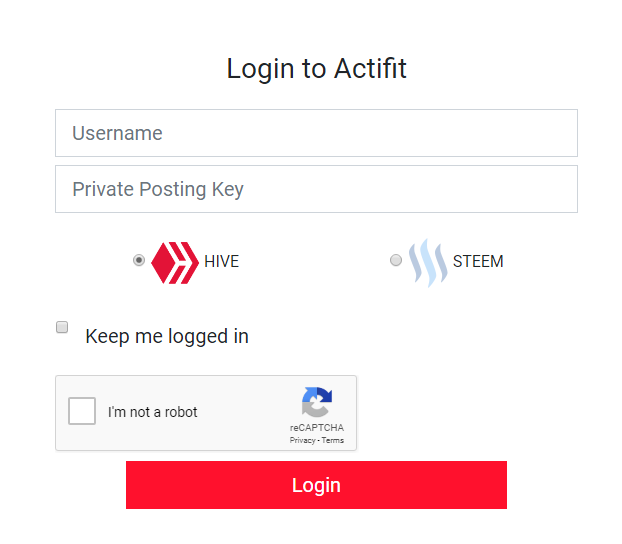 ---
Support our witness on Hive: vote for us via peakd or hive blog wallet or set us as proxy via peakd
Our amazing team
@alfamano | @alokkumar121 | @ciuoto | @ckole | @katerinaramm | @priyanarc | @rabihfarhat | @pjansen | @thereikiforest | @silvertop | @elizabethbit | @deepu7

Haven't downloaded Actifit yet? download it from the playstore or from the app store and start your journey to fitness and rewards!