It brings us great pleasure to announce the official release of Actifit iOS App version 0.7.0, which was just approved yesterday on appstore!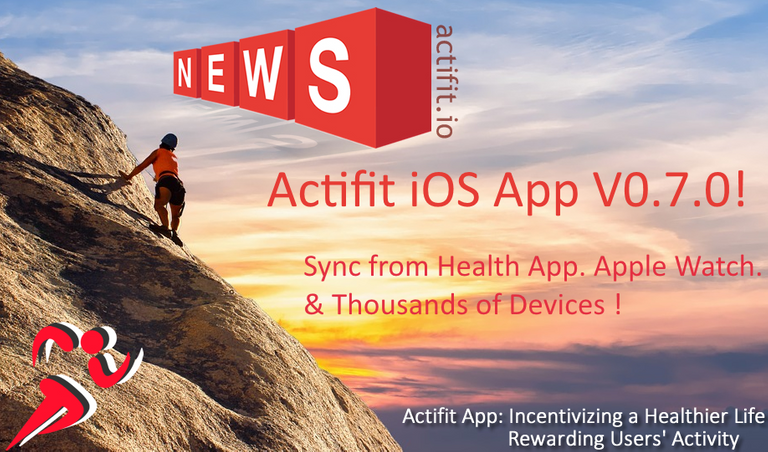 This update is a key milestone in the growth of actifit, via introducing the possibility to sync your activity data from your apple health app.
The power of this integration stems from the fact that the health app allows you to sync data from your apple watch, as well as thousands of tracking devices & smart watches, hence allowing you to avoid keeping your phone with you on the go while doing your activity. This opens up the potential for thousands of already active users of those devices to easily join and get rewarded via actifit!
The Health app can incorporate data from thousands of third-party apps that are designed to promote healthier habits — everything from nutrition to meditation to fitness. You'll even find app recommendations for health categories that interest you. Data collected from apps is stored alongside data from your Apple Watch and information you've logged directly on your iPhone.
officially from health app site source
We have made the syncing process very simple and smooth, whereby whenever you wish to send out your daily post, and similarly to the existing fitbit integration, you would just click the "Sync data" button, which would popup a choice selector to choose your data source.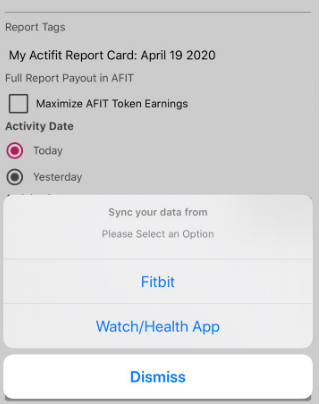 This will take you over to the health app to approve syncing data back.
As always, the sync will fetch proper data depending on your today or yesterday selection.
In other updates, we have removed all references to "Steem" from the app. Keep in mind actifit runs on hive as the master blockchain, and still supports posting to steem as a legacy blockchain. You can opt out of posting to steem by adjusting your settings screen on actifit.io.
The update also includes several bug fixes, including yesterday data selection, as well as visual and layout changes.
We have adjusted the placement of the "send post" button (previously post to steem) so that it is now at the top of the screen, which makes fat finger errors less prone when sending a post, but also better aligns the app with its android counterpart.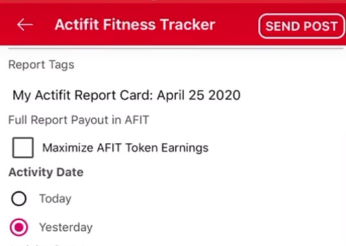 You can download/update the app from the appstore link
Don't have an actifit/hive account? you can signup now via actifit signup page
We plan to continuously work on improving actifit overall, as well as improve this new integration via implementing more data and measures that can be synced, whether on iOS or Android versions.
We are also working on tons of other plans for actifit, which we believe we'll be able to unfold soon. So as always, stay tuned!
---
Support our witness on Hive: vote for us via peakd or hive blog wallet or set us as proxy via peakd
Our amazing team
@alfamano | @alokkumar121 | @ashikstd | @ciuoto | @ckole | @katerinaramm | @priyanarc | @rabihfarhat | @pjansen | @thereikiforest | @sumit71428 | @silvertop | @elizabethbit

Haven't downloaded Actifit yet? download it from the playstore or from the app store and start your journey to fitness and rewards!