hey hey bees !
We've been pretty beezy with making adjustments, fixes, and new features to enhance our actifit support for hive in the last week.
As we announced before, our blockchain of focus is hive, while we continue to support steem as a legacy blockchain, and to anyone among the community who would like to maximize their rewards by posting to steem as well as hive.
Hence why we made several bug fixes and improvements to the posting experience via actifit app (android iphone , but also to your web experience via actifit.io
We still have a lot of work in progress, so we will keep you posted as we go along.
Delegation Rewards on Hive
As announced before regarding delegation rewards, we have completed adjusting our delegation rewards script to support both hive and steem.
The way the rewards are calculated is that on a daily basis, the delegators on each chain will split 50-50 rewards out of the total max cap of 100K AFIT tokens being distributed daily, following the same approach we had before based on their contribution out of the total delegation amount.
Hence as of now, your delegation on hive to @actifit now earns you daily AFIT rewards, in addition to your steem delegation rewards if you have any.
User Based Chain Posting Settings
In further support for giving our community choices, and since several users do not wish to post to steem nor receive STEEM rewards, we have implemented a new settings page on actifit.io that allows you to choose whether you would like your actifit reports to go to both HIVE+STEEM, or just HIVE.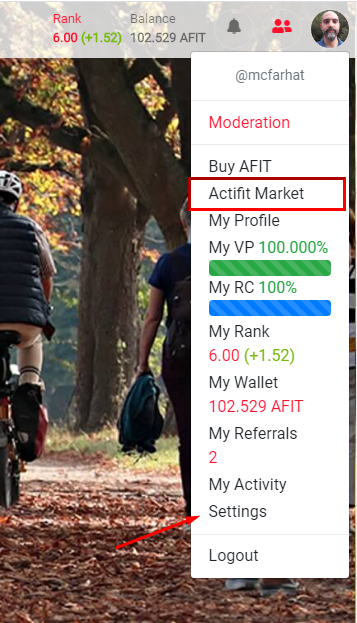 The HIVE+STEEM option is the default one, so if you do not want to adjust your settings you do not need to take any action.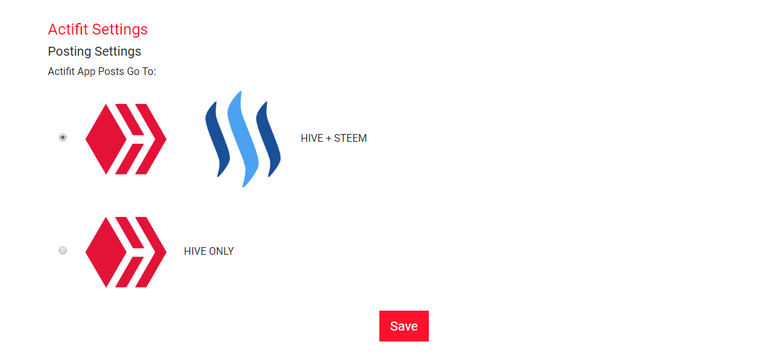 If however you would no longer want your posts to go to steem blockchain, please visit your settings page and make sure to login using your posting key (not the steemconnect option as for now it does not support proper settings integration), and adjust your setting to select HIVE ONLY.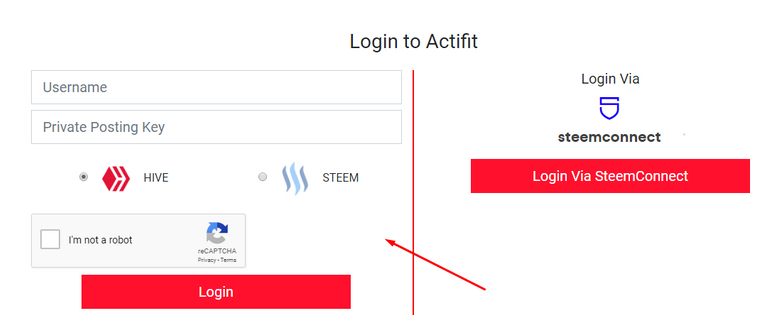 Once you have applied your setting, your next post via actifit app will go to your selected chain(s).
Reward Cycle Fixes
There has been a lot of recent issues with rewards going to actifit posts, particularly on Steem. This is essentially due to Steem API nodes being down.
We have made all adjustments to our scripts to try to optimize our process and avoid such issues, yet when nodes are down there isn't much we can do about it, especially that steem now also has centralized API nodes (AFAIK all other active nodes have moved to hive).
Again hive is our master blockchain, and voting there will not be affected by steem nodes being down. Our scripts actually fetch the original posts from hive, and attempt to match any on steem to provide them with the additional rewards.
There has been though some stability in the last few days on the Steem nodes, so the last few cycles have been performing properly.
---
Till our next update, stay healthy, stay fit !!
@actifit team