We are happy to provide another round of updates to your actifit experience.
We are continuously listening to your feedback, and on the lookout for ways to enhance and grow actifit, to make it ready for mass adoption.
Actifit.io AFIT Price Market Based Now
We have had the AFIT price pegged to a set value on actifit.io wallet for a long while. This was a cause of confusion for a lot of our users, and as we believe in market's perception of the token, we find now is the proper time to remove the peg and make the pricing as dynamic as the market wants it to be.
Hence we have now officially made changes across actifit.io experience and valuation so as your AFIT tokens are completely based on market price as found on last price provided via hive-engine.com.
Free Tier AFIT Move To Exchanges
As part of this update, we have also introduced a new "free tier" to be able to move around your earned AFIT to the exchanges.
Previously, for any AFIT move to hive-engine.com, you had to hold some AFITX. This is no longer the case for up to 300 AFIT daily.

For any amount above 300 AFIT, the prior rule still applies, whereby you will need to hold 1 AFITX for every 100 extra AFIT you want to move.
Keep in mind those moves are automated and take place daily at 11 AM UTC.
More AFIT Rewards On Signup
As part of adjusting the AFIT price on actifit.io, we have also bumped up the rewards to new signups via actifit
As of now, new signups will earn 1000 AFIT free tokens for their current investment of 2$ paid in HIVE/STEEM, alongside the delegation they receive for 3 months.
For every 5$ invested, you earn 1000 extra AFIT.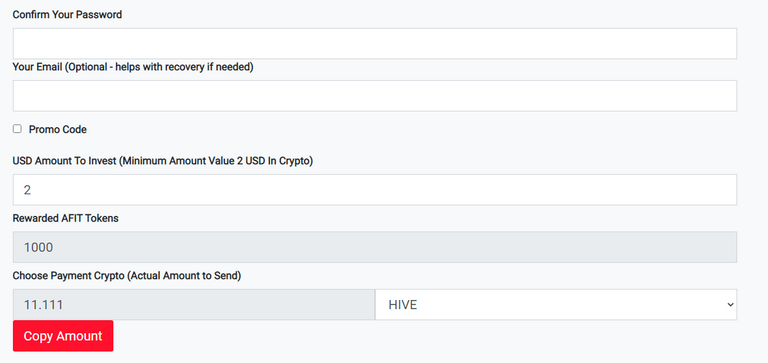 New Tiers For Exchanging AFIT
Exchanging AFIT is one of the highly used features in actifit wallet. The price change affected above required making adjustments to this feature.
So as of now, the prior 5/10/15/20 AFIT tiers have been swapped for new tiers of 500/1000/1500/2000 AFIT tiers, which accordingly reflect on the actifit additional vote reward on both HIVE/STEEM (if your posts go to both).
We believe this makes more sense in accordance with the new AFIT price, while providing additional value and constraining requests to users with enough AFIT balance.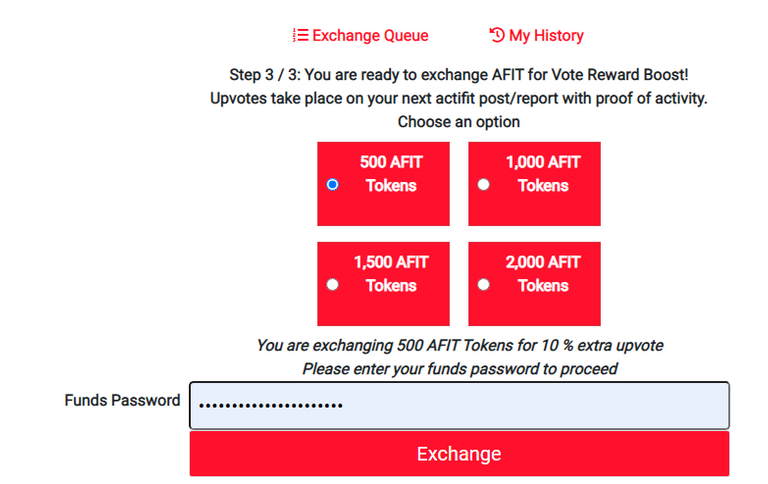 ---
Did you stock up on your gadgets yet? Head over to Actifit Market NOW to WIN!
Support our witness on Hive, vote for us or set us as proxy on actifit profile, via peakd, or hive blog.
@actifit team