Ciężko napisać coś sensownego, kiedy oczy rozjeżdżają się ze zmęczenia. A szkoda, bo byłoby o czym napisać. Mianowicie dziś po wizycie u lekarza odwiedziłam moich staruszków celem skorzystania z ich gościnności i zaproszenia Bombla na wspólny spacer z dziadkiem po Brynowie, czyli miejscu, w którym się wychowałam.
Miałam wytypowane 3 warianty trasy spacerowej, ale mój tata kategorycznie odmówił łażenia po patelni w taki upał i zażądał, abyśmy wybrali wariant 2 - Park Kościuszki, ale okrojony poprzez dojazd do samego parku autem. Nie do końca o to mi chodziło, ale łaskawie postanowiłam się zgodzić. I tak wyszedł niestety bardzo krótki, ale przyjemny spacer, po miejscach, które niegdyś odwiedzałam tak często!
It's hard to write something coherent when you are so exhausted. And that's a pity, because there would be something to write about today. In the morning, just after visiting my doctor, I went to my parent's house to take advantage of their hospitality and invite the Baby for a walk with his grandfather around Brynów, the place where I grew up.
I had selected 3 variants of the walking route, but my dad categorically refused to walk around the "frying pan"in such heat and demanded that we choose option 2 - Kościuszko Park, but reduced by accessing the park by car. It wasn't what I planned, but I kindly decided to agree. And so, unfortunately very short but pleasant walk was made around the places that I used to visit so often!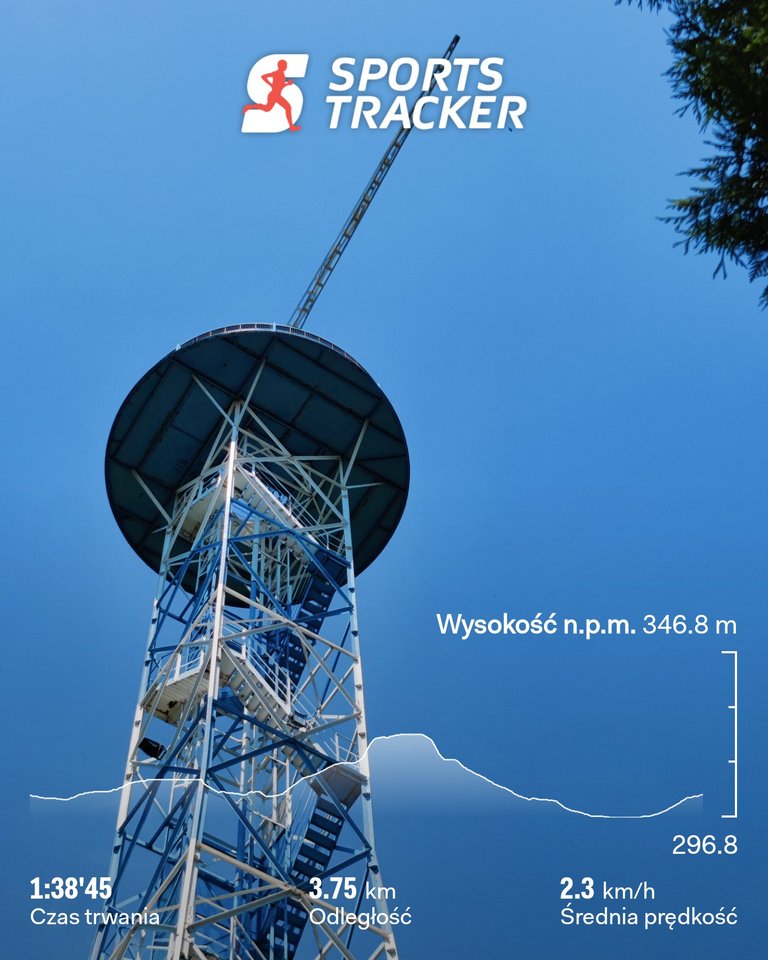 Wieża spadochronowa, Katowice, Park Kościuszki
Parachute tower, Katowice, Kościuszko Park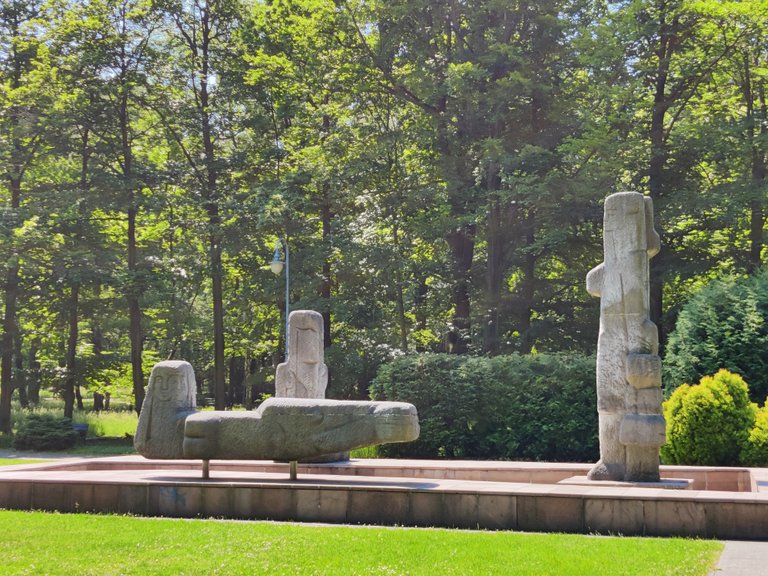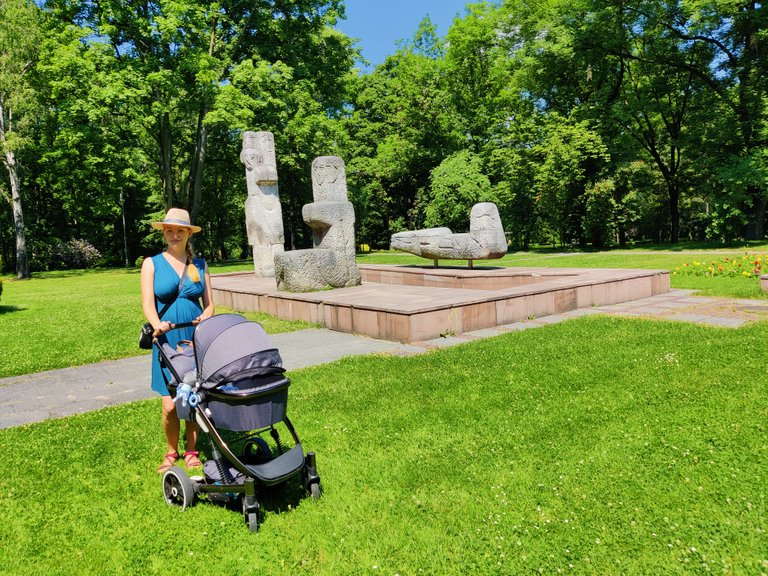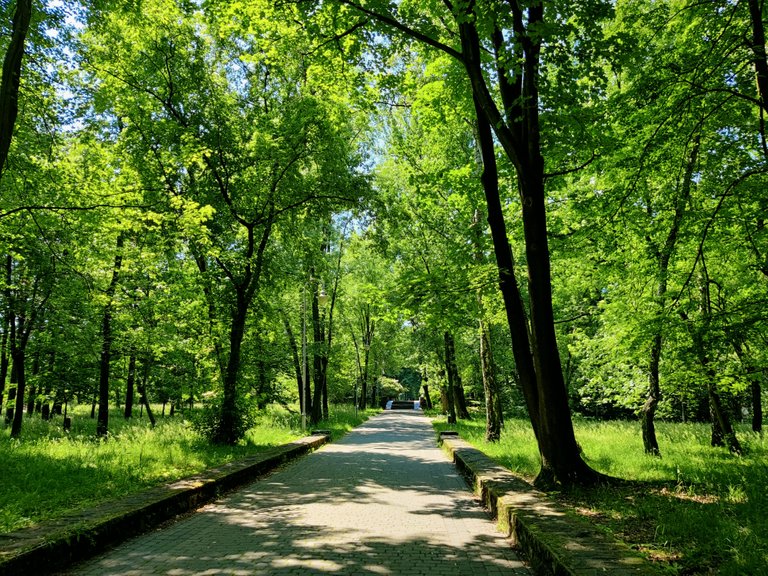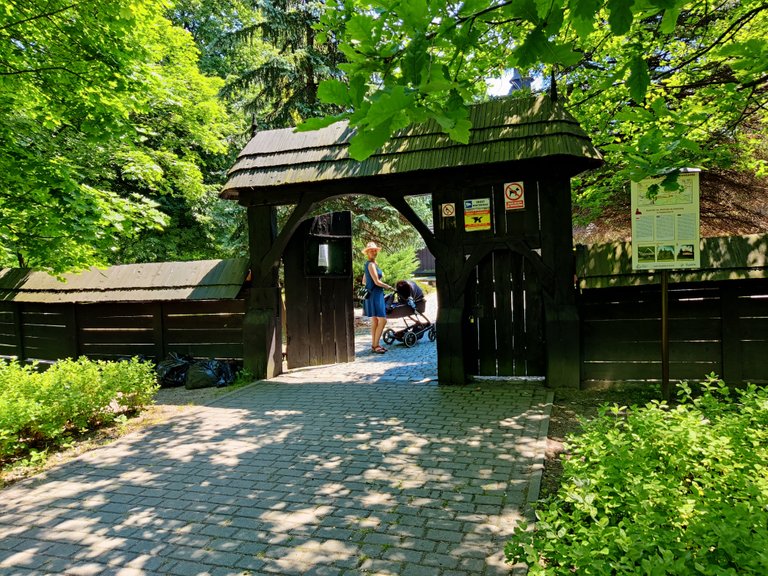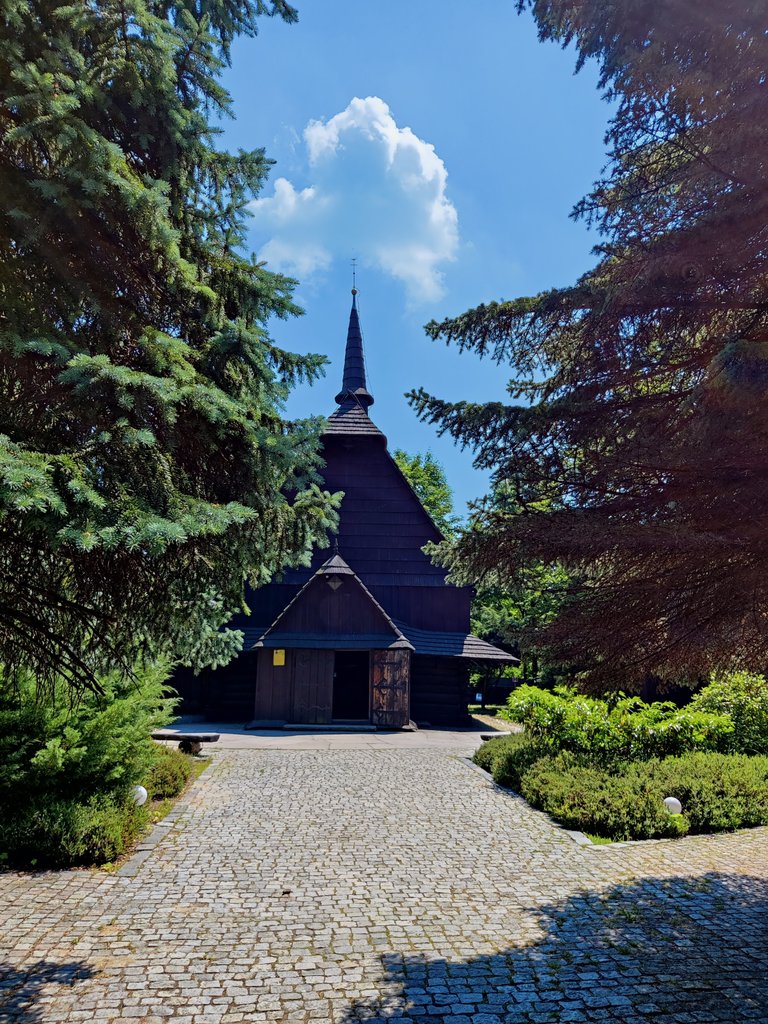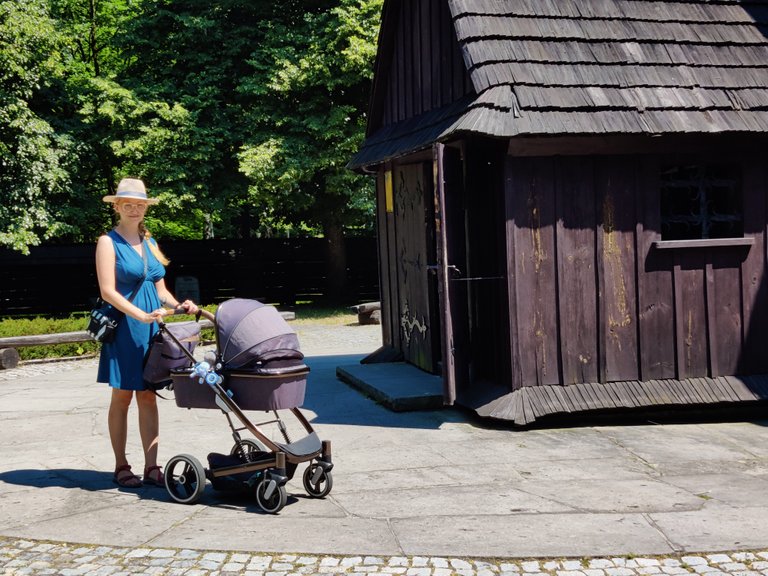 Drewniany kościół pw. św. Michała Archanioła w Katowicach (najstarszy zabytek architektury na terenie Katowic - kościół z XVI wieku, dzwonnica z XVII, przeniesione do Katowic w 1938 roku z Syryni w powiecie rybnickim.
The wooden church of st. Michael the Archangel in Katowice (the oldest architectural monument in Katowice - a church from the 16th century, a bell tower from the 17th century, transferred to Katowice in 1938 from Syrynia in the Rybnik district.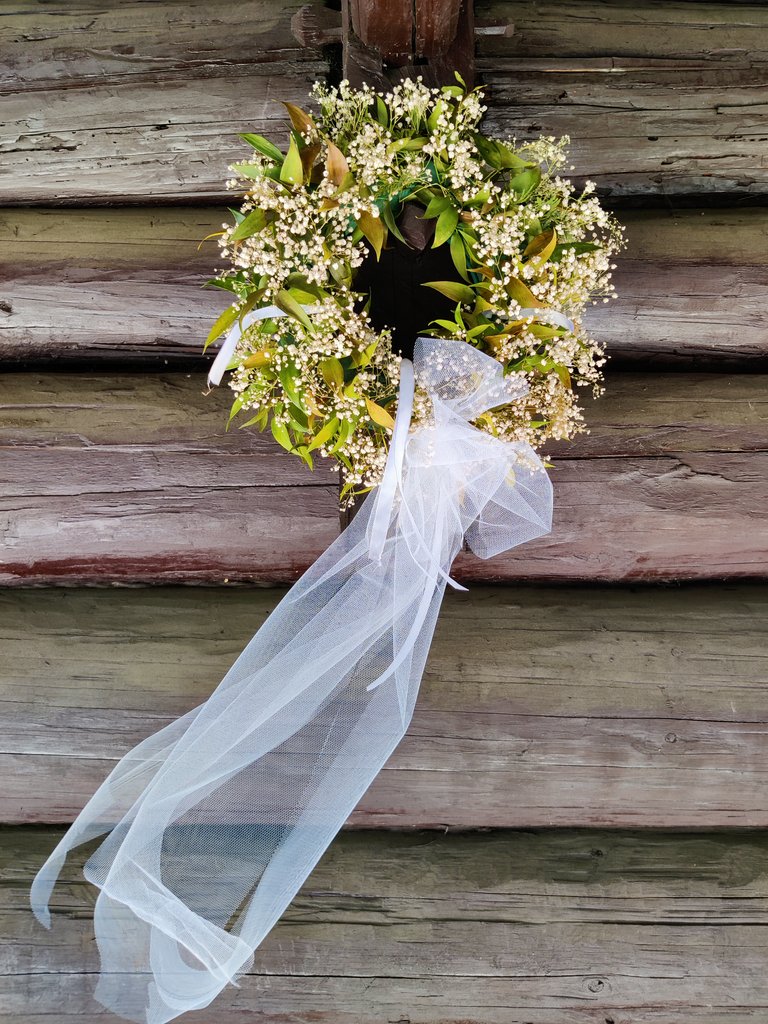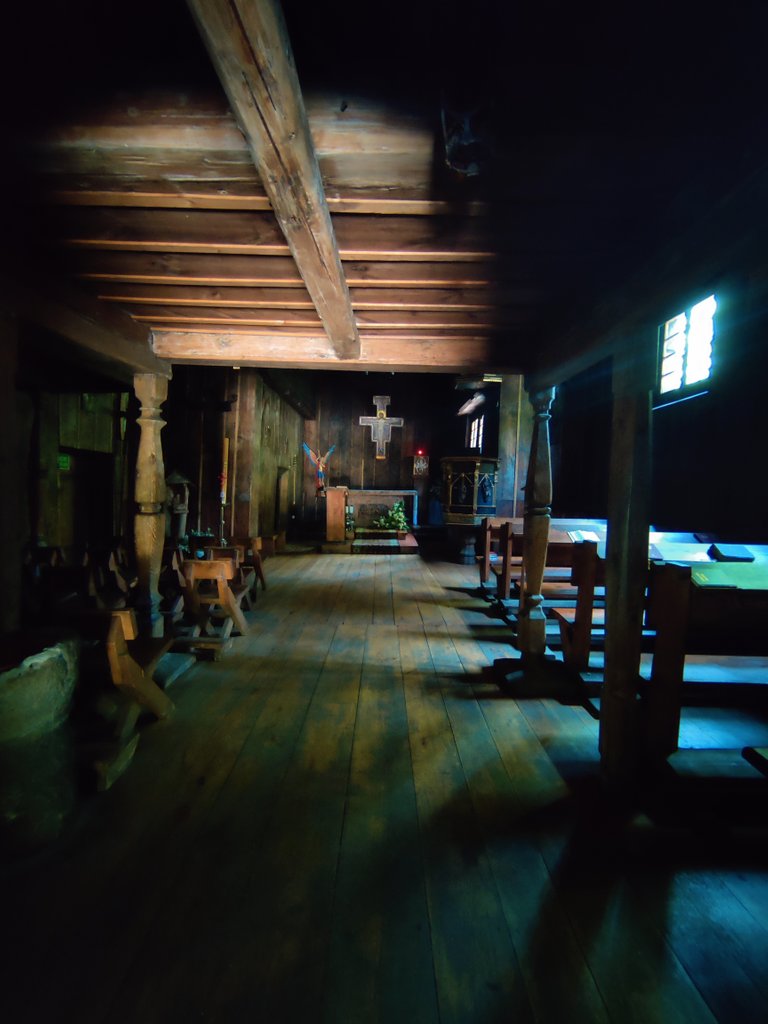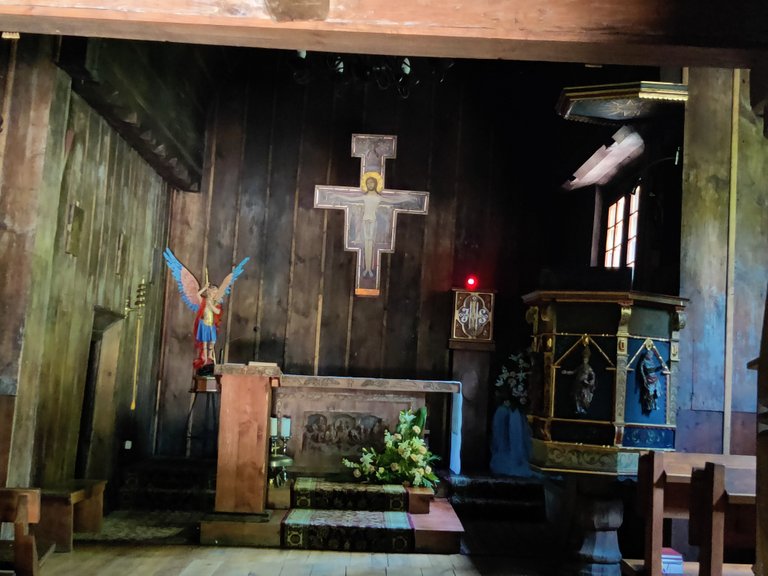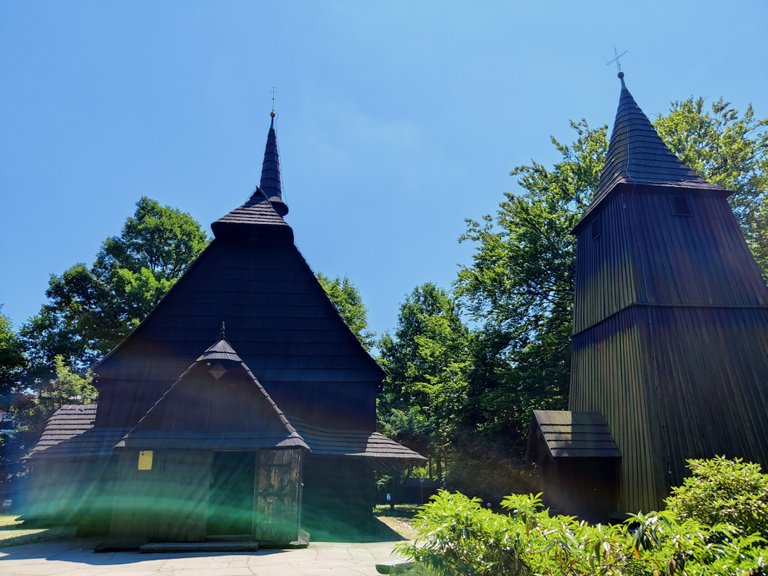 A poniżej miejsce w parku, które najbardziej mnie zaskoczyło, bo radykalnie zmienili się w ciągu ostatnich 10 lat. Kiedyś pod mostkiem stała woda i jedynie zakochane pary albo nowożeńcy przychodzili na niego robić sobie zdjęcie do sesji. A obecnie wody nie ma, a młodzież zaadaptowała to jako skatepark. Miejsce tętni życiem, gra muzyka, gwarno i chmarno. Dawniej chyba w życiu nie widziałam tylu ludzi na raz w tym parku, poza jakimiś imprezami.
And below is the place in the park that surprised me the most, because it has changed radically in the last 10 years. Once upon a time there was water under the bridge and only couples in love or newlyweds came to take a photo. And now there is no water, and the youth adapted it as a skatepark. The place is bustling with life, music is loud, whole area is noisy and crowded. In the past, I don't think I saw so many people in this park at once, except for some events.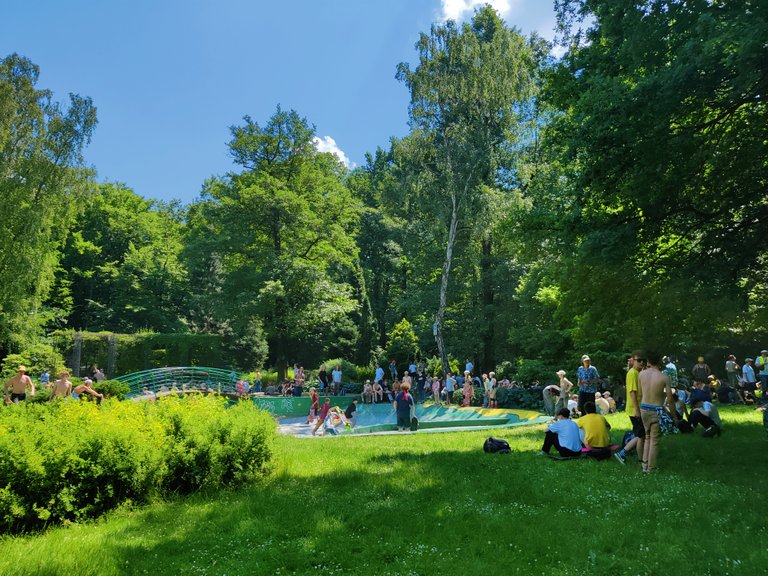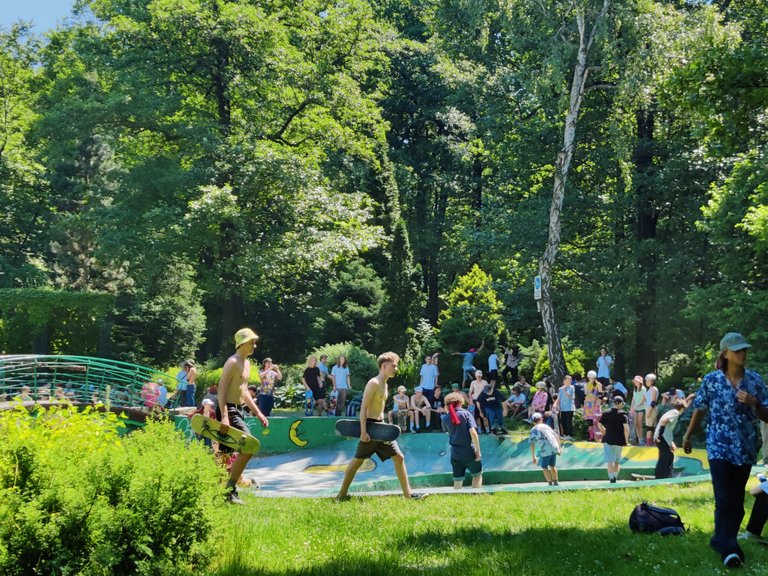 This report was published via Actifit app (Android | iOS). Check out the original version here on actifit.io




8325

Daily Activity, Photowalking, Walking