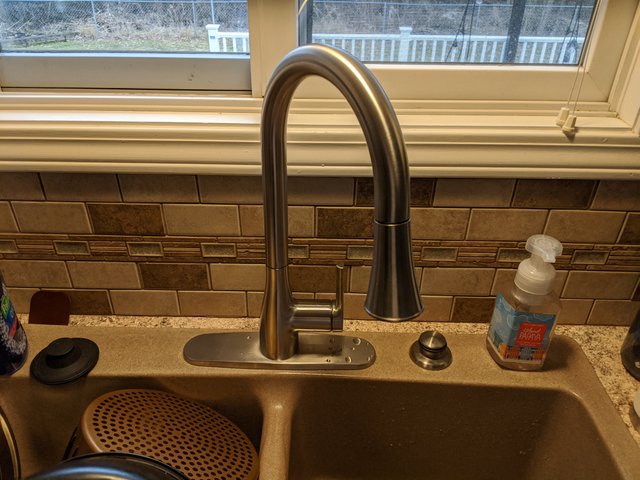 Step count is going to be something that is pretty elusive for me over the next couple of weeks.
I am now working from home and basically on call if something needs my attention at work.
I kicked off the weekend by swapping out our kitchen faucet. The old one was leaking pretty bad and not shutting off properly.
I need to put some attention towards my bathroom tub faucet during this time off as well.
@mrsbozz and I spent the better part of our morning working on cleaning the house. Since it is Spring we are going the extra mile and washing the walls and ceiling.
We also went through a bunch of our clothes and set some aside to go to charity. Other than that, it was a pretty relaxing day. I continued to work on the website for our school district and watched some television.
I can't begin to say how much I miss the NCAA tournament right now...



7563