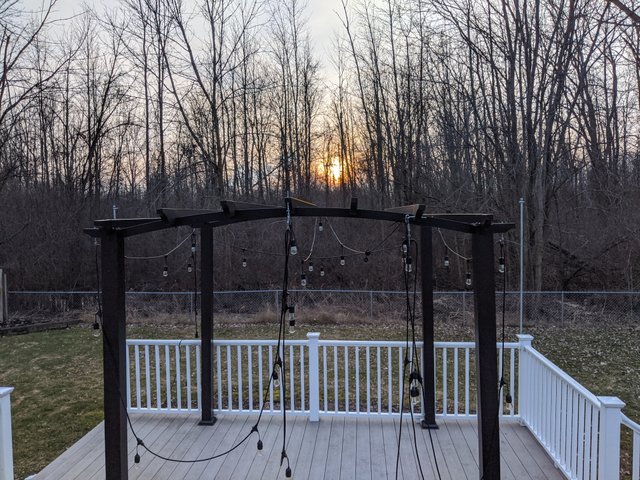 Today was a bit different from what the other days have been like. We didn't have any cleaning to do.
I got up and did my resistance tube routine after the wife did her cardio drumming. After that we had breakfast and then I worked on our webpage until I had a concert call at around noon.
After lunch @mrsbozz took a nap and then we went for a walk. We had some dinner and then went to the store to pick up some thing for or parents so they don't have to leave the house.
Then we came home and got to watch this wonderful sunset.
It was a really great day.



8792

Daily Activity, Walking, Weight Lifting