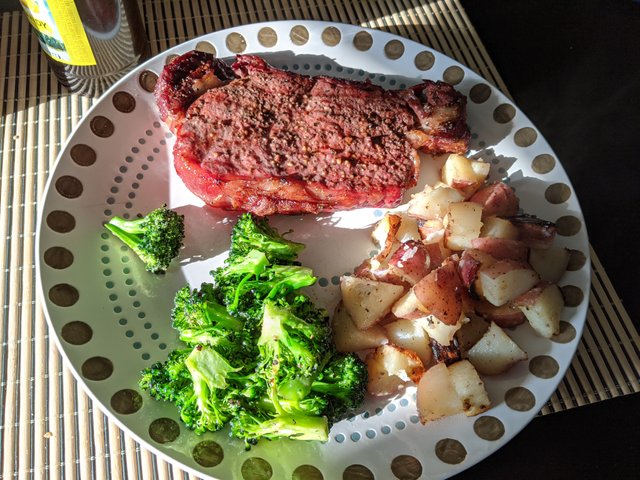 I am finding it a bit hard to believe that I am more busy during this time away from the office than I am actually working.
I got up this morning and did a mile aerobic walk. Then we got around so we could head in to school to help prepare and distribute meals to our families and children who are off school.
It was a really great way to give back to the community.
We came home and after having a late lunch we went for a walk in the park.
Finally, this evening I treated myself to a grilled steak because it was such a beautiful day out. We may not see another one of those for a while.
It sounds like rain is heading our way.



14040

Aerobics, Daily Activity, Walking