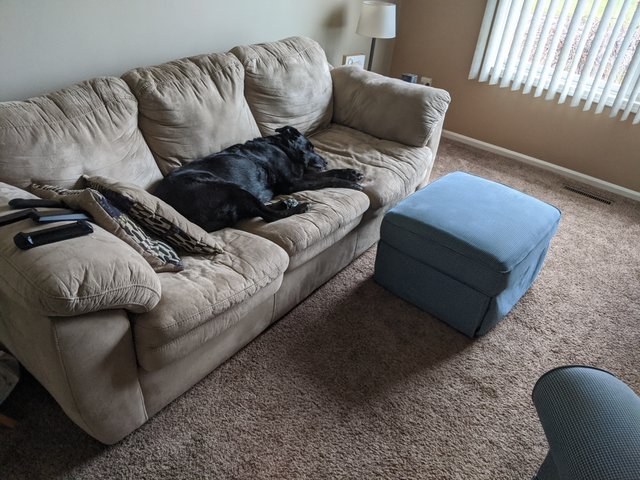 Weak step count for me today, but I did do a half hour of weight lifting. It rained most of the day so I couldn't get out and walk.
Jovi was a lazy bum while I worked upstairs and the wife worked downstairs.
We got some pretty significant thunderstorms this evening. So much lightening!



4772

Daily Activity, Weight Lifting