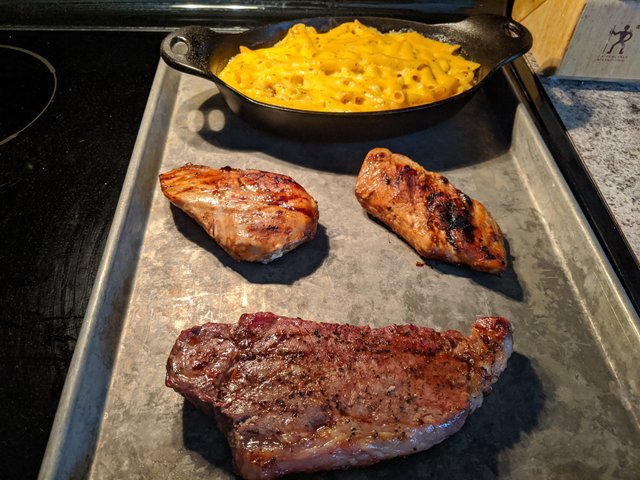 What a busy day this was... We started off the day by heading up to our school district and assembling and handing out meals to last our students through until next Monday.
After we that we tried to go to one of the local cheese shops to stock up on some block cheese, but they were closed. We headed to the meat market instead so I could pick up something special to grill for Easter.
Then we dropped off (left on the porch) a birthday present for our friends son. Social distancing you know...
Finally, we came home and went for a walk at our park, then we grilled the delicious dinner you see above. We also had salads with it as well. Chicken for the Mrs., and steak for me.
Lots of steps today!



15342