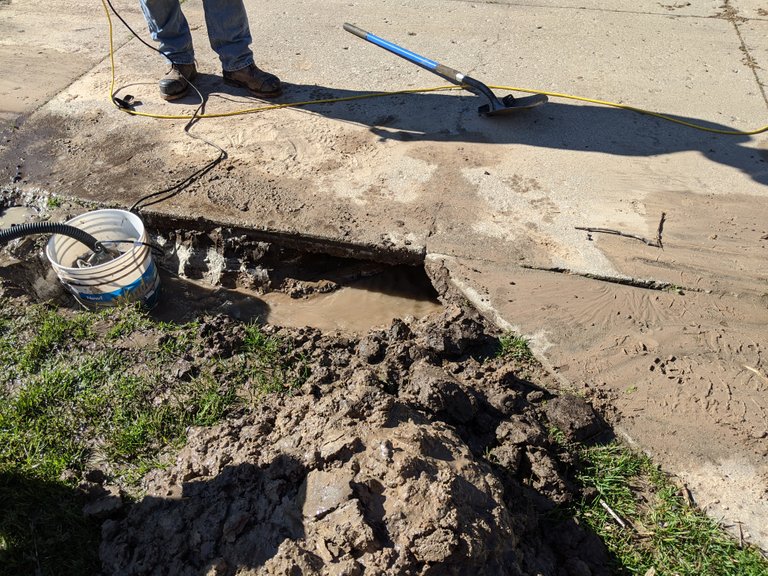 What a day! As you can see, we have a bit of a problem with some water in our front yard.
It looks like we are going to have to bust up the concrete to get to where the broken pipe is. I have a feeling this is going to be very expensive for me.
I was up early this morning and we went for a walk to get that out of the way.
Then I ran down to a local rental place to pick up a power washer for the day. We went to my in-laws house to do their deck then brought it back to our house to do ours.
It looks so much better now. Just like brand new.
Finally, we went grocery shopping this afternoon and got take out from one of our favorite places.
It was an absolutely crazy day, not surprising I got 15k steps.



15201

Daily Activity, Walking, Yard Work