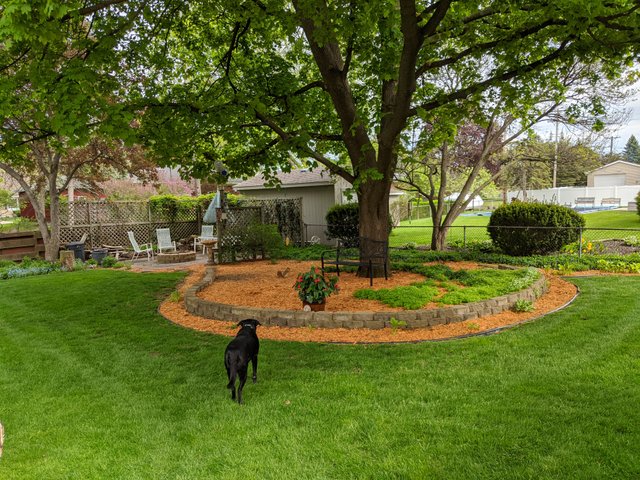 Dang, I was really looking forward to hitting that 15k mark again. I think I could have been there if I had just made one more trip downstairs...
It was another busy day today. We got up early and went for our walk. Then @mrsbozz had a webinar while I worked downstairs in the office.
I had a lot of catching up to do on Hive and I also had a post to write.
After that I mowed the lawn and then took it easy for the rest of the afternoon.
This evening we were finally able to get together with family and enjoy some time together. It was awesome.
Jovi even enjoyed it since it gave her the chance to do some squirrel hunting. She came really close a couple of times to catching it. They have gotten slow and fat in this time Jovi had been away from our inlaws.



14894

Daily Activity, Walking, Yard Work