Na rowerze jeździłem dawno, dawno temu ...w odległej galaktyce, ...to znaczy jak byłem w Polsce we wrześniu. Później po powrocie do Belgii to albo padało, albo wybierałem odkrywanie ciekawych miejsc podczas pieszych wędrówek, no a później przytrafiła się kwarantanna. Mój rower górski był w rozsypce, bo nie było okazji, żeby go poskładać po powrocie z Polski, do dzisiaj.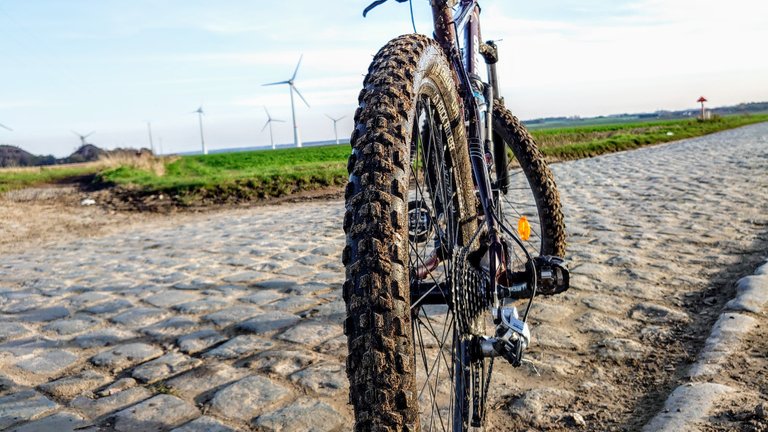 Pogoda dopisała idealnie na jazdę rowerem. Trochę się obawiałem, że w trakcie jazdy będą mi marzły dłonie, dlatego założyłem pełne rękawiczki, ale szybko je zdjąłem, bo było mi za gorąco. Na zdjęciach poniżej widać trochę błotka, ale to były tylko dwa krótkie odcinki między polami.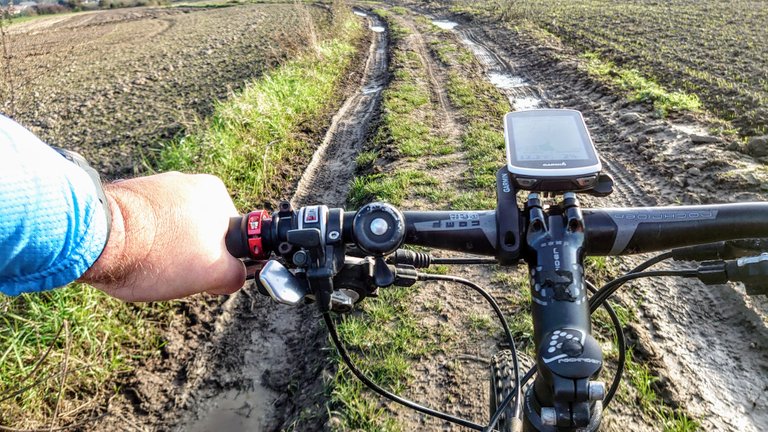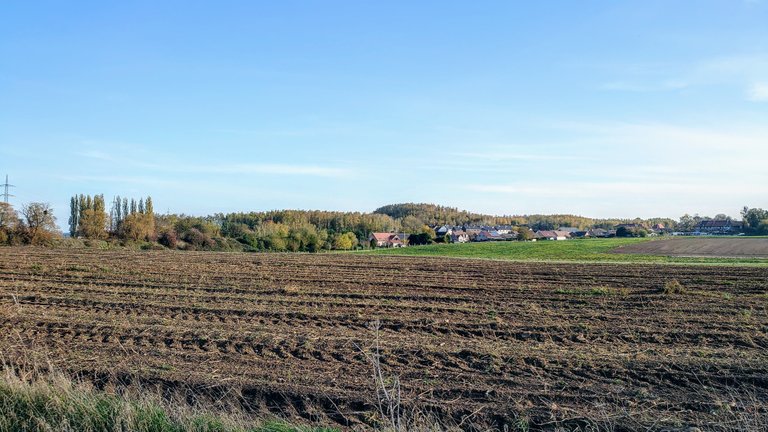 Wszystko to, przez kolegę z którym jechałem, jego rower jest bardziej miejski niż górski i przy każdej większej kałuży marudził, że mu się rower pobrudzi. Dlatego głównie jeździliśmy dziś po utwardzonych drogach i asfalcie.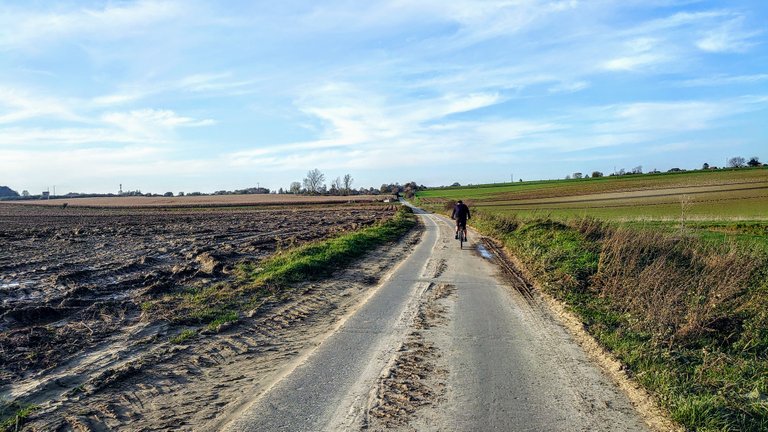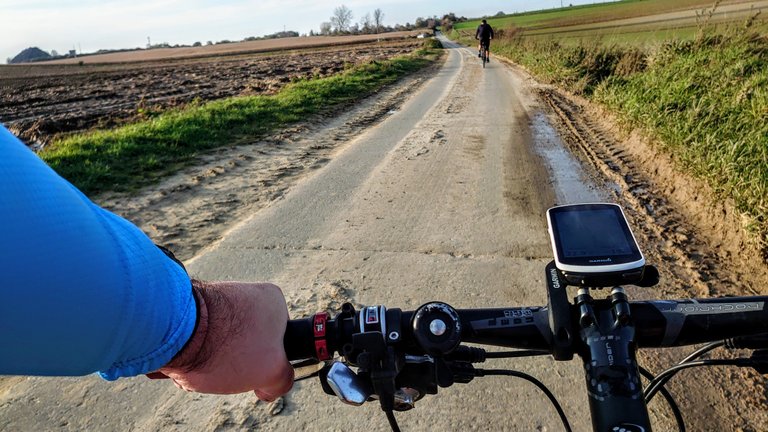 Jak zwykle ostatnio wszędzie pełno ludzi aktywnie spędzających czas z dala od centrów miast. Jechaliśmy przez chwilę nad kanałem, gdzie co chwilę mijaliśmy całe rodziny na rowerach lub spacerujące.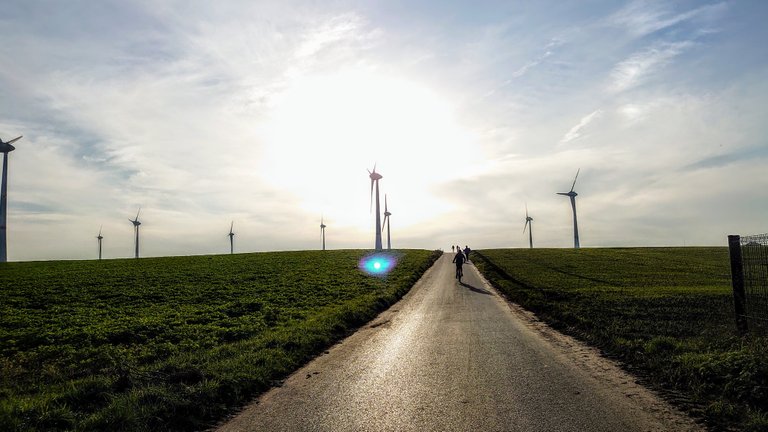 Na koniec dzisiejszej wyprawy trafiliśmy na odcinek brukowy, na szczęście chociaż tutaj kolega nie narzekał, że trzęsie. W sumie wyszło około 30 kilometrów dość spokojnej jazdy, następnym razem będzie lepiej i dłużej.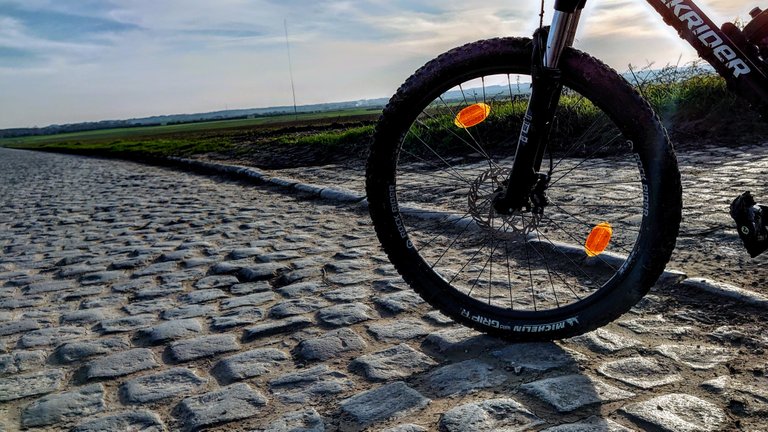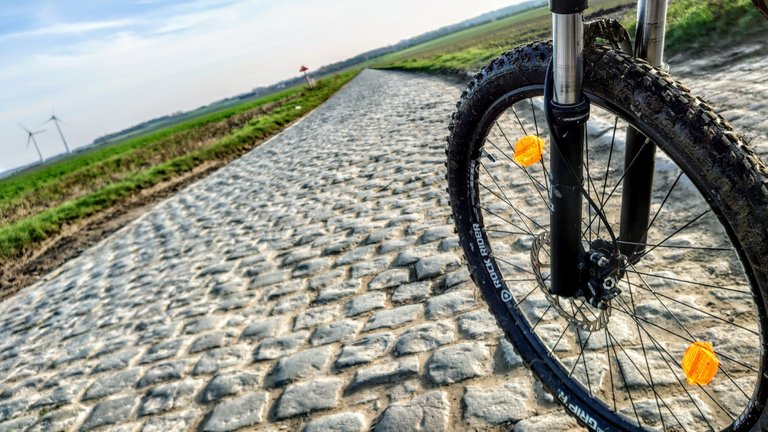 Jutro będzie dużo ciekawiej, bo wybieramy się z kolegą na wędrówkę w Ardeny niedaleko Dinant.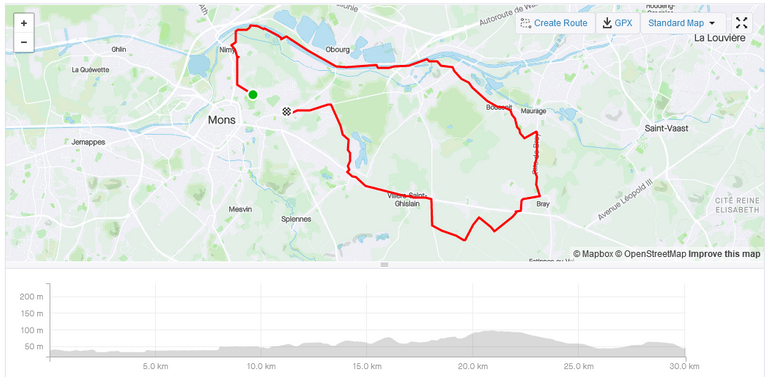 My 2020 goals:
| Sport | Goal | Done | % |
| --- | --- | --- | --- |
| Walking | 2000 km | 1239,87 km (+1,94 km) | 61,99 % |
| Cycling | 2500 km | 1684,88 km (+30,06 km) | 67,40 % |
| Running | 1500 km | 482,03 km | 32,14 % |

To był mój Actifit Report Nr 769

This report was published via Actifit app (Android | iOS). Check out the original version here on actifit.io




10324