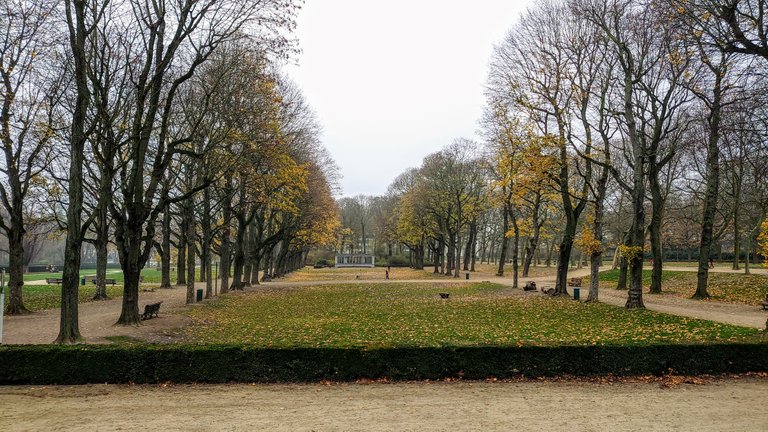 Miałem dziś umówioną kontrolną wizytę lekarską związaną z moją chorobą. Zwykle wypada ona dwa razy w roku, kontrola wyników krwi, krótki wywiad i wypisanie recept na następne pół roku. Dziś było podobnie, z tą różnicą, że miałem chwilę na spacer w stronę Parc du Cinquantenaire - największego parku w centrum belgijskiej stolicy. Lekka mżawka nie przeszkadzała w spacerze tak bardzo jak konieczność noszenia maseczki.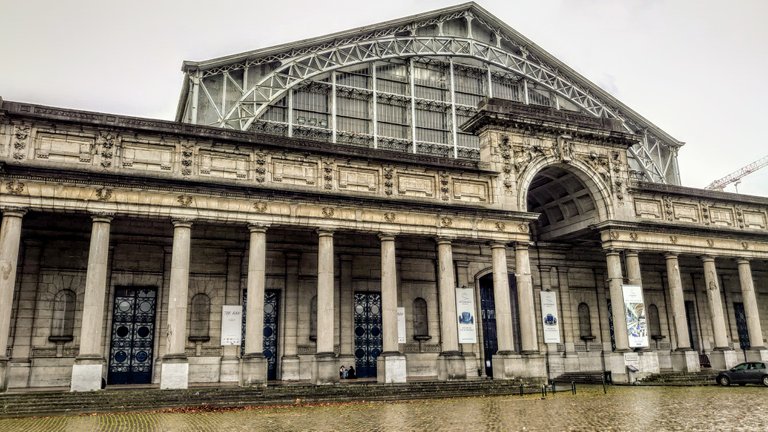 Park powstał na dawnych terenach manewrowych uzywanych przez belgijską armię w XIX wielu.
W 1880 roku w Brukseli urządzono wystawę krajową z okazji 50-lecia niepodległości Belgii i na jej potrzeby zajęto tereny wojskowe (12 ha). Budowie kompleksu wystawienniczego patronował król Belgów Leopold II Koburg, a nad jego wzniesieniem czuwał belgijski architekt Gédéon Bordiau. Kompleks miał zostać wkomponowany w park, który zaprojektował Louis Fuchs.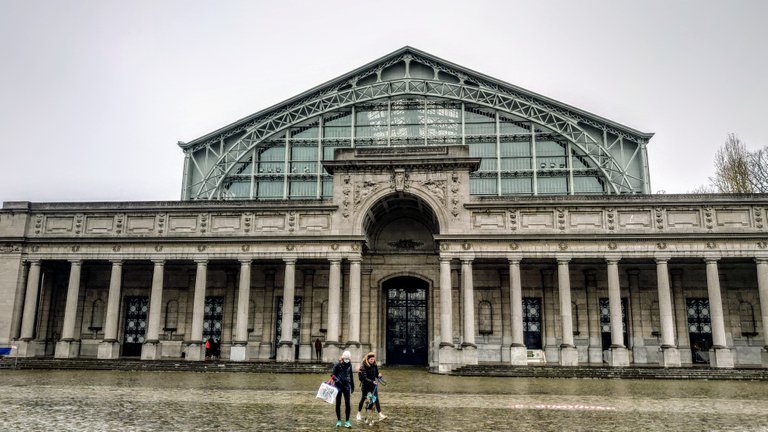 Oba pawilony wystawowe wykorzystywane są do dziś, w jednym z nich mieści się "Musée royal de l'armée et de l'histoire militaire" czyli Królewskie Muzeum Sił Zbrojnych i Historii Militarnej. Byłem tam raz, ale nie na zwiedzaniu, tylko w związku z dorocznym biegiem 20KM of Bruxelles, w sali głównej muzeum, miedzy armatami była zorganizowana szatnia, gdzie uczestnicy mogli się przebrać.
Drugi z pawilonów służy za Muzeum Motoryzacji "Autoworld" oraz Muzeum Cinquantenaire, część Królewskiego Muzeum Sztuki i Historii, tam niestety nigdy nie byłem. Znaczna część z prezentowanych w muzeum motoryzacji samochodów pochodzi z kolekcji prywatnej Ghislain Mahy. Kolekcja była tak duża, że część z niej (około 1000 aut) przekazał do "Autoworld", a resztę prezentuje we własnym muzeum w Leuze-en-Hainaut, które dawno temu odwiedziłem i było równie imponujące.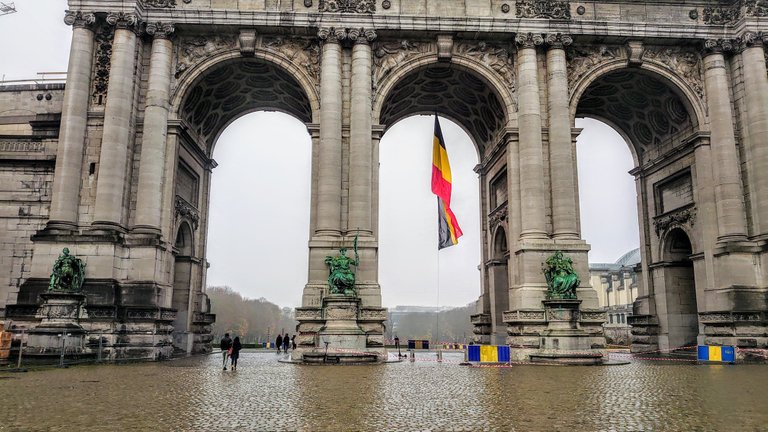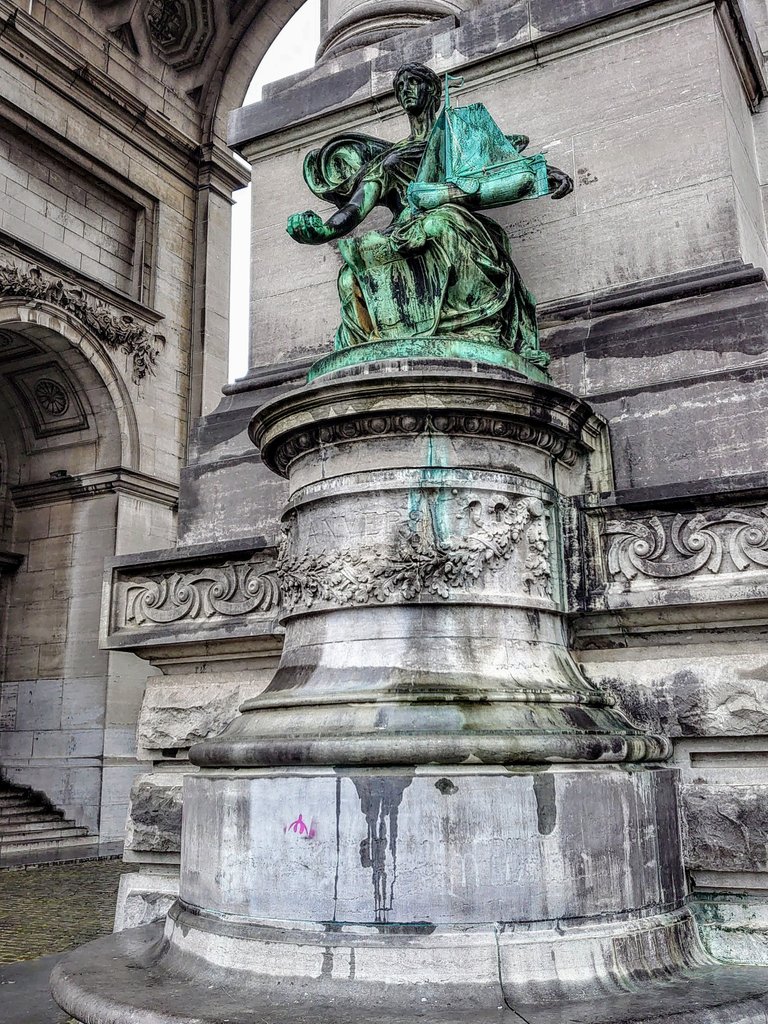 Jak wspomniałem miałem okazję dwa razy przebiegać pod tymi łukami biegnąc w 20KM of Bruxelles, właśnie w tym miejscu usytuowany jest start i meta tego biegu po głównych ulicach Brukseli.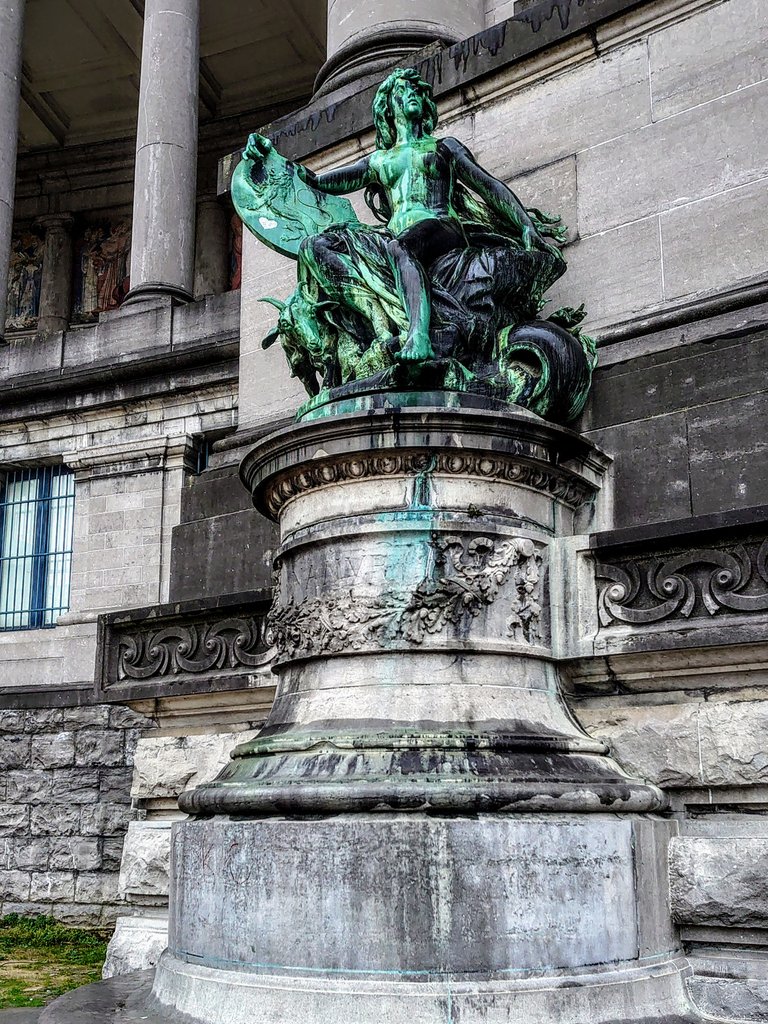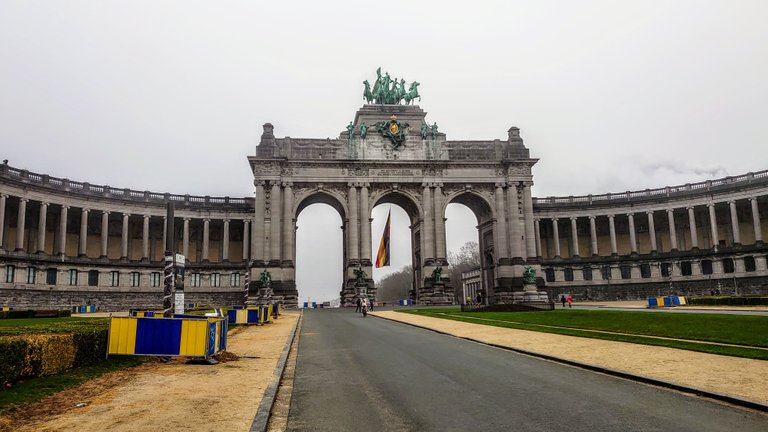 W stronę miejsca gdzie zaparkowałem samochód wróciłem bocznymi uliczkami, podziwiając ciekawe kamieniczki.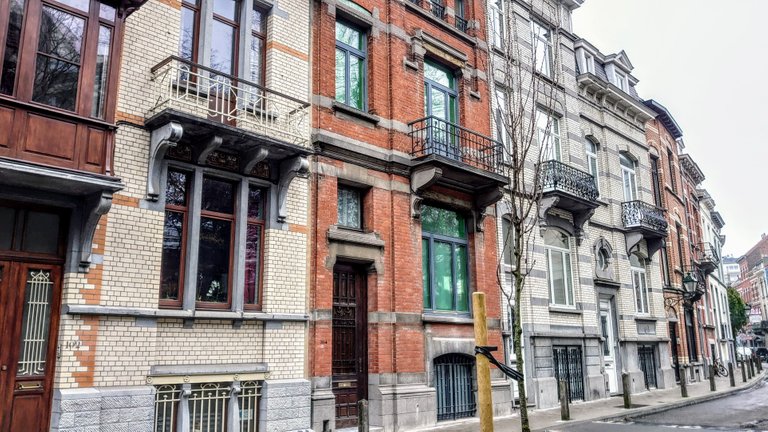 Na koniec jedno spostrzeżenie, którego nie udokumentowałem, ale byłem naocznym świadkiem. Jadąc do kliniki po Avenue de Tervueren przejeżdżałem obok białoruskiej ambasady, która przypomina twierdzę, dodatkowo wzmocnioną płotami z drutu kolczastego. Widocznie tam też protestowali Białorusini przeciw sfałszowaniu wyborów przez Бацька.

My 2020 goals:
| Sport | Goal | Done | % |
| --- | --- | --- | --- |
| Walking | 2000 km | 1377,25 km (+5,41 km) | 68,86 % |
| Cycling | 2500 km | 1684,88 km | 67,40 % |
| Running | 1500 km | 485,86 km | 32,39 % |

To był mój Actifit Report Nr 787

This report was published via Actifit app (Android | iOS). Check out the original version here on actifit.io




11745