Dziś było już dużo lepiej niż wczoraj, bez powtórki dramatycznych wydarzeń z dnia poprzedniego. Żona wspaniałomyślnie wypuściła mnie nawet po drobiazgi do najbliższego sklepu. Miał to być również rekonesans sytuacji pogodowej, bo za oknem widać tylko mleczną nicość.
W takiej mlecznej mgle świat wygląda magicznie, nawet codziennie mijane miejsca wyglądają tajemniczo i intrygująco.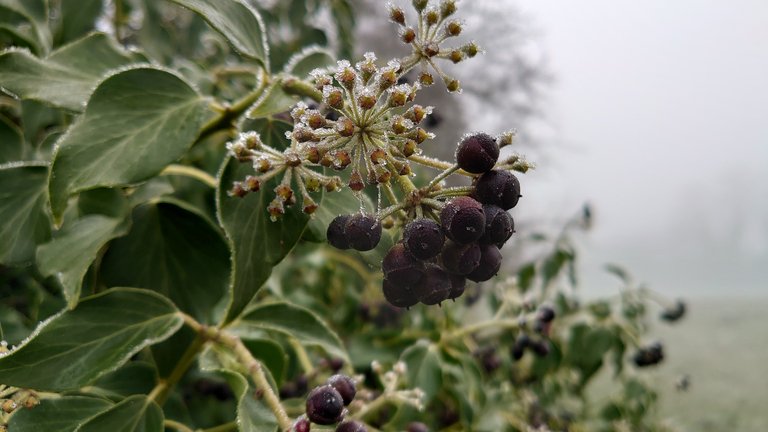 Po powrocie do domu zakomunikowałem, że wychodzę na spacer. Miałem w planach przejść się po wzgórzu Mont Pansiel w nadziei na ciekawe fotki, ale żona nie chciała mnie puścić samego. A jak już się zebrała to stwierdziła autorytarnie, że idziemy "na kijki". Co ja biedny żuczek mogłem zrobić?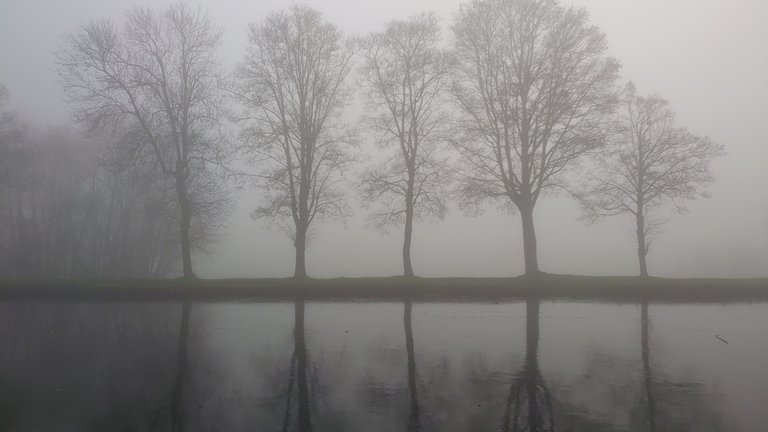 Nad kanałem było jednak równie ciekawie. Jeszcze nigdy nie byłem tam w taką mgłę. Miejsce, które bardzo dobrze znamy okazało się obce, tajemnicze i niezwykłe, a wystarczyła do tego zmiana pogody.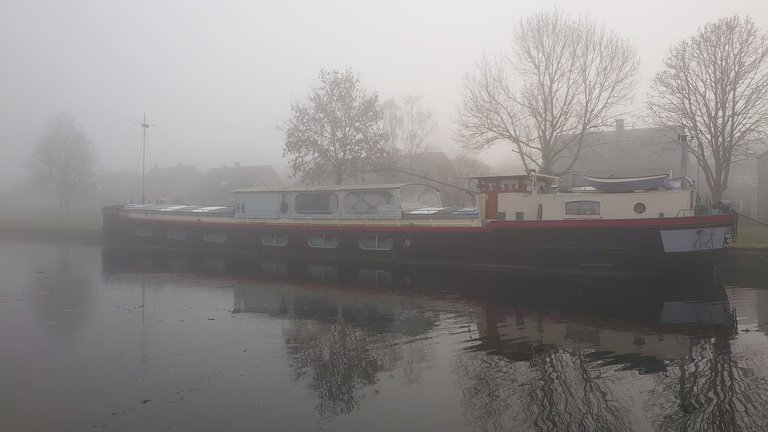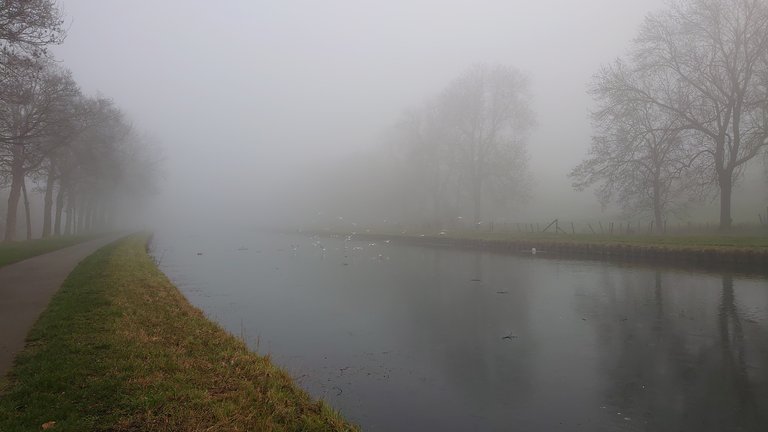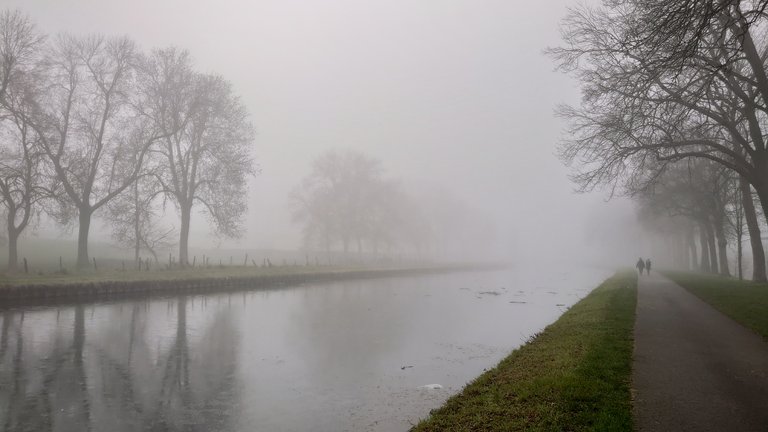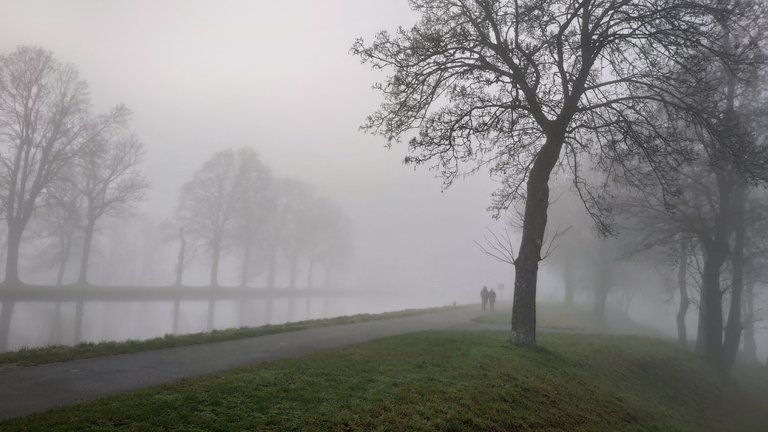 Dystans pokonany w 2021 roku: 85,85 km - z podziałem na dyscypliny:
| Dyscyplina | Dystans |
| --- | --- |
| Spacer / Marsz / Nordic Walking | 75,29 km (+8,50 km) |
| Kolarstwo / Rower MTB | 0,00 km |
| Jogging / Bieganie | 10,56 km |

POLSKA LIGA ACTIFIT - notowanie #8
Suma kroków wszystkich uczestników z ostatnich raportów to 61268, co daje średnią 10211. Zwycięscą zostaje więc @bucipuci i to on otrzymał 200 AFIT. W kolejnej propozycji hazardowe biorą udział: @browery - 18244, @racibo - 18888 i @ptaku - 17820.
☢️ UWAGA PROPOZYCJA HAZARDU 🕝
Aktualnie jest sześciu uczestników, może zabawimy się w przewidzenie średniej kroków z jutrzejszych raportów. Podawajcie typy w komentarzu pod postem, do godziny 15 jutro.

Dość dowolna forma rywalizacji pośród polskich (ale nie tylko) Actifiterów na największą liczbę kroków zarejestrowaną przy użyciu aplikacji Actifit. Zabawa zaczęła się 1 stycznia 2021, ale kolejne wydania będą publikowane z jednodniowym opóźnieniem po opublikowaniu raportów z dnia poprzedniego.
Każdy jest mile widziany i może w każdej chwili dołączyć (wystarczy wyrazić taką chęć w komentarzu pod postem). Everybody is welcomed and can join to competition in any stage (just sign in comment udner this post, than I will count your steps from 1st Jan.).


_This report was published via Actifit app ([Android](https://bit.ly/actifit-app) | [iOS](https://bit.ly/actifit-ios)). Check out the original version [here on actifit.io](https://actifit.io/@browery/actifit-browery-20210110t203619345z)_




15488