Celem dzisiejszej wyprawy była dolina rzeki La Hantes w okolicach Beaumont na południu Belgii. Kilka razy już pojawiał mi się ten szlak w powiadomieniach aplikacji Wikiloc, w końcu postanowiłem przekonać się naocznie co tam przyciąga tylu piechurów.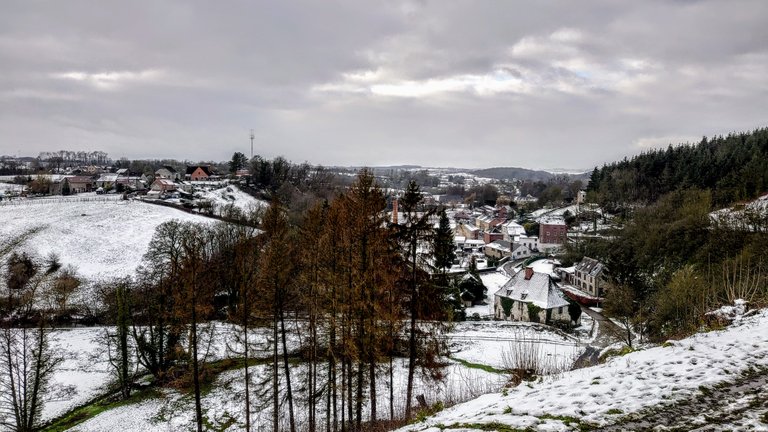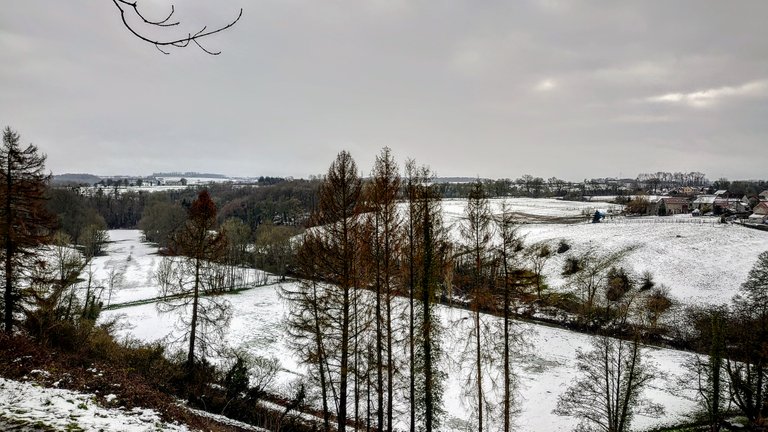 Z Mons do Beaumont jest około 30 km, czyli 25 minut jazdy samochodem. Najpierw miałem wybrać się tam samotnie, ale w ostatnim momencie zdecydowałem się zadzwonić do kolegi, żeby sprawdzić co on planuje. Okazało się, że również właśnie wychodził na spacer. Podjechałem po niego i wspólnie ruszyliśmy na południe do Beaumont.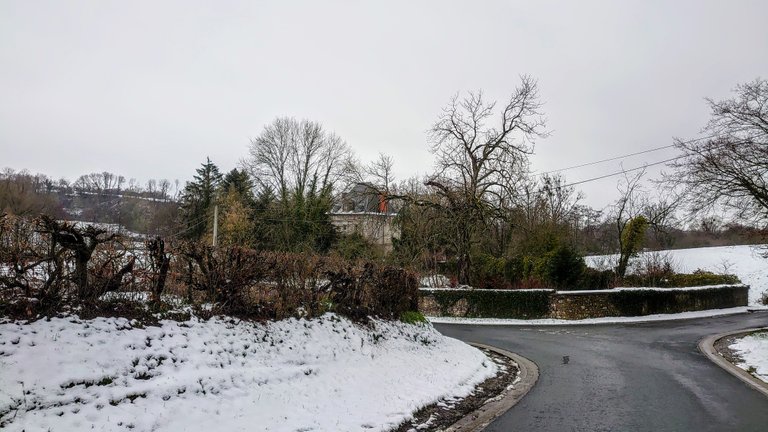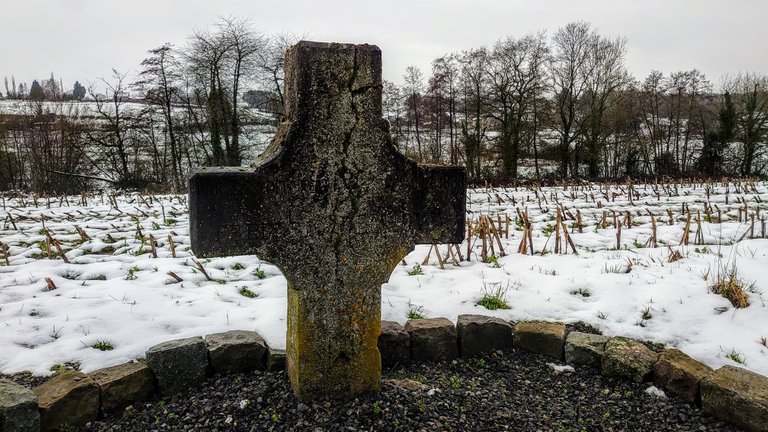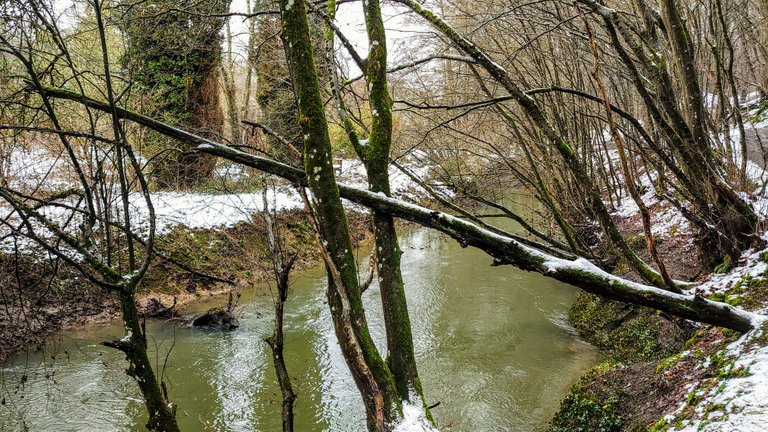 Miasto położone jest na niewielkim wzniesieniu, od wschodu zachowały się mury obronne twierdzy i wieża Tour de la Salamandre z XI wieku, ale to zostawiliśmy sobie na koniec. Zatrzymaliśmy się pod murami obronnymi tuż przy początku szlaku. Po zejściu kilkunastoma schodami w dół ruszyliśmy na wschód, na pierwszym rozwidleniu pomyliliśmy ścieżki i kilkaset metrów dalej musieliśmy ratować się schodząc do właściwej drogi na przełaj przez leśne zbocze. Śnieg i leżące wszędzie mokre drwa tego nie ułatwiały, kolega nawet zaliczył upadek. Po dojściu do drogi było już wszystko zgodnie z planem.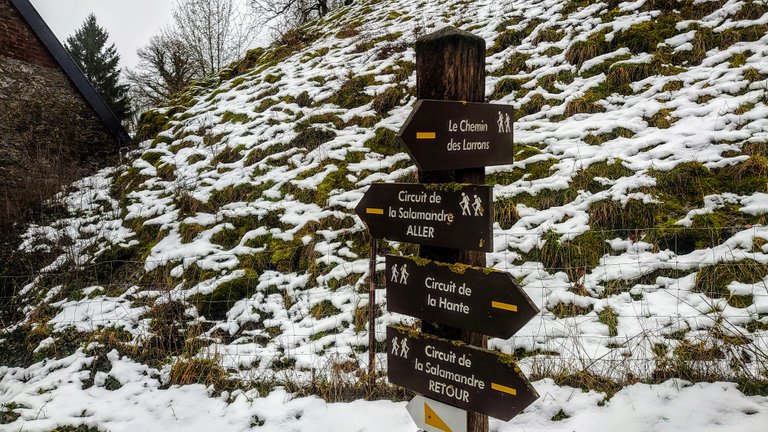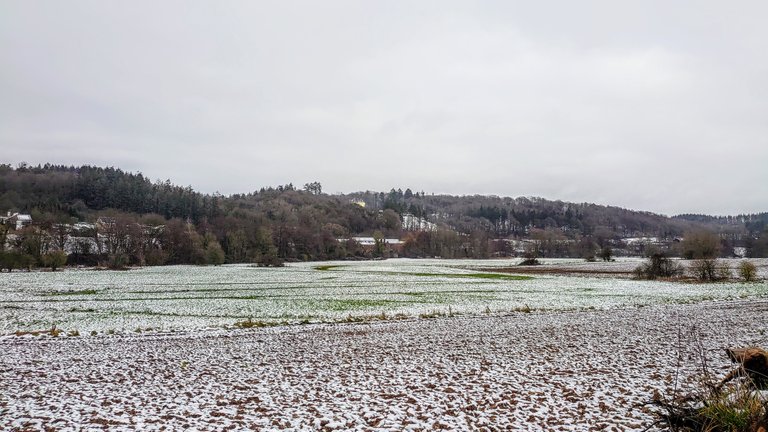 Po około trzech kilometrach komfortowej asfaltowej drogi szlak skręcał w las, gdzie oprócz błotnistej drogi gruntowej czekało nas podejście pod niewielkie wzniesienie, było to jedyne wzniesienie na szlaku. Dopiero po kilku kilometrach uświadomiliśmy sobie, że wyszliśmy z Belgii i jesteśmy we Francji. Bez sensu było wracać, bo taka sama odległość była przed nami do granicy jak i za nami.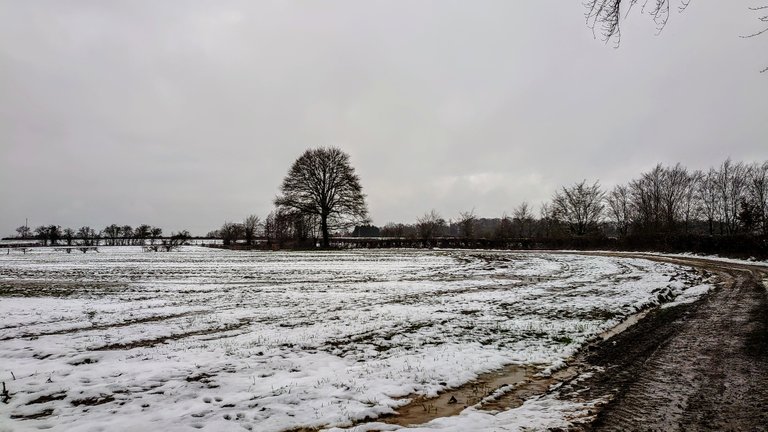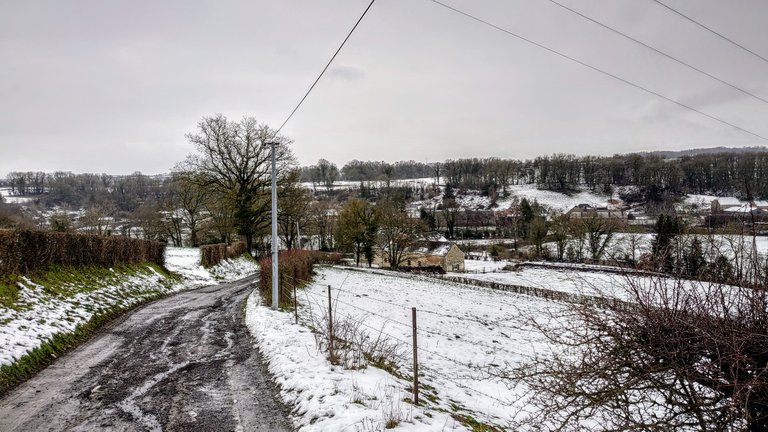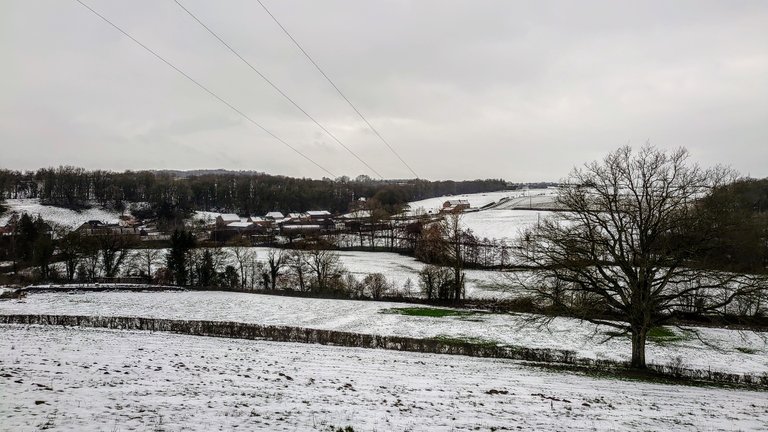 W drodze powrotnej przeszliśmy przez francuską wioskę Reugnies pełną charakterystycznych budynków z kamienia, których pełno jest w tamtym regionie. Przy drodze był też słupek graniczny między Francją a Holandią z 1819 roku.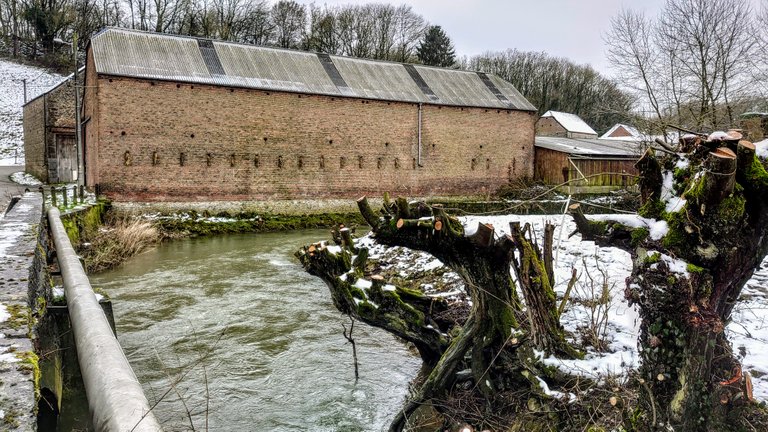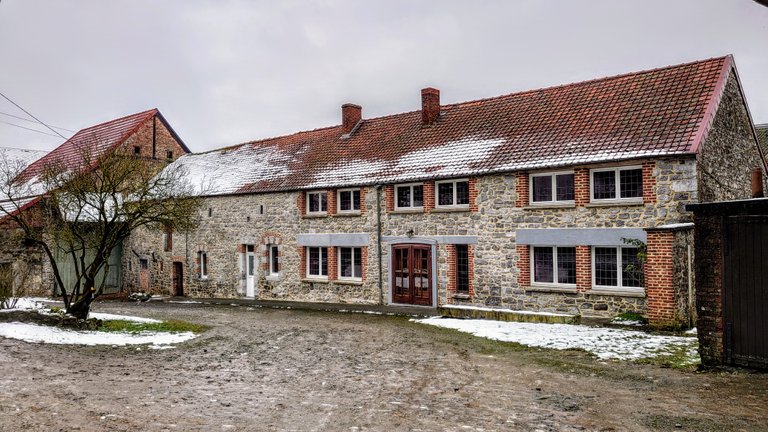 Po powrocie do Belgii trafiliśmy na tabliczkę pamiątkową poświęconą pilotowi Fernand Jacquet, pierwszemu belgijskiemu asowi lotnictwa z czasów I wojny światowej. Po wojnie na emeryturze Fernand Jacquet osiadł w Chateau Jacquet, to właśnie ten budynek przy którym stała tabliczka.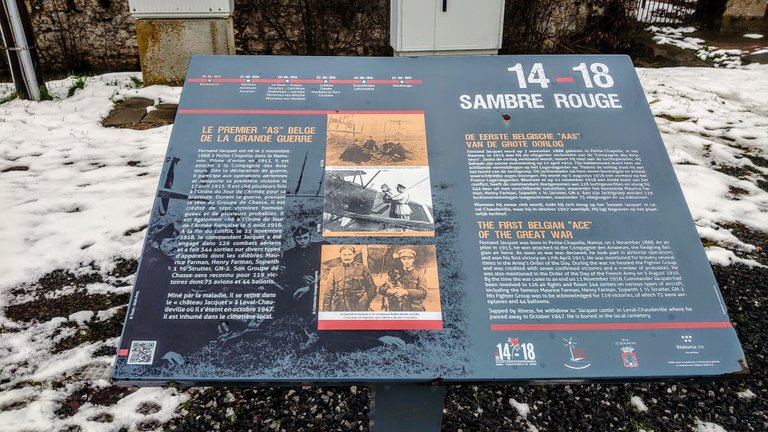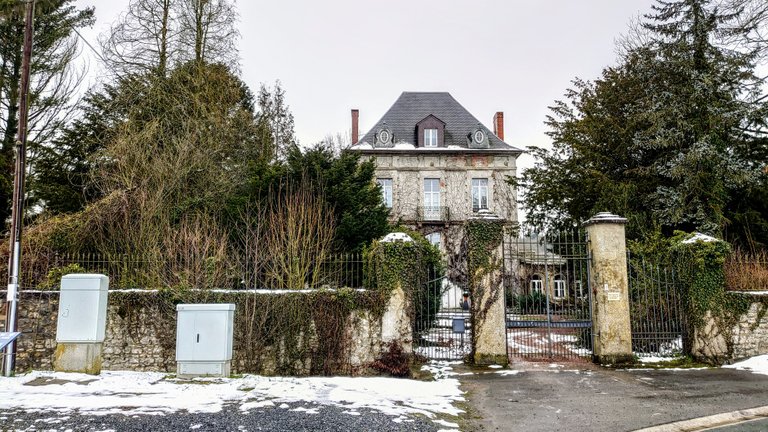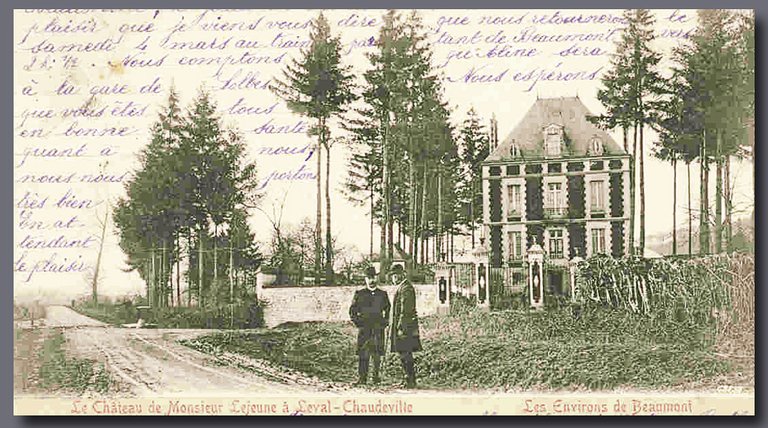 źródło zdjęcia: 1914-18.be
Ostatnimi ciekawymi obiektami na trasie były opuszczony młyn - warty spenetrowania przez jakąś urbexową grupę...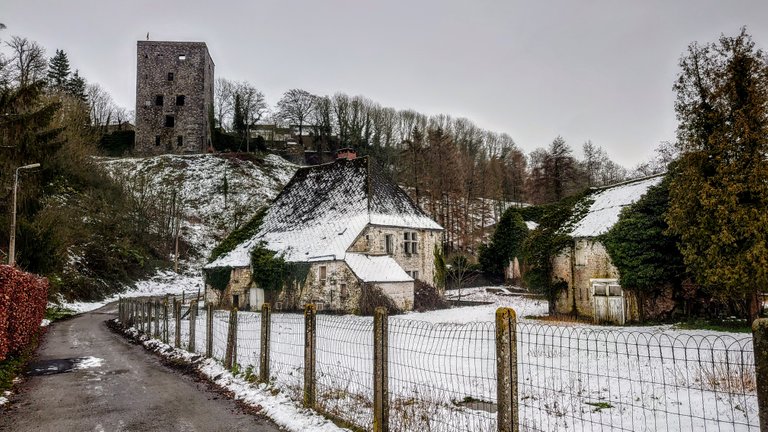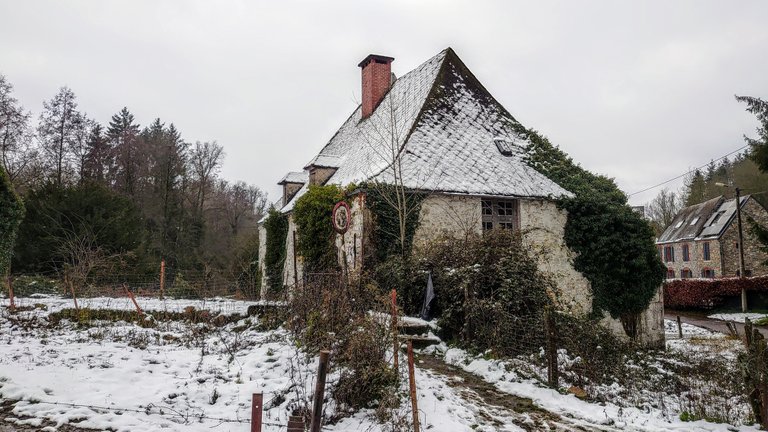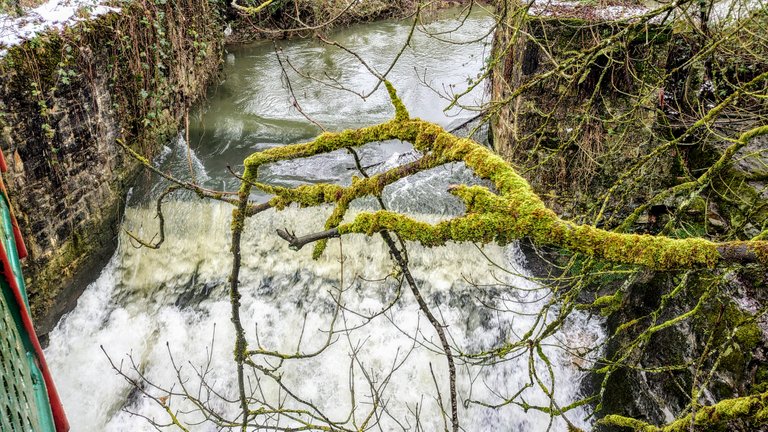 ...oraz wspomniana wcześniej wieża Tour de la Salamandre przy murach obronnych. Wiedzieliśmy, że wstęp na wieżę jest zabroniony, to minęliśmy ją tylko bokiem.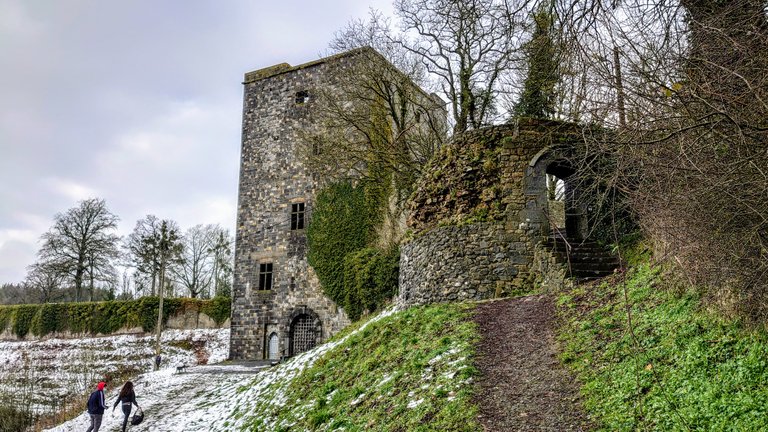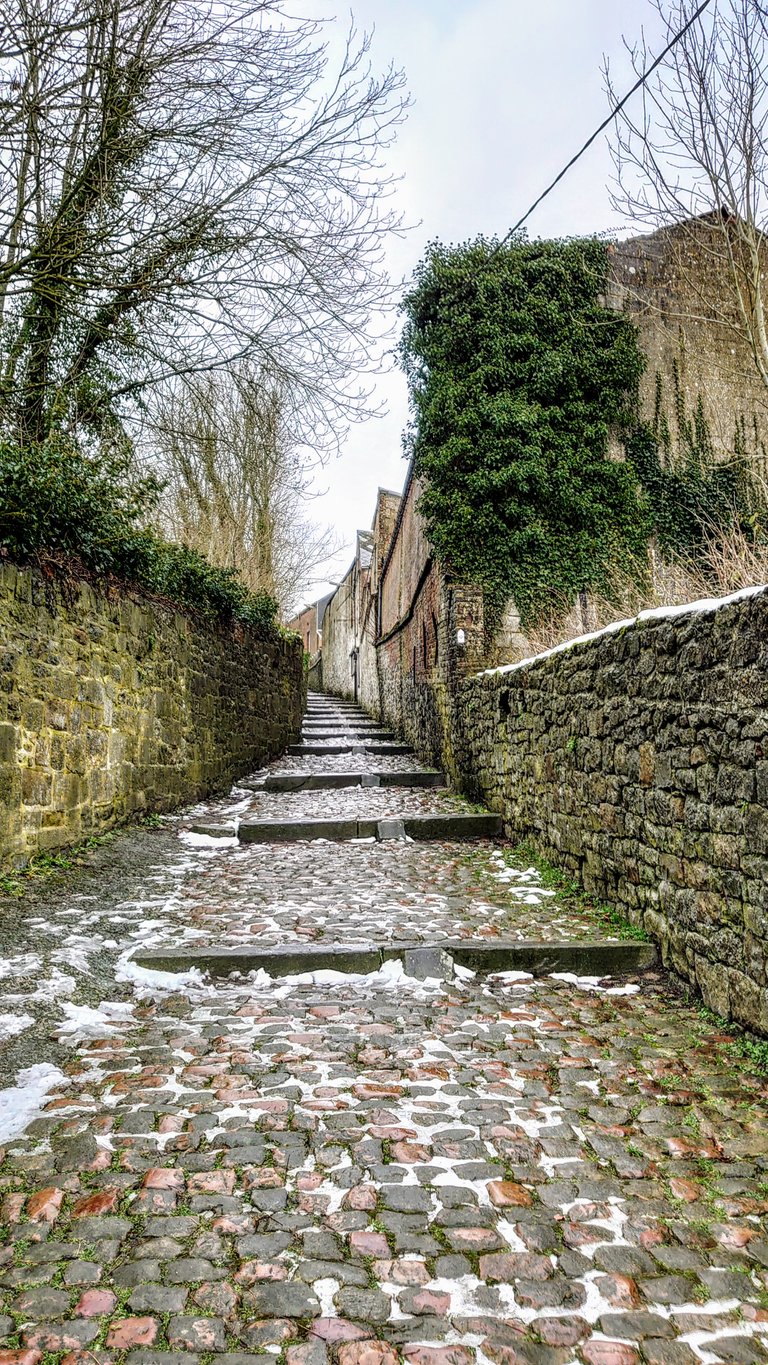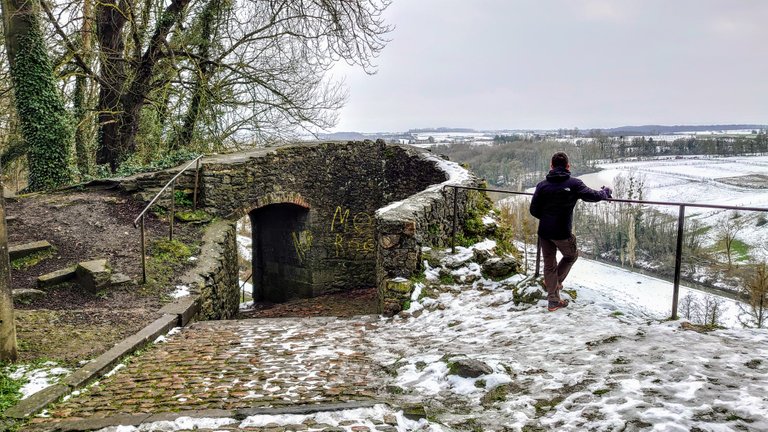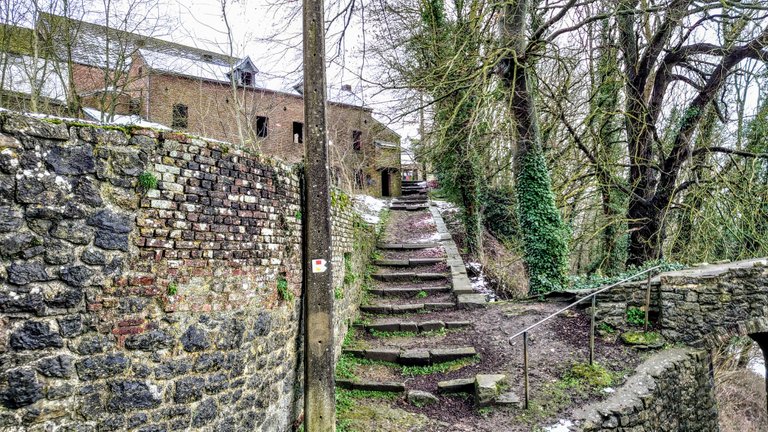 Dystans pokonany w 2021 roku: 133,15 km - z podziałem na dyscypliny:
| Dyscyplina | Dystans |
| --- | --- |
| Spacer / Marsz / Nordic Walking | 122,59 km (+11,30 km) |
| Kolarstwo / Rower MTB | 0,00 km |
| Jogging / Bieganie | 10,56 km |

POLSKA LIGA ACTIFIT - notowanie #16
Suma kroków wszystkich uczestników z ostatnich raportów to 90 371, co daje średnią 12 910. Typy na jutro: tylko @cezary-io - 12K, więc jeżeli jego strzał będzie bliski +/- 1000 kroków to wygra.
☢️ UWAGA PROPOZYCJA HAZARDU 🕝
Aktualnie jest siedmiu uczestników, może zabawimy się w przewidzenie średniej kroków z jutrzejszych raportów. Podawajcie typy w komentarzu pod postem, do godziny 15 jutro.
Dość dowolna forma rywalizacji pośród polskich (ale nie tylko) Actifiterów na największą liczbę kroków zarejestrowaną przy użyciu aplikacji Actifit. Zabawa zaczęła się 1 stycznia 2021, ale kolejne wydania będą publikowane z jednodniowym opóźnieniem po opublikowaniu raportów z dnia poprzedniego. Każdy jest mile widziany i może w każdej chwili dołączyć (wystarczy wyrazić taką chęć w komentarzu pod postem).
Everybody is welcomed and can join to competition in any stage (just sign in comment udner this post, than I will count your steps from 1st Jan.).

This report was published via Actifit app (Android | iOS). Check out the original version here on actifit.io




20741